CARVE HER NAME WITH PRIDE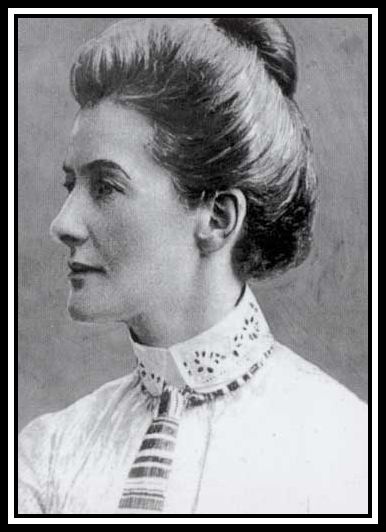 NURSE EDITH CAVELL:


WHEN PATRIOTISM IS NOT ENOUGH




PART ONE
I suppose that it was not surprising that mother wanted to be a nurse. She told me that she had spent so much of her early childhood in hospital, so much so that she got to think of it as home and as a place of safety. As a child mother suffered both physical and mental abuse as at the hands of her stepfather and mother. She and her elder brother were regularly beaten by grandmother's second husband both when he was in a drunken stupor and when sober and without money. Once he married my grandmother, he apparently never did a day's work again. My mother and her elder brother were also starved of food, which eventually brought about their removal from their , if you can call it that, with my mother being sent to a hospital at Herne Bay in Kent in order to be fattened up. It needs to be remembered that at this time there was no such thing as Social and for the authorities to actively remove my mother from her proves that the harsh treatment she had received and the condition that she was in had reached a critical point. It took almost a year to get her to a reasonable weight and another six months after that for her to get over her fear of going home upon discharge. Little changed once she returned home. My mother said that she lost count of the number of times she woke up in the hospital bed next to that of her mother following a rampage by her stepfather.
-oOo-
As I said, my mother spent much of her early childhood at the Royal London Hospital on Whitechapel Road, so much so that she was allowed to help the nurses in their duties. At first, this meant helping the nurses with the care of the aged women that were on the wards. My mother said that she helped wash and dress those that were unable to do so themselves. She also was given the job of brushing and combing their hair. My mother spoke of one particular old lady that she was fond of and who would love to sit in a chair and have my mother comb her hair. My mother could not but think of this lady as a grandmother and indeed the old lady obviously thought kindly of her as she always shared the little gifts of sweetmeats that her family brought with her. Tragically, one day as my mother was grooming the lady's hair, she failed to answer a question when asked. My mother said that she stopped brushing and turned to look at the old lady only to discover that she had passed away. Since my mother was very young, this was a shock to her and she was very upset at the loss of this old lady. It took my mother a good while to come to terms with her death.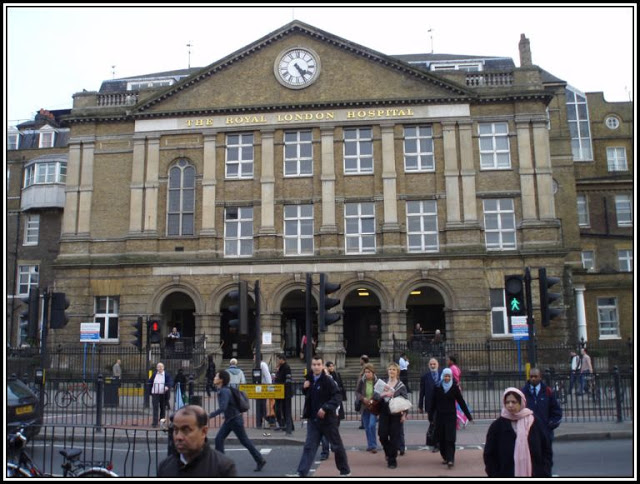 THE ROYAL LONDON HOSPITAL
Sadly this was not the only death that my mother was to experience at first hand. While at the rehabilitation hospital at Herne Bay, she became friendly with a little girl close to her own age. This poor child suffered with epilepsy and was subject to sudden convulsions. Seemingly one evening, the two children were sitting on the inner ledge of one of the windows of their ward when suddenly the little girl began to have a convulsion. My mother says that before she could grab her friend and pull her off the ledge, the little girl fell out of the window and onto the stone patio below. The little girl died instantly. Again my mother was very upset by the death of a friend.
Fortunately, my mother learned to cope with the passing of friends despite her young age and gained solace in her nursing duties.  With time, she graduated from helping with patient ablutions to helping the nurses dress wounds and with other care. My mother said that despite the sadness caused by illness, she was happy to help and enjoyed being a part of the team. She said that she was often complimented by the sisters and doctors for her work.
-oOo-
My mother was made to leave school when she reached eleven years of age and sent out to work. Since her stepfather did not work, she and her brother were required to supplement the various handouts that were given to help the family survive. As a result, her formal education came to an abrupt and painful end, as did her dreams of becoming a nurse. My mother left school unable to read and write well. Despite these inabilities, she had a remarkable ability to add up huge sums of money without the use of paper and pencil – and I am talking about old British money – pounds, shillings & pence. This ability served her well when she and my father had a pie 'n' mash shop and she served the customs. She was able to tot up the cost of the purchases with speed and quickly calculate the necessary change in her head without making an error. At the end of the day, what was sold equaled exactly the money in the till. It was a rare day when she was a penny or two short. My mother always maintained that when such a mismatch occurred, it was the result of an error of my father who took over for the time my mother needed to attend to me.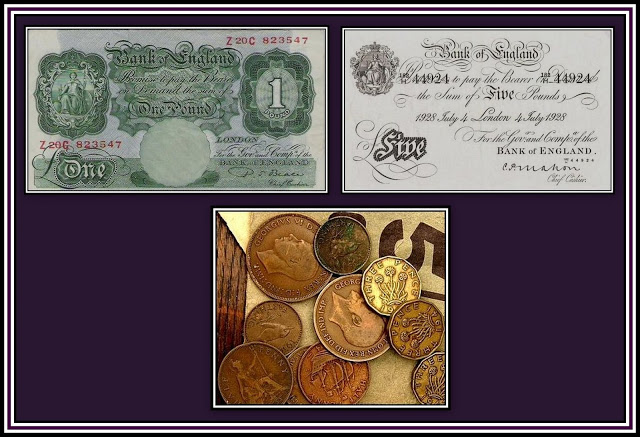 WHEN MONEY WAS MONEY!
-oOo-
CLICK HERE to take a

DETOUR

into
MEDICINE

&

CHEMISTRY
&
NURSE EDITH CAVELL:


WHEN PATRIOTISM IS NOT ENOUGH




PART TWO