THE GRANADA THEATRE CIRCUIT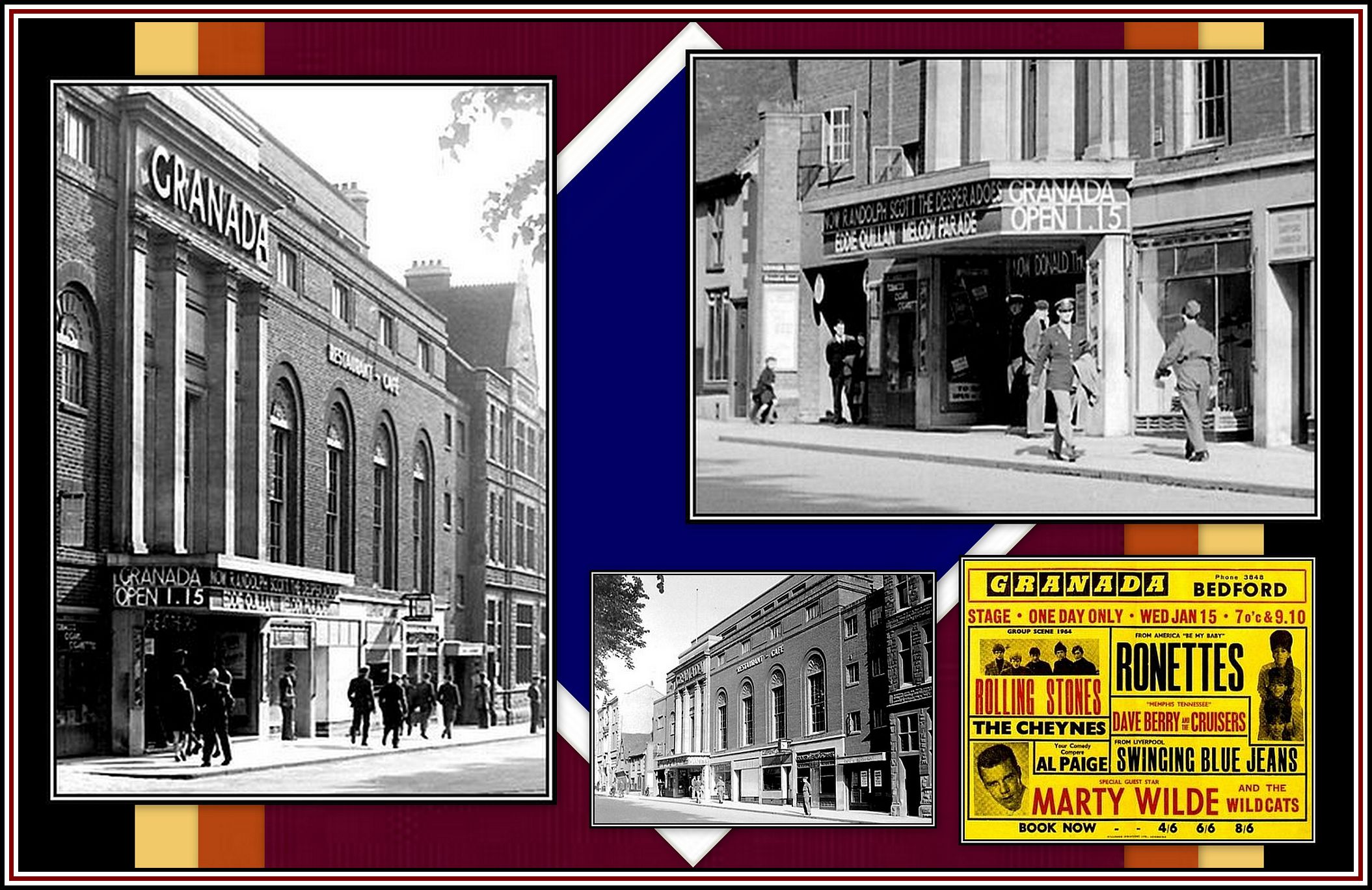 The Granada Theatre Bedford during the days of the Second World War
Top Right: Both American and British Servicemen are seen walking past the theatre, and if you look carefully, a Granada Sergeant is on duty and standing at the entrance.
Bottom Right: poster from a 1960s Stage Show
—ooOoo—
PART TEN: STARTING ANOTHER CIRCUIT
THE CENTURY THEATRE CHEAM
-oOo-
The Century Theatre Cheam opened in March 1937.  Unfortunately, I can find no information about either any event to mark the theatre's opening or about the films that were screened.  It was a small theatre with seating for a thousand in stalls and balcony although there seems to be some doubt as to the exact number.
The Century Theatre Cheam 
(reproduced from Cinema Treasures) 
The Theatre was designed by James Morrison and had an Art Deco decor.  The Century Theatre Cheam was apparently an experiment to see if this smaller type of Theatre would be viable or not.  Seemingly the plan was to use it as a second-run house and also to screen foreign films in the hope of appealing to the more affluent that lived in the area.
The Theatre was damaged during the Second World War and was closed between 1944 and 1945.  It was never refurbished to screen films in CinemaScope and closed in December 1956.
After closure, the facade was demolished and the auditorium converted into a showroom.  Later the building was demolished and replaced with an office block.
I have not been able to ascertain whether the Theatre was equipped with an organ. It might interest the reader to know (well, it does me!) that the Granada Theatre Circuit employed the name Century for its lesser Theatres.  I can not say that I entirely agree with the the term lesser, especially when applied to the Century Slough, as readers will learn!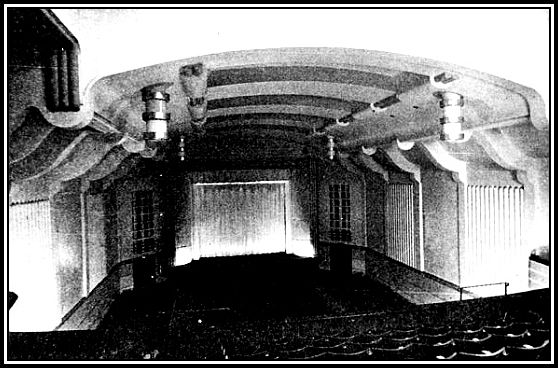 Interior of The Century Theatre Cheam
This photograph appears here by permission of Paul Bland
—oooOOOooo—
PART 10: STARTING A CIRCUIT
 —oooOOOooo—