THE GRANADA THEATRE CIRCUIT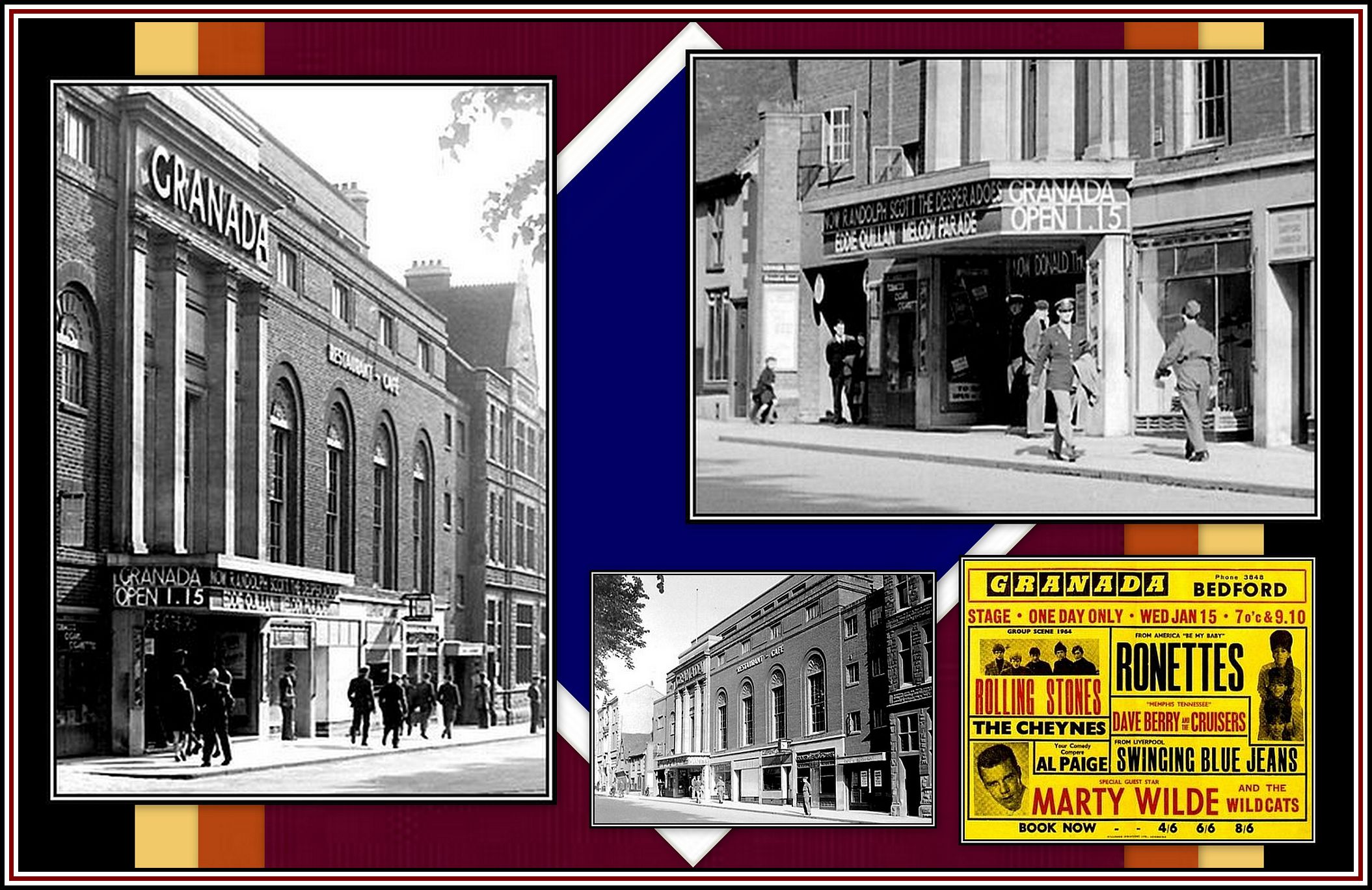 The Granada Theatre Bedford during the days of the Second World War
Top Right: Both American and British Servicemen are seen walking past the theatre, and if you look carefully, a Granada Sergeant is on duty and standing at the entrance.
Bottom Right: poster from a 1960s Stage Show
—ooOoo—
PART TEN: STARTING A CIRCUIT
THE GRANADA THEATRE BEDFORD
-oOo-
The architects for the Granada Theatre Bedford were William T. Benslyn and James Morrison with Theodore Komisarjevsky being responsible for the interior design.  The theatre opened in December 1934 with a fanfare of buglers from the Scots Guards and a living tableaux where heads of departments were introduced to the audience.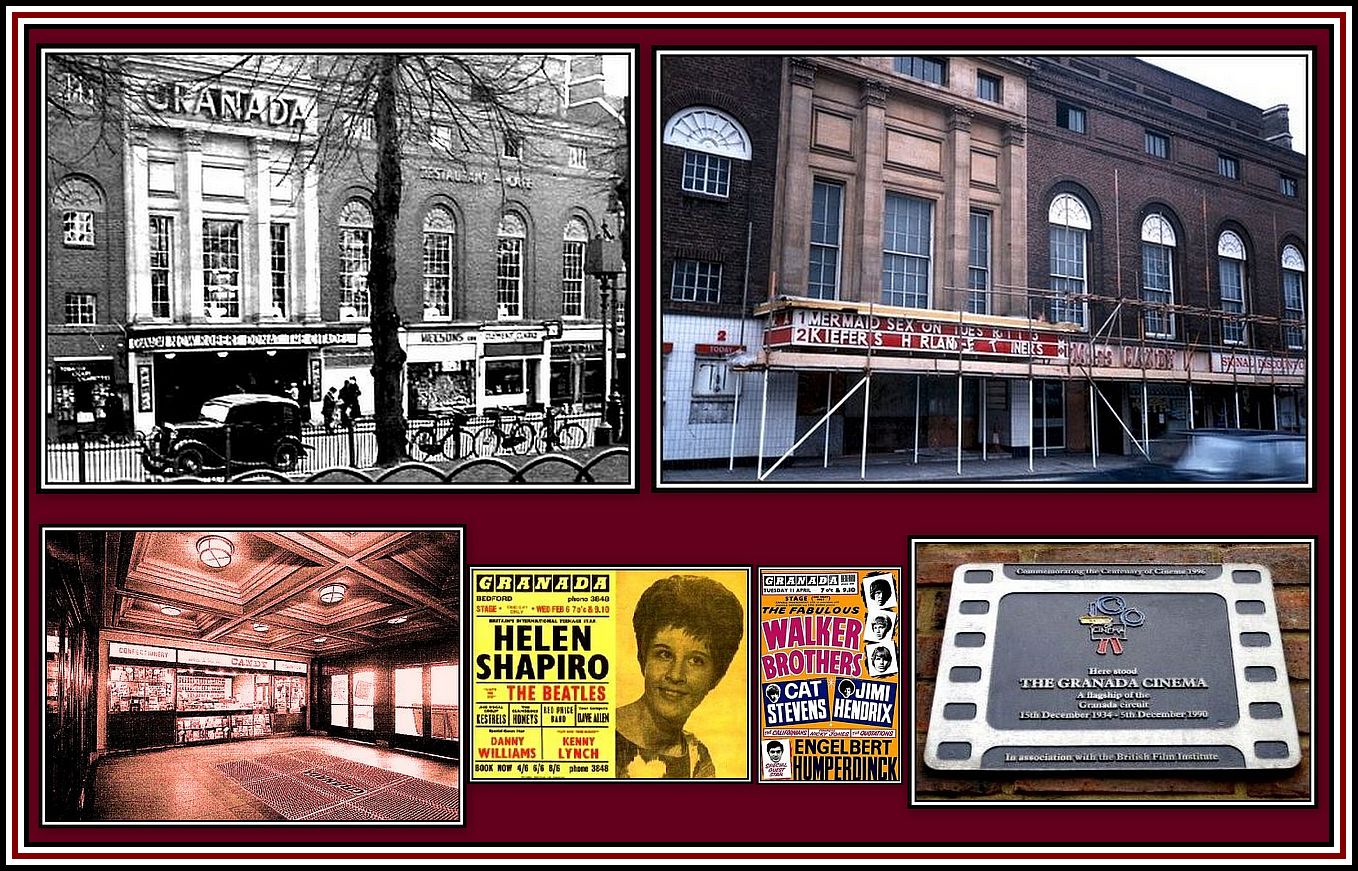 Granada Theatre Bedford
Top Left: Exterior soon after opening; Top Right: after the auditorium had been twinned  
Bottom Left:  Foyer with a Miss Candy counter on the right wall; Middle: stage show posters
Bottom Right: Plaque to commemorate the theatre following its demolition in December 1990
-oOo-
The films shown at the opening pf the Granada Theatre Bedford were and The Private Life of Oliver the Eighth, with Stan Laurel and Oliver Hardy and The Thin Man with William Powell and Myrna Lloyd.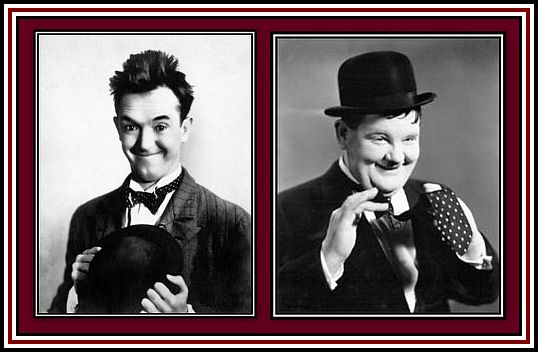 The Private Life of Oliver the Eighth  with (Left) Stan Laurel & (Right) Oliver Hardy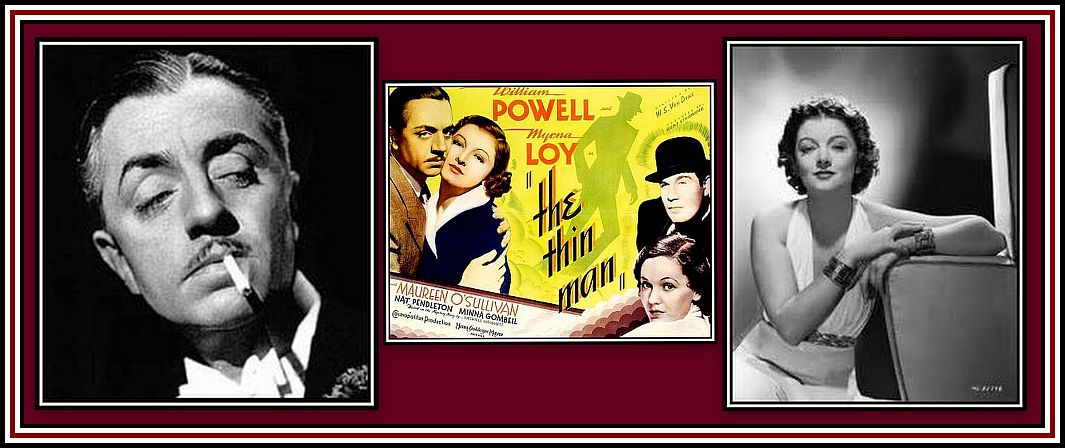 The Thin Man with (Right) William Powell & (Left) Myrna Lloyd
-oOo-
The Granada Theatre Bedford received the first of the Standard Granada Wurlitzers.  In addition to the various accoutrements including tibia, clarinet, violin, concert flute and vox humana etc, a grand piano attachment was included.  In addition, the console installed was unique and was the first to be of Granada's own design.
The organ remained in place until 1975 when it was removed due to the alterations taking place at the theatre.  It was then installed at the Pier Ballroom, Redcar where it remained until 1981 when the pier was deemed unsafe.
It was next moved and installed at the James Finegan Hall, Eston where it remained until 2012.  The organ had become known as the Eston Wurlitzer and regular concerts were given at the Hall.  I have read that the Granada Bedford-Eston Wurlitzer is being renovated and will be installed in a new hall, Coatham Bowl, Redcar, which is to be built.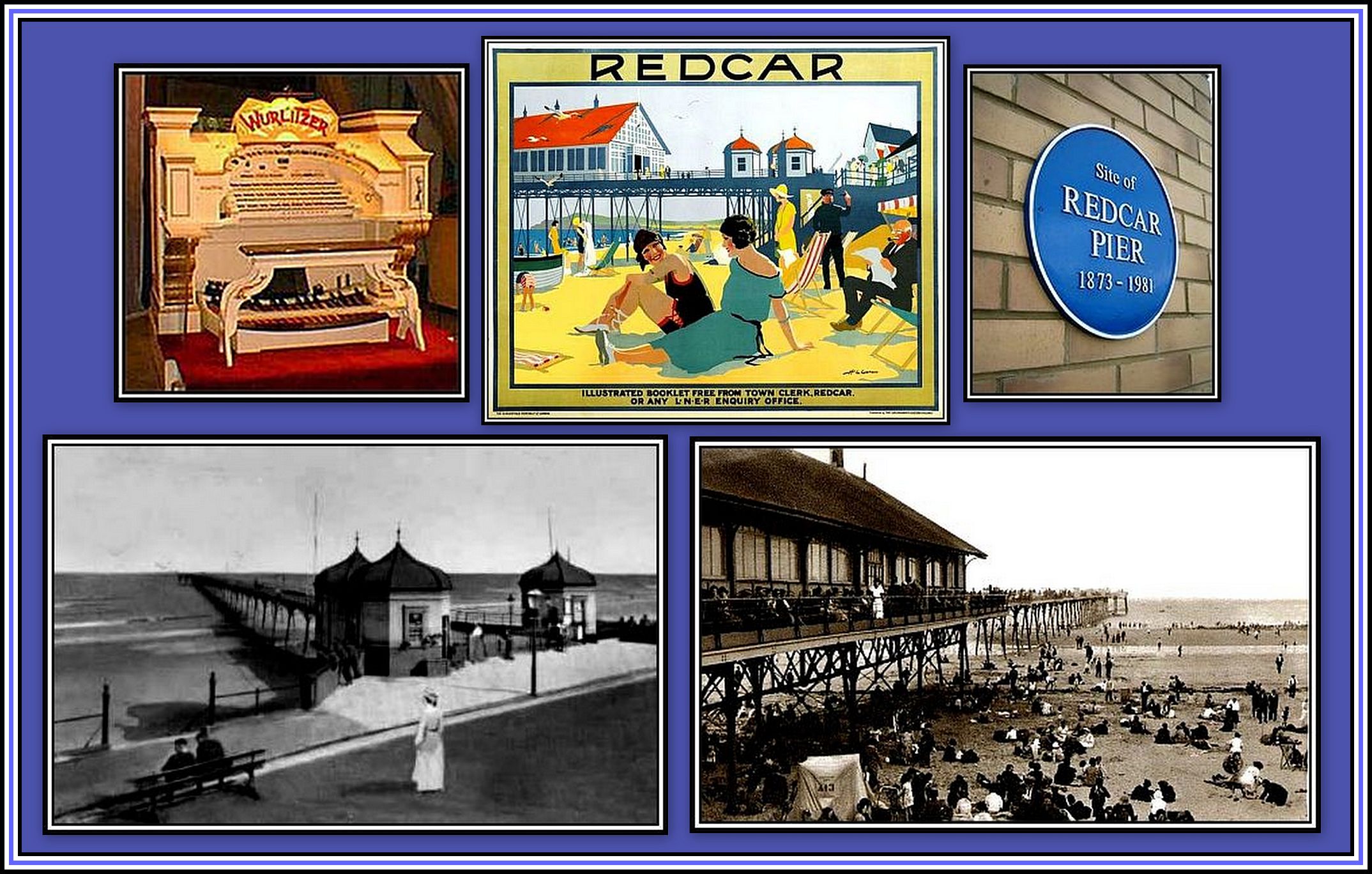 The Granada Theatre Bedford Eston Wurlitzer Organ (Top Left);  
Bottom Left: Redcar Pier, 1905 
Bottom Right: Redcar Pier & Beech, late 1940's
-oOo-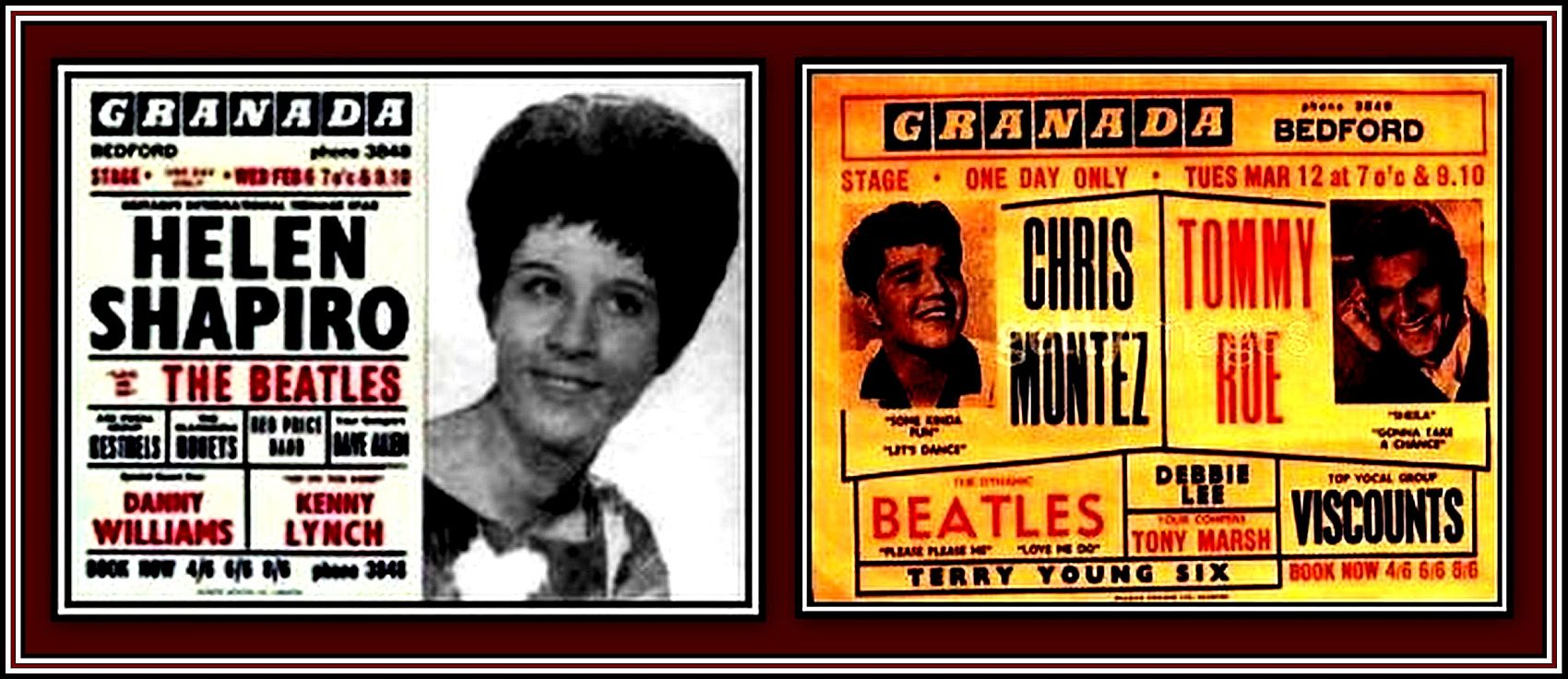 —oooOOOooo—
PART 10: STARTING A CIRCUIT
 —oooOOOooo—