THE GRANADA THEATRE CIRCUIT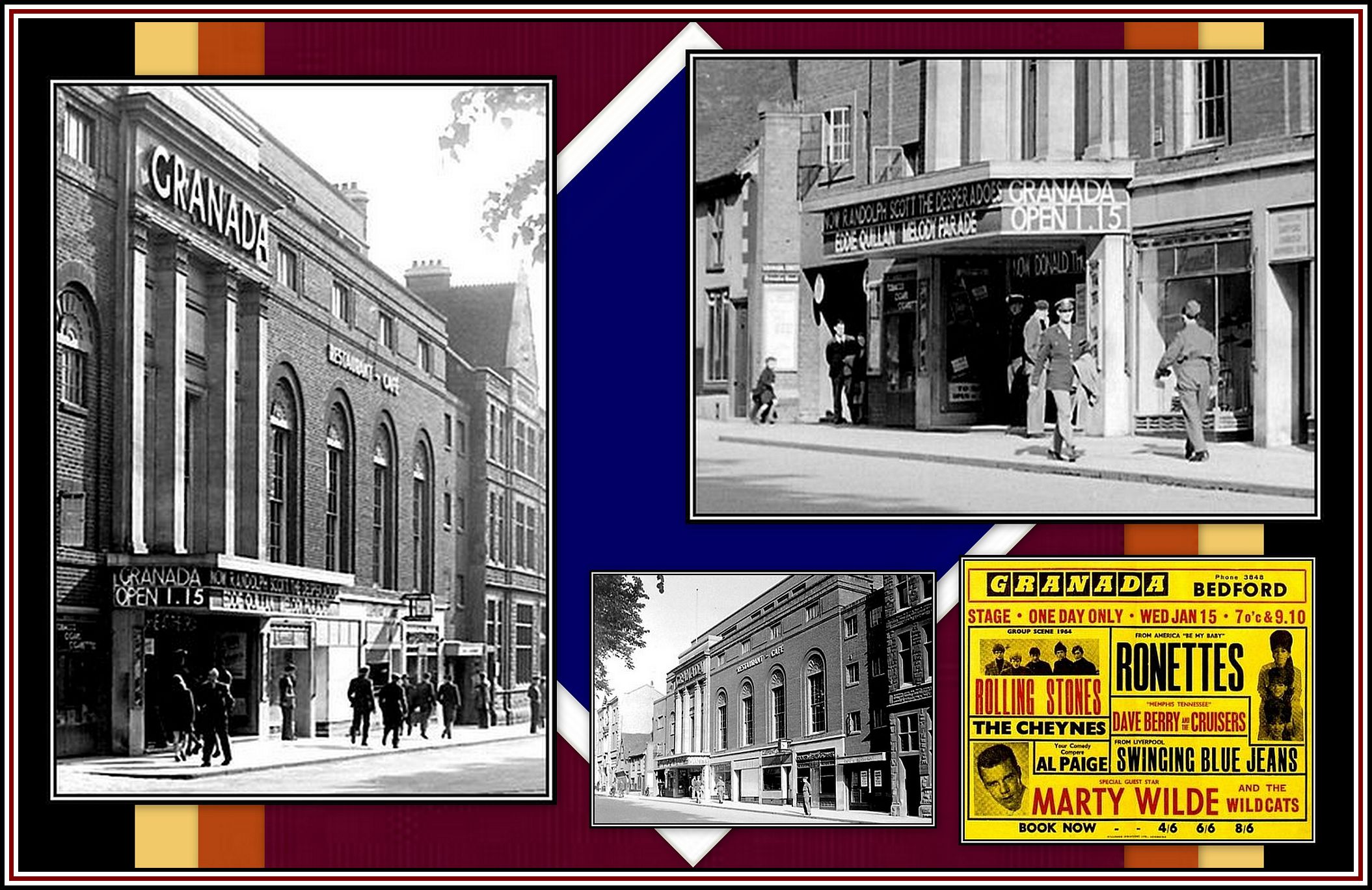 The Granada Theatre Bedford during the days of the Second World War
Top Right: Both American and British Servicemen are seen walking past the theatre, and if you look carefully, a Granada Sergeant is on duty and standing at the entrance.
Bottom Right: poster from a 1960s Stage Show
—ooOoo—
PART TEN: STARTING ANOTHER CIRCUIT
THE GRANADA THEATRE CHEAM
-oOo-
The Granada Theatre North Cheam opened in September 1937 with what would appear to be a snappy opening ceremony.  Lasting a mere four minutes, both The Band of the Royal Marines and The Dagenham Girl Pipers together with Jessie Matthews and Sonnie Hale, were introduced to the public.  In addition to the screening of two films, with Fred Astaire and Ginger Rogers' Shall We Dance as the main presentation, Lloyd Thomas, the organist, performed a novelty piece on the Wurlitzer Organ where he fitted the building of the theatre in rhyme to a medley of tunes-of-the-day.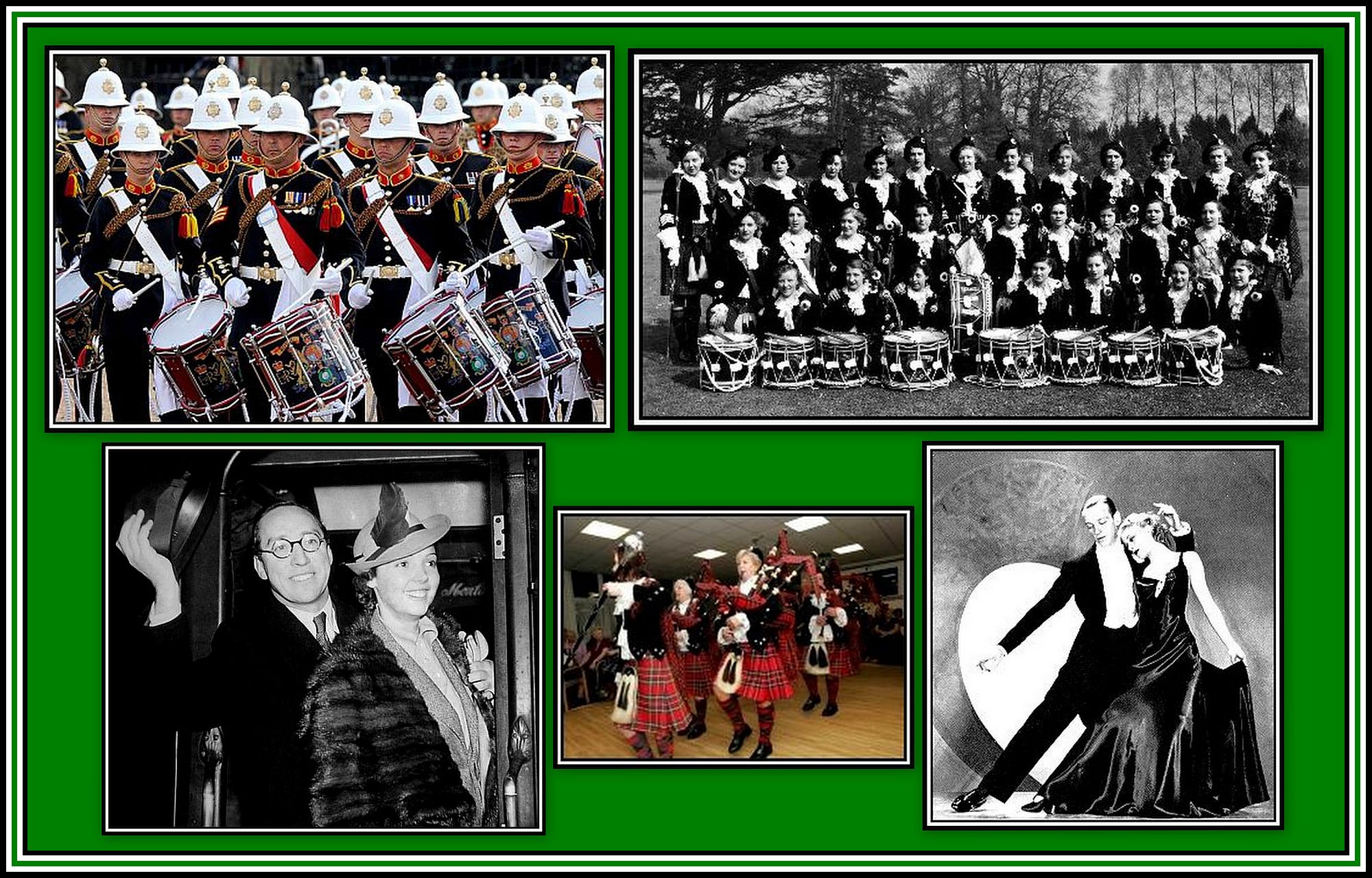 Top Left: The Band of the Royal Marines; Top Right & Bottom Middle: The Dagenham Girl Pipers
Bottom Left: Sonnie Hale & Jessie Matthews; Bottom Right: Fred Astaire & Ginger Rogers
The interior decor was designed by Theodore Komisarjevsky in Italian Renaissance like those of the Granada Theatres at Maidstone, Shewsbury and Beford.  Here, he made some changes to the details of the template, which were applied to later Theatres of The Circuit.  The balcony seating was once again without the notable undulations, but rather with rows arranged in a simple curve.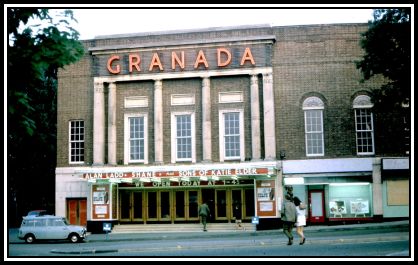 The Granada Theatre North Cheam
This photograph was provided by Mr. Ian McIver.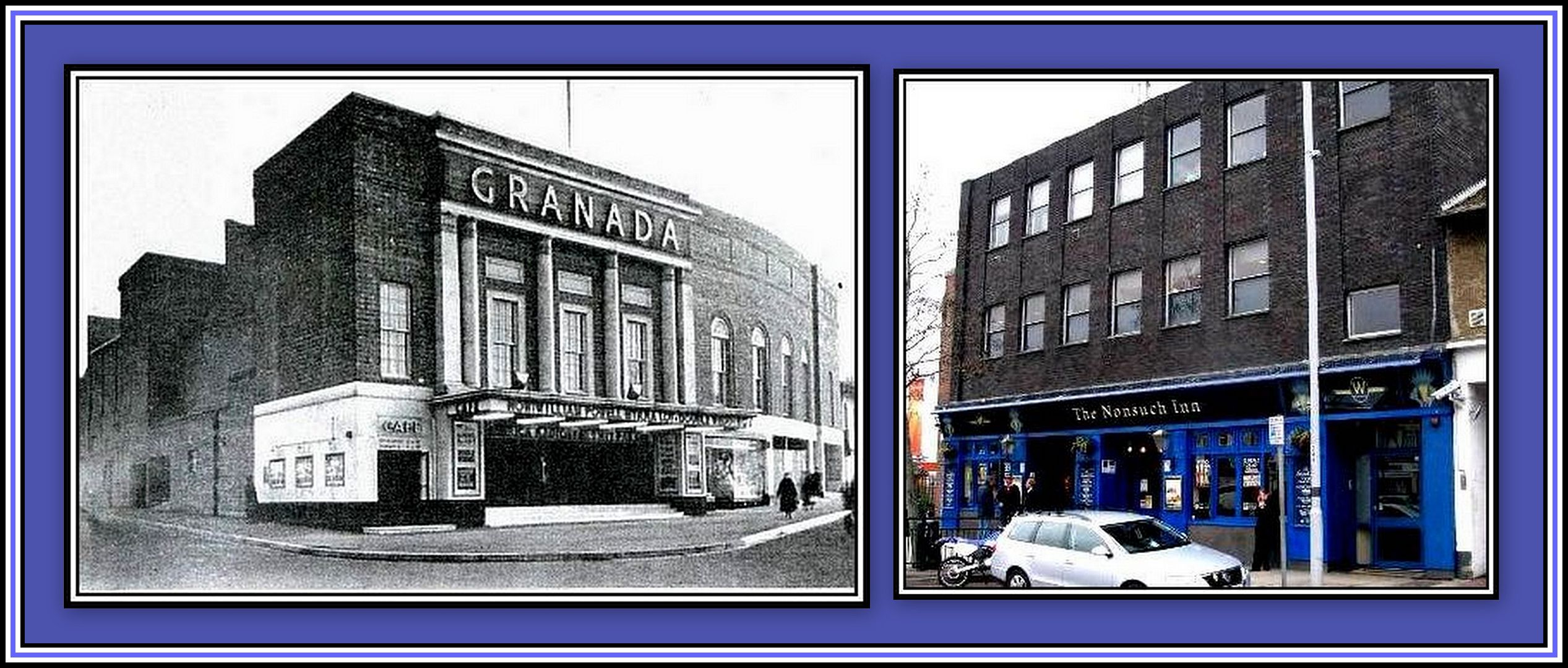 Left: The Granada Theatre North Cheam; Right: The theatre closed in 1969 and the site
is now occupied by a Wetherspoon's Public House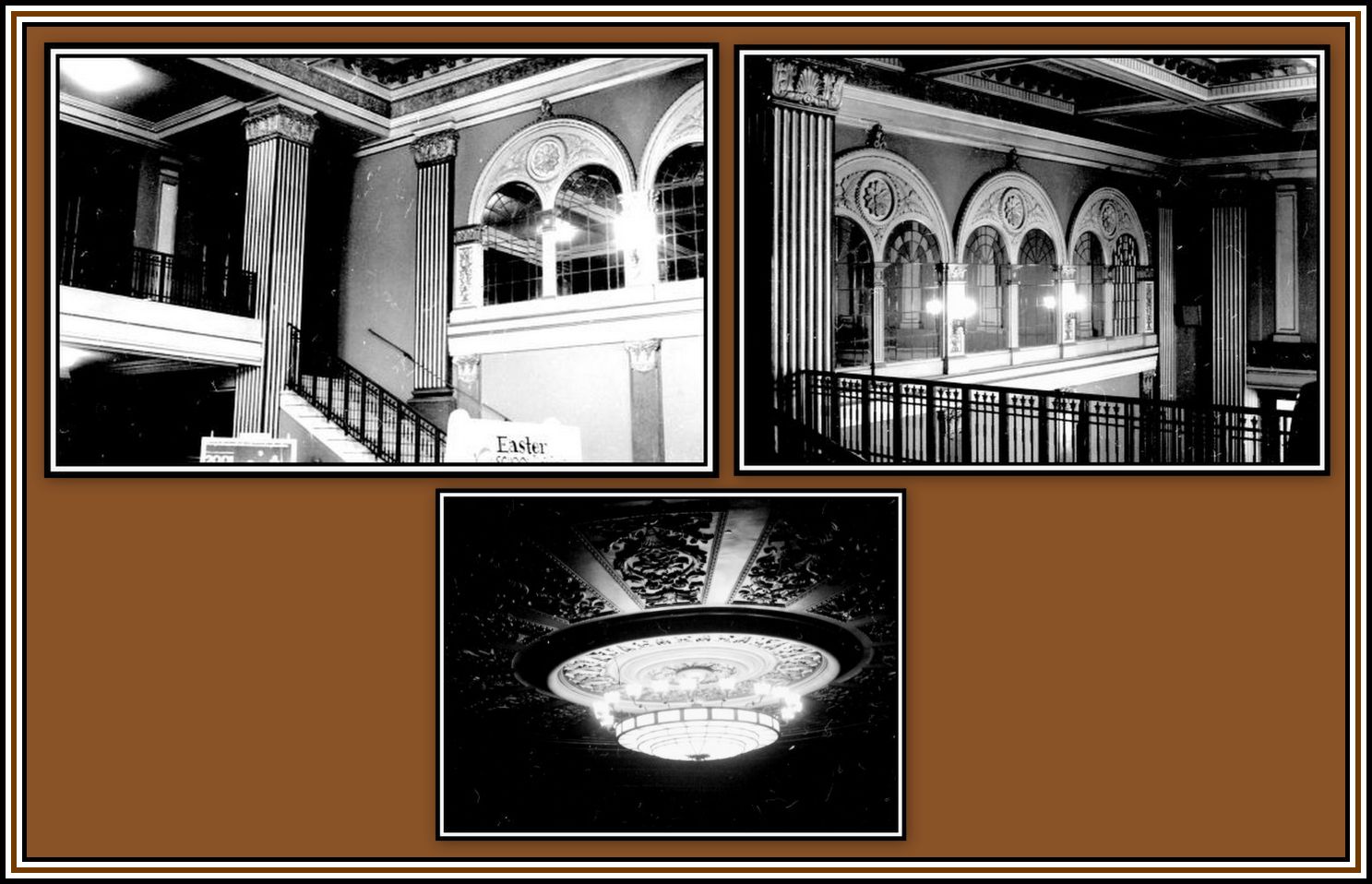 The Granada Theatre North Cheam  
Top: The Foyer showing the stairs to the Circle walkway and the decorative wall mirrors
Bottom: The Auditorium Chandelier & Rondel
According to Allen Eyles in his book, The Granada Theatres, the Granada Theatre North Cheam was built in anticipation of the Northern Line of the London Underground being extended further from Morden to North Cheam.  Extending the Underground was hoped to increase the number of people living in and traveling to the area and subsequently increase ticket sales.  Unfortunately, the extension of the Northern Line did not occur and the theatre never became as profitable as hoped. The Granada Theatre North Cheam closed as a cinema in October 1969 and was demolished to make way for a supermarket and today the site is occupied by a Wetherspoon's Public House.  
The Wurlitzer Organ was sold when the theatre closed and is currently housed in Lymm, Cheshire.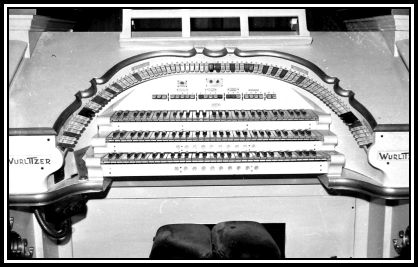 The Console Keyboard of the Wurlitzer Organ of the Granada North Cheam
The Left Splay of the Auditorium showing the Grilles
The Organ Pipe Chambers were behind the centre and right-hand Grilles,
which were made of reinforced plaster to resemble metal
These photographs were provided by Mr. Ian McIver.
—oooOOOooo—
PART 10: STARTING A CIRCUIT
 —oooOOOooo—