THE GRANADA THEATRE CIRCUIT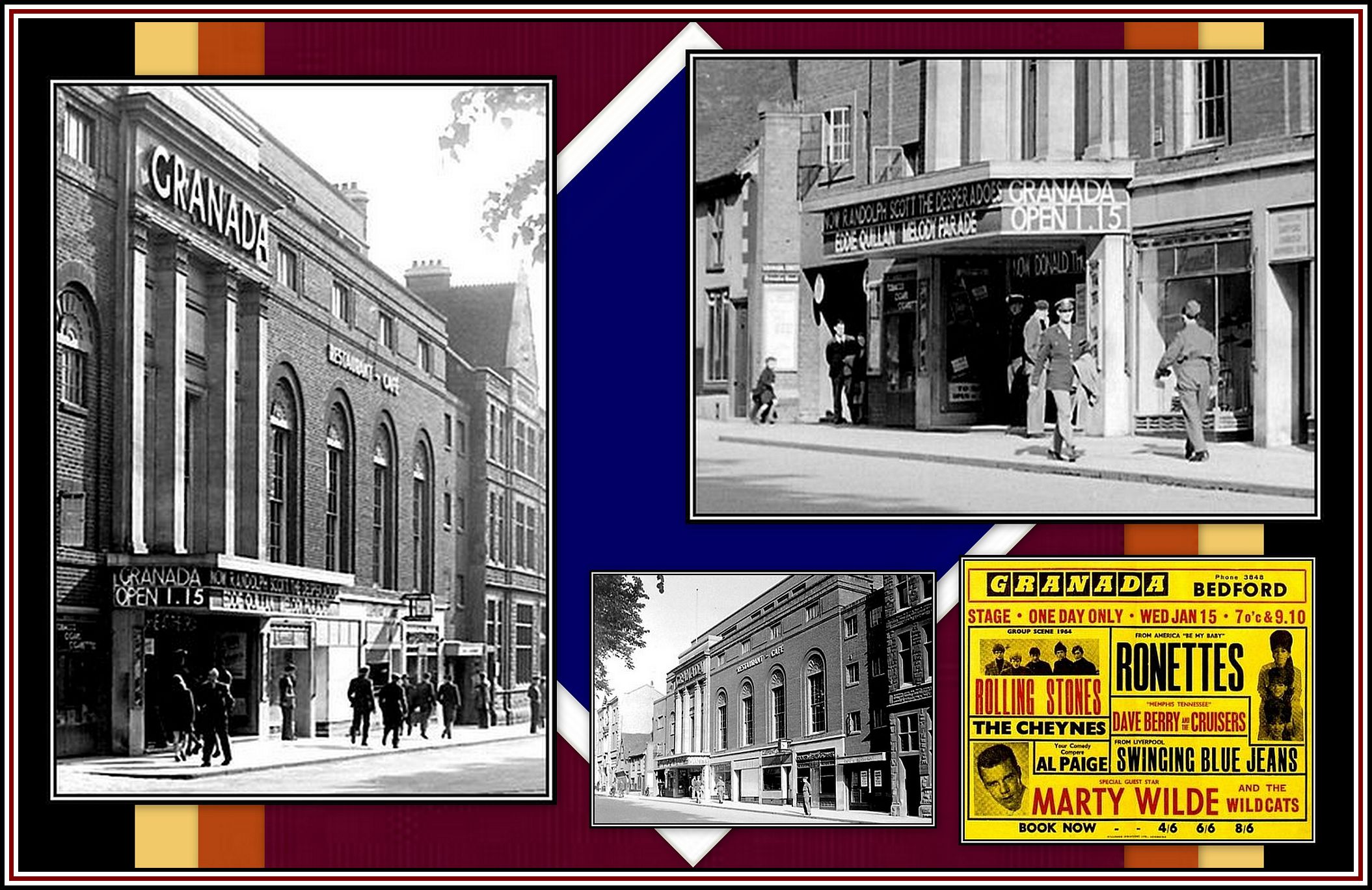 The Granada Theatre Bedford during the days of the Second World War
Top Right: Both American and British Servicemen are seen walking past the theatre, and if you look carefully, a Granada Sergeant is on duty and standing at the entrance.
Bottom Right: poster from a 1960s Stage Show
—ooOoo—
PART TEN:

STARTING ANOTHER CIRCUIT
THE GRANADA THEATRE RUGBY
-oOo-
In 1933, Bernstein Theatres acquired a share in the Plaza Theatre and the smaller Regal Cinema in Rugby.
The Plaza Theatre Rugby opened in 1933 and was built by Leathart & Granger, architects, and was designed by J.H. & R.B. Lyddington and had stalls and balcony seating.  When it opened, along with a main film, a short documentary was shown that detailed the building of the Theatre.  Seemingly, the Theatre was an imposing building with a 40-foot wide Proscenium, a fully equipped stage and was equipped with a Christie Theatre Organ (3-Manuals and 8-Ranks) which was played at the opening by Reginald Foort and Frank Newman.  The Theatre Organ was often played in concerts, and once removed, was installed in a private home in Peterborough.
Click here to hear Frank Newman playing the Theatre Organ
Click here to hear Reginald Foort playing the Theatre Organ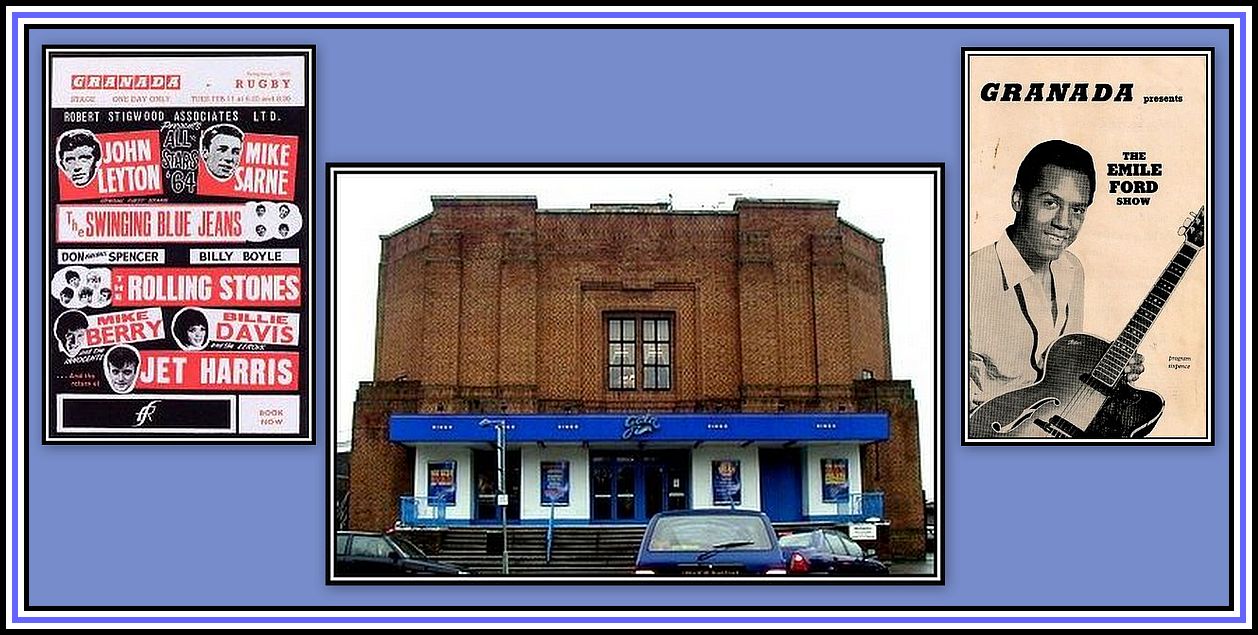 The Granada Theatre Rugby as a Gala Bingo Club
The photograph of the theatre was taken by Mr. Paul Bland
The Plaza Theatre became part of The Granada Theatre Circuit in 1944, and was remained Granada in 1946.  The Theatre was also used to stage a variety of stage shows including Rock 'n' Roll Shows.
The Granada Theatre closed in 1976 and reopened as a Granada Social Club, which continued to function until 1991 when it was taken over by Gala Bingo who continued to operate it until 2010.  At this time, the building was closed and remained empty until it was demolished in 2011.
—ooOoo—
PART TEN:

STARTING ANOTHER CIRCUIT
 —oooOOOooo—