THE GRANADA THEATRE CIRCUIT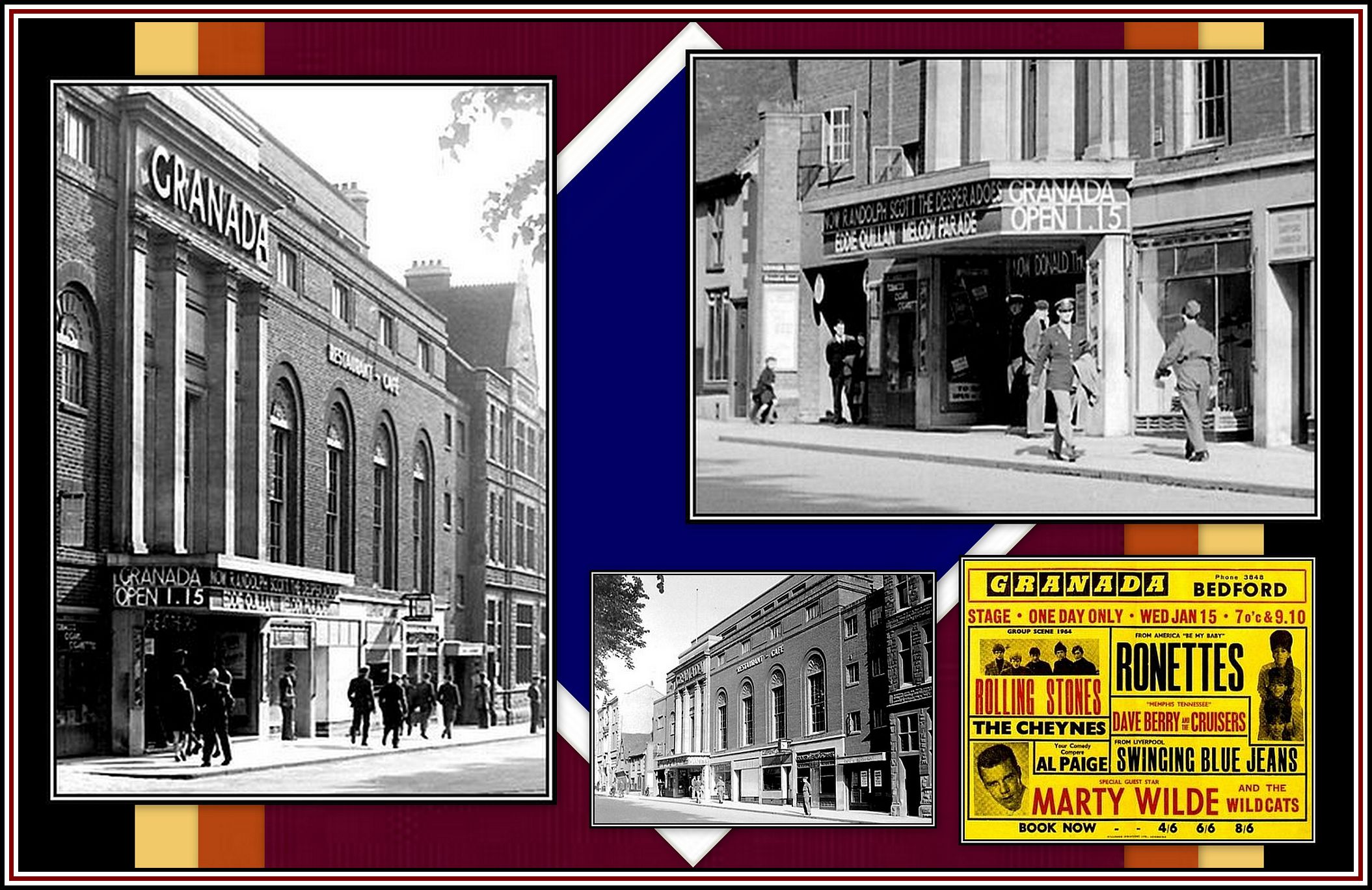 The Granada Theatre Bedford during the days of the Second World War
Top Right: Both American and British Servicemen are seen walking past the theatre, and if you look carefully, a Granada Sergeant is on duty and standing at the entrance.
Bottom Right: poster from a 1960s Stage Show
—ooOoo—
PART TEN: STARTING A CIRCUIT
THE GRANADA THEATRE SHREWSBURY
-oOo-
Click here to watch FROM PICTURE PALACE TO MULTIPLEX: CINEMAS IN THE MIDLANDS   Included here is a section dealing with the building of the Granada Theatre Shrewsbury
-oOo-
The Granada Theatres at Shrewsbury and Bedford were built following the template of the Granada Theatre Maidstone and opened in November and December 1934 respectively.  According to Allen Eyles in his book, The Granada Theatres, the interiors of these theatres were spectacular and more glorious than others of comparable size being built at the time.  The advantage of using a template (with some variation) allowed costs to be reduced and for the Circuit to further project the Granada image.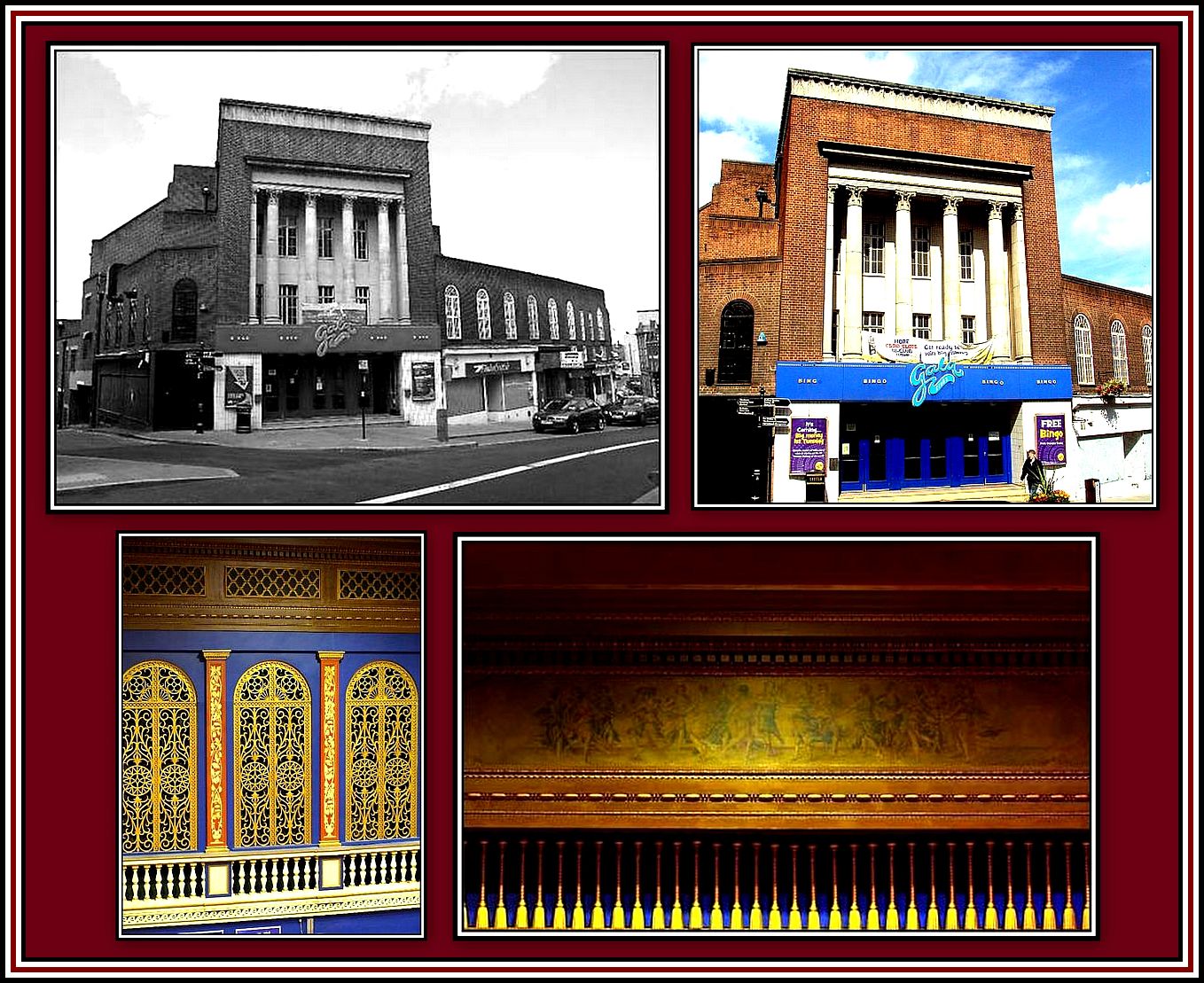 Granada Theatre Shrewsbury
Top: Views of the exterior once it became a Gala Bingo Club
Bottom Left: Auditorium grille work, which was also installed at the Granada Bedford and at number of other theatres; Bottom Right: Frieze work
-oOo-
For those readers wishing to see what the Granada Theatre Shrewsbury looks like today as a Gala Bingo Social Club, please follow the link below.  These photographs were taken by Mr. Paul Bland and show what a remarkably good state the building is in also show that many of the original features of the Theatre are still present:
(The reader needs to scroll down towards the end of the album to see them.)
-oOo-
The Granda Theatre Shrewsbury opened with the film, The Camels are Coming, with Jack Hulbert and Anna Lee.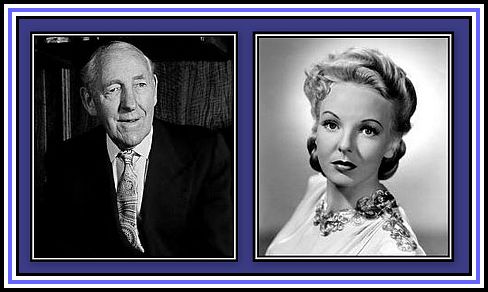 The Camels are Coming  with (Left) Jack Hulbert & (Right) Anna Lee
-oOo-
It is of interest to note that the Granada Theatre Shrewsbury was the only purpose-built theatre in the circuit to be built without an organ.  Even the various take overs theatres that the circuit acquired throughout its existence either had an organ already in place or else had one installed once the take over was complete. In 1973, the Granada Theatre Shrewsbury was converted into a Granada Social Club and since 1991 has been operated as a Gala Bingo Club.  The theatre was designated as a Grade II listed building by English Heritage in 1995.
-oOo-
Over the years, Granada Theatres often presented local amateur talent shows.  I learned while writing this circuit that the Adelphi Theatre Slough often allowed local musical groups to entertain youthful audiences on Sunday afternoon séances. 
Recently I received a letter and photographs from a gentleman who remembers the Granada Theatre Shrewsbury well and who took part in an Amateur Talent Show there that had been organised by Carroll Levis.  Mr. Levis had started out working for the BBC and enjoyed a certain fame during the 1950s as a result of the radio programme, The Carroll Levis Discovery Show.  Later, like many at that time, he was to move his show to commercial television.  Mr. Levis found his discoveries by holding talent shows in provincial towns and cities throughout the British Isles ……. which brings me now to the letter …….
Skiffle was a musical phenomenon that became particularly popular with young boys and men in the Britain of the 1950s.  Not to belittle the genre, but one did not need to possess a great musical talent to play in a Skiffle Group – the music could be produced by playing homemade or improvised instruments – even if you owned a guitar or a banjo, all you needed was to be able to strum a few cords and you were in business!
During this time, many young boys and men throughout Britain were forming Skiffle Groups. All you needed to do this was to know some like-minded friends and have a place to practice.  At the time, five shillings bought you a tea chest, which could be easily turned into a bass; for a few shillings more you could get a washboard at the local hardware shop; and, if you were lucky, someone might loan or donate a guitar and a banjo and then you were ready to go!
At the time, I was a chorister at St. Mary's Church, Shrewsbury.  The church held social evenings from time to time and one of the other choristers, Dev, suggested that some of us from the choir should form a Skiffle Group and play at these events.  The result was that four of us got together and started to practice with an eye on performing at the next social evening at the church.  When we did, we were well received by the audience and this encouraged us to continue.
Between school work, choir practice and the various jobs given us by our parents, we found time to practice, and perfect, and add to our musical repertoire.  Slowly, following the weeks of rehearsal, and as cassocks were swapped for red shirts, blue jeans and baseball boots, our group turned into The Rhythm Boys and we were ready to launch ourselves on the path to stardom!   Our first steps along this path led us to performing at various venues around Shrewsbury.  Meanwhile, Dev, the founding member of the group and our bass player, decided to leave the group and his place was taken by Keith.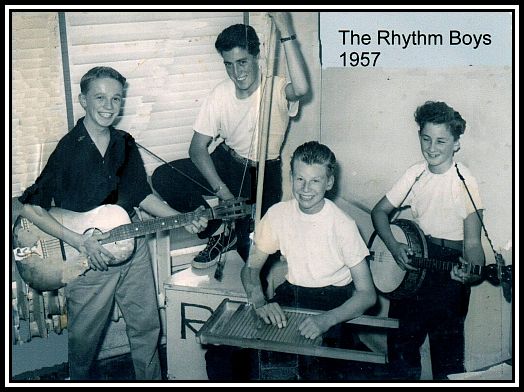 The Rhythm Boys, 1957
Bill W – Guitar, Keith R – bass, Gil S – washboard,  Trevor L – banjo 
Naturally, there were scoffers, but we were not deterred – we were having a ball!  I remember when we appeared with the Sapphires Dance Orchestra, the best dance band in Shropshire, we felt that we were making our contribution to the mix of pop culture being enjoyed by possibly the widest age range of people attending dance halls ever.
We were all very excited when we learned that Carroll Levis was to bring his Talent Show to Granada Theatre Shrewsbury.  We could not wait to go down to the theatre and enter our names in the competition.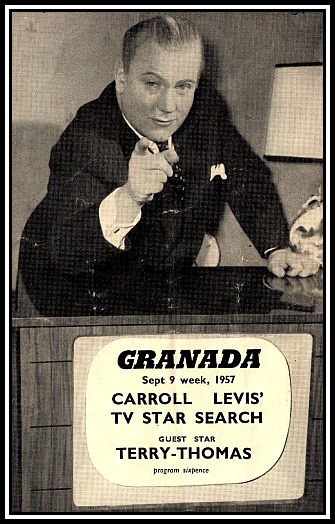 For one week in September 1957, Carroll Levis brought his Discovery Show to the Granada Shrewsbury along with the actor-comedian Terry-Thomas as Guest Star.  We were to perform on Monday night at the 6.30 P.M. House.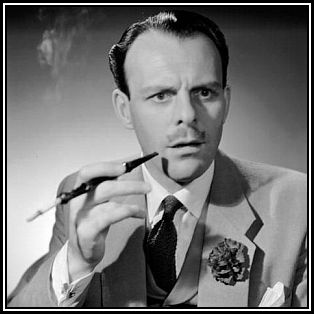 Terry-Thomas (1911-1990)
Once we got to the theatre and checked in, we were required to sit in a dressing room and only allowed out to go on stage and perform.  As a result, we never got to see Terry-Thomas or the other acts. We en­tered the competition with the high hopes of gaining a place in the Saturday night final, as we wanted very much to win, as this would mean being on television!  And win we did!  No doubt about it, The Rhythm Boys were on their way, on that path to stardom!
We were called to the stage and quickly set-up, which did not take us long since we had no electrical equipment.  We were introduced and immediately we began to play.  I remember not being able to see the audience as the auditorium was dimly lit during the show.  We sang and played and when our turn was over, I recall hearing how name being said and we took our bow and ran off the stage and were led back to the dressing room to await our fate!
After what seemed like an age, we returned to the stage along with all of the other hopefuls and the audience were asked to vote by clapping for their favourite act.  As each act was introduced, the members stepped forward and bowed once more.  The level of noise made by the applause was registered by a clapometer where a large needle moved in response to some arbitrary number.  I remember hearing that we had won and we all stepped forward to take another bow.  We were thrilled to have won our heat, as it meant that were had got to come back for the final on Saturday.
I am unsure how we managed to live through the week and wait for Saturday night, but somehow we did.  Again we arrived at the theatre and went to the dressing room to wait.  We were to perform once more at the 6.30 P.M. House.   Once all the acts had been given their chance, we waited in anticipation for the clapometer to reveal the winner and luckily, and happily for us, it proved to be The Rhythm Boys once more.  Now we really were on our way!
Within two months, we were making our way to the ATV Studios in Birmingham where  we were featured in a live broadcast of The Carroll Levis Discovery Show.  Despite being nervous, we gave our best performance and received a good round of applause for our efforts.  With the television show, the result was determined both by the clapometer and by postal votes and would be announced on the following week's show.  Sadly for us, success was not to be ours on this occasion.
I think that a young girl pianist won on the night via the Clapometer and a male singer from north of the boarder won the postal vote.   The Rhythm Boys were not together on the night the winner was announced since we lived in different parts of the town and the show went out quite late at night at a time that was considered too late for us to away from home by our parents.
Despite not winning the contest, the band played on and was not daunted. However, the world of work soon intervened in our lives and changes in musical styles began to over took us. Slowly but surely, we all went our separate ways ……. that is, until 2014, when I was able to trace my fellow music makers and arrange a reunion, which proved to be great fun!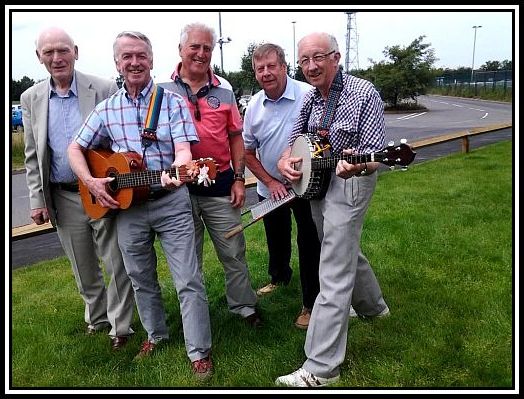 The Rhythm Boys, 2014
Bill W – Guitar, Keith R – bass, Gil S – washboard,  Trevor L – banjo 
and with Dev B, far left, who was the original bass player
With many thanks,
Trevor Lee, Banjo.
-oOo-
As with other Granada Theatres, the Granada Theatre Shrewsbury was occasionally the venue for touring variety companies and later Rock 'n' Roll Extravaganzas.   One such songtress and entertainer was Miss Alma Cogan, who was hugely popular in the 1950s and 1960s.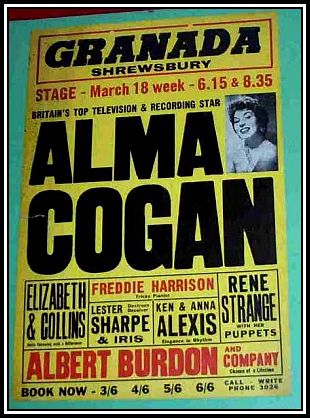 Miss Alma Cogan & Company
This poster was sent to me recently by a reader whom I thank most graciously.  If the poster belongs to you or if you know who the owner is, please let me know, as I will then seek their permission to allow it to appear here.
Click here to hear and see Miss Alma Cogan
Click here for information on The Alma Cogan International Fan Club
—oooOOOooo—
PART 10: STARTING A CIRCUIT
 —oooOOOooo—