THE GRANADA THEATRE CIRCUIT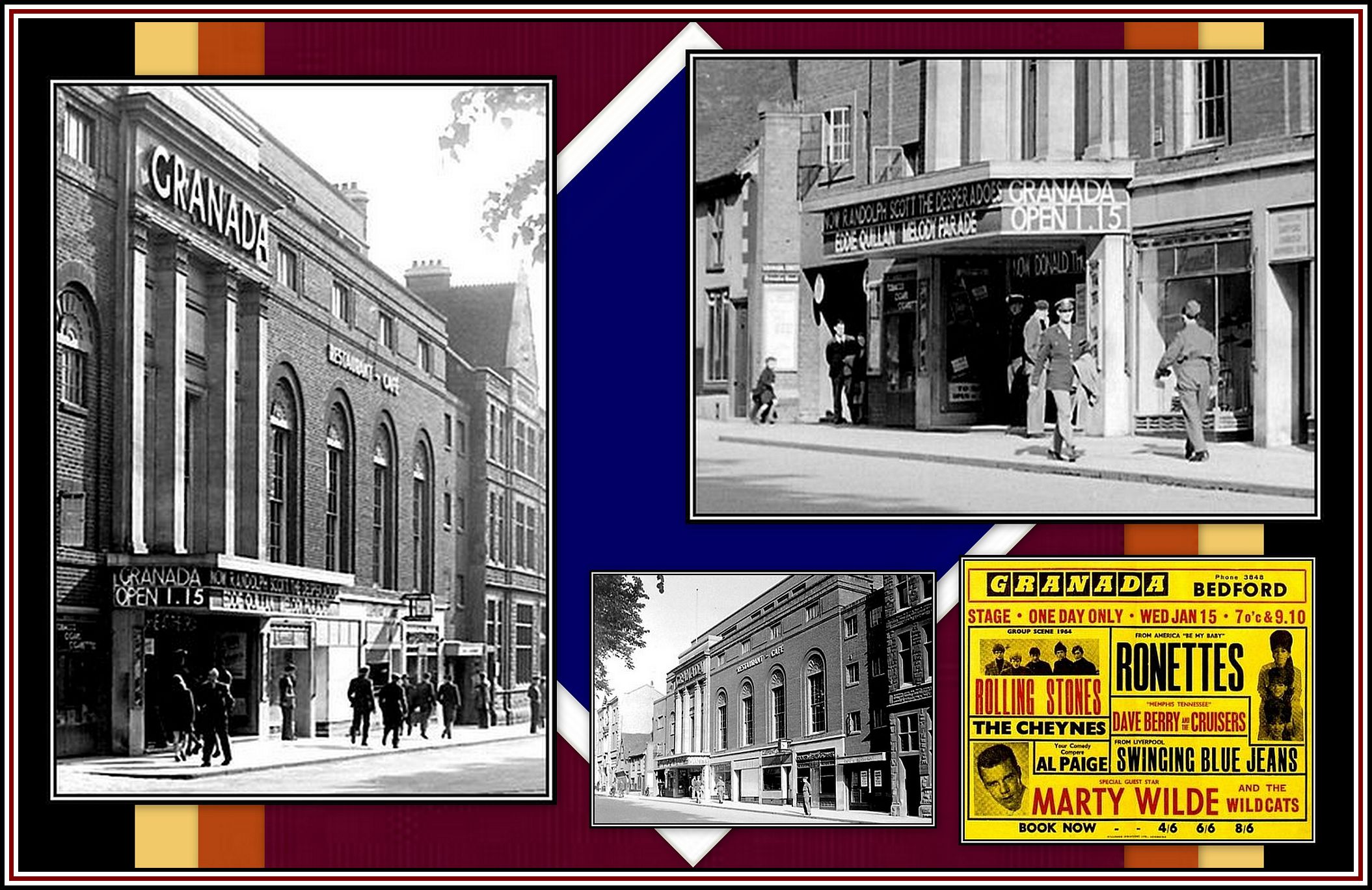 The Granada Theatre Bedford during the days of the Second World War
Top Right: Both American and British Servicemen are seen walking past the theatre, and if you look carefully, a Granada Sergeant is on duty and standing at the entrance.
Bottom Right: poster from a 1960s Stage Show
—ooOoo—
PART TEN: STARTING ANOTHER CIRCUIT
THE GRANADA THEATRE WANDSWORTH
-oOo-
The Granada Theatre Wandsworth was the first to be built in what was considered to be the beginning of a new circuit and opened in October 1936 with the film, Queen of Hearts with Gracie Fields and John Loder.  The comedian Sydney Howard and several other entertainers were present at the opening ceremony.
Left: Gracie Fields; Right: John Loder
-oOo-
The theatre was designed by E.D. Lyons, L. Israel and C.H. Elsom.  The interior design was apparently completely different from previous Granada Theatres, as Theordore Komisarjevsky was not involved in the work.  Despite being built with a full stage, it was not used to present variety shows other than amateur talent contests and novelty presentations.  The theatre  was damaged on two occasions during the Second World War and was closed until 1949.
The theatre closed as a cinema in 1965 and became a full-time Granada Social Club.  In 1977, it closed as a Bingo Club and was left empty for a number of years.  The building was eventually sold and converted into a squash and fitness club.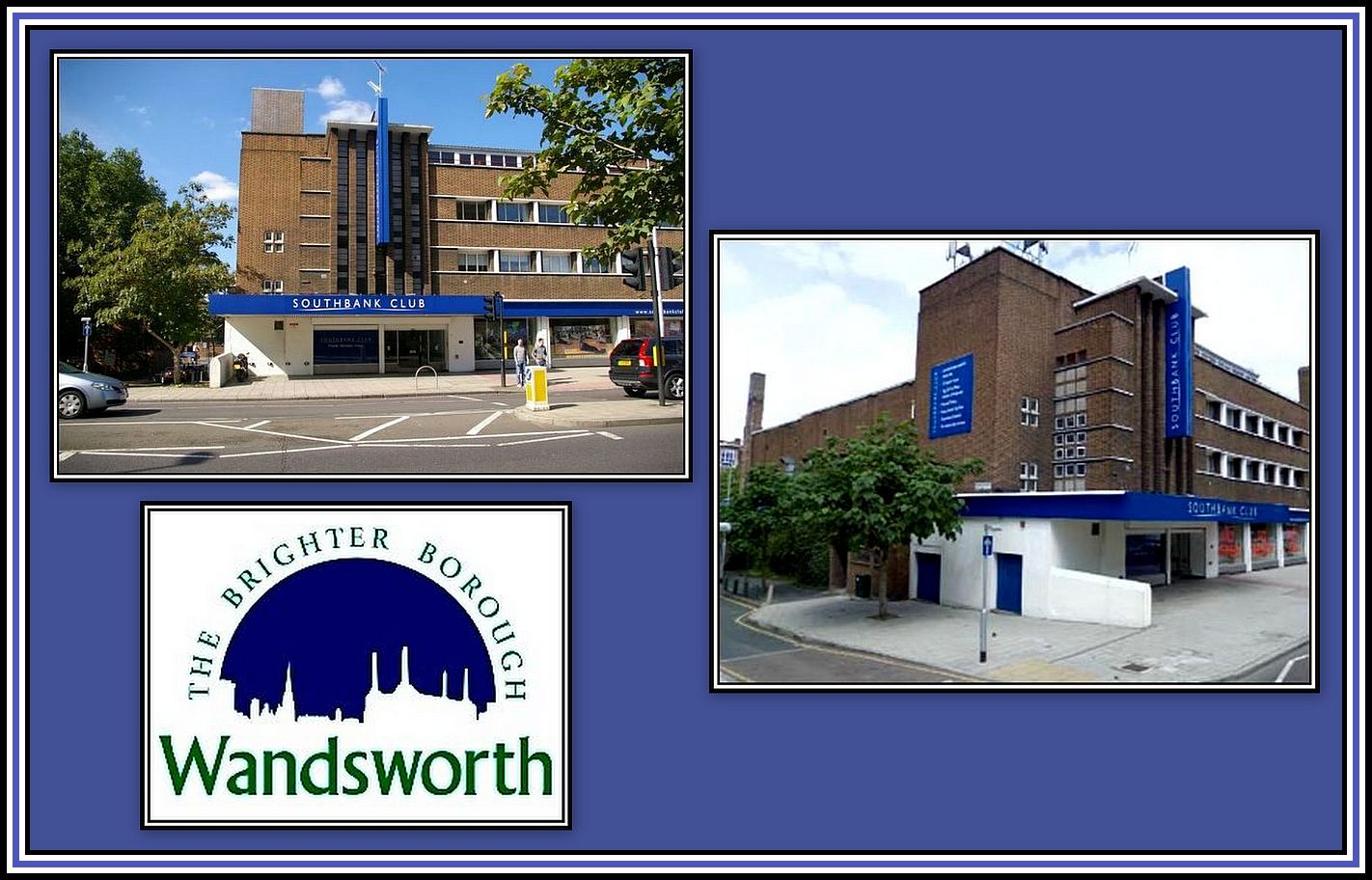 The former Granada Theatre Wandsworth & now The Southbank Club
-oOo-
The Wurlitzer Organ from the theatre was sold and installed in a private home.  Later, when the organ was next sold,  the additional ranks and the main organ were done so separately.  Today, the main organ, basically in its original form,  resides in a private home near Peterborough.
-oOo-
During a recent visit to London, on my last evening there before going home, I found myself in Wandsworth.  I was on my way to Pimilco where I was staying and was walking there, when quite by chance, I came across the building that was once the Granada Theatre Wandsworth.
Since I did not have time to return to the building during daylight hours, I have had to content myself with photographs illuminated by street lights.  Better these than none!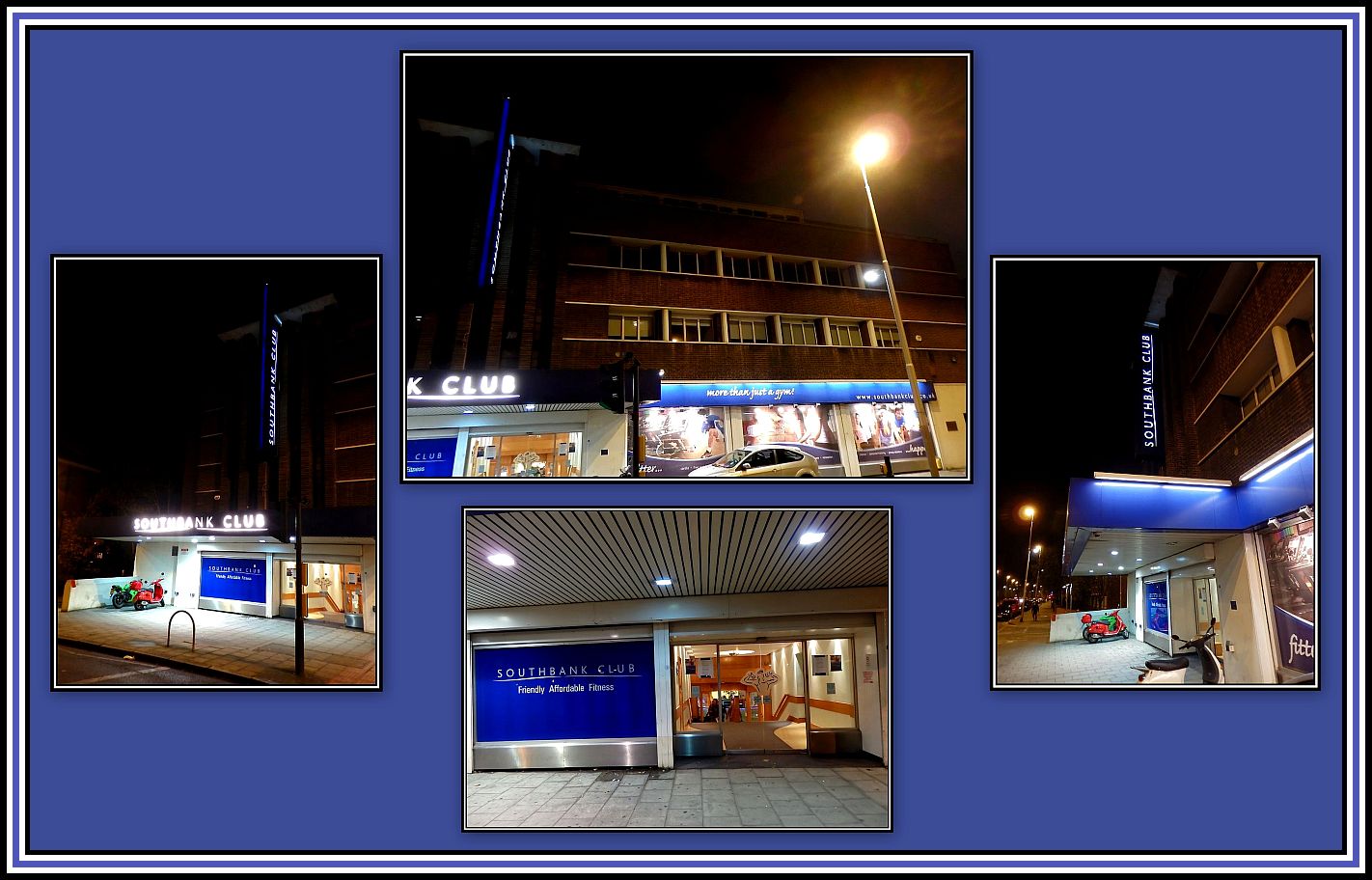 After examining the exterior, I went inside and the owner of The Southbank Club gave me a tour of the building.   Sadly, there was nothing left to suggest that the building had once been a Granada Theatre.  The auditorium was large and was now completely redecorated with white paint and filled with people employing all kinds of exercise machines.
The owner, after listening as I told him about the Granada Theatre Circuit, told me about the building at the time of purchase when it was in a tragic state and filled with pigeons and lots of debris.
—ooOoo—
PART 10: STARTING A CIRCUIT
—ooOoo—