THE GRANADA THEATRE CIRCUIT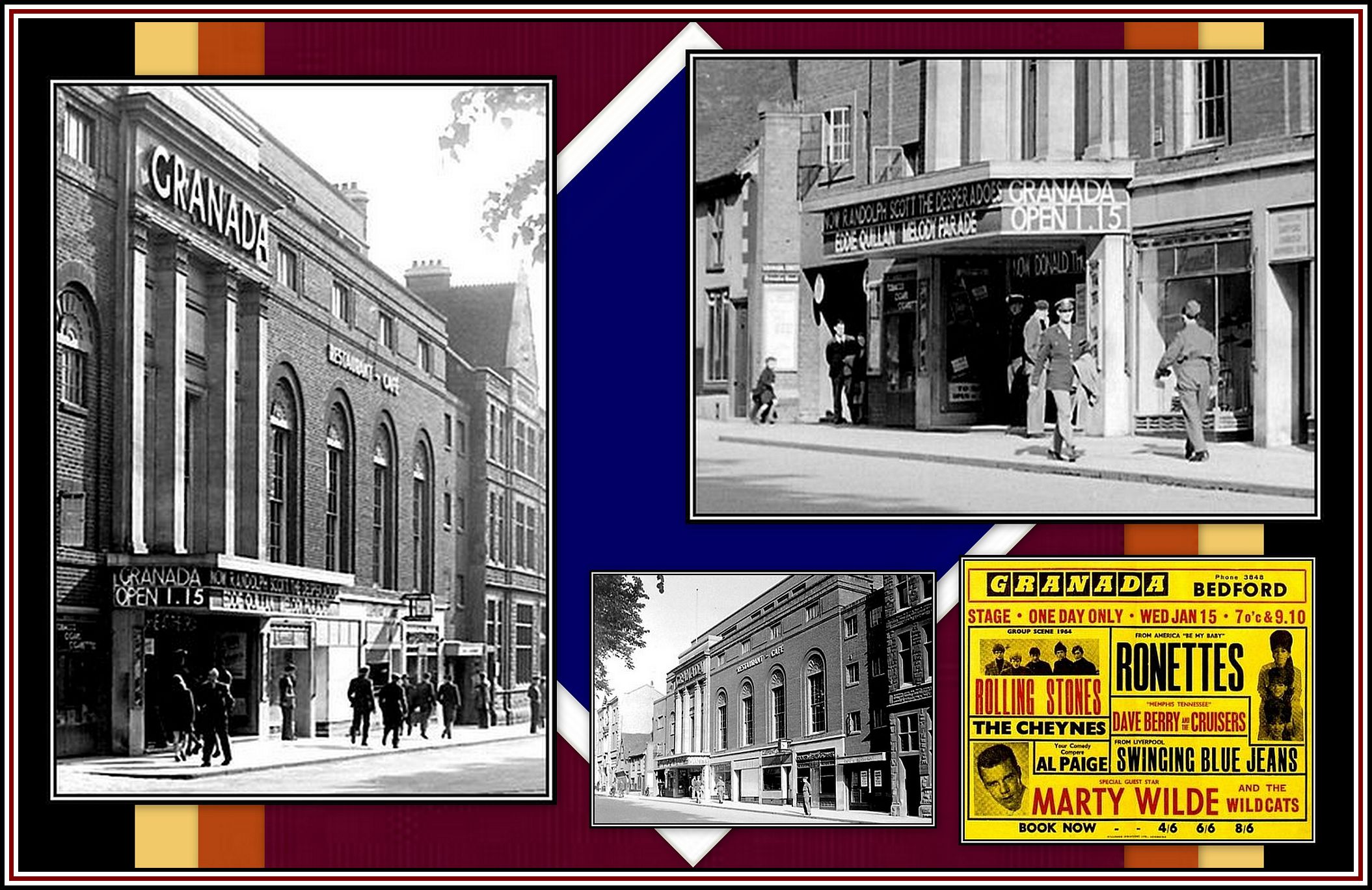 The Granada Theatre Bedford during the days of the Second World War
Top Right: Both American and British Servicemen are seen walking past the theatre, and if you look carefully, a Granada Sergeant is on duty and standing at the entrance.
Bottom Right: poster from a 1960s Stage Show
—ooOoo—
PART TEN: STARTING ANOTHER CIRCUIT
THE GRANADA THEATRE WELLING
-oOo-
The Granada Theatre Welling opened in February 1938.  George Coles was the architect and Theodore Komisarjevsky was responsible for the interior decoration.   The exterior was remarkably plain and of brick.  There was a fin with the name Granada on it.  There were five tall windows above the canopy and four steps leading up to the entrance.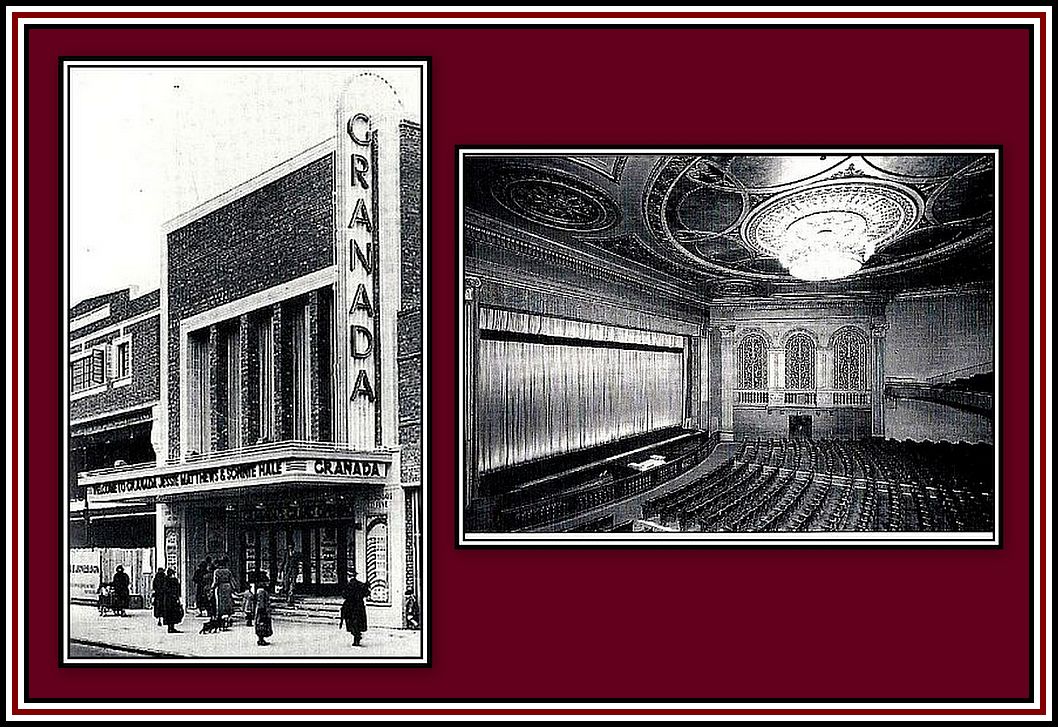 The Granada Theatre Welling
The interior was based on the Standard Granada design with some variation.  The foyer was apparently well lit from the natural light streaming through the five long windows.  On each side of the foyer were stairs leading up to the circle and to a small cafe-cum-restaurant.  Three large round-headed mirrors decorated the side walls that were separated by spiral columns.  The total number of seats of the stalls and circle combined were in the region of 1,500.  Differences between the auditorium of this theatre and earlier ones  were in the more decorative design of the three grills on the side walls of the auditorium here and in the ceiling design.
Jessie Matthews and Sonny Hale presided once again over the opening of the theatre.  There seems to have been no grand opening ceremony and no trumpeteers  and no tableau vivant.  Evidently, Jessie Matthews and Sonny Hale were introduced and probably Ms Matthews declared the Theatre open.
The films presented at the opening were Kid Galahad with Bette Davis and Easy Living.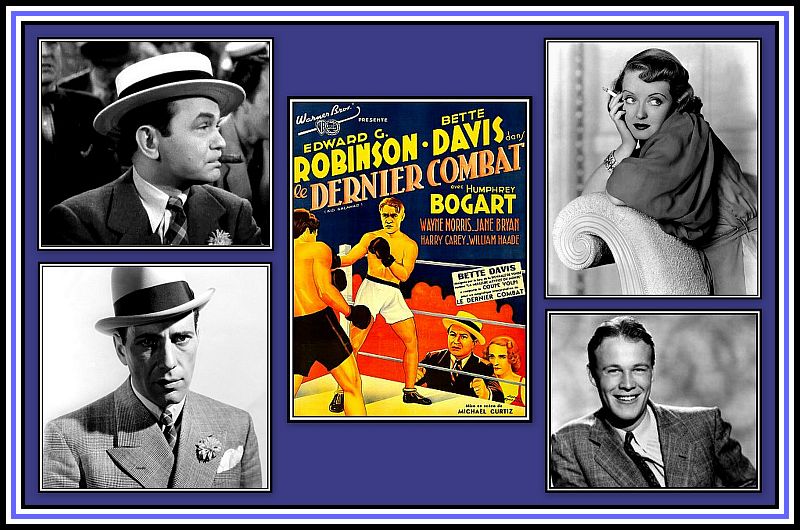 Kid Galahad
Top Left: Edward G. Robinson; Top Right: Bette Davis Middle: French poster of the film
Bottom Left: Humphrey Bogart; Bottom Right: Wayne Morris
Easy Living
From Left to Right: Edward Arnold; Jean Arthur; Film Poster; Ray Milland
-oOo-
A Wurlitzer Organ with a grand piano attached had been installed and Robinson Cleaver played it at the opening.  When the theatre closed in 1983, the Wurlitzer Organ was removed and reinstalled at the Woking Leisure Centre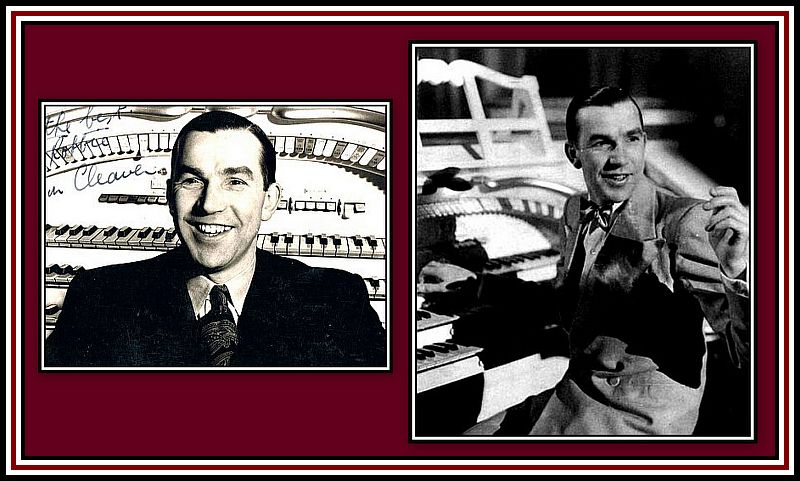 Robinson Cleaver at the Wurlitzer Organ of the Granada Theatre Welling  
-oOo-
In 1975, the Theatre was converted into a triple screen, with the circle becoming the largest of the screens and the rear stalls becoming the two smaller ones.  Apparently organ concerts were given until the late 1970s.   In July 1983, the theatre closed and the Wurlitzer Organ was removed and later installed at the Woking Leisure Centre.
The Theatre was never converted into a Granada Social Club and was demolished in 1986 and shops and flats were built on the site. 
—oooOOOooo—
PART 10: STARTING A CIRCUIT
 —oooOOOooo—