THE GRANADA THEATRE CIRCUIT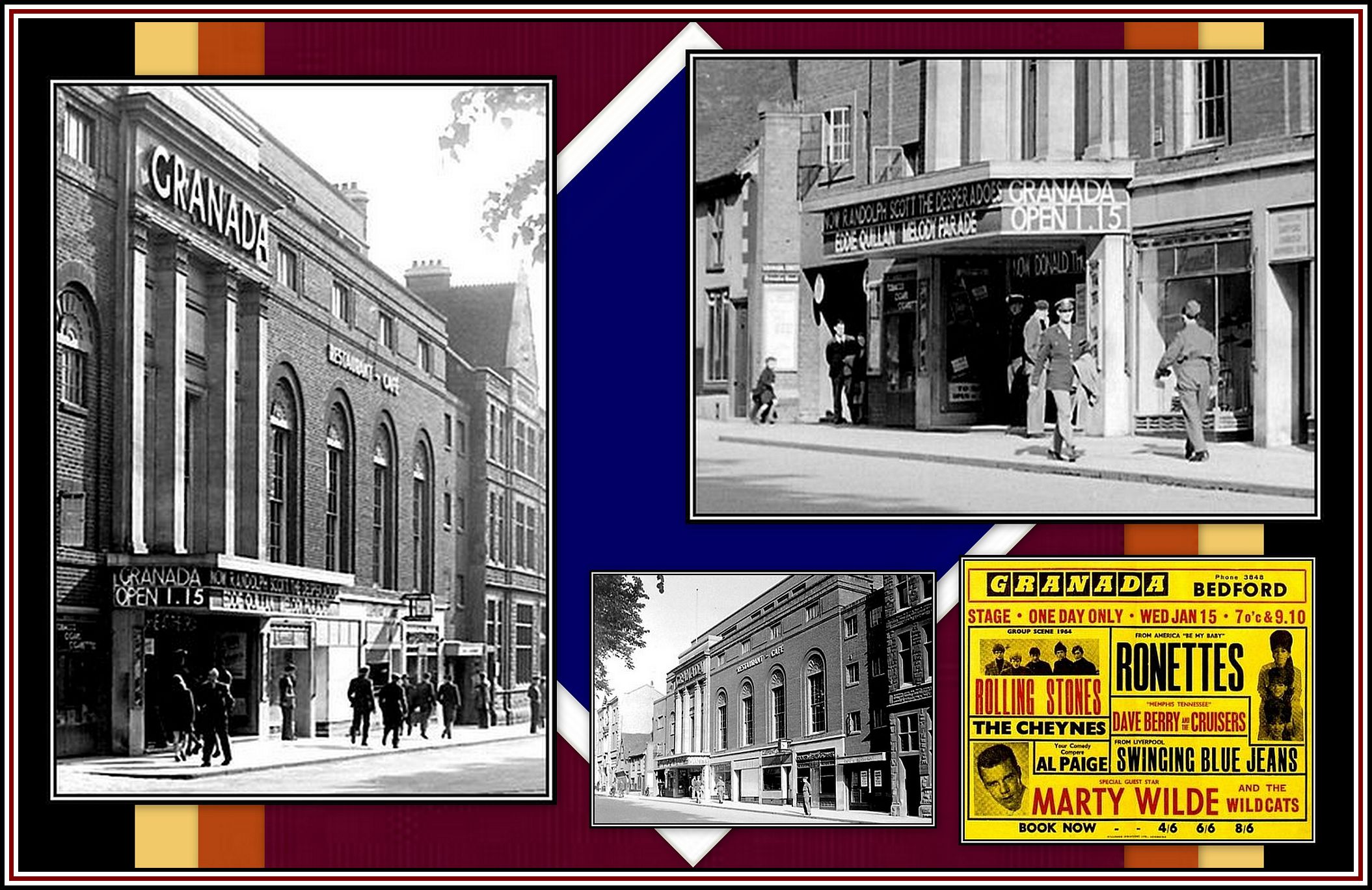 The Granada Theatre Bedford during the days of the Second World War
Top Right: Both American and British Servicemen are seen walking past the theatre, and if you look carefully, a Granada Sergeant is on duty and standing at the entrance.
Bottom Right: poster from a 1960s Stage Show
—ooOoo—
PART TEN:

STARTING ANOTHER CIRCUIT
THE GRANADA THEATRE WILLESDEN
-oOo-
The Empire Kinema Willesden was another Theatre operated from pre-Circuit days.  The Kinema had been built for Alexander Bernstein with Cecil Audrey Massey as the architect and had 1,450 seats on one level and had opened in December 1920.
The Kinema was closed in 1927 and rebuilt and a balcony with 786 seats was also added.  Cecil Audrey Massey was again the architect with Theodore Komisarjevsky as the designer of the interior decor.  The Theatre opened in October 1927 and was complete with a Christie Theatre Organ (2 Manuals/7 Ranks).
The Bernstiens sold this Theatre to Denman (London) Ltd., part of Gaumont British Theatres, but retained the booking and management rights.  In 1936, The Granada Circuit undertook another major remodeling of the Empire Willesden, and at the time of reopening in September, was renamed Granada.
The Theatre closed in 1962 and became a Granada Social Club.  In 1994, the building began its use for a variety of purposes including a comedy theatre, a cinema showing Asian films and a church.  I have been told that it is currently being remodeled (or demolished) and the site will become a church and apartments.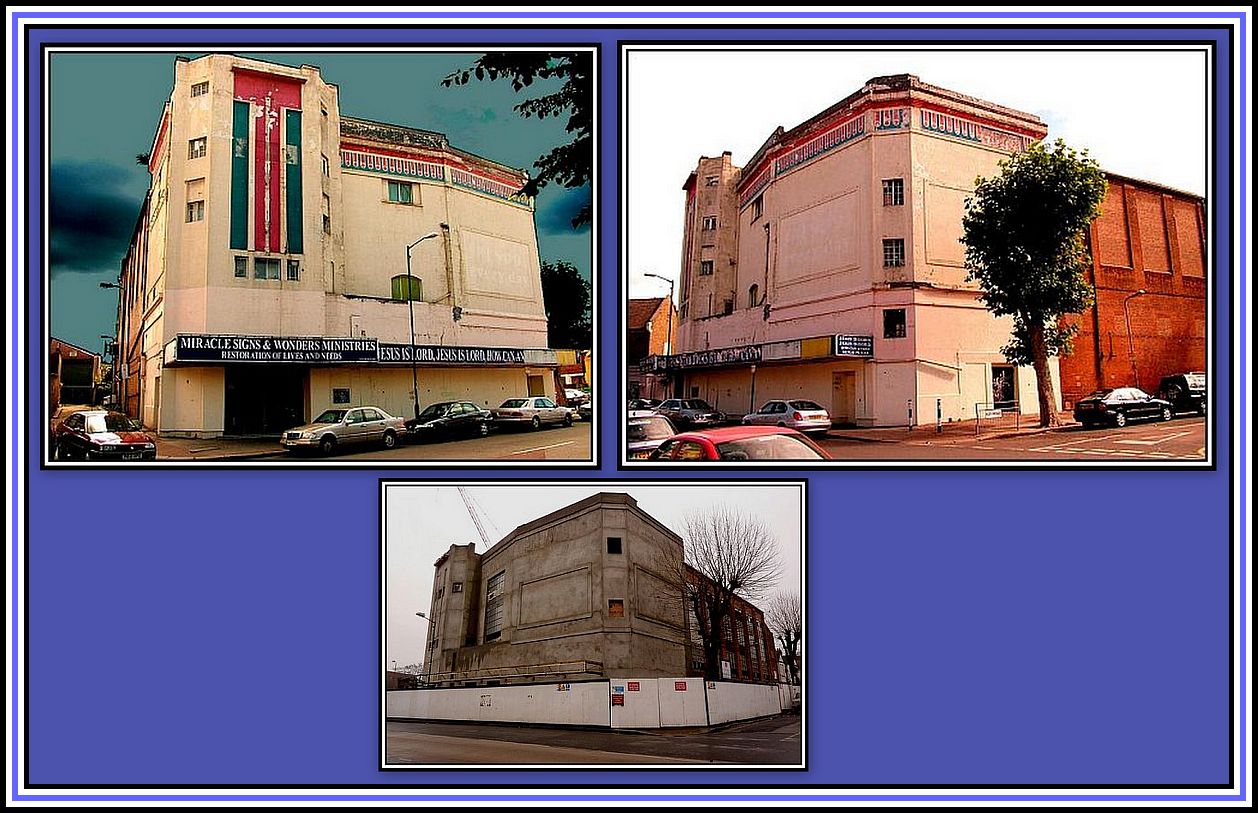 The Erstwhile Granada Willesden 
These photographs are reproduced with permission of the photographer, Andrew Woodyatt
—ooOoo—
PART TEN:

STARTING ANOTHER CIRCUIT
 —oooOOOooo—