ISN'T THIS WHERE
CHARLES HADDON SPURGEON
ONCE PREACHED?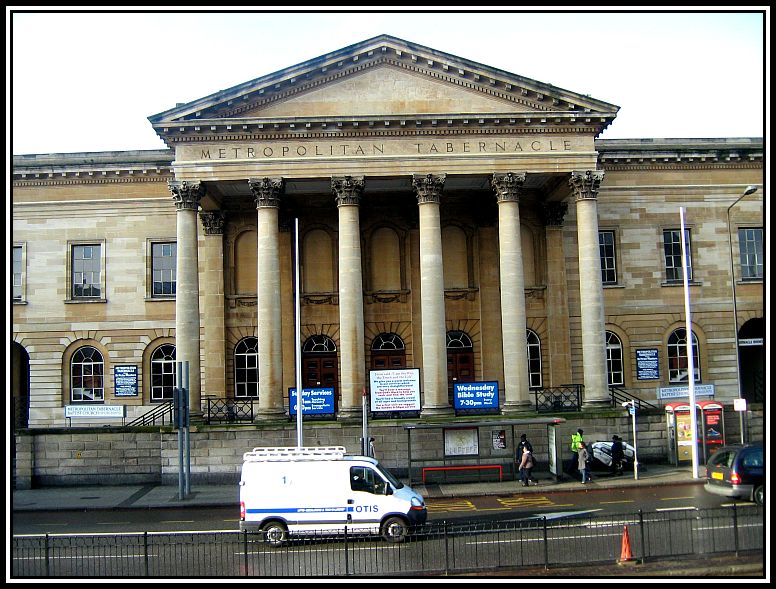 'The roundest peg seldom fits into the roundest hole without some paring'
Charles Haddon Spurgeon, Against Hastening to Remove from our Post of Duty.
Published in The Sword and the Trowel, July 1880
——oooOOOooo——
INTRODUCTION
-oOo-
As I have said before, unlike my mother and me, my father came from South London.  Until recently, I had looked upon this as a tragedy for him and an irritation for me, since through his accident of birth, I was not of one hundred percent pure East London stock.
Probably from a heightened sense of guilt, I have made a belated effort to find and then share some of the joys my father found in his part of London.  This meant crossing the river and visiting several areas to the south in the hope of perhaps finding something agreeable, shall we say.  And indeed, I found that if you actually take the time to look for something, you will find it.  And on such a journey into what I thought would be the past, I discovered something quite special and vital to my present.