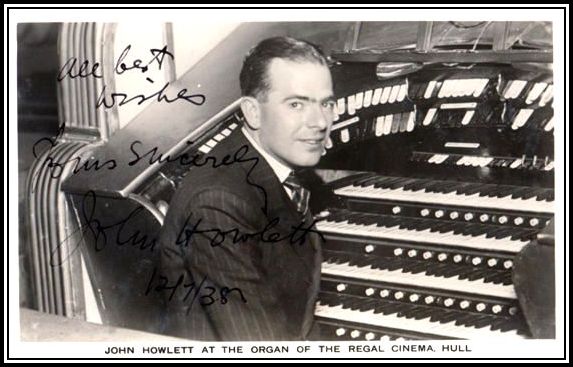 -oOo-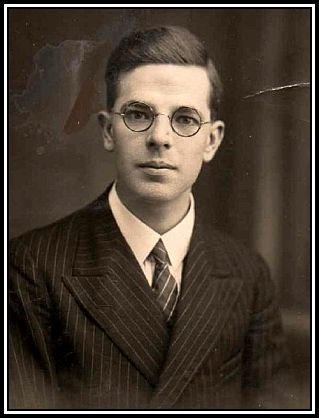 Charles John William Howlett, who answered to the name of John, was born in 1906 in Brentford and was the elder of two sons of William Henry and Louisa Howlett.  John's father studied horticulture however his career was halted due to the development of a Sarcoma of the leg at the age of 21 which necessitated amputation.  As a result, William Howlett was forced to change professions and became a master shoemaker.   Despite his impediment, he continued to have an interest in horticulture and maintained a large garden at his home throughout his life.  William's brother, Charles, also studied horticulture and eventually became the curator of the Botanical Gardens at Graf Reinet in South Africa.
It was while John, along with his brother Eric, was a chorister at their local church, St. Paul's Church Brentford, that his interest in music was fueled.  At the age of six, his mother bought him a piano and arranged for him to take lessons with local piano teacher who introduced him to piano technique and theory.  He proved to be a dedicated pupil and rose early each morning to practice before going to school.  The piano was in a room beneath his parents' bedroom, but apparently they did not complain at the endless running of the scales and the repetition of the various pieces that he had been given to study and which took place early each morning.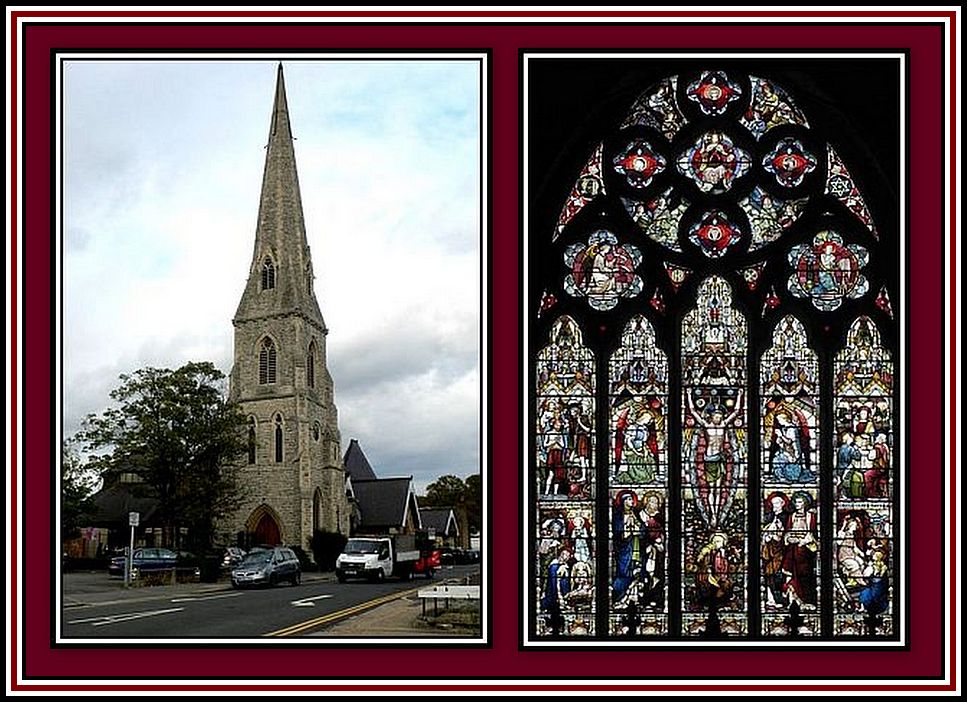 St. Paul's Church Brentford
Right: The East Window, photograph taken by Mr. John Salmon
-oOo-
A few years later at the age of eleven and while still a chorister, the organist of St. Paul's Church allowed him to try playing the two-manual Bishop Pipe Organ installed there.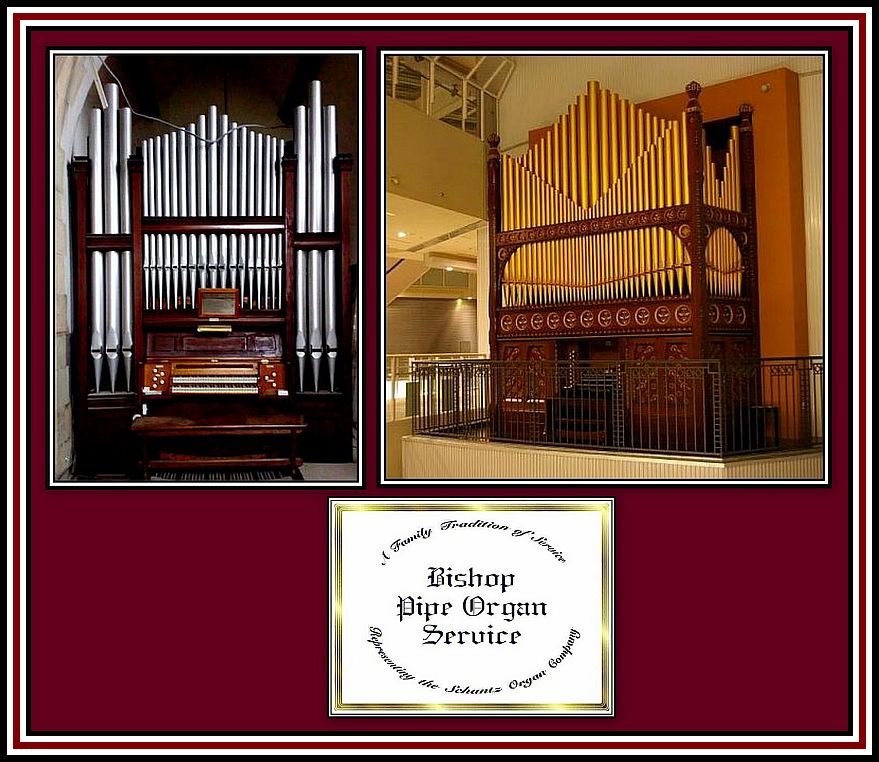 Bishop Pipe Organs
Left: A small House Pipe Organ with 2 manuals and pedal; Right: A Pipe Organ built between 1877 and 1884 which was once installed at the LaLaPort Mall, Tokyo and now installed in Copenhagen
John was indeed captivated by the instrument so much so that within a year he became the organist at another church.  He remained there for the following four years before leaving to become assistant to the organist, James (Jimmy) I. Taylor, at Our Lady of Loreto & St Winefride's, the Parish Church for the Roman Catholic parish of Kew Gardens where a Lewis Pipe Organ was installed.  Mr. Taylor was to work later with John Compton on the development of his Theatre Organ,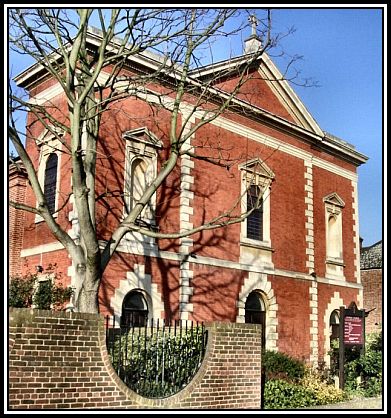 Our Lady of Loreto & St. Winefride Church, Kew Gardens
-oOo-
At this time, John became an articled pupil-assistant to the organist at the Foundling Hospital where he was instructed by Dr. Davan Wetton (1862-1928) in choir training and organ playing including grounding in harmony and counterpoint.  Following this, he deputised for Mr. Guy Weitz (1883-1970), the organist at the Metropolitan Cathedral of the Precious Blood of Our Lord Jesus Christ, which is also known as Westminster Cathedral and is the Mother Church of the Roman Catholic Church in England and Wales.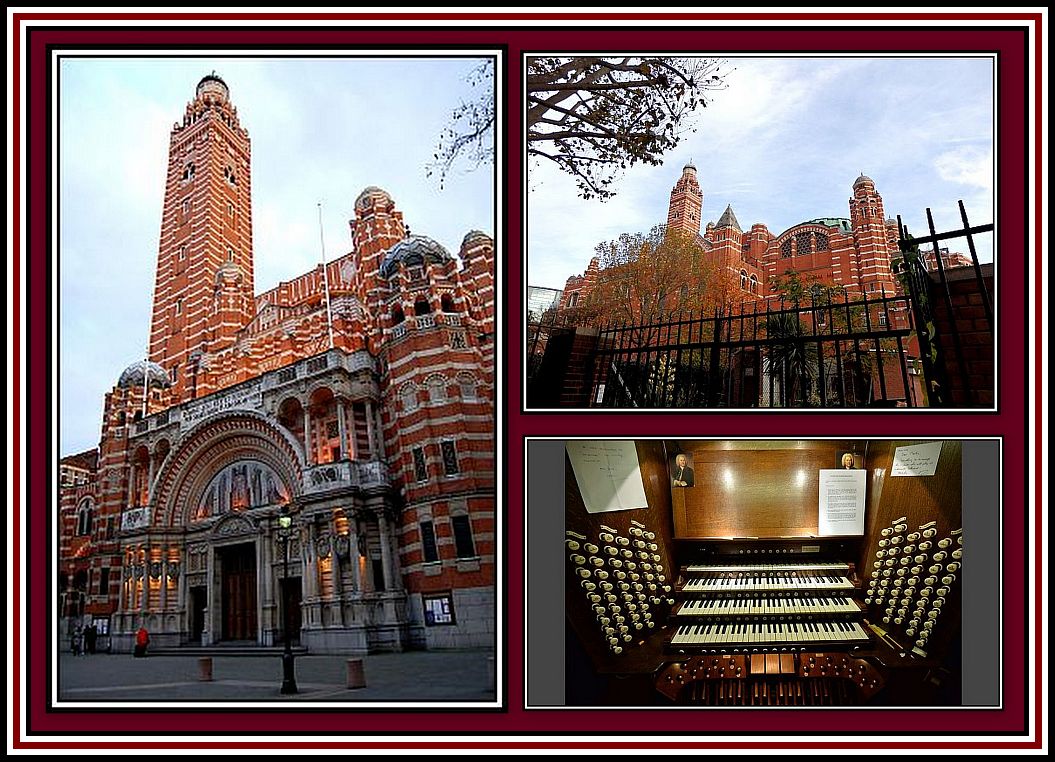 Westminister Cathedral
Bottom Right: The Console of the Pipe Organ of The Cathedral
John also studied the Pipe Organ on a part-time basis at the Guildhall School of Music and was awarded an Associate Diploma by the Royal Collage of Organists.  At the young age of seventeen, which clearly demonstrated his talent as an organist, he also sat for the Fellowship Diploma.
In spite of his abilities  as an organist and also a choir master, he was not in a position to earn a living as a Pipe Organist & Choirmaster during his early years.  As a result, he took a position as an articled assistant in a Brentford accountant's office, which eventually led him to a temporary post at Brentford Gas Works, which was to last for three years until 1925.  During this time, he continued to perfect his art by playing as often as he was able.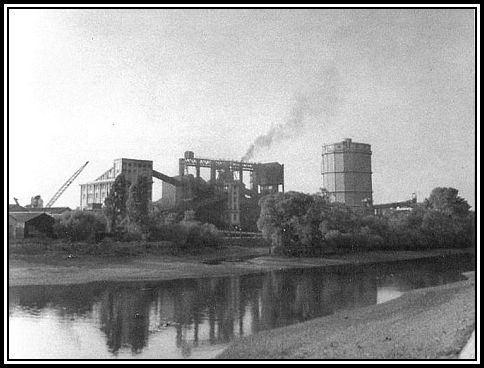 Brentford Gas Works in the mid-1950s.
This was one of the first Gas Works to be built in the world in 1820.
The Buildings were demolished in 1963 and park, flats and offices were built on the site.
-oOo-
It was during this time that John met his future wife, Kathleen whom he married in 1928 at Our Lady of Loreto & St. Winefride Church, Kew Gardens.  The couple were married for fifty-seven years and had five children.
-oOo-
Despite taking a temporary position in the accounts department of Brentford Gas Works and already being an accomplished Organist, John maintained his hope of pursuing his dream of becoming a Cathedral Organist and Choir Master.  It was while he was deputising for the organist at Westminster Cathedral that his friend, Jimmy Taylor who knew of John's recent developing interest in the Theatre Organ, organised a meeting for him with the Theatre Organist, Mr. Quentin Maclean (1896-1962).  John had heard Mr. Maclean's playing and admired his style of play.  This meeting was to prove prophetic for John and would cause him to re-think his future plans which eventually led him along a different career path.
Quentin Maclean at the Wurlitzer (4-manual/21 ranks) Theatre Organ of
The Trocadero Elephant & Castle
-oOo-
CHANGING HORSES IN MID STREAM
At the time John was introduced to Quentin Maclean, he was the resident Theatre Organist at the Pavilion Cinema Shepherds Bush.  Mr. Maclean together with G.T. (George Thomas) Pattman had played the state-of-the-art 4-manual/17-rank Compton Theatre Organ when the cinema first opened to the public in 1923.  Two additional ranks were added to the organ a little later that year.  Mr. Maclean was considered to be one of the premier Theatre Organists of his time and was much admired for his style of playing.
Click here to hear Mr. Maclean play George Gershwin's (1898-1937) Rhapsody in Blue
-oOo-
Following their meeting, Mr. Maclean invited John to sit with him and observe his technique as he accompanied the screening of silent films at the Pavilion Cinema.  John eagerly accepted this offer and quickly discovered the musical range and versatility of the Theatre Organ.  As a result of his keenness and willingness to learn the instrument, Mr. Maclean invited John to become his pupil.  And so on each Thursday evening, over a two year period, John sat with Mr. Maclean while he played and studied his playing technique.  Mr. Maclean would later say that John was his most gifted pupil and they would remain friends until Mr. Maclean's death in 1962.
During the sessions John obtained an excellent grounding in the art of Theatre Organ playing by watching and listening to Mr. Maclean.   As a result, John decided that he would rather pursue a career as a Theatre Organist rather than as a Cathedral Organist & Choir Master.  Eventually, in 1925, John was ready to apply for the position of an Orchestral Organist at a cinema.  Between 1925 and 1928, the positions held by Mr. Howlett were often of short duration and were either as Second Organist or as a replacement when other Organists were indisposed.
-oOo-
John Howlett playing Autumn Leaves at the BBC Theatre Organ in 1962.
The piece is a French song from 1945 with the original title of Les Feuilles Mortes;
music by  Joseph Kosma (1905-1969) and lyrics by  Jacques Prévert (1900-1977);
English lyrics were written in 1947 by  Johnny Mercer (1909-1976).
—ooOoo—
ACKNOWLEDGEMENTS
I would like to thank Mr. John Leeming for his invaluable help in the preparation of this piece and for uploading the musical pieces to digital format.
Special thanks are offered to the family of Mr. Howlett, and in particular to Ms Amanda Ratcliffe and Ms Emma Coleman, for providing photographs and information on his life.
I would like to thank Mr. Paul Bland for providing a number of photographs and links.
Many thanks for allowing the reproduction of photographs, drawings and information are also due to: Mr. Gavin Jones of the Black Country Bugle; Mr. Adam Phillips of the Express & Star, Wolverhampton; Ms Emily Randall, Senior Membership Development Officer at the Historical Association, Bournemouth; Mr. Michael Stead, Heritage Team at Bournemouth Library, Bournemouth; Mr. Matthew Lloyd for allowing the drawing of the Putney Palace that is reproduced from his website; and Mr. Nick Smith.
Special thanks are offered to Mr. Anton Stromlund for providing a copy of his playing of a Danish children's song.
—ooOoo—