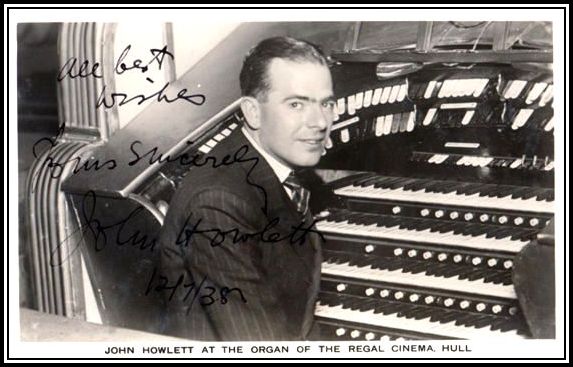 -oOo-
After leaving Odeon Theatres Limited, John retired from being a professional Theatre Organist, however he did not retire from playing the Organ, be it Theatre or Pipe.  John was now fifty-two years of age and he and wife moved from Brentford to a bungalow in Lydden near Dover in Kent.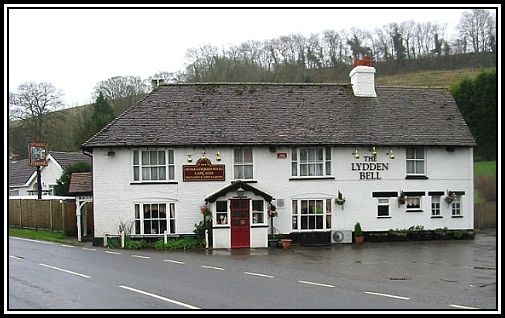 The Lydden Bell, a public house in Lydden
This photograph was taken by Mr. Nick Smith
-oOo-
While living at Lydden, John accepted the post of Choir Master at the Marist Convent School in Hythe.  During this time, he was often sought to play a number of Pipe Organs in churches in the area or erstwhile Theatre Organs now installed in private homes or else in a number of Assembly Halls.
-oOo-
At his new home, John happily tended his garden.  His father and uncle had been gardeners and John had evidently inherited a love of horticulture.  According to his family, he maintained his front garden throughout the spring and summer with an eye-catching mass of colourful flowers including tulips, daffodils, polyanthus, asters and chrysanthemums.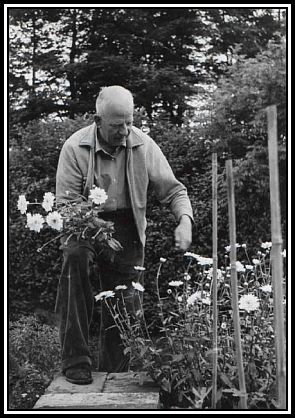 John was meticulous and very tidy man with everything of his having its proper place.  He catalogued his papers and music and maintained his desk in an orderly manner.  He was also a remarkably good cook and loved to give dinner parties for the many visitors that came down to see him and his wife.  Visitors, many from his old Theatre Organ days, included fellow organist, Sandy Macpherson and The Thompsons.  Mr. Thompson had been the General Manager of the Odeon Theatre Leicester Square during John's tenure there as Musical Director.  John always served multiple courses that were prepared and presented to perfection.  Sunday lunch for the family was also something special.  He would prepare special dishes for his wife since she had favourite foods, but whatever he prepared was always received well by those present.
-oOo-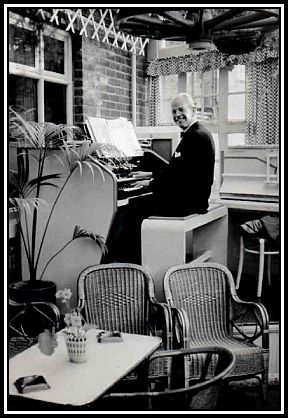 According to his family, John was a very private person.  He rarely discussed his working history with them and never spoke about his experiences during the Second World War.  However, this did not imply that he was a cold-natured person.  A family member said that he was a kind, considerate and warm hearted man with a good sense-of-humour.  John loved to discuss Musical Technicalities such as composition, orchestration, harmony, music history and his granddaughter, Mrs. Amanda Ratcliffe, remembers having many discussions with him on these subjects during part of her school holidays spent visiting her grandparents.
-oOo-
In May 1980, John and his wife visited two of their daughters who were now living in Australia.  While there members of several divisions of the Theatre Organ Society of Australia (TOSA) invited him to play at a number of Theatre Organs.  While in Melbourne, the Victoria Division of TOSA invited him to play the Theatre Organ installed at the Dendy Cinema in Brighton.  In addition, while in Adelaide, he played some Theatre Organs there thanks to the invitations from members of TOSA, South Australia Division, which included that installed at the Capri Theatre.  John said that they were fêted everywhere they went.  Apparently they enjoyed their trip to Australia so much that they often said that they would have enjoyed retiring there.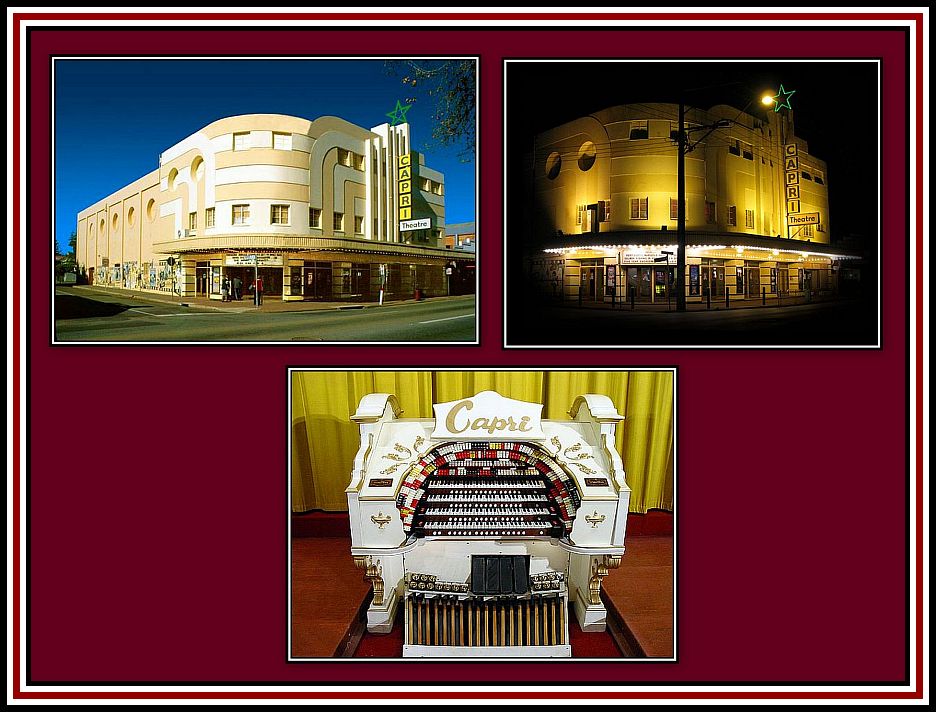 The Capri Theatre Adelaide and its Theatre Organ
-oOo-
Sadly John developed a number of medical issues as he aged and also suffered a series of strokes.  Eventually his condition worsened and required him to enter hospital.  Towards the end of his life, John was moved to the now demolished Old Bodmin Hospital in the village of Bodmin in Cornwall, which was close to the home of a family member.  John remained under the care of the staff of the hospital until he passed away in 1985.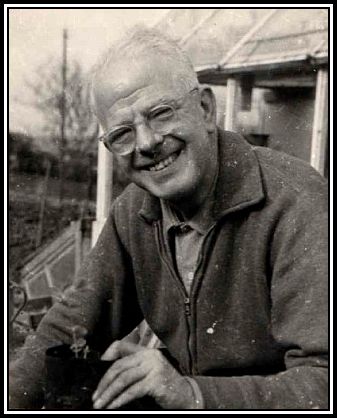 -oOo-
John Howlett playing his signature tune that he played at the conclusion of his each of his later broadcasts for the BBC Light Programme.
—ooOoo—
ACKNOWLEDGEMENTS
I would like to thank Mr. John Leeming for his invaluable help in the preparation of this piece and for uploading the musical pieces to digital format.
Special thanks are offered to the family of Mr. Howlett, and in particular to Ms Amanda Ratcliffe and Ms Emma Coleman, for providing photographs and information on his life.
I would like to thank Mr. Paul Bland for providing a number of photographs and links.
Many thanks for allowing the reproduction of photographs, drawings and information are also due to: Mr. Gavin Jones of the Black Country Bugle; Mr. Adam Phillips of the Express & Star, Wolverhampton; Ms Emily Randall, Senior Membership Development Officer at the Historical Association, Bournemouth; Mr. Michael Stead, Heritage Team at Bournemouth Library, Bournemouth; Mr. Matthew Lloyd for allowing the drawing of the Putney Palace that is reproduced from his website; and Mr. Nick Smith.
Special thanks are offered to Mr. Anton Stromlund for providing a copy of his playing of a Danish children's song.
—ooOoo—