CARVE HER NAME WITH PRIDE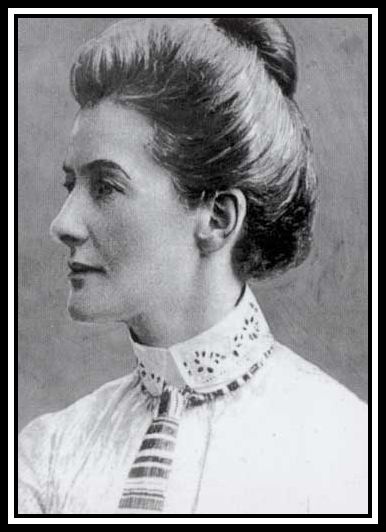 NURSE EDITH CAVELL:


WHEN PATRIOTISM IS NOT ENOUGH



-oOo-
A SHORT DETOUR INTO


MEDICINE

&

CHEMISTRY
Despite my mother's unfulfilled wish to become a nurse, she maintained an interest in medicine and was always interested in any radio or television programme that presented important medical or scientific advancements.
When I was older and began to study the sciences, my mother was always interested to listen to me tell her about my studies.  Once I went to college, whenever I came home to visit, she was always eager to hear about what I had learned. I remember that she had a remarkable quick and agile mind despite her lack of formal education. However her interest truly blossomed once I entered medical research when I began working with patients suffering from von Willebrand's Disease and Haemophilia A.
Von Willebrand's disease is a bleeding disorder where patients demonstrate prolonged bleeding and clotting times when tested (what is meant by the clotting time is in actuality, the partial thromboplastin time or aPTT) and is inherited by an autosomal (i.e. not sex-linked) dominant route. Although Haemophilia A is also a bleeding disorder, it is sex-linked and recessive and finds expression in males while females act as carriers. Patients with Haemophilia A demonstrate a normal bleeding time, but demonstrate a prolonged clotting time (i.e. aPTT) when tested in the laboratory.
I recall explaining the characteristics of each condition and noting how quickly she came to grasp the characteristics of each malady. However what really surprised me was her ability to understand how to distinguish von Willebrand's Disease from Haemophilia A in the laboratory setting. I soon realised that she not only appreciated what I was saying, but was able to ask well thought out questions on the subject. I have met medical students who found such the distinction taxing.
Haemophilia is often called the disease of kings because it was carried by many members of Europe's royal family. Queen Victoria of England was a carrier of Haemophilia and passed the disease to many of her descendants.  The abnormality was also present in the Russian Czar's Family and the Spanish Royal Family. Many people say that this played a role in the downfall of the Russian Royal Family during the Russian Revolution.
I remember an occasion in Paris when I accompanied my parents on a visit to the laboratory of Louis Pasteur. While my father spent the whole visit with a glazed look over his eyes, my mother was enthralled by the laboratory and was fascinated to learn how he had confirmed the importance of bacteria in Fermentation and in many illnesses. She was also fascinated to learn that he is considered the father of Stereochemistry, which led to the understanding and significance of the arrangement of atoms about a carbon atom in space.
The importance of this concept is clearly illustrated with the two structural forms of the drug Thalidomide: although both forms are chemically identical, the arrangement of the atoms in space allows one form to be without effect when taken by pregnant women, while the second form is found to induce birth defects in the fetus (foetus). Tragically when the so-called harmless form was given to human pregnant subjects, it was converted into a mixture of both forms and so proved unsafe.
And so it is perhaps not surprising that my mother was a great admirer of those involved in scientific and medical research and their applications. And one of the people that she most admired was Nurse Cavell.
——oooOOOooo——
CLICK HERE to GO to NURSE EDITH CAVELL: WHEN PATRIOTISM IS NOT ENOUGH – PART TWO
——oooOOOooo——
CLICK HERE to return to NURSE EDITH CAVELL: WHEN PATRIOTISM IS NOT ENOUGH – PART ONE
——oooOOOooo——
Click here to go to BOADICEA – THE WARRIOR QUEEN
——oooOOOooo——
Click here to return to CARVE HER NAME WITH PRIDE Home Page
——oooOOOooo——
Click here to return to the TABLE OF CONTENTS
——oooOOOooo——