THE GRANADA THEATRE CIRCUIT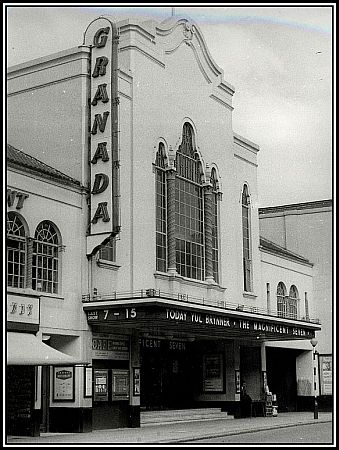 The Granada Theatre Walthamstow
——oooOOOooo——
PART THIRTEEN – THE END OF AN ERA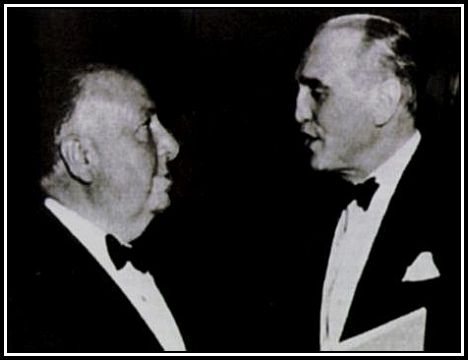 Alfred Hitchcock & Sidney Bernstein
As I have said elsewhere in this Series, 1946 was a record year for cinema attendance.  However public taste including what the public found entertaining was about to change.  The shifting tastes of society  was to have a profound effect on film makers and send shivers throughout the entire film industry and was to reverberate throughout the British Cinema Circuits and Independents alike resulting in a steady decline in admissions.
Sadly, the Granada Theatre Circuit did not escape the decline in ticket sales and this situation also had an effect on the fortunes of the Cafe-cum-Restaurants of the Theatres.  When they first opened, they were, in general, well-received, but by 1949, they were proving less profitable.  Evidently patrons were going elsewhere for their pre-cinema sustenance causing many of the Cafe-Restaurants to close.  By 1954, the Granada Walthamstow Cafe-cum-Restaurant was one of the few that was still open for business.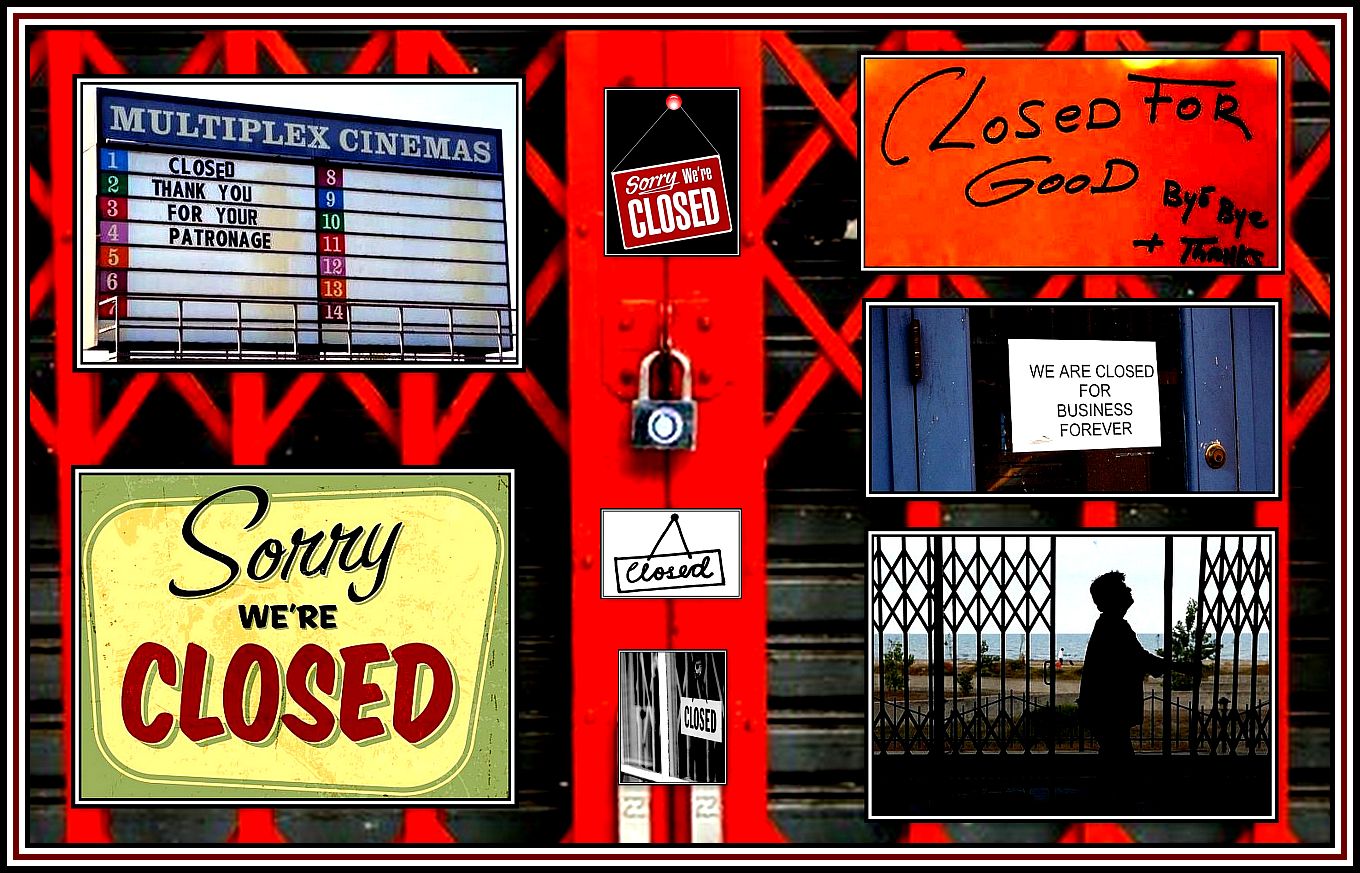 Television was at the root of the decline in cinema attendance.  Hollywood fought back on two major fronts.  Firstly, they began to produce more films in colour and secondly by making films with special effects and then projecting onto large screens.  In this way, Hollywood believed that it could offer something that television could not, as television programming was in black and white and television screens were tiny compared to those of today.  Such a special effect that initially thrilled cinema goers was 3-D.  These films required the viewer to wear special glasses and allowed the screen images to stand out.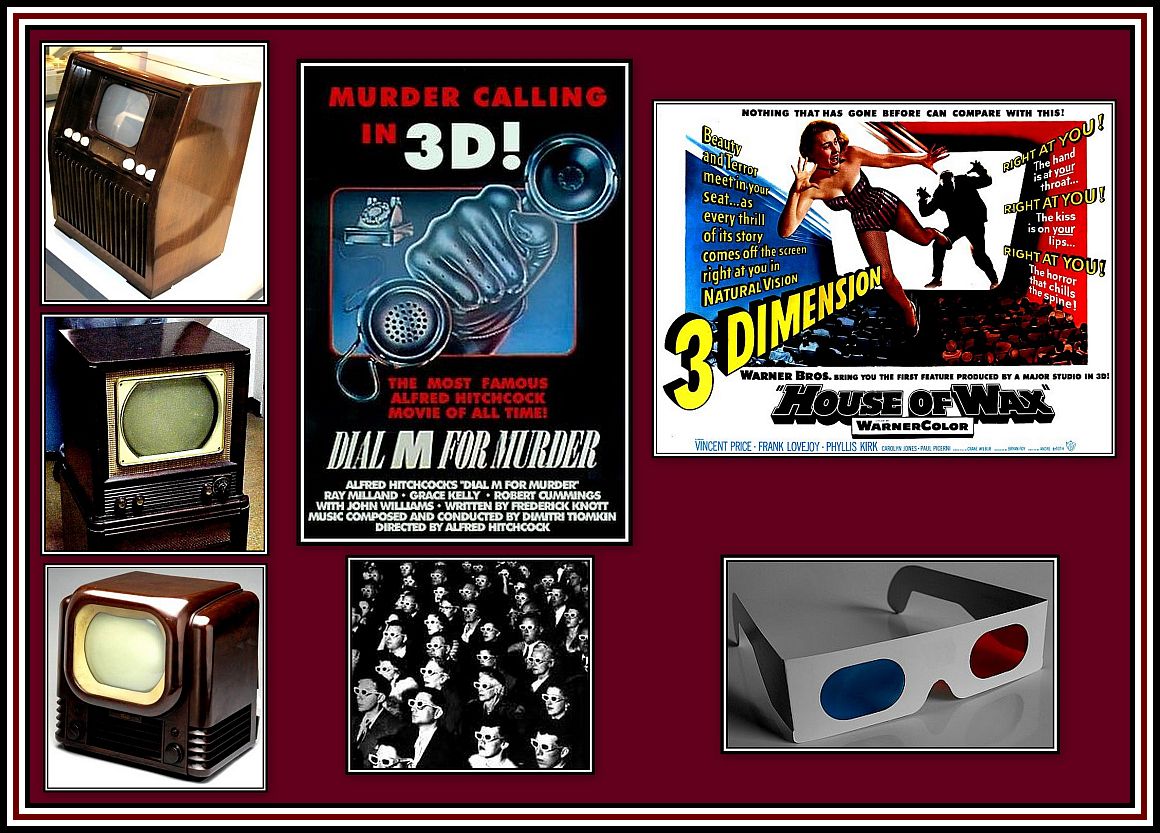 Sidney Bernstein had a great gripe against the Major Cinema Circuits, which came from the lack of availability of quality films (i.e. those that sold tickets and filled seats) to independent operators, which included the Granada Theatre Circuit, in particular areas.  For the most part, the Granada Theatre Walthamstow screened the Gaumont Circuit releases.  The Dominium Cinema being a member of the ABC Circuit showed their releases while the Carlton Cinema, an independent, screened Odeon Circuit releases.  However other theatres were less fortunate and oftentimes were forced to feast on the scraps that were left.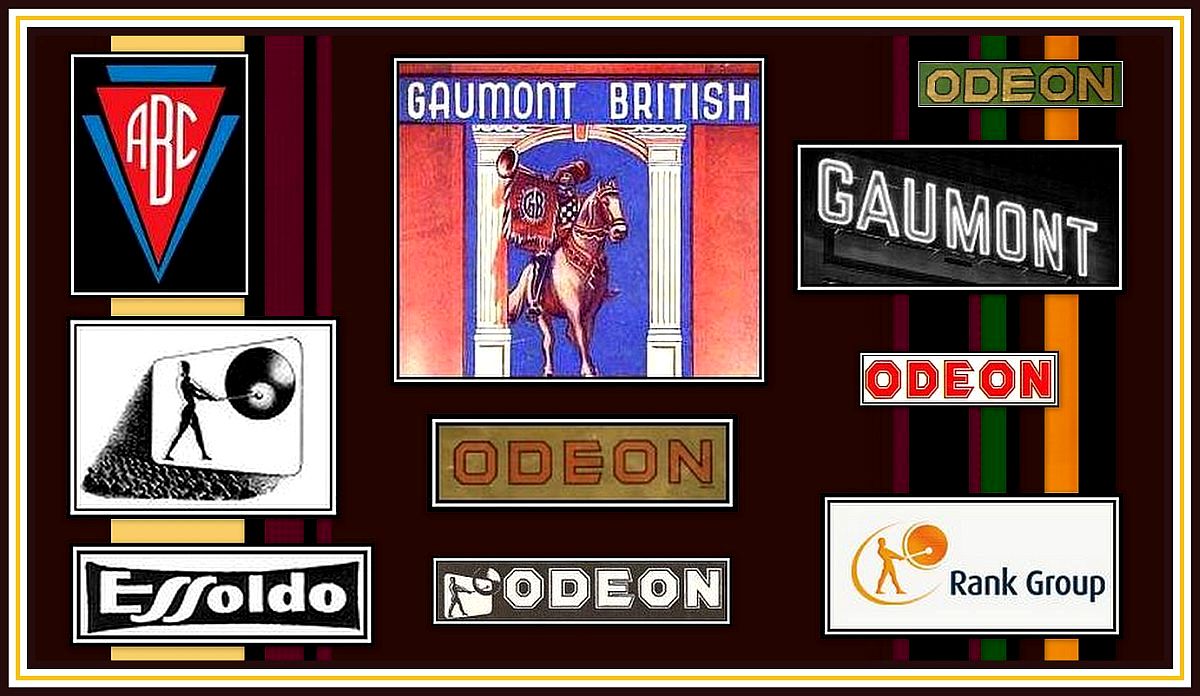 Despite these constant difficulties, Sidney Bernstein was to seize on an opportunity that presented itself and was to reverse Granada's decline in ticket sales …… at least for a while.  Together with the Essoldo Cinema Circuit, Messrs Bernstein & Sheckman took advantage of a disagreement between the Rank Organisation and 20th Century Fox Productions over the screening of their latest releases, which were in CinemaScope and heard in stereophonic sound.  Rank did not want to install the necessary equipment in order to screen these films, which allowed Messrs. Bernstein and Sheckman to step in and profit, albeit only for a while.  Unfortunately this advantage did not last and ticket sales began to decline once more.  Meanwhile, 20th Century Fox and the Rank Organisation resolved their differences.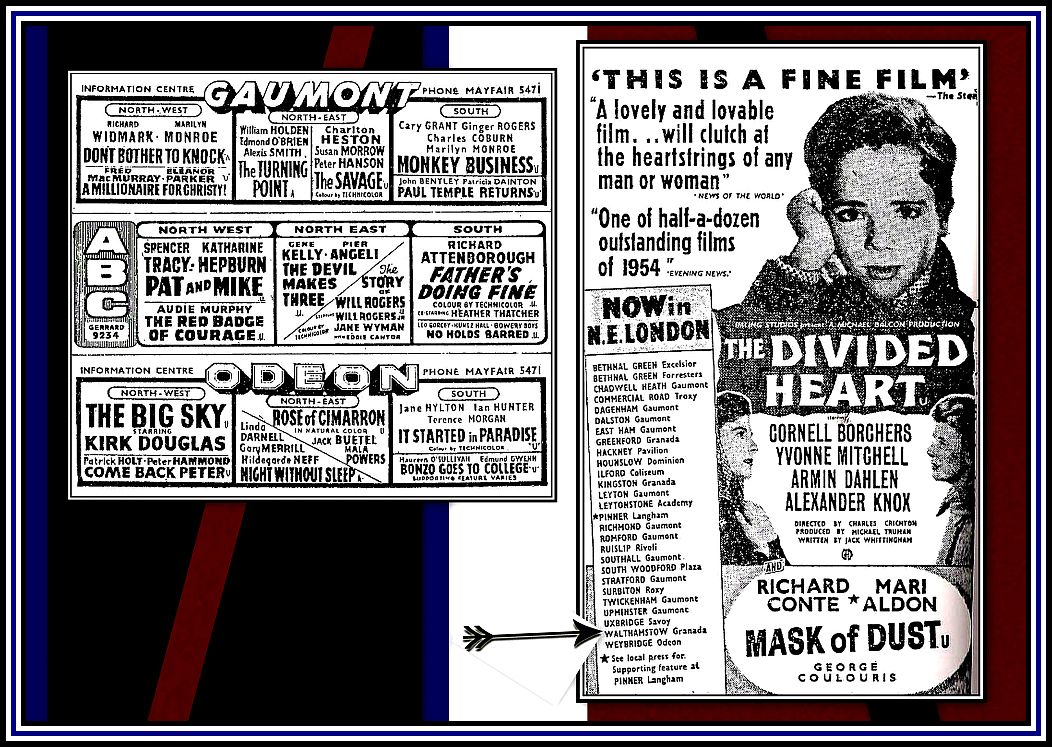 Left: Advertisement showing Weekly Circuit Releases during the 1950s Right: Listing of Gaumont & Granada cinemas screening The Divided Heart including the Granada Walthamstow
Because of failing attendance, Sidney Bernstein and Members of the Board began to look, and look hard, at a the theatres comprising the Circuit and the decision was made to close those that were proving to be the least profitable.  This decision led to the closure of the Century Chaem Village in December 1956 and the Century Slough in January 1957, and subsequent sale of the property on which they stood.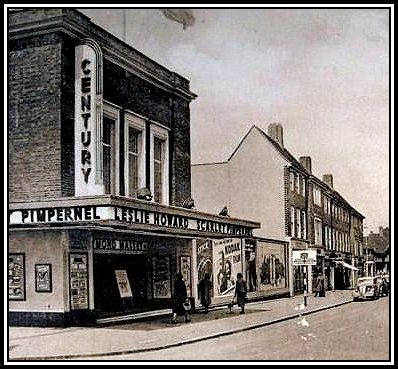 Century Chaem Village   This photograph appears at Cinema Treasures
We had moved to Slough in November 1956 and the Century Theatrewas the first Granada Theatre that I went into.  I found it to be a glorious theatre and was none-too-pleased when it was lost (and a supermarket built on the site).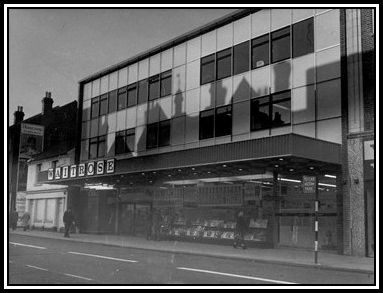 Waitrose Supermarket, Slough High Street – now demolished, but built on the site of the Century Slough
Other theatres of the Circuit were closed for the summer and then never opened again.  Still others cut their hours of operation.  The Century Rugby amongst others began opening for evening performances only.  By 1958 it was evident that even some of the larger theatres were not doing well and in this group was the Adelphi Theatre Slough!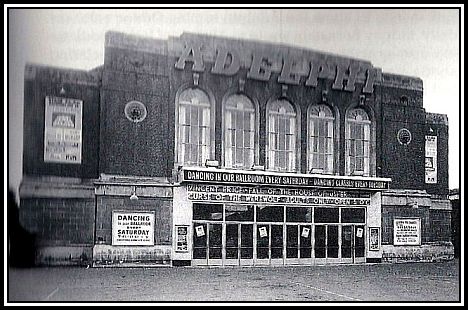 The Adelphi Theatre, as a cinema in 1961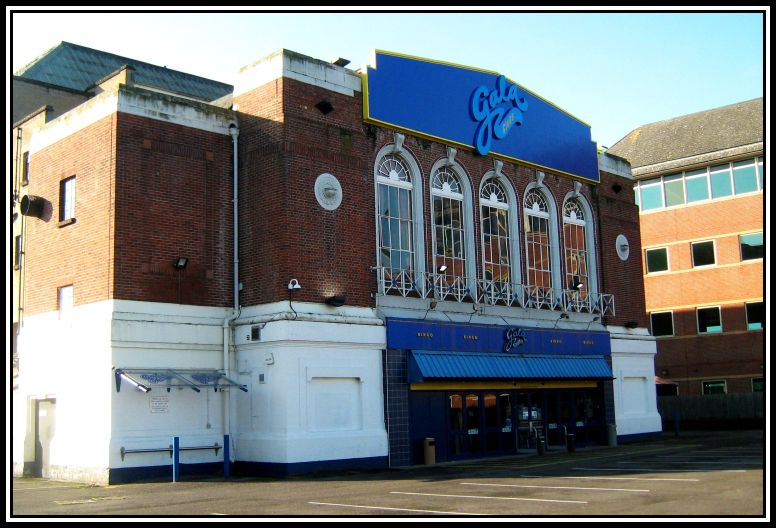 The Adelphi Theatre Slough – now a Gala Bingo Hall
When I read about the possibility of the Adelphi closing in the local newspaper, I was ready to pack up and move back to London!

—ooOoo—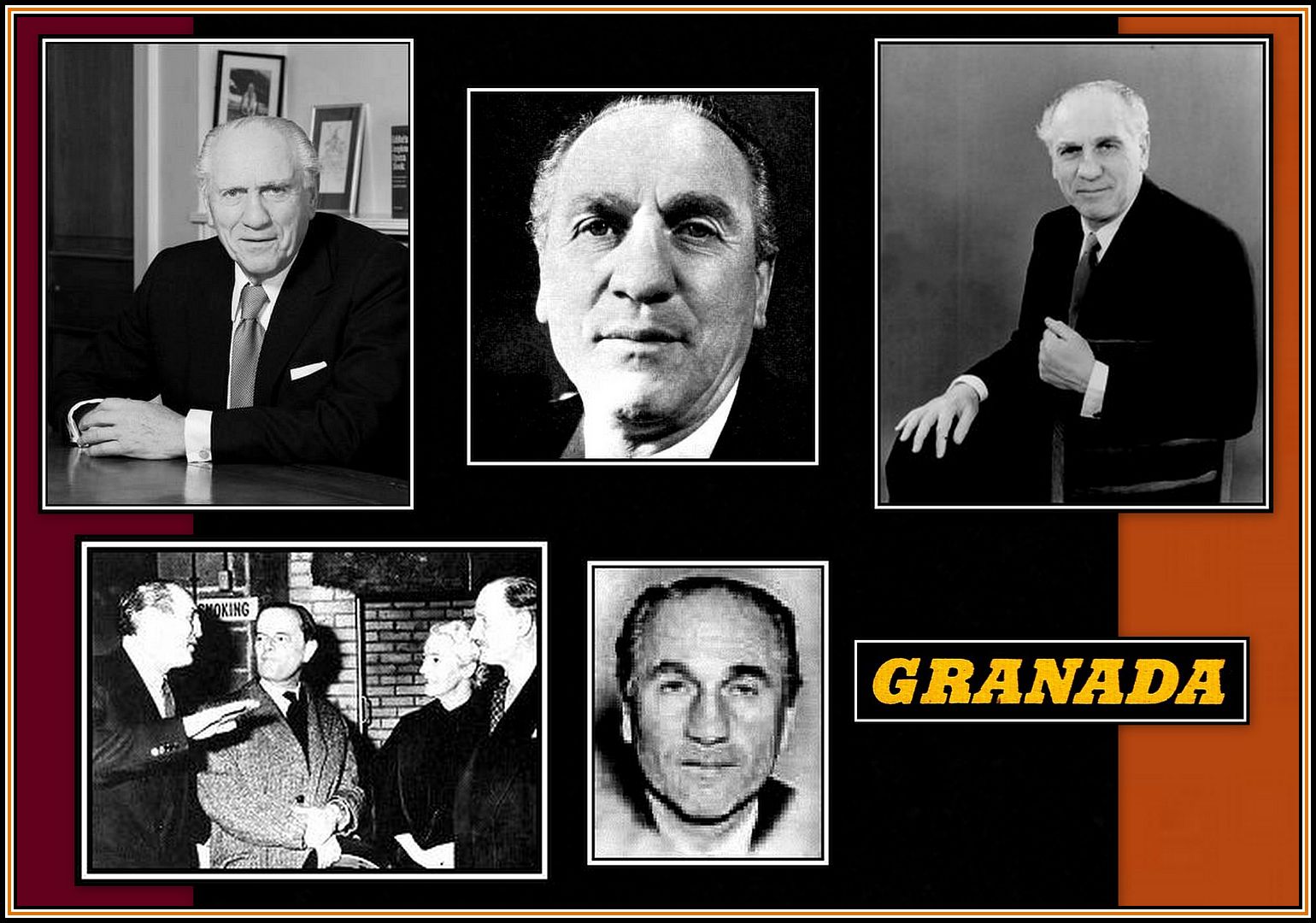 As I have said elsewhere, Sidney Bernstein was a shrewd businessman.  Once he realised that Music Hall was dead, he converted the Empire Theatre Edmonton into a cinema.  It must have been evident to him that television was not a fad and was not going away and that cinema attendance was unlikely to return to the numbers enjoyed in 1946.  He obviously recognised that going to the pictures would soon be a thing of the past and replaced by television as the public's entertainment medium of choice.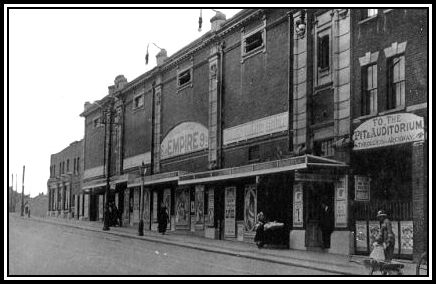 The Empire Music Hall Edmonton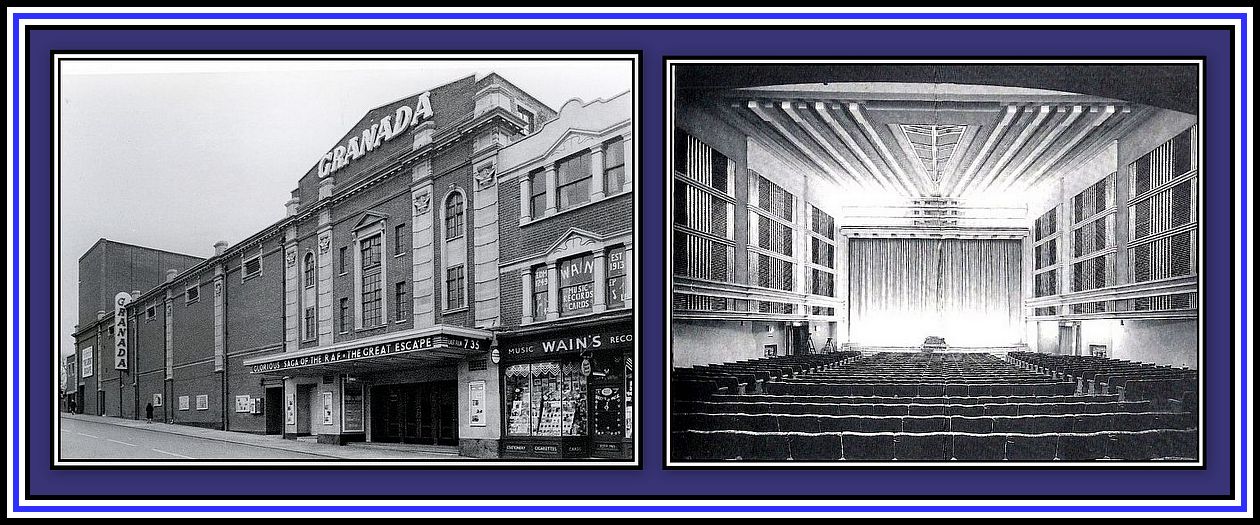 The Erstwhile Empire Edmonton was rebuilt as the Granada Theatre
I have also said elsewhere that Sidney Bernstein was quick to notice an opportunity and as quick to act!  And who could have imagined that it would be the British Government who would provide Mr. Bernstein with an opportunity in the early 1950s that would allow him and his company to get in on the ground floor and become a leader in an industry where he would no longer be at the mercy of others for product.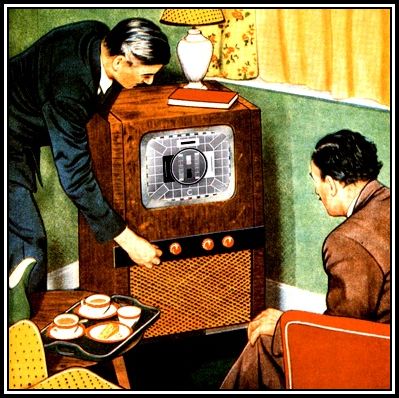 Early Television
Sidney Bernstein together with his brother Cecil had spent their lives trying to build a cinema circuit.   As the circuit grew, they had to constantly battle the big boys of the production and distribution companies to secure sufficient films of quality to screen in their theatres.   The passage of the Television Act of 1954 offered the Bernsteins an opportunity to escape and become leaders in a new and exciting field.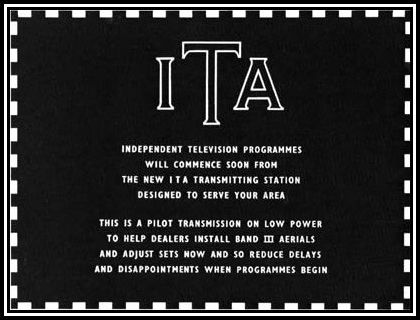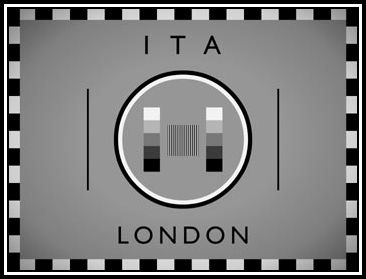 Independent Television Authority (ITA) Test Cards
The Television Act of 1954 permitted the establishment of Commercial Television in Britain and created the Independent Television Authority (ITA).  Until then, radio and television broadcasting in Britain was offered only by the BBC, the British Broadcasting Corporation, which was a semi-autonomous public service broadcaster that operated under a Royal Charter and a licence and agreement from the Home Secretary and functioned as a monopoly.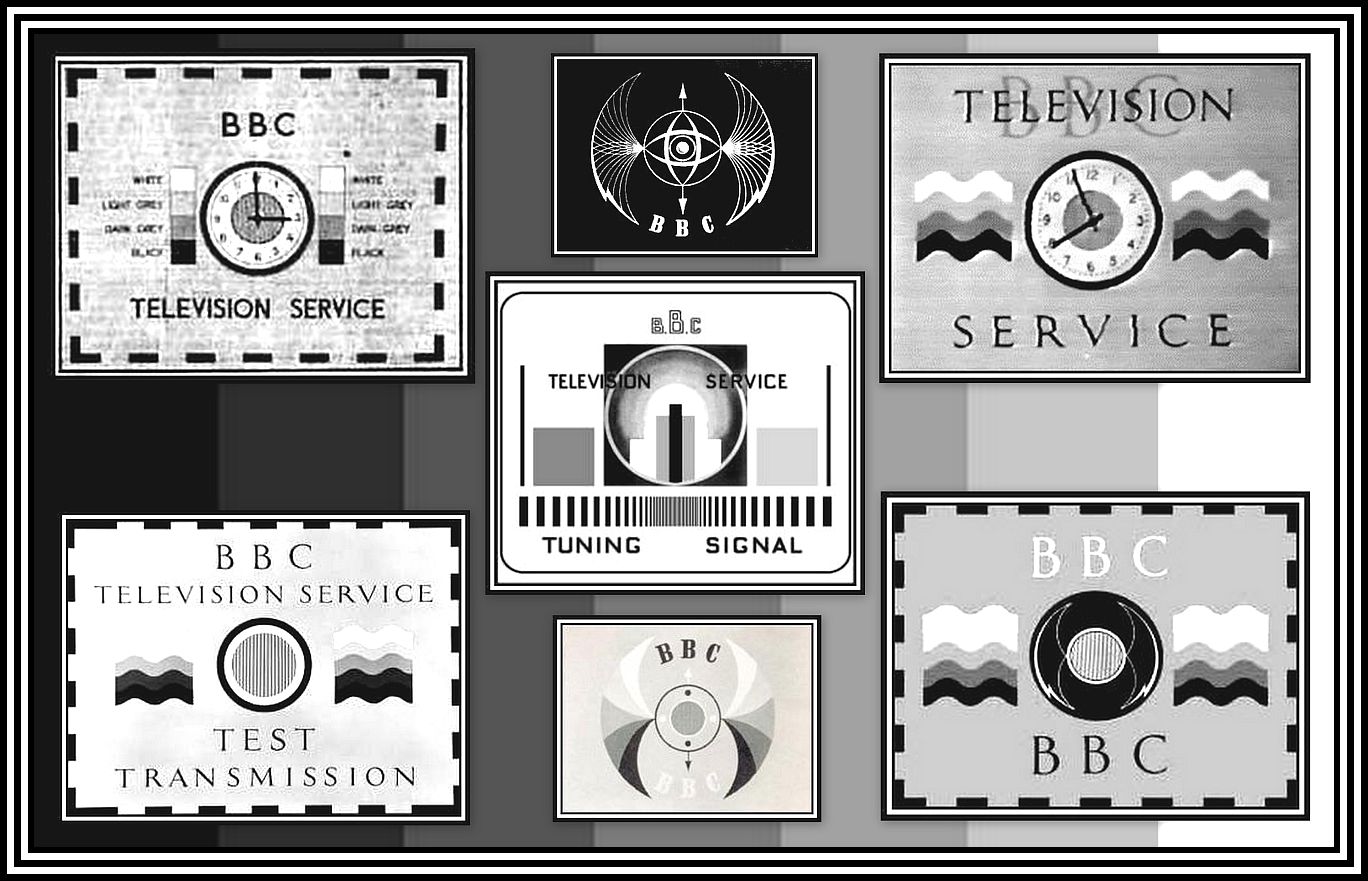 An Assortment of early BBC Test Cards
The necessary funds to produce BBC programming came from the licence fee and from their sales abroad.  In contrast, Commercial Television allowed advertisements to be screened between and during programming and collected revenue for doing so.  This together with revenue from programme sales were used to fund both the company overheads and programming costs.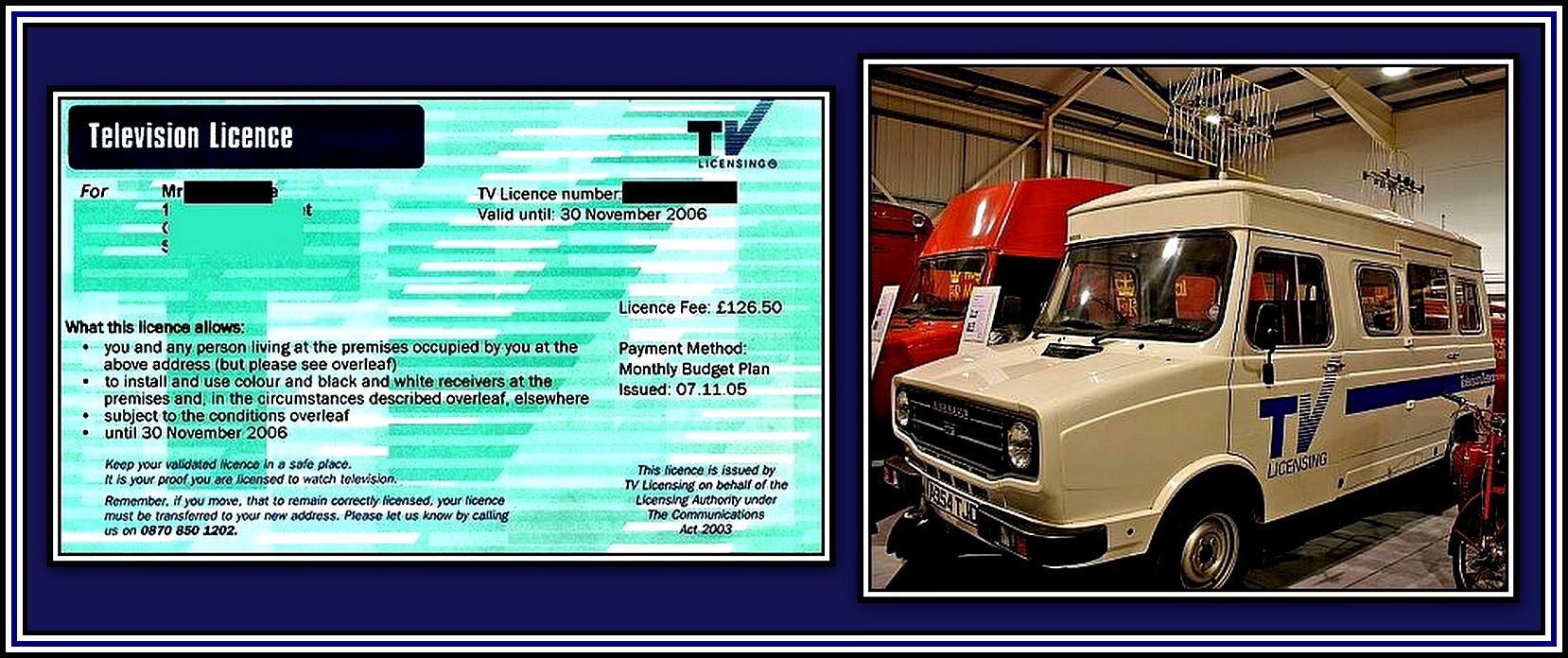 (Left: A British TV Licence; Right: A Leyland Sherpa Television Detector Van (1980s) As of 2014, a British Television Licence costs £145.50 for a colour set and £49.00 for a black and white one In 1953, a black and white Television Licence cost £5 and a Radio Licence, £1 However both television and radio services were markedly limited at this time.
With the setting up of the ITA, Britain was divided into a number of regions for the purpose of receiving bids from those wishing to assume the franchise and thereby provide television programming to a particular area.  Sidney Bernstein place a bid for the right to produce programming for the North of England.  Since the Granada Theatre Circuit was largely a southern-based chain, this may seem an odd choice.  However, Mr. Bernstein did not believe that his bid for the franchise of the North of England would affect the Granada Theatre Circuit.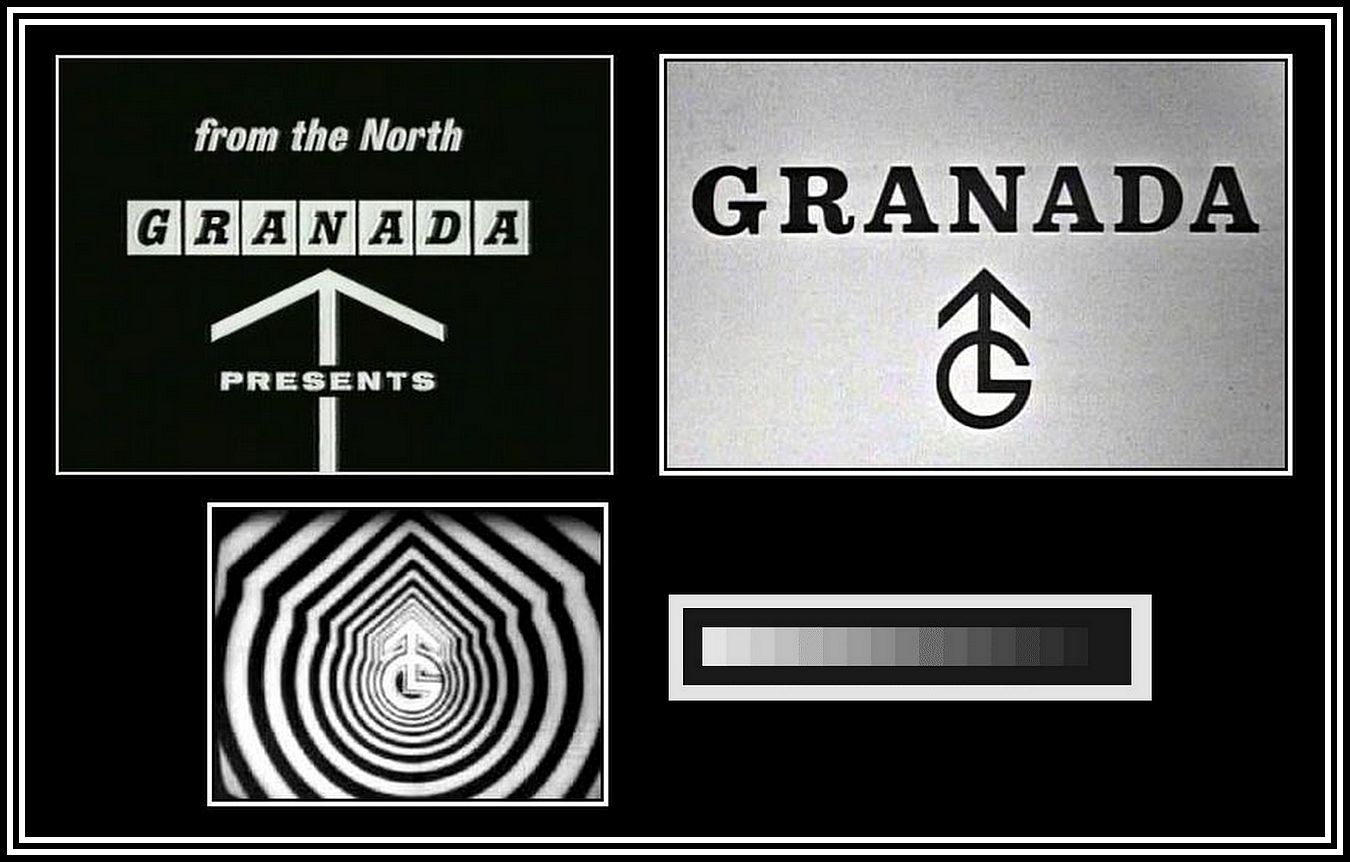 The Granada TV Dipole pointing the way to the North
I think that Mr. Bernstein's own words best describe his reasoning for choosing the North of England for his bid tender:
"The North and London were the two biggest regions.  Granada preferred the North because of its tradition of home-grown culture, and because it offered a chance to start a new creative industry away from the metropolitan atmosphere of London … the North is a closely knit, indigenous, industrial society; a homogeneous cultural group with a good record for music, theatre, literature and newspapers, not found elsewhere in this island, except perhaps in Scotland.  Compare this with London and its suburbs—full of displaced persons. And, of course, if you look at a map of the concentration of population in the North and a rainfall map, you will see that the North is an ideal place for television".
Sidney Bernstein on why he decided to form Granada Television in Manchester in 1954 (Tony Pearson: Museum of Broadcast Communications)
Mr. Bernstein was a very smart and savvy businessman and evidently knew exactly what he was doing!
In 1954, the Independent Television Authority (ITA) awarded Granada Limited the contract for providing television programming to the North of England from Monday to Friday, with Associated British Corporation (ABC) serving the same area on weekends.
ABC-TV Logos
Mr. Bernstein moved to the North and while in charge of Granada Television refused to hire anyone to work at the company who was not prepared to move or travel to Manchester.  This demand caused Jeremy Issacs to refer to him as a genial tyrant.  He set about building television studios in Manchester, which was in contrast to other franchises and the BBC who favoured the conversion of buildings previously used for other purposes (e.g. Hackney Empire by Associated Television; Shepherd's Bush Empire by the BBC etc).
Granada TV Manchester Studios Bottom Left: Sidney Bernstein standing on its roof
Granada Television began broadcasting on 3rd May, 1956.  Sidney Bernstein soon realised that he needed help with the vast amount of work it took to get the television company going and to maintain it at the forefront of broadcasting.  As a result, he asked Cecil Bernstein to move over to the television side of the business. Once this happened, both Sidney and Cecil Bernstein relinquished their direct leadership of the Granada Theatre Circuit and 1961, the Baton of Responsibility of The Circuit passed to Victor Chapman and the Bernstein Brothers were now free to concentrate the majority of their time on their television enterprise.
The Bernsteins discovered that maintaining a television company proved to be far more costly than they had first thought.  Apparently the Granada Theatre Circuit was offered as collateral for capital advanced by Associated Rediffusion at one point.
Associated Rediffusion Logos
The importance of the Circuit was slipping in importance, and in May 1957, Granada Theatres Limited became part – a minor part – of the new Granada Group Limited, which now included a wider range of company interests ……. Granada had undergone diversification!
Diversification included a variety of activities including the opening of sweetshops under the name of Miss Candy either in an adjacent shop to a Granada Theatre or else opening a counter area within its foyer.  Later, even a few began to appear in High Streets.  Miss Candy had been the name given to the women who sold ice cream and soft drinks from trays during the intermissions.  It was hoped that the addition of Miss Candy would supplement the daily takings now that cinema attendance had fallen.  At one time a Miss Candy Sweetshop occupied the adjacent shop to the entrance of the Granada Walthamstow.  This space was later occupied by The Victoria once it took over the Cafe-cum-Restaurant area.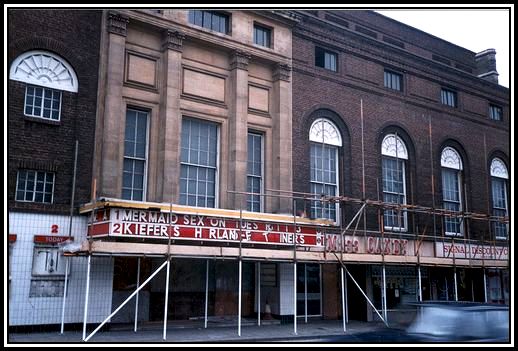 A Miss Candy Sweetship seen adjacent to the Granada Theatre Bedford
A less-than-successful attempt to improve a theatre's daily takings included Self-Portrait Photo Booths.  The Granada Group Limited also opened some 'record shops, called Granadagram and even a few petrol stations, but neither operation did particularly well.
One venture that did well was Granada TV Rentals.  During the 1950s, a television set was not a common feature in the home.  The high cost  of purchasing a set put ownership beyond the reach of most members of society.  However, having a television set in the home came within reach once the renting of a set became available.  The Granada Group Limited opened a series of High Street shops named Red Arrow Rentals where a television set could be rented for a reasonable fee.  These shops later took on the name of Granada TV Rentals and were immensely successful from the 1950s until the 1990s, however as the cost of a television set fell, so did the fortunes of the company.  In the late 1970s, the renting of videocassette recorders (VCR) since their cost was also extremely high at the time.  But as the cost of these devices began to fall, the company became less profitable once more.  Despite various mergers with rival companies, Granada TV Rentals eventually disappeared from the High Street.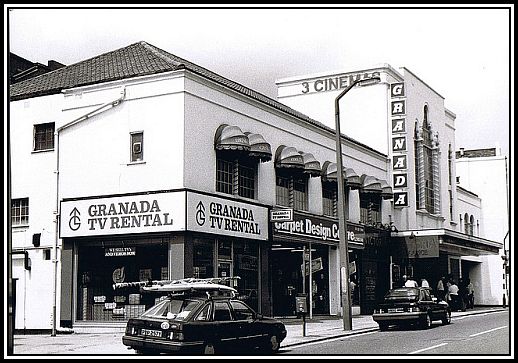 However the Granada Group Limited was more fortunate with other explored avenues.  Theatres enjoyed renewed profitability, albeit to a very limited extent, with the screening of Special Presentations.   These included foreign language films (always a special interest of Sidney Bernstein), revivals of previously successful films, films that the other circuits would hardly touch, which included films on Nudist Culture and films of opera and ballet presentations (generally shown for One Night Only), such as Der Rosenkavalier  and A Evening with the Royal Ballet, which I remember seeing at the Granada Slough with a young lady that I was trying to impress.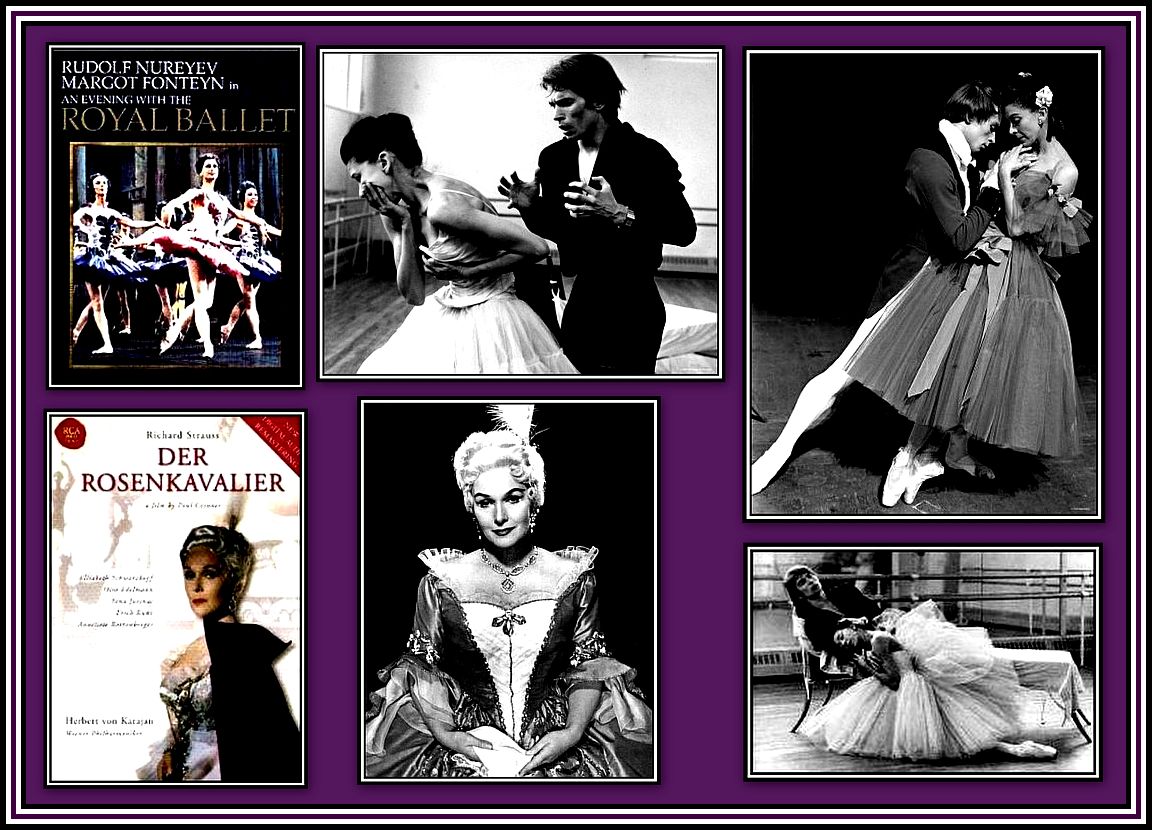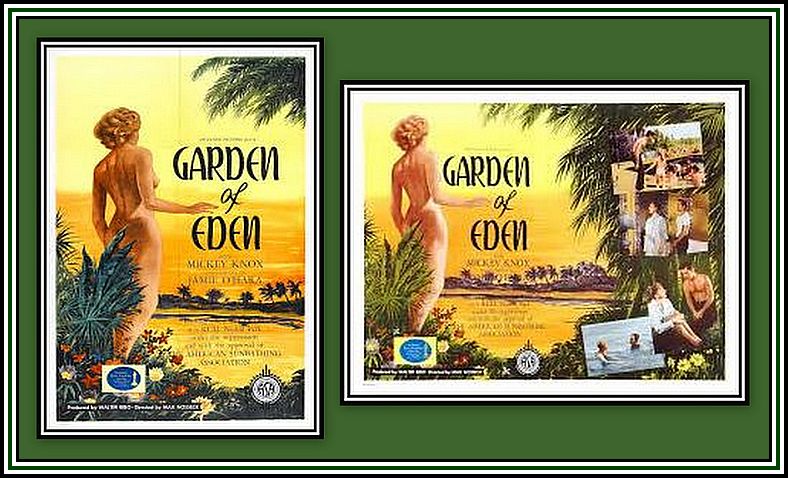 Some theatres had visits from film stars, which caused patrons to come in an increased number.  I remember seeing Bob Hope at the Granada Slough when his film, Paris Holiday, was sneak-previewed one evening in 1957.  Jayne Mansfield appeared on the stage of the Granada Theatre Walthamstow (and Tooting) in September 1957 to publicise her latest film, The Sheriff of Fractured Jaw.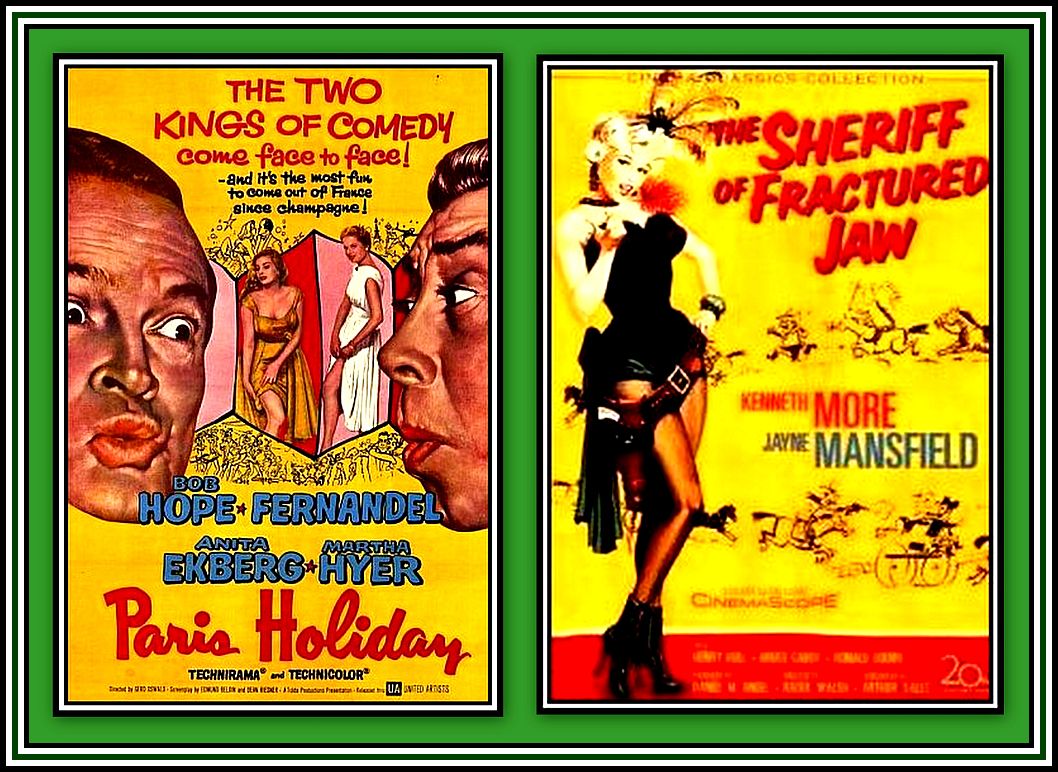 But it was with the presentation of live shows that the Granada Group Limited was to do quite well during the 1950s and 1960s.   Granada had a long history of presenting live shows at its some of its larger theatres.  Such shows included pantomimes and Classical Music Concerts. Eileen Joyce often gave Sunday afternoon piano concerts at the Granada Theatre Maidstone and elsewhere. In addition, Sunday Night Variety Live Concerts were frequently staged at the Granada Tooting and Woolwich.  American singers continued to appear periodically at the larger theatres including those given Johnnie Ray, Pat Boone and Nat King Cole.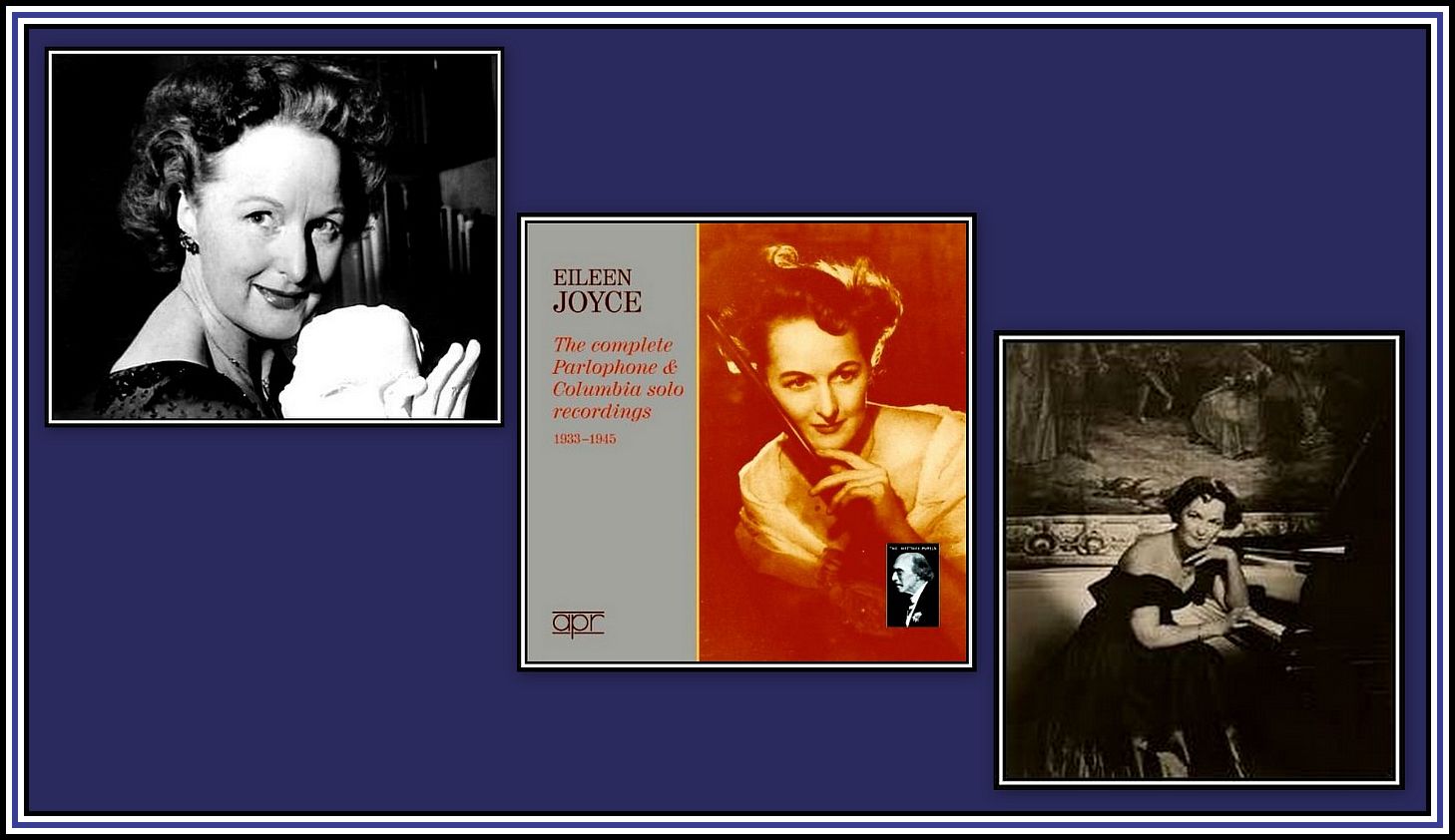 Eileen Joyce (1908-1991)
In 1957, the Entertainments Tax introduced in the U.K. during the First World War was removed from live shows.  This allowed the number of such presentations to increase and the cinema circuits began presenting them more frequently.  Seeing an opportunity, the Granada Group Limited began to make suitable changes to its middle sized theatres in the hope of attracting back patrons through the presentation of such shows.
Once Rock 'n' Roll took hold of society, British kids like those everywhere wanted to see in person, and hear live their favourite singers.  Rock 'n' Roll Stage Showshad done well in the U.S., where Disc Jockeys, such as Alan Freed and other entrepreneurs put together a stable of singers and took them on tour.  Suddenly the Cinema Circuits were competing to put on similar styled shows in the U.K.  These tours  proved to be immensely successful and soon began to include American artists mixed in with a host of British artists.
Alan Freed (1921-1965)
Presenting such Stage Shows at some theatres was not without its problems.  Additional stage space was needed for the presentation of live shows.  As a result, the screen needed to be temporarily removed.  This was problematic at Granada Theatres without a fly tower, such as the Granada Theatres at Walthamstow and Harrow.   At Harrow, the problem was solved by the installation of a Roller High-Definition Screen, which could be rolled up and at Walthamstow, by moving the screen to the back of the stage.  Another necessary change at the Granada Walthamstow was to extend the stage by the installation of an apron over the orchestra pit.  Unfortunately, this meant that the organ could no longer rise up on its lift.
Despite the success of live Rock 'n' Roll Stage Shows, such presentations only filled a theatre for perhaps one or two nights a month.  Films were still being screened on the remaining days and attracting fewer and fewer patrons.  Cinema Circuits were becoming desperate and desperate solutions were sought.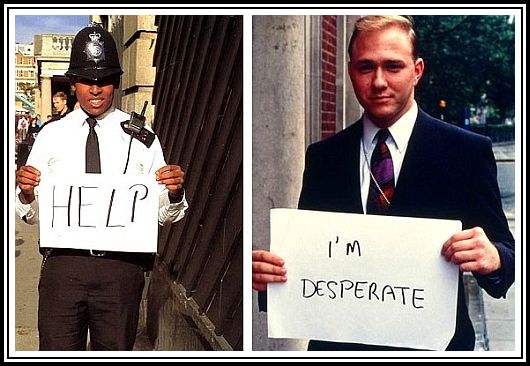 Sports events such as evenings of Professional Wrestling enjoyed some success when presented at Granada Theatres for a while in the 1960s.  Such events were normally presented on evenings where attendance was normally poor.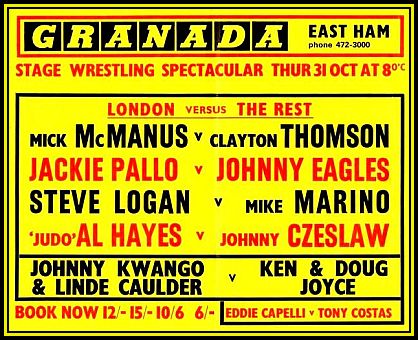 In 1959, The Rank Organisation announced that it was willing to sell half of its cinemas should a good price be had.  Meanwhile, also in 1959, the Granada Theatre Circuit  entered into an agreement with The Rank Organisation whereby one circuit would close a cinema where the circuits were in direct competition for the same Rank released films.  As a result of this agreement, the Granada Hounslow was closed, leaving the Odeon to reap the benefits and, in return, the Odeon Kettering closed, leaving the Granada free to remain open.  However, this solution had limited application.  Meanwhile fewer and fewer tickets were still being sold.
By 1970, the Granada Theatre Circuit consisted of thirty-three theatres from its maximum of fifty-six.  As patronage continued to fall, various plans were put forward in the hope of increasing revenue.  Many of these plans relied on the demolition of a theatre with the possibility of including a smaller cinema in the new construction.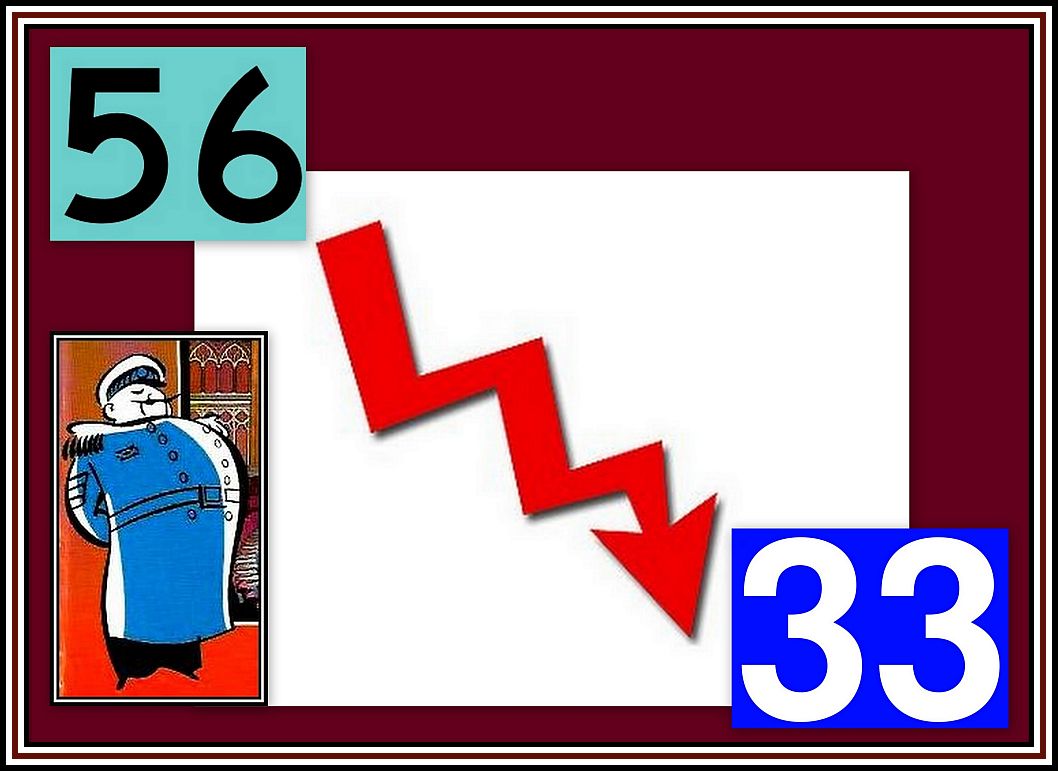 An example of such a plan was one devised for the Adelphi Theatre Slough:  the proposed plan was to demolish the theatre and replace it with an office block containing a small cinema.  This plan did not reach fruition, I am glad to say.  A second plan was put forward, which sort permission to convert the auditorium into a Bingo Hall and the upstairs ballroom into a small cinema.  Slough Town Council  gave permission for this conversion to occur, however although the auditorium was transformed to accommodate Bingo sessions, no cinema ever replaced the ballroom.  Today the Adelphi Theatre lives on as a Gala Bingo Club and the ballroom functions as a Conference Room.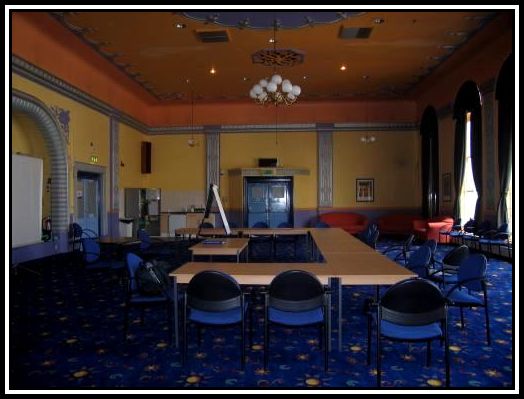 The Adelphi Theatre Ballroom Today, as a Conference Room
Another plan to help attract patrons was to convert the theatres into twin- or triple screens.  Here the management hoped to increase ticket sales by increasing the choice of films available to be seen.   Generally, when a theatre underwent tripling, the circle became one screen and the stalls were divided to form the second and third screens.   A number of larger theatres were tripled in this manner and included Granadas at Slough, Harrow, Kingston, Walthamstow, Welling and Clapham Junction.  This led to various degrees of success.  The Granadas at Tooting and Woolwich were never twinned or tripled.  Once a theatre was tripled, live shows could no longer be presented at the venue.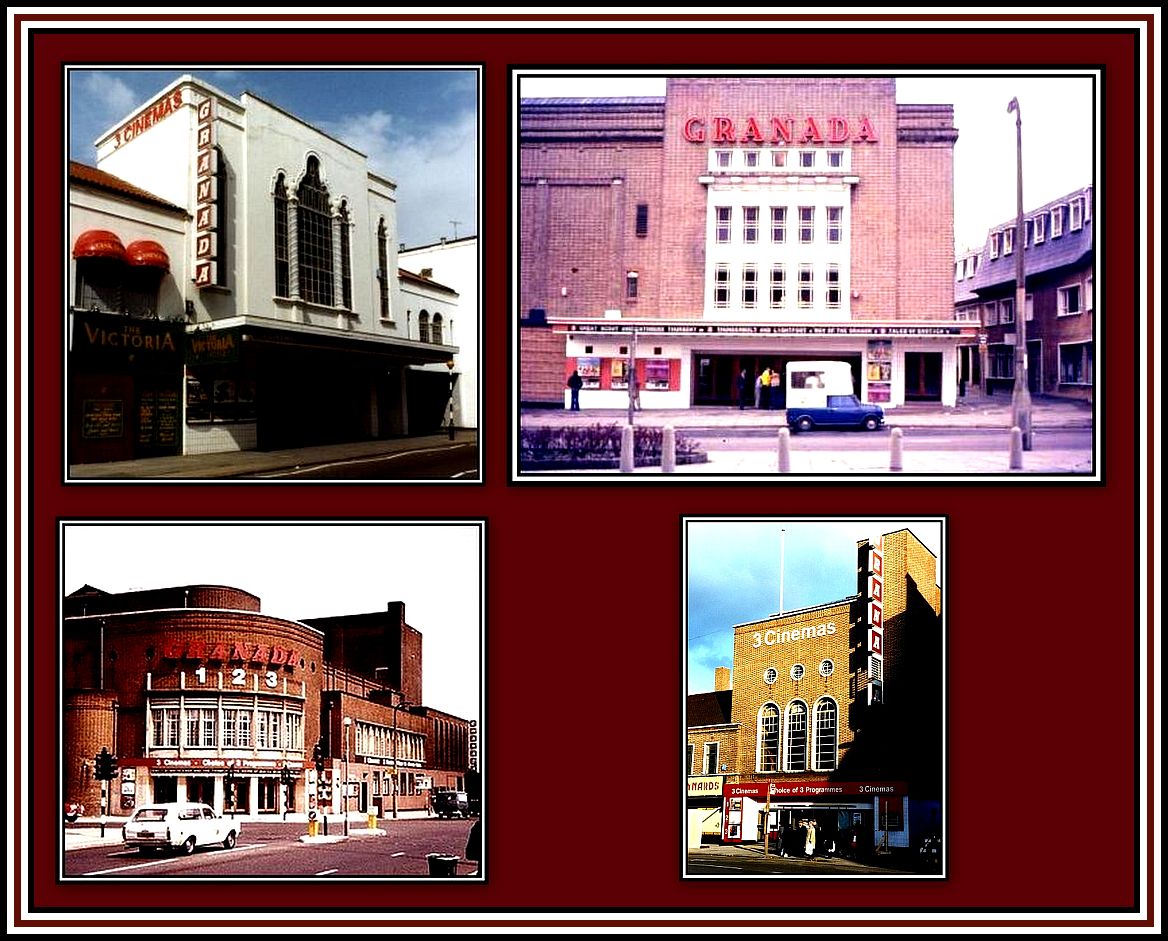 Examples of Triplied Granada Theatres
Top Left: Walthamstow; Top Right: Slough; Bottom Left: Clapham Junction; Bottom Right: Kingston
The Granada Theatre Maidstone was flooded in 1968 and rendered the stalls unusable.   When the theatre reopened only the circle was available for use.  This situation continued until 1971 when it was proposed to convert the stalls for Bingo Sessions and continue using the circle and add an additional screen in the former restaurant area.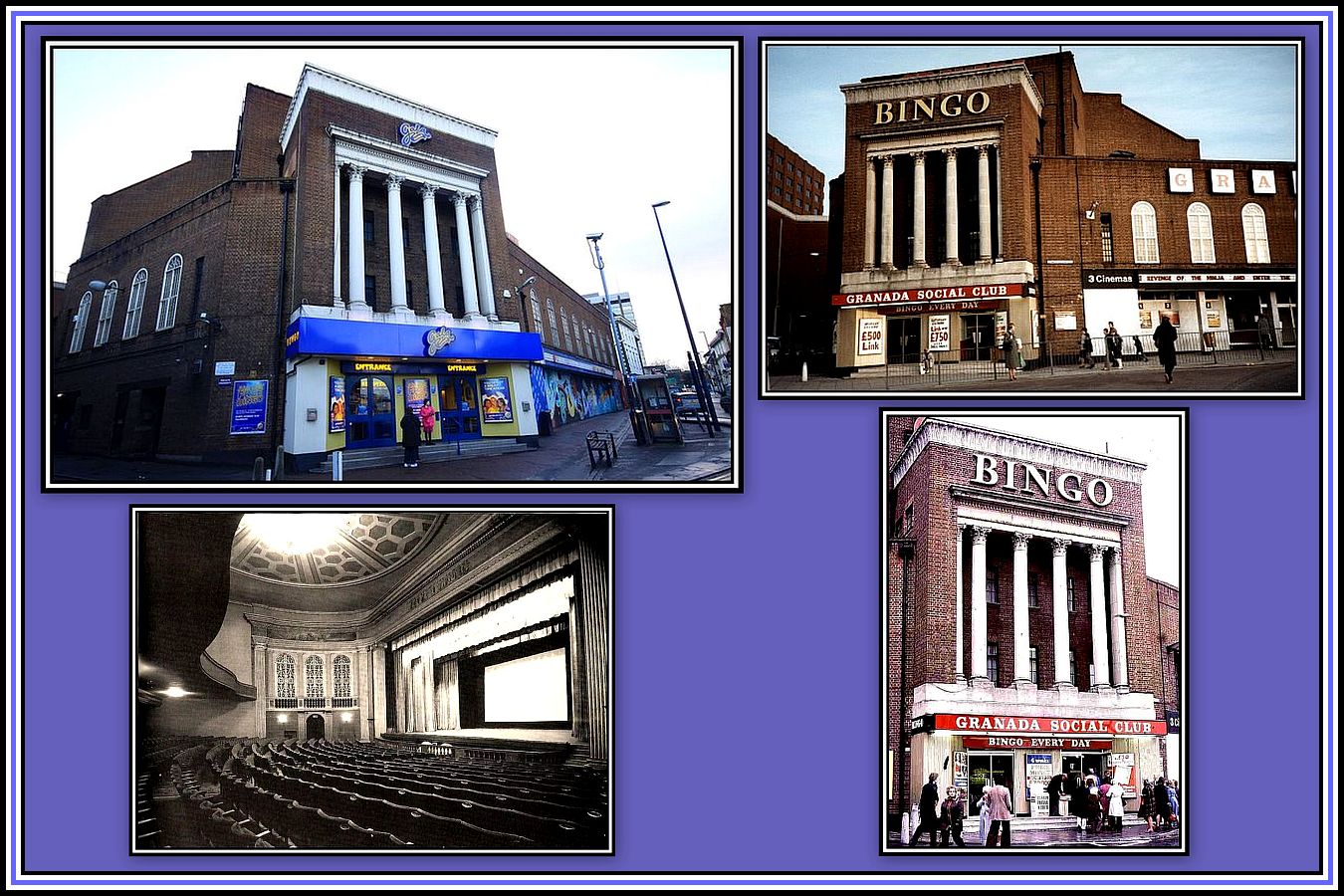 The Granada Theatre Maidstone
In retrospect, it seems that neither twinning nor tripling of theatres resulted in an increase in attendance compared to that previously had at the larger original theatre.
—ooOoo—
Meanwhile, the Circuit continued to suffer hard times and closures of less lucrative theatres continued.  However, it would be a Game of Chance that would extend the usefulness of many of the theatre buildings and provide them a new use of life.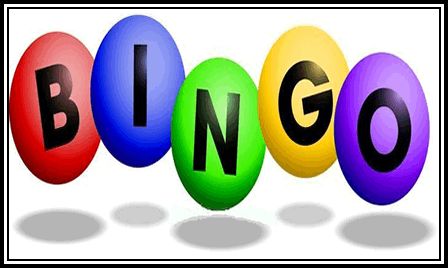 The Betting and Gaming Act of 1960 allowed commercial Bingo Halls to be set up in Britain.  In May 1961, Bingo Sessions began to be offered in a number of former cinema buildings owned by the major cinema circuits, as well as by independents.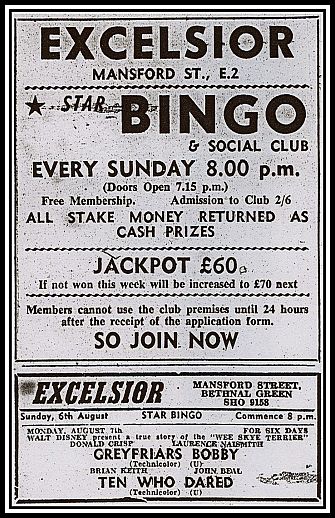 The Excelsior Kinema toyed with Bingo before closing permanently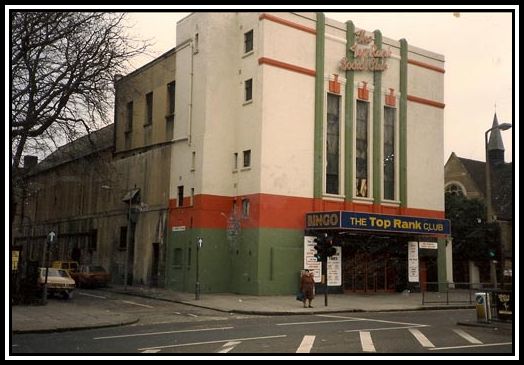 The former Empress/Essoldo Cinema Mare Street, Hackney
became a successful Top Rank Bingo/Social Club, but was later demolished

At first Bingo was presented at cinemas where film patronage was lowest, but as popularity of the game increased, more cinemas were closed and converted into Bingo Halls.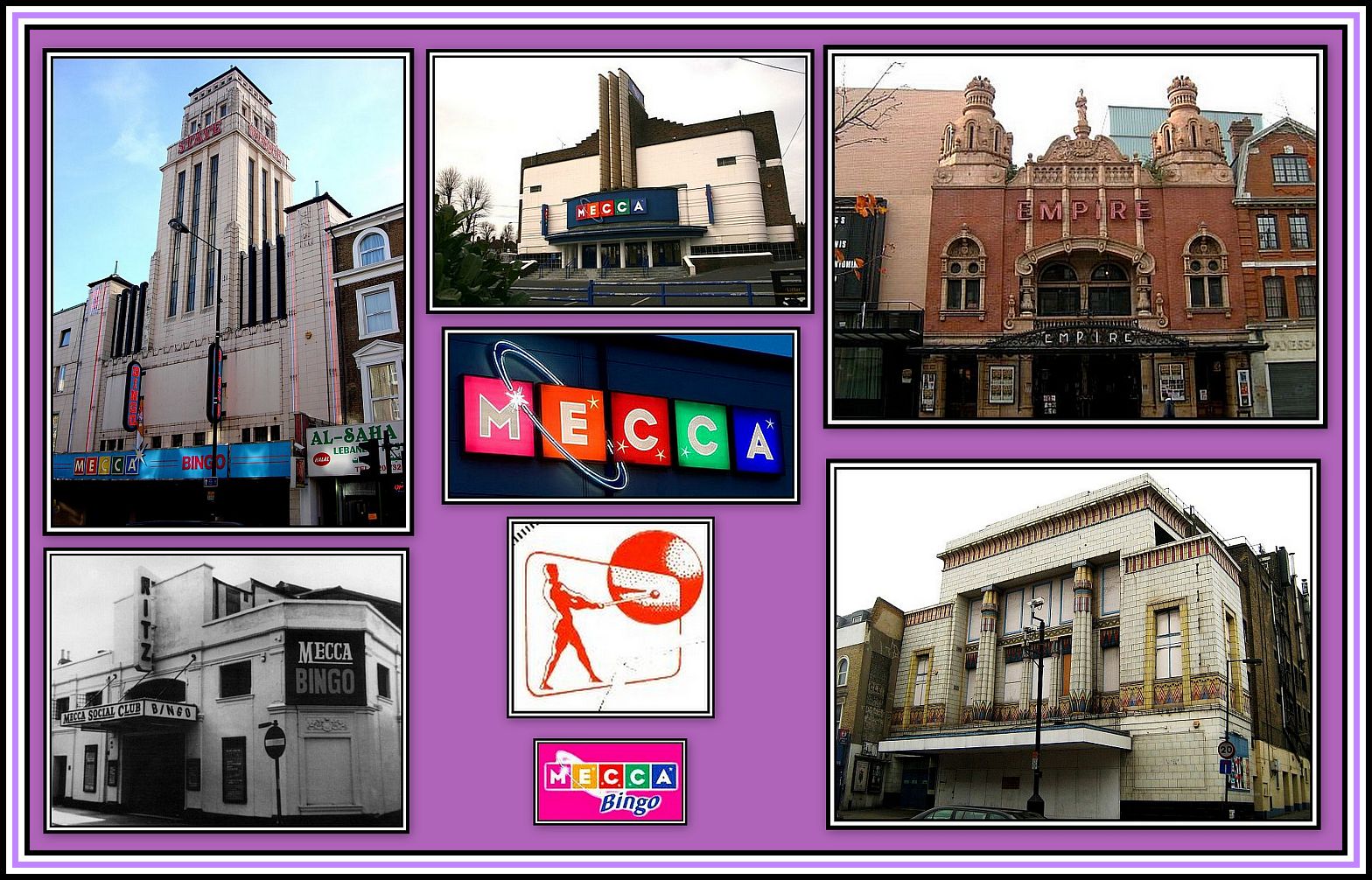 Former MECCA Bingo Bingo/Social Clubs 
Left: Top, Gaumont State Kilburn; Bottom: Ritz Gloucester
Centre: Top, Odeon Kingstanding
Right: Top, Hackney Empire; Bottom: ABC/Carlton Essex Road
The Rank Organisation purchased MECCA Leisure Group PLC in 1990
and merged their own Top Rank Bingo Social Clubs with those of MECCA 
and renamed them MECCA Social Clubs.  Today they are part of The Rank Group.
—ooOoo—
The Granada Theatre Mansfield became the first member of the Granada Theatre Circuit to offer Bingo to its clientele.  At first it was offered only on Wednesdays and Fridays, but after several months, Sundays were added.  The Century Theatre Stratford on West Ham Lane offered Bingo one evening a week in 1962.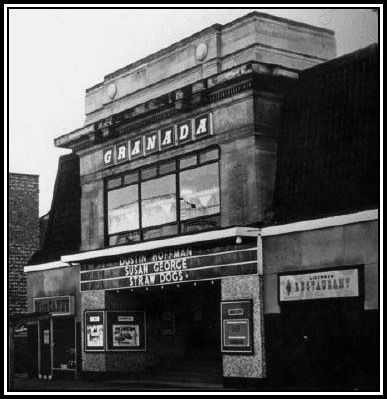 The Granada Theatre Mansfield in 1971
with both a Miss Candy Sweetshop & a Restaurant
Slowly but surely, other Granada Theatres followed suit.  At first Bingo Sessions were offered on several nights a week with many theatres continuing to screen films on the remaining evenings.  Between 1966 and 1967, Bingo became of greater importance to the Granada Theatre Circuit and saw some of the larger theatres close as cinemas and, following a short closure to prepare the building for Bingo, reopen as a Granada Social Club.  Sidney Bernstein insisted that the buildings be known as Social Clubs since he disliked the term Bingo Club.  Eventually even the Granada Theatre Tooting became a Granada Social Club and would sometime later go on to become the most successful club in Britain.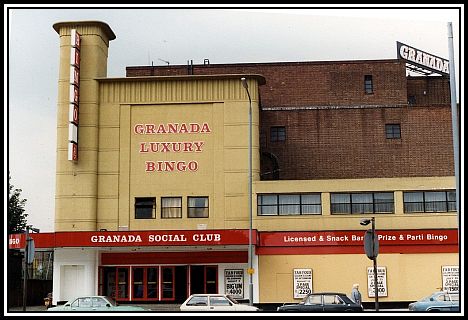 The Granada Theatre East Ham as a Granada Social Club
This photograph was taken by  Dusashenka
With a theatre's transformation into a Granada Social Club, the stall-seating was removed and replaced with tables and more suitable chairs where the punters sat and marked their cards.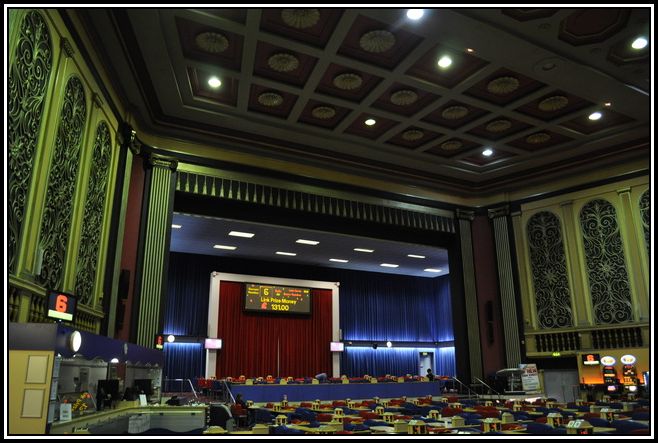 The auditorium of the Gala East Ham (the erstwhile Granada Theatre)
Tables & Chairs may be seen on the former stage
The auditorium rake was also removed as was the screen and most other vestiges of the building's former use.  Oftentimes, tables were placed on the stage to accommodate the increased numbers that came to play.  A licensed bar was often introduced, as well as a small cafe where non-alcoholic beverages and sandwiches could be obtained.  Indeed, everything that a punter could wish for.  In general, the circle was closed to the public since it now had no use.  However, I have read some accounts where theatres walled off the circle from the remainder of the auditorium and used it for other purposes, but this was a rare event.
I have to admit that during the 1960s when Bingo first began to take hold of the country's cinemas, I was horrified.  The early loss of the Odeon Hackney Road to Bingo was a devastating blow to me, as I have described earlier and, as ridiculous as it may sound, caused me to be unable to tolerate the tune, Tea for Two Cha Cha for many years!  However, in retrospect, the very thing that was once blamed for the demise of the cinema, has become the saving grace of the the building.  Today, the former Odeon Hackney Road is still open for business as a Mecca Bingo Club and has functioned as such for longer than it ever did as an Odeon (Rank) Cinema!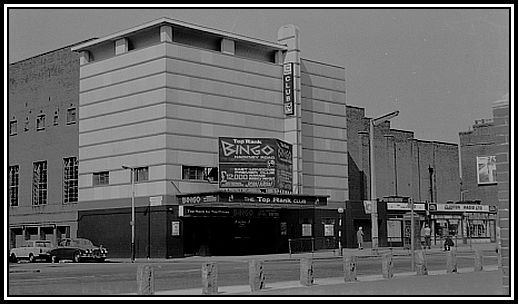 Odeon Hackey Road as a Top Rank Bingo Club
Needless to say, some of the most glorious of the Granada Theatres survived demolition thanks to their earlier conversion into Granada Social Clubs while others including the Granada Theatre Slough sadly did not.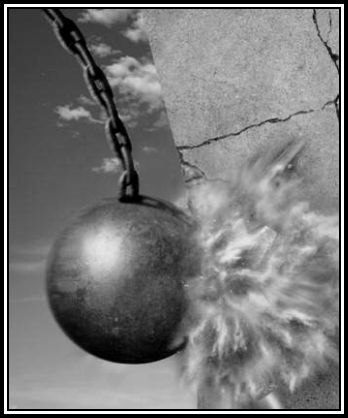 —ooOoo—
By the mid-1970s, most of the single screen theatres that had not been twinned or tripled had now been converted into full-time Granada Social Clubs.  
In January 1989, those theatres still exclusively screening film and not converted to accommodate Bingo Sessions, including the Granadas at Walthamstow and Harrow, were sold along with the Granada Maidstone (which offered both film and Bingo Sessions) to Cannon, which had recently acquired the Classic and ABC Circuits.  Once the sale was completed, the theatres were immediately renamed Cannon.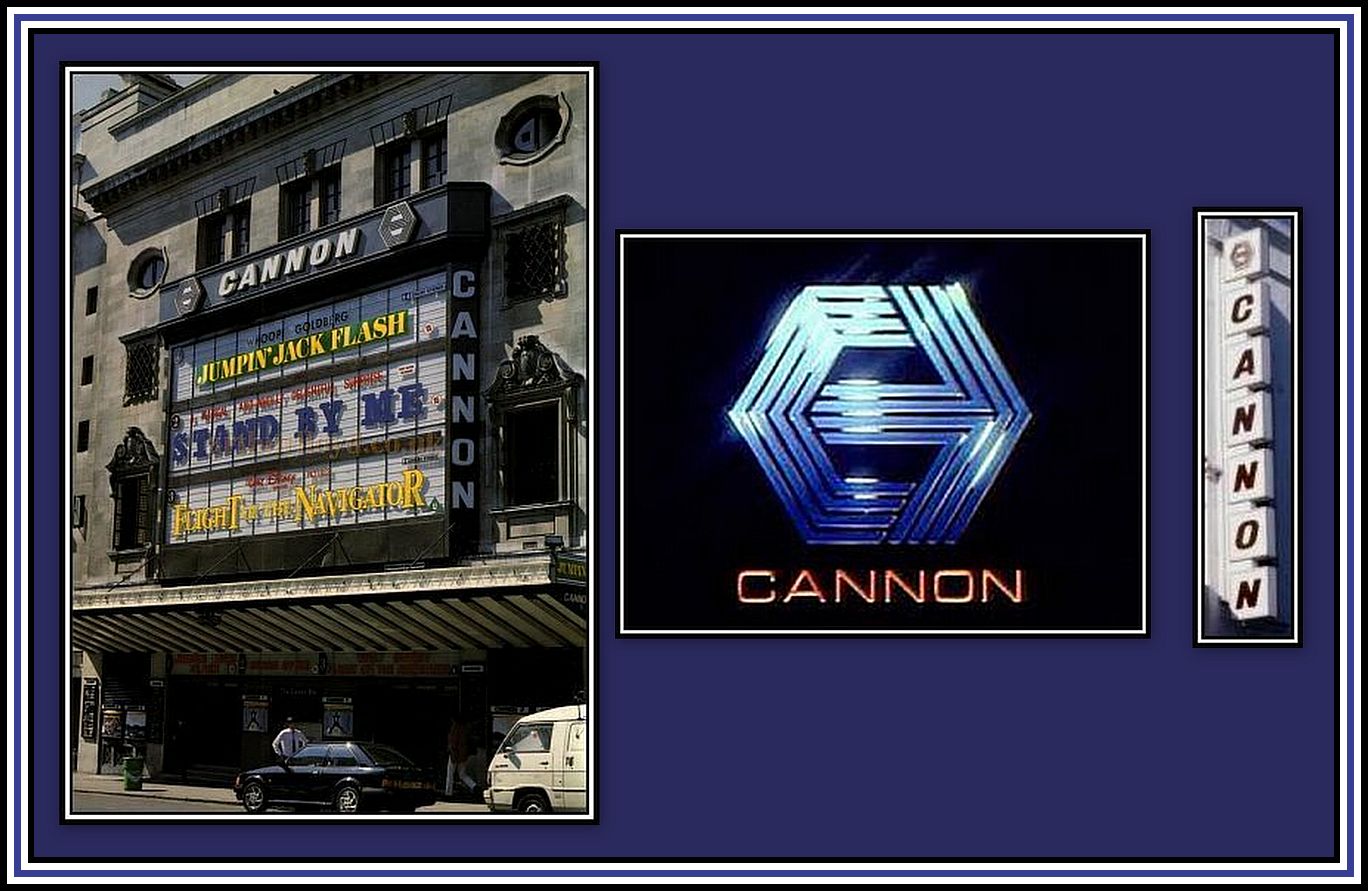 Cannon Cinema Circuit
Left: the former Carlton Cinema Haymarket as a Cannon Cinema
As a result of this sale, after some fifty-nine years, an era came to an end, and The Granada Theatre Circuit was no more.
However, although no longer a name associated with theatres/cinemas, the name, Granada, continued to exist, as Granada TV and Granada Social Clubs.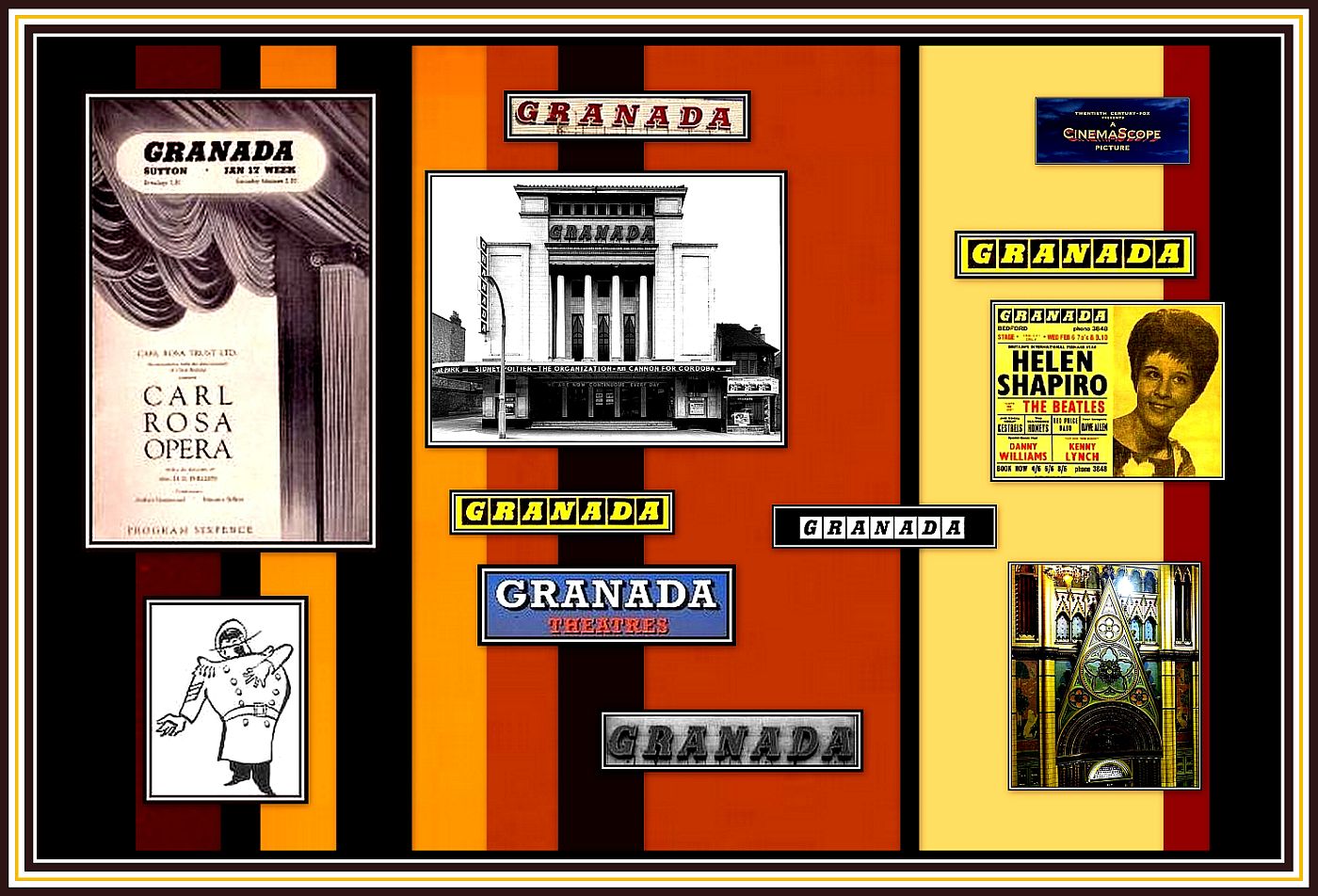 —ooOoo—
During the 1980s, the Granada Group became involved in British Satellite Broadcasting (BSB), a satellite television company.  The company suffered a number of setbacks, but was eventually launched in March 1990, several months after the debut of Sky Television PLC, another satellite television company.  In November 1990, BSB merged with Sky Television PLC to form British Sky Broadcasting (BSkyB).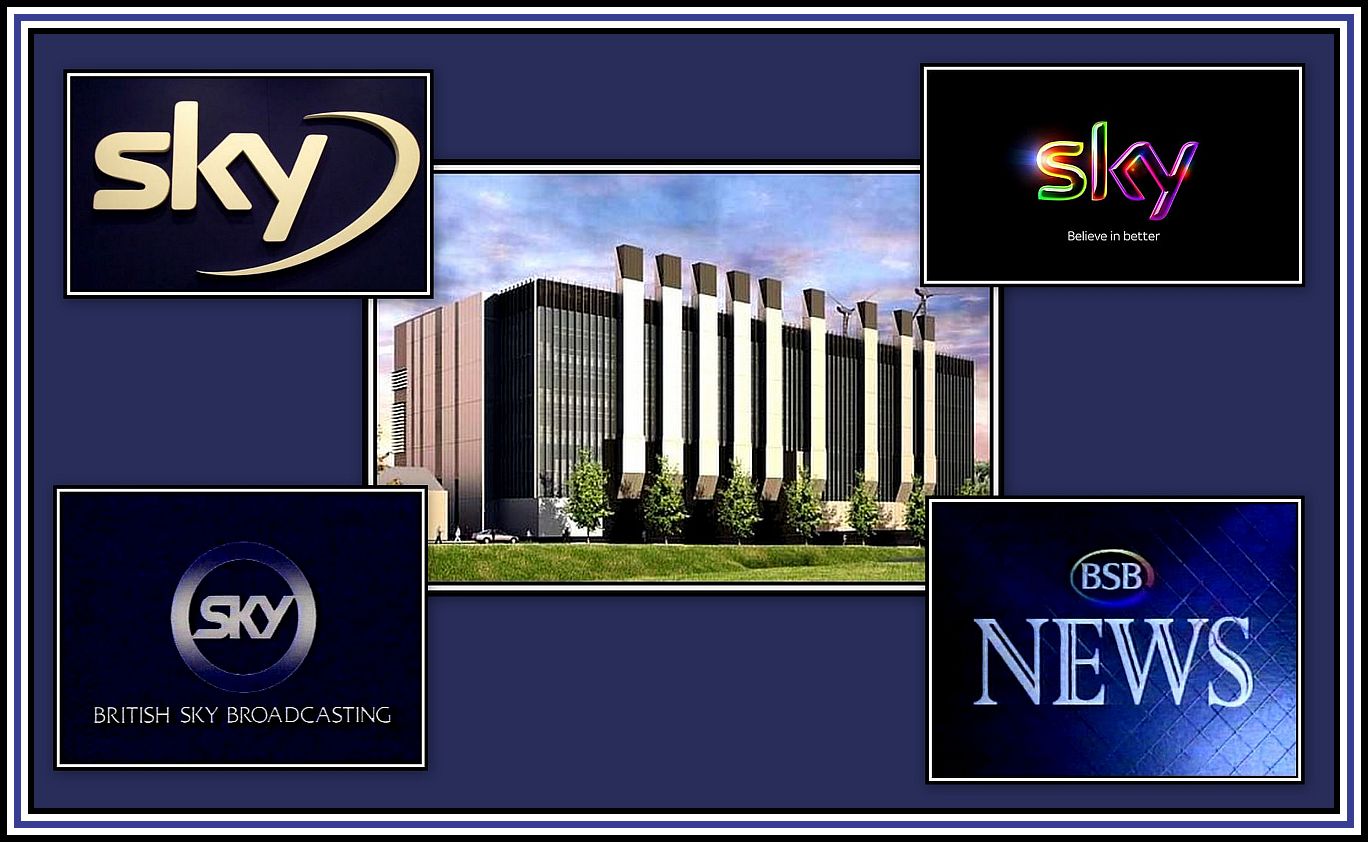 BSkyB Headquarters in Osterley, West London & Logos
According to Mr. Alex Bernstein (1936-2010), the son of Cecil Bernstein and nephew of Sidney Bernstein and one-time Chairman of the Granada Group (1976-2010), during the late 1980s and early 1990s, the Company was in financial difficulties having sunk a great deal of money in BSB and was in need of money.  The Company had been in discussion with Bass regarding the merging of Granada Social Clubs and their Gala Bingo Clubs, but this proposal was discarded.  Bass apparently next made an offer of ₤147 million for the Granada Social Clubs, which the Group accepted.  As a result, all Clubs were renamed Gala Bingo Clubs.
From May 1991, the name Granada was no longer seen on any of the sites that had once been Theatres or Social Clubs.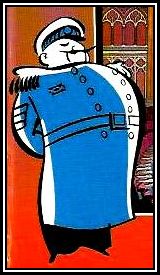 The End of an Era – Gone, but not forgotten
—ooOoo—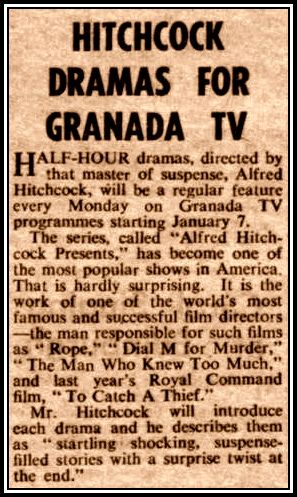 Granada TV under the leadership of Sidney and Cecil Bernstein went from strength to strength and gained a good reputation, as a result of its quality programming.   During this time Granada TV produced a number of current-affairs and documentary programming including The World In Action (1963-1998), What the Papers Say (1956-2008),  and Disappearing World (1969-1993).   Granada TV also produced a number of series including The Adventures of Sherlock Holmes (1984-1994), A Family at War (1970-1972) and Prime Suspect (1991-2006), as well as the mini-series Laurence Olivier Presents (1976-1978), Brideshead Revisited (1981) and The Jewel in the Crown (1991), which received praised from around the world.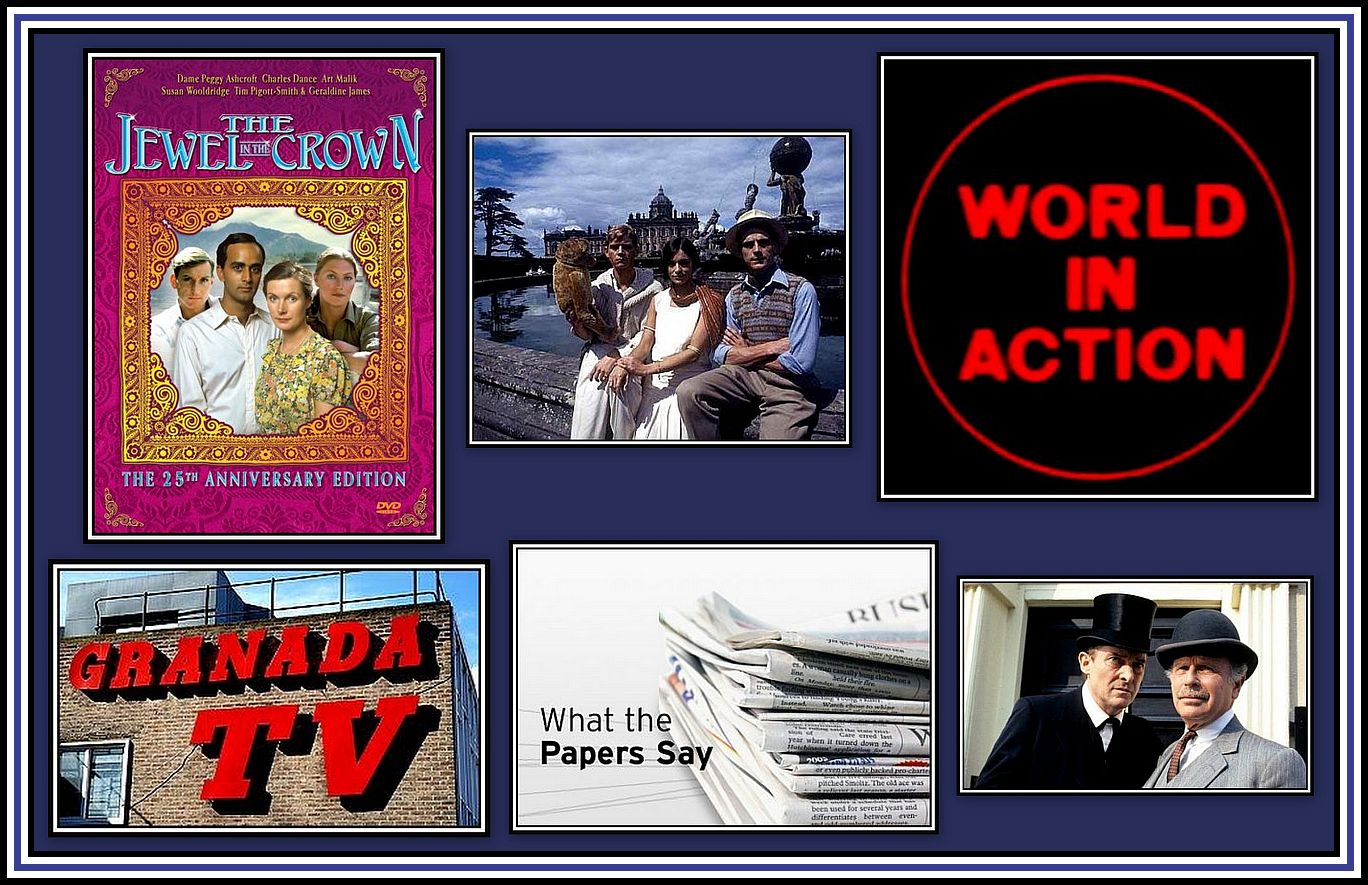 Some of Granada TV's Successes
One of Granada TV's early successes was The Army Game, which was shown between 1957 and 1961 and centred around National Service Conscription.   It featured a number of actors who were to enjoy national recognition for this and other television programmes and in the Carry-On series of films.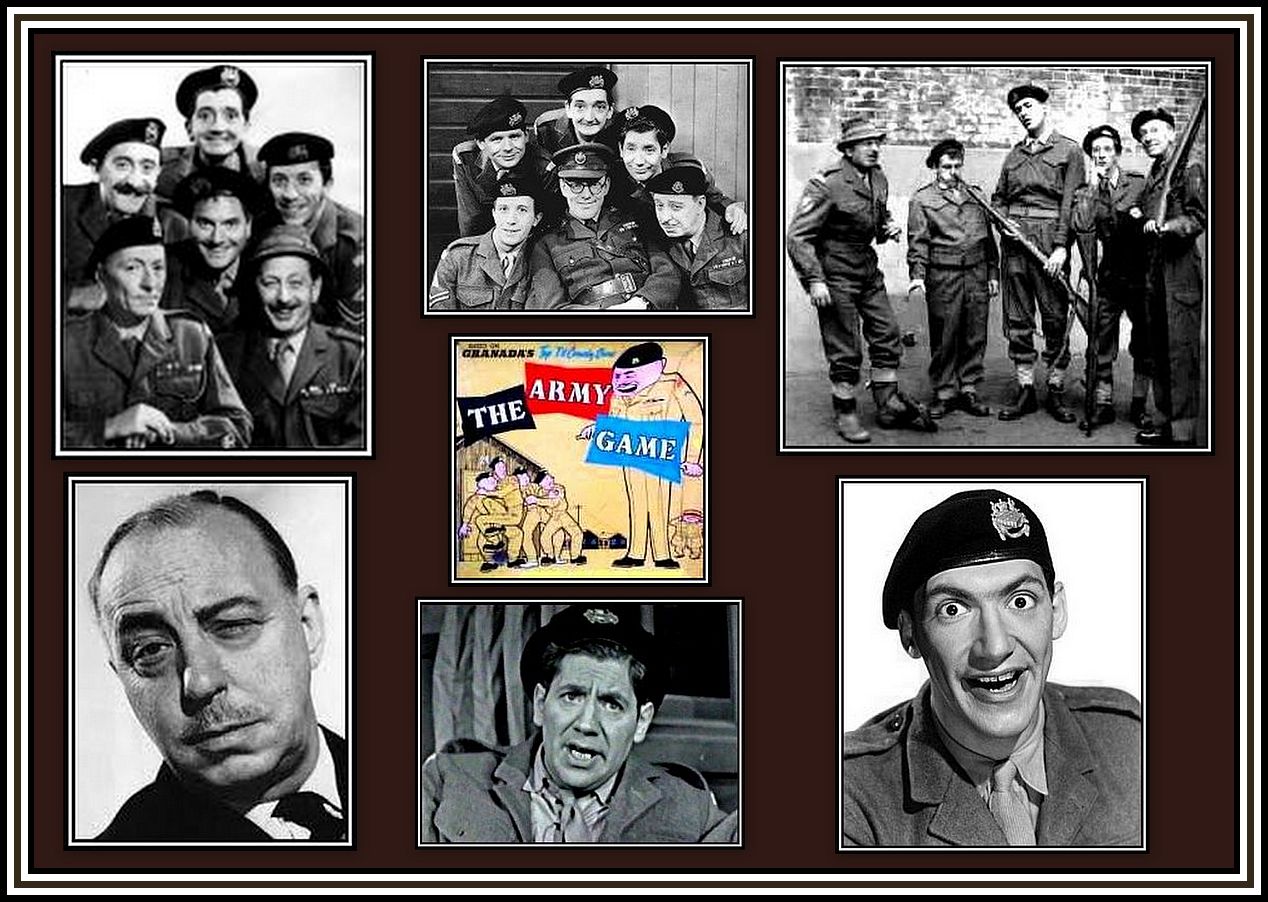 The Army Game
Top Row: several of the cast incarnations
Bottom Row, left to right: Bill Fraser, Alfie Bass & Bernard Bresslaw (I only asked)
However, Granada TV is perhaps best known for a programme, which incidentally Sidney Bernstein is said not to have liked and which is said to have been saved by Cecil Bernstein: Coronation Street, which was first transmitted on 9th October, 1960 and which is still going strong!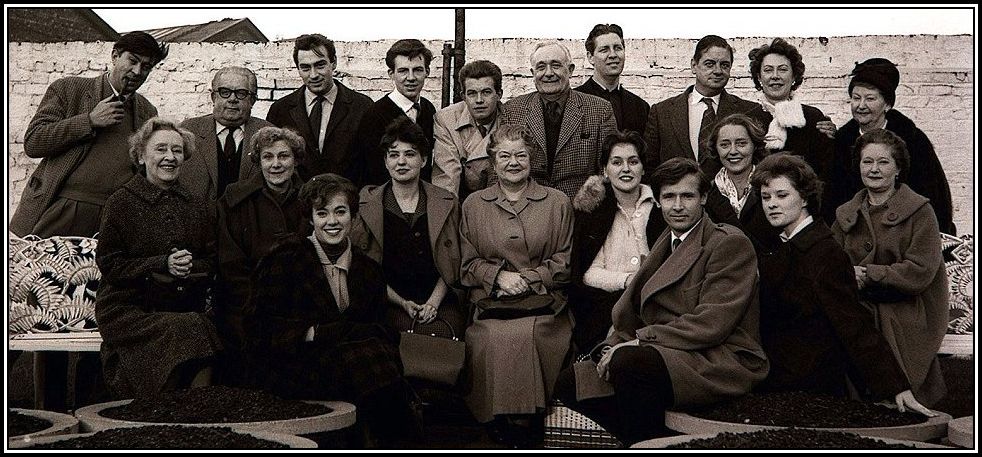 The Original Cast of Coronation Street
In 2010, the story behind Coronation Street was filmed for BBC Four to mark the fifty anniversary of continuous production of the programme on ITV.  The Road to Coronation Street was first shown on 16th September, 2010 and was watched by 852,000 viewers making it the second most watched programme screened by the channel.  It was awarded Best Single Drama at the 2011 British Academy Television Awards. 
Cast of Characters of Coronation Street & The Road to Coronation Street
For anyone who remembers Coronation Street during its early years of production, you will be amazed by the remarkable job that Jesse Wallace (playing Elsie Tanner and Patricia (Pat) Phoenix), Lyndia Baron (Ena Sharples and Violet Carson) & Celia Emrie (Annie Walker and Doris Speed) did in recreating the iconic characters of the programme.  The parts of its creator, Tony Warren, was played by David Dawson and of Sidney Bernstein by Steven Berkoff.
—ooOoo—
In 1965, Mr. Bernstein resigned as chairman of Granada Television and moved over to the business side of his empire retaining his title as chairman of Granada PLC and continued in this capacity until 1979 when he retired from the company.  He was given the honorary title of President of the Granada Group at this time.
Sidney Bernstein became Baron Bernstein of Leigh in 1969 and in 1984 was awarded Fellowship by the British Film Institute for his achievements in film and television.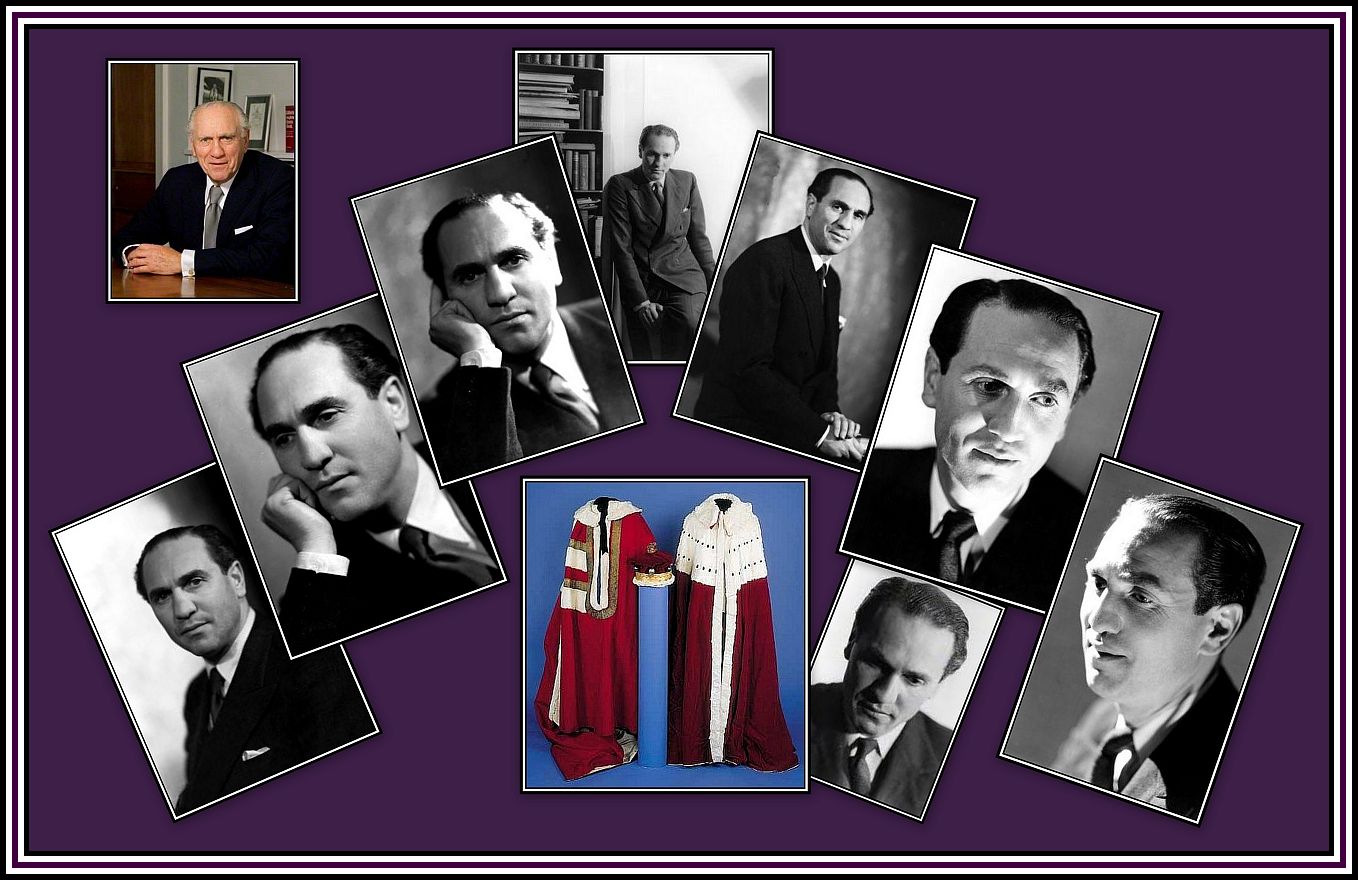 Official Photographs of Sidney Lewis Bernstein, First Baron Bernstein of Leigh
The colour photographs are of (Top) Sidney Bernstein in later life and (Bottom), the official robes & coronet of the Baronetcy
Following his retirement, Sidney Bernstein became chairman of the Royal Exchange Theatre, Manchester.  During his lifetime, he was a keen collector of art and upon his death at the age of 94 on 5th February, 1993 in London, he left much of his collection to the Manchester Art Gallery.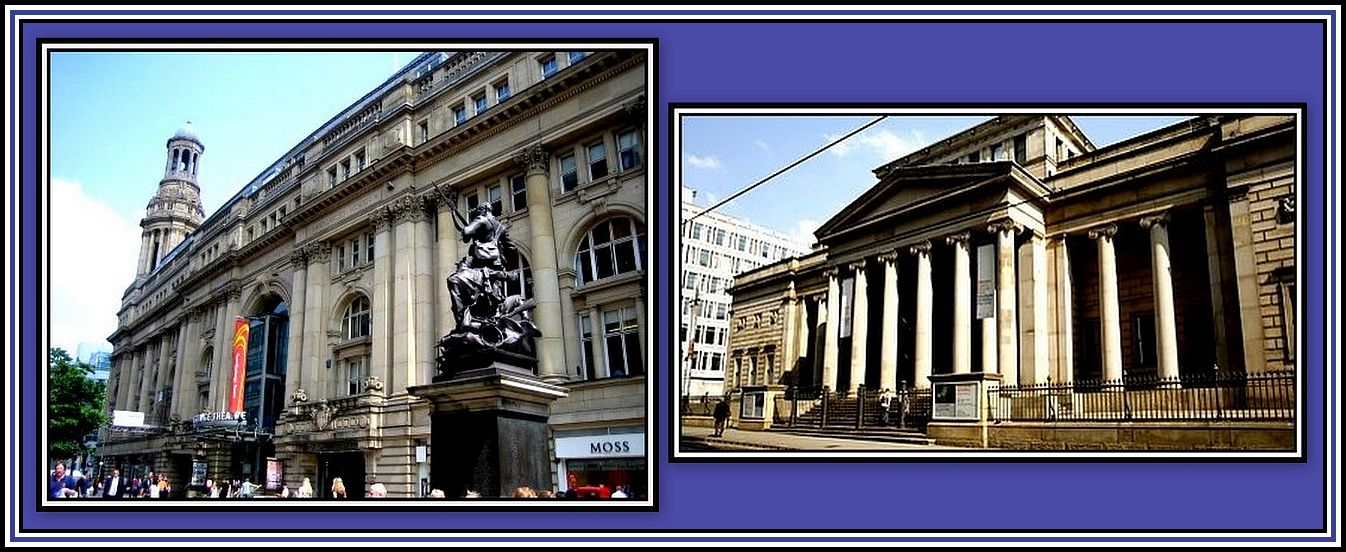 Left: Royal Exchange Theatre; Right: Manchester Art Gallery
As I said earlier:
Mr. Bernstein was a man of vision and someone with much vim and vigour who saw and opportunity and took it!   I am forever grateful to him for his wonderful theatres and for the great television programmes that his company produced during my younger years.
—ooOoo—
FOOTNOTE – GRANADA TV
Over the years, although Granada TV has had its ups and downs, it has survived as a major force in the market while other companies fell by the wayside.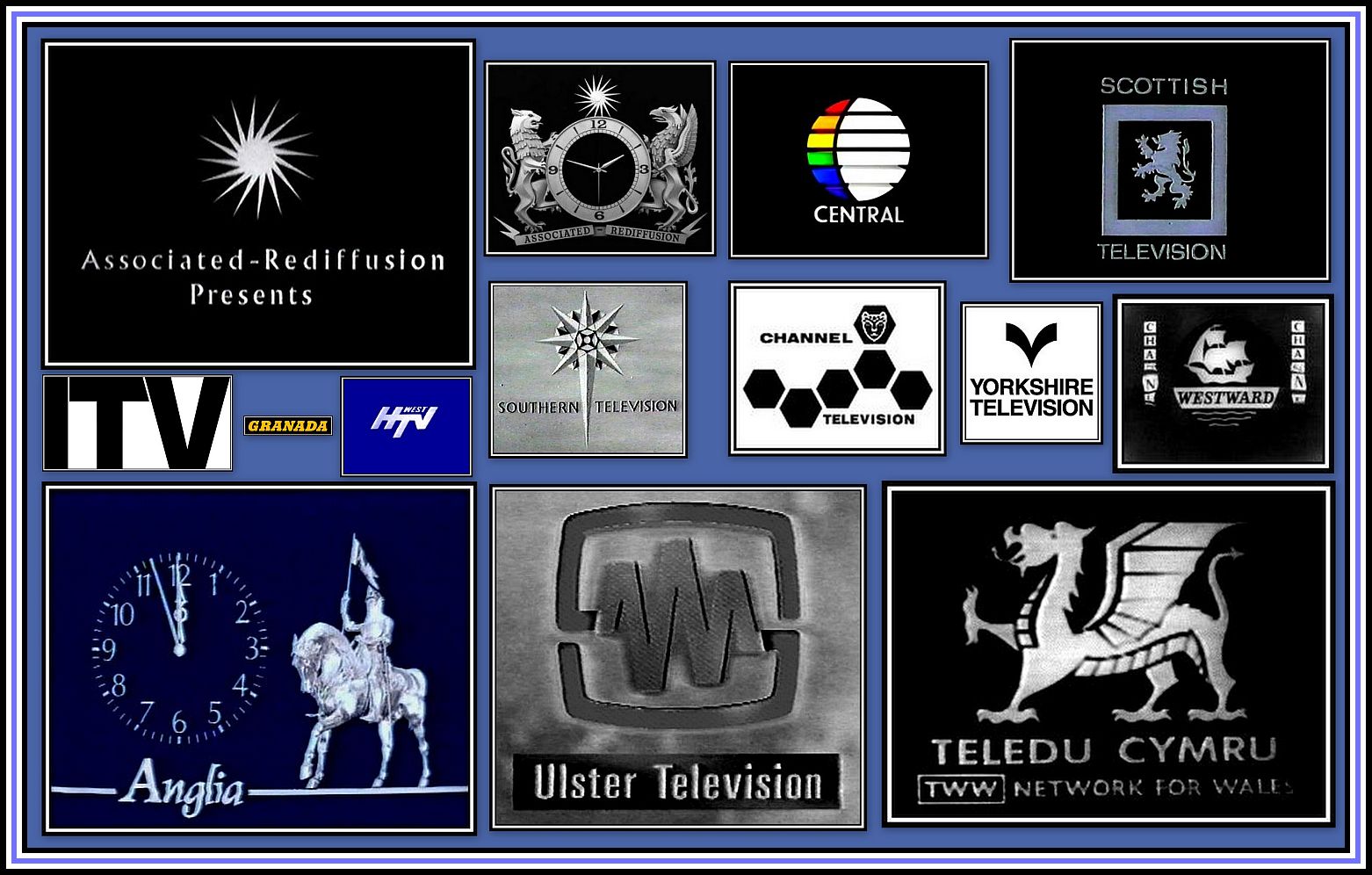 In 1994, Granada TV acquired London Weekend Television and in 1997 Yorkshire-Tyne Tees Television PLC  to become Granada Media Group PLC.  In 2000, Granada purchased United News & Media's television interests, which were Meridian Broadcasting and Anglia Television.  Granada was required to sell Harlech Television to Carlton Communications in order to increase competition.  In addition, in 2001 it also acquired Border Television from Capital Radio PLC.
Although Granada TV has done well in its market, it was less lucky when it ventured into Digital Television.  A consortium consisting of Granada, Carlton Communications and British Sky Broadcasting (BSkyB) bid for the UK Digital Terrestrial Television licence to become Britain's first digital terrestrial broadcaster.  Granada and Carlton Communications were awarded the licence, and formed ONdigital, which went on the air in 1998.  BSkyB was excluded from the consortium by the Independent Television Commision (ITC) in order to foster competition and so came into direct competition with ONdigital.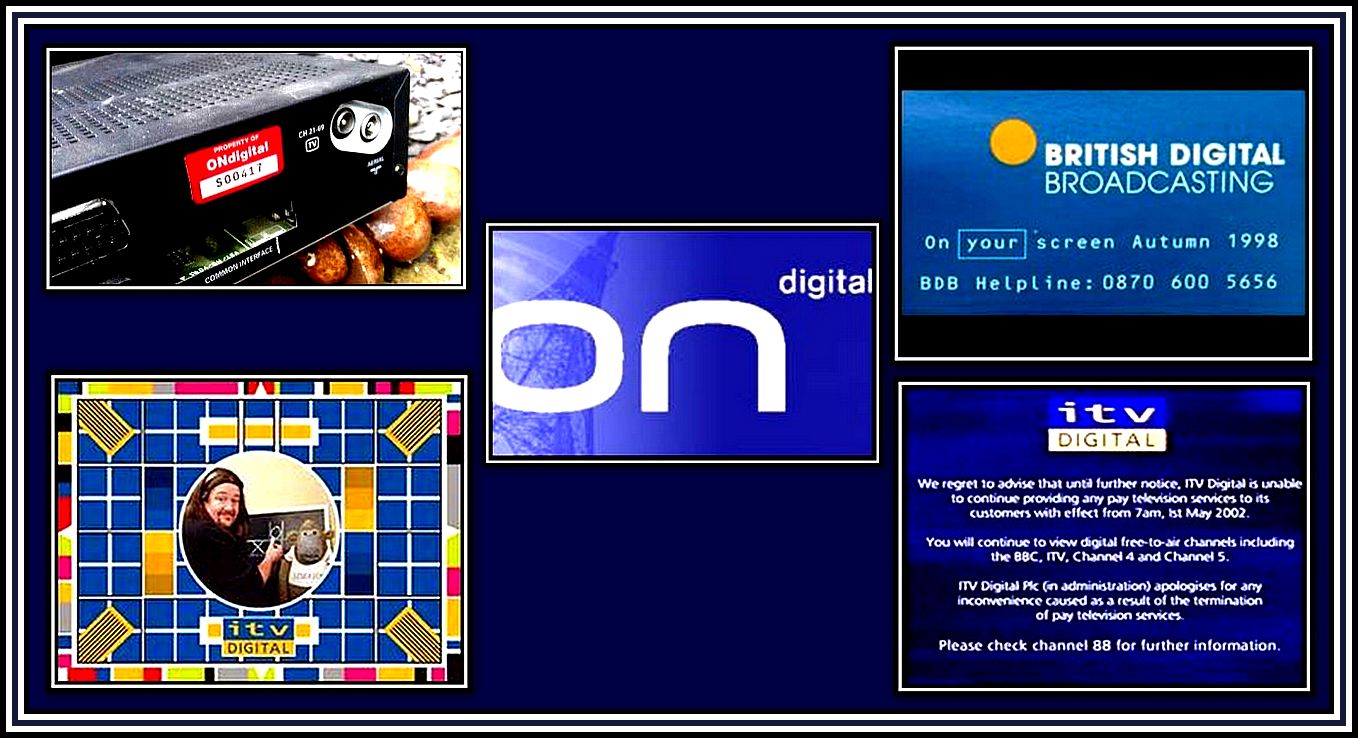 ONdigital began losing money immediately and aggressive marketing by BSkyB for its own service made ONdigital look less attractive to buyers.  Problems continued and in 2001, ONdigital was rebranded as ITV Digital.  In an attempt to make its service more attractive, it launched The Football League Channel.  Despite its efforts, the company continued to lose money and eventually ITV Digital collapsed and went into receivership in 2002.  A consortium consisting of the BBC, BSkyB and Crown Castle International was granted ITV Digital's old licence and launched the Freeview service in 2002.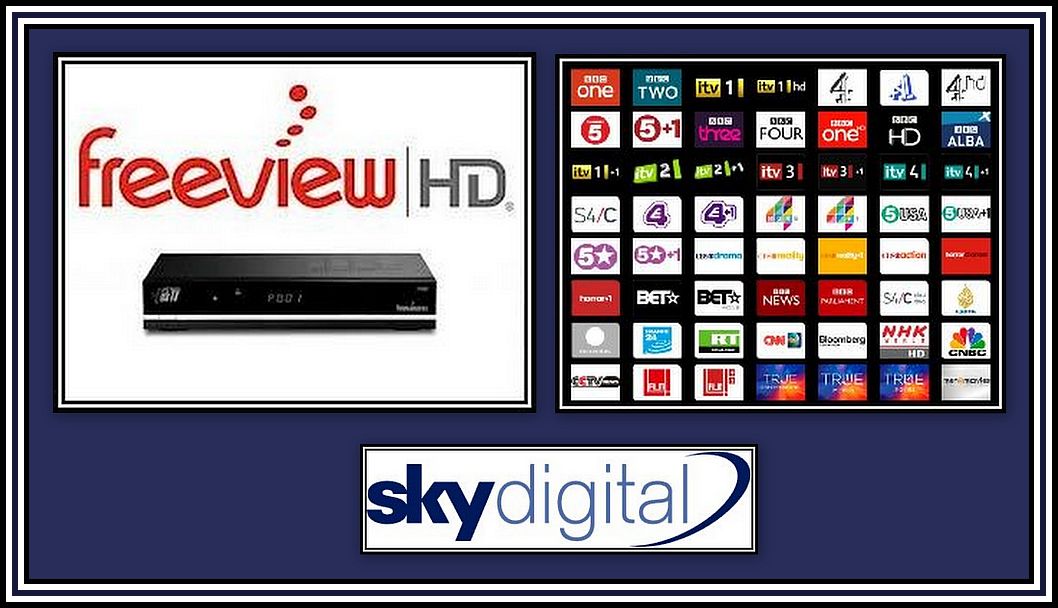 in 2003, Granada Television merged with Carlton Television to form ITV PLC with Granada holding 68% of the shares. Those involved in television production apparently lamented the disappearance of the Granada name, however it was retained for the name of the overseas sales operation.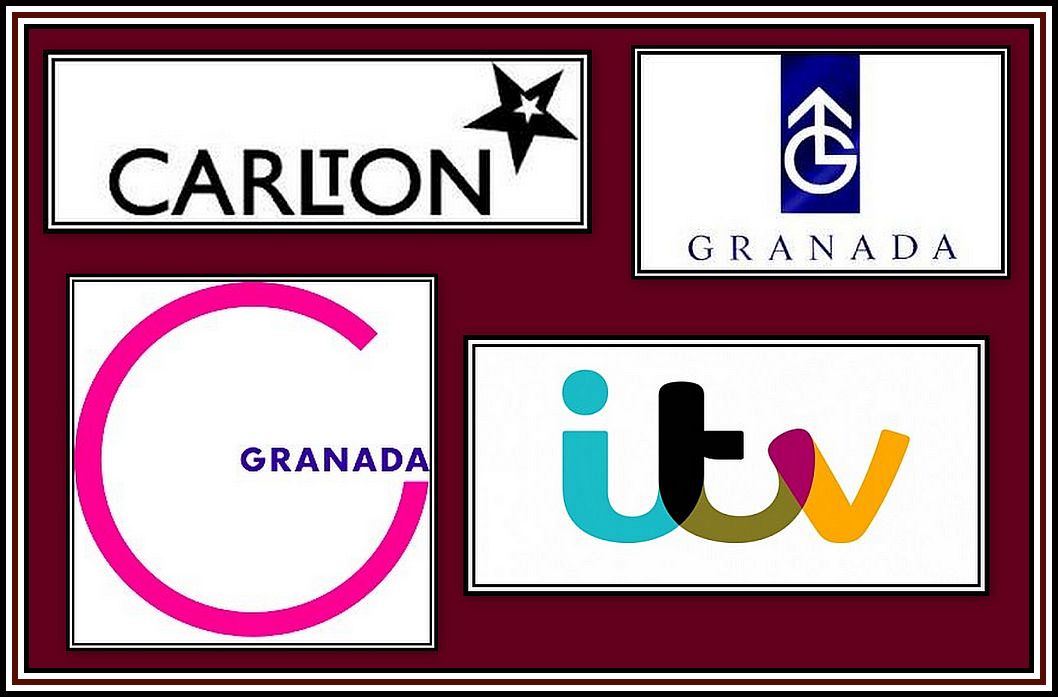 Despite the loss of the name, Granada, from the business world, it continues to live on in our memories, be it through its glorious theatres that were built by The Bernsteins or through the television company that they formed.  I am sure that Sidney Bernstein would be very proud of where his old company is today and welcome the successes that it has continued to have.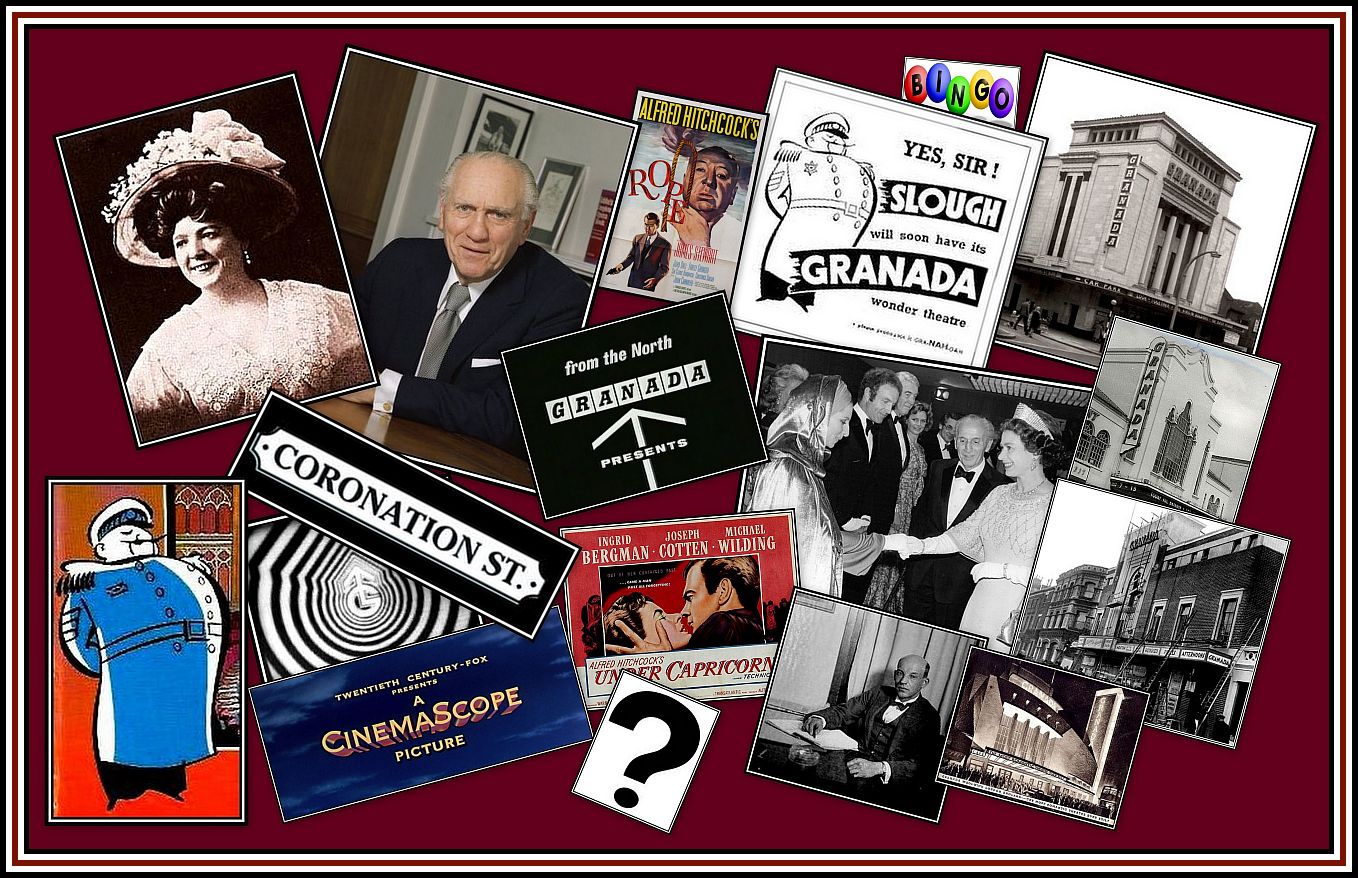 ——oooOOOooo——
DISCUSSION
A reader wrote to me in response to this series with the following comment. In order to be fair and to show the businessman side of Sidney Bernstein and his practical approach to his business interests, I will show the reader's comment here together with my response to it:
Great site, but please don't praise Sydney Bernstein too much. His Granada theatres were only a means of making money. He had no feeling for them. He wanted to demolish the magnificent Granada at Tooting and it was only the local council's prompt action in placing a temporary preservation order on the building that saved it from the wrecker's ball. Bernstein tried every argument to prevent it from being listed – fortunately to no avail.
A Reader
Here is my response to the reader's comment:
Although I admired Mr. Bernstein very much, I do admit that he was a businessman and did seem not to have been sentimental when it came to his theatres.  I had hoped that I had made this apparent in this series.  However, to reiterate, I believe that once he concluded that the theatres had severed their purpose, he obviously chose to move on to other business ventures.
His attitude toward the Granada Theatre Tooting was that as it was no longer a viable proposition as a cinema and  he wanted to demolish it.  Had he been given a free hand, he most certainly would have.  (Although not sentimental when it came to buildings, let us remember that he did keep the star that once hung on the dressing room door of Marie Lloyd when she last played the Empire Theatre Edmonton.)
I see the Granada Theatre Tooting as a glorious and magnificent piece of work, but I think that we need to remember that it was built to attract cinema-goers and not to be a museum or a cathedral.
Although I do not support Mr. Bernstein's initial position regarding this glorious picture palace, I can understand it.  However, I am very, very happy that Wandsworth Council issued a preservation order on the building and that as a result is still standing for us to admire today.
—oooOooo—
I also received the following comment from another reader, which I think expresses both the sentiments of Mr. Bernstein and that of many lovers of the old cinemas and cinema-buildings:
Bernstein created these glorious buildings and felt I think that he had the right to take them away too.  Of course what happens after something becomes cherished and gains a huge following of appreciation is that other people, organisations etc feel they have a right to the ownership and a say in the building's future too in some way.
R.A.
——oooOOOooo——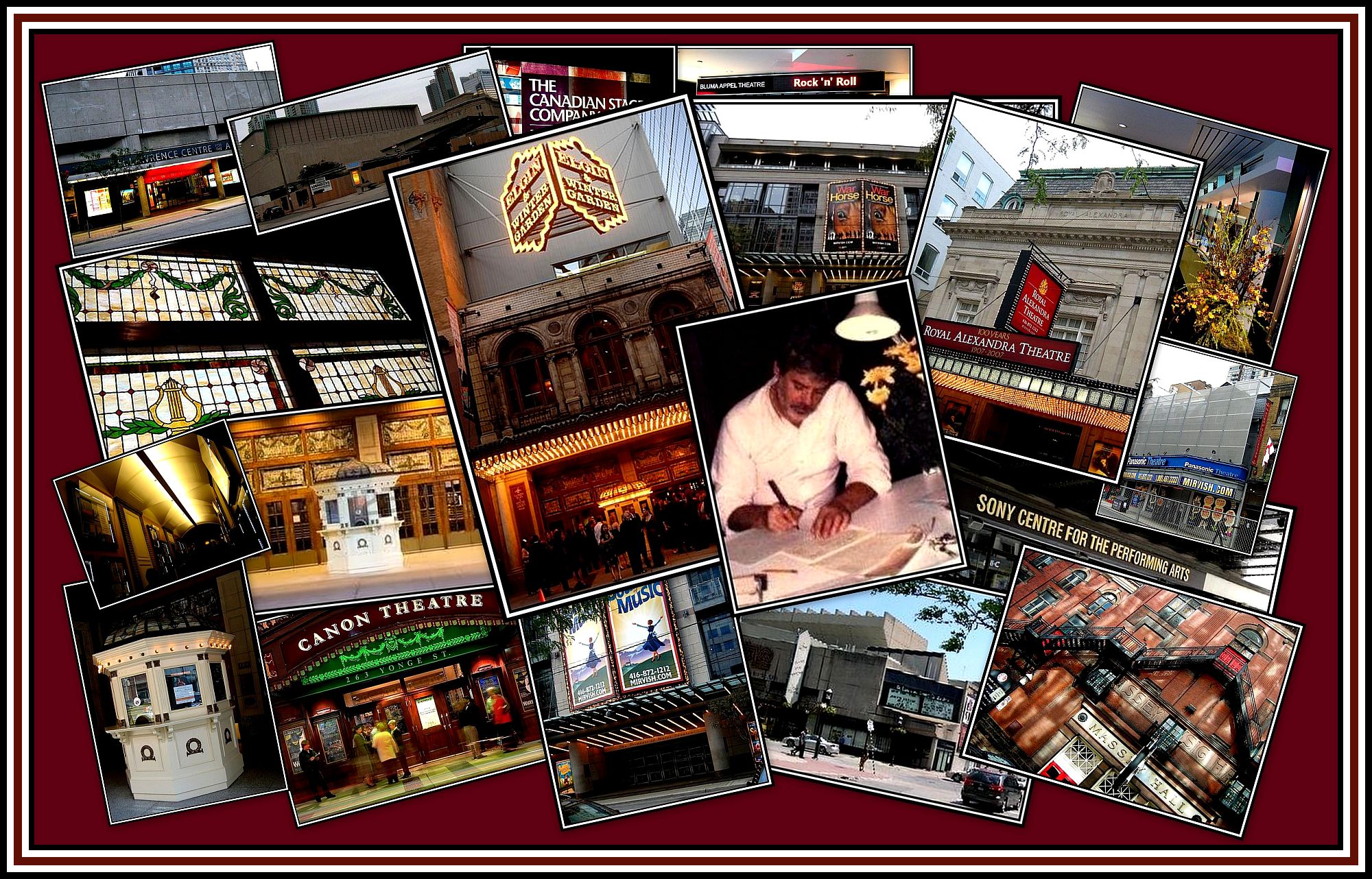 I would like to draw the reader's attention to the terrific website maintained by
Clair Sedore at world theatres.com
——oooOOOooo——
ACKNOWLEDGEMENTS
This series has taken me almost a year to complete,
but has been a labour of love (!) … most of the time.
I would like to thank those who kindly sent me photographs and who also offered information.
Without their help, this series would not be what it is.
Thank you all very much.
And to those of you that I wrote to for help, but received no answer (……..!),
I am assuming that you were too busy to reply.