THE GRANADA THEATRE CIRCUIT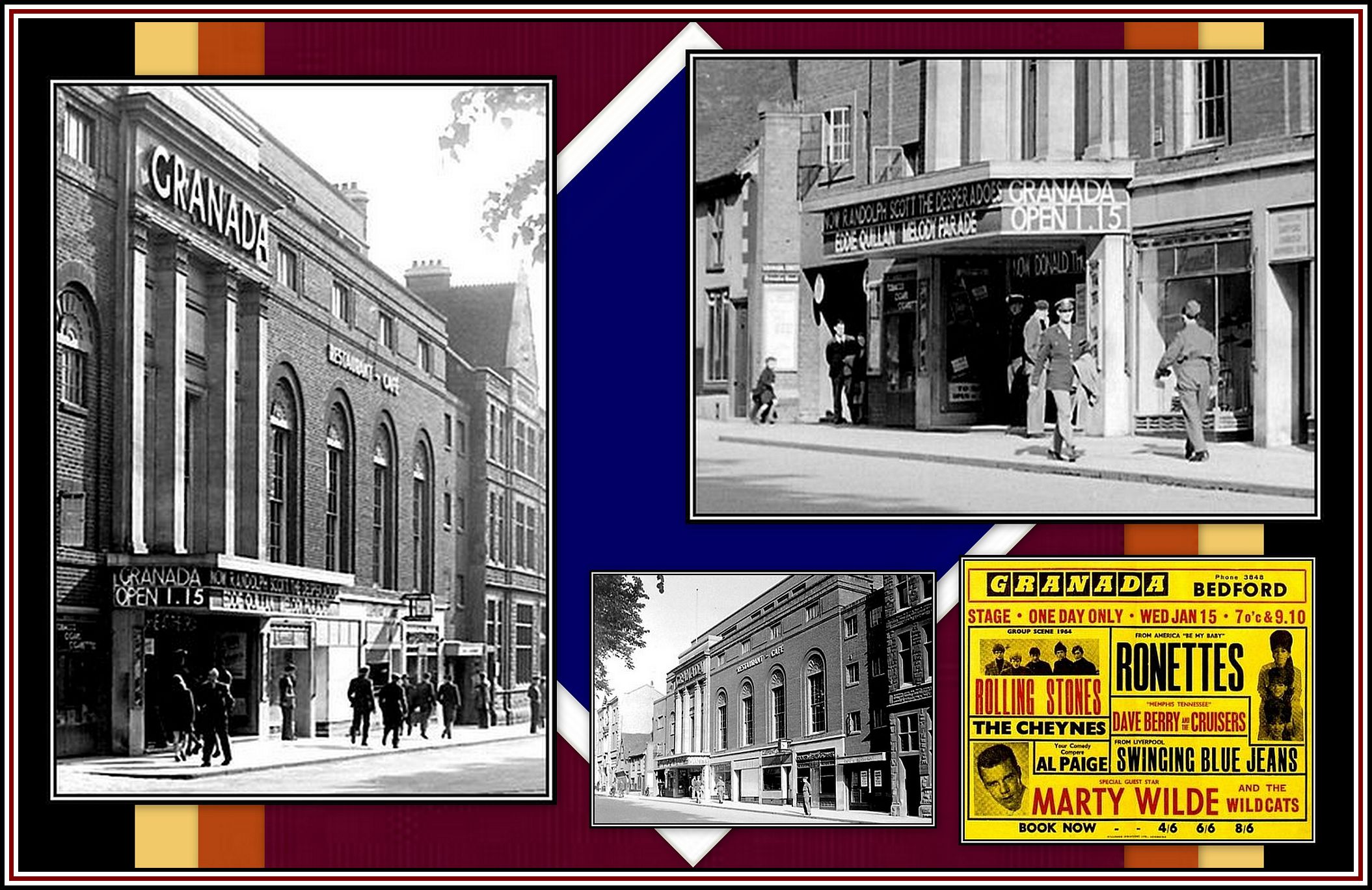 The Granada Theatre Bedford during the days of the Second World War
Top Right: Both American and British Servicemen are seen walking past the theatre, and if you look carefully, a Granada Sergeant is on duty and standing at the entrance.
Bottom Right: poster from a 1960s Stage Show
—ooOoo—
PART TEN:

STARTING ANOTHER CIRCUIT
THE PLAZA/GRANADA THEATRE SUTTON
-oOo-
The Plaza Sutton was called The Wonder Theatre of Surrey and was built for the promoter Lou Morris.  As was his habit, Mr. Morris arranged to sell it to the Bernsteins before it opened in 1934.  Robert Cromie was the architect with Eugene Mollo and Michael Egan as interior designers of the theatre who gave the interior a modern look.  Since the sale was arranged just prior to the opening, Mr. Bernstein lacked the time to transform it to suit his taste and its name was kept until 1942 when it was changed to Granada.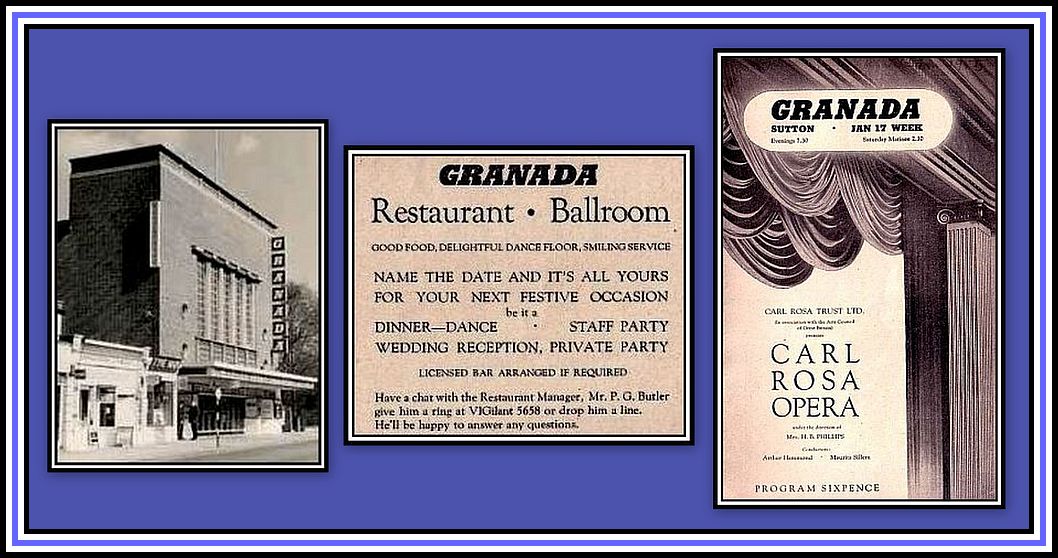 The Plaza/Granada Sutton
The  exterior was somewhat plain with five columns with windows between together with two small porthole windows on either side just above the canopy.  The theatre had a seating capacity of 2,390 and with an outer foyer where a ticket sales box was found along with stairs on each side at the rear leading up to the circle.  Above the foyer was a large restaurant and dance floor that was apparently finely decorated.  The auditorium was not elaborate, but had grille work similar to that used by Theodore Komisarjevsky at the Empire Edmonton.  A Compton Organ with an illuminated console was installed in the theatre and was a 3m10R instrument, which was quite large for a Compton.   According to the organist, Andrew Gilbert who played this organ regularly (see Comments below), said that the only thing it lacked was the electrostatic Melotone unit, which he adds would have been the icing on a very nice cake!  Once the theatre closed, the organ was sold and is now installed in a private home in Hove, Sussex.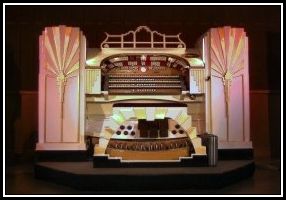 Ryhope Compton 3m9R Theatre Organ
This is a slightly smaller version of the one installed at the Plaza-Granada Sutton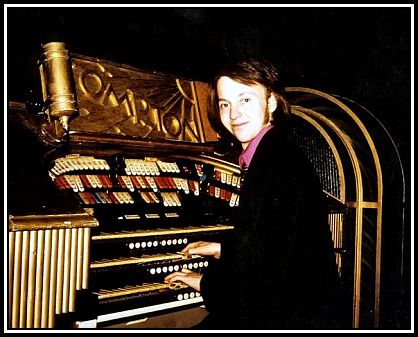 Andrew Gilbert at the Compton Organ, Plaza Sutton in 1974
The photograph was taken by Ms Andrea Easton Gilbert
Click here to hear Mr. Gilbert play
The theatre was damaged during the Second World War and closed for one month in 1940.  The theate was equipped with a large stage and a number of dressing rooms, which allowed pantomimes and other live performances to be produced here.  In 1974, an application was made to convert the theatre into a Granada Social Club, but was refused.  The theatre closed in 1975 following a fire and was later demolished and replaced by an office block.
—ooOoo—
PART TEN:

STARTING ANOTHER CIRCUIT
 —oooOOOooo—