THE LIFE & TIMES
OF
DOCTOR SAMUEL JOHNSON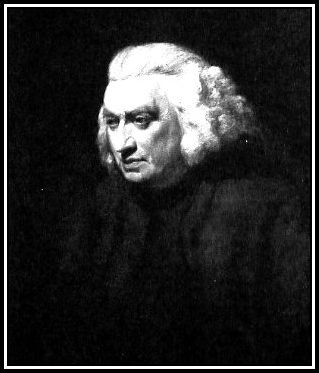 Dr. Samuel  Johnson (1709-1784) ……. 
poet, essayist, moralist, literary critic, biographer, editor & lexicographer ……..
& considered by many as the most distinguished man of letters in English History.
-oOo-
By seeing London, I have seen as much of life as the world can show  ……..   Samuel Johnson
-oOo-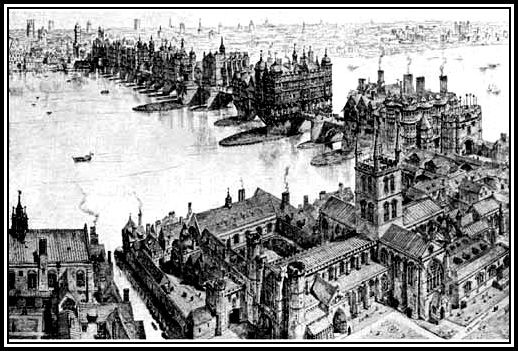 Old London Bridge at the time that Doctor Johnson arrived in London
Doctor Johnson arrived in London soon after the death of his brother in March 1737.  He traveled together with David Garrick (1717-1799) and stayed for a while at the home of one of Garrick's relatives.  He then moved to Greenwich, and in October 1737, Mrs. Johnson arrived to take up residency.
Needing to earn money, in 1738, Doctor Johnson secured a position as a contributor for The Gentleman's Magazine, which was edited and published by Edward Cave (1691-1754).  He continued to write for The Magazine for a number of years, including between 1740 and 1743, editing parliamentary debates.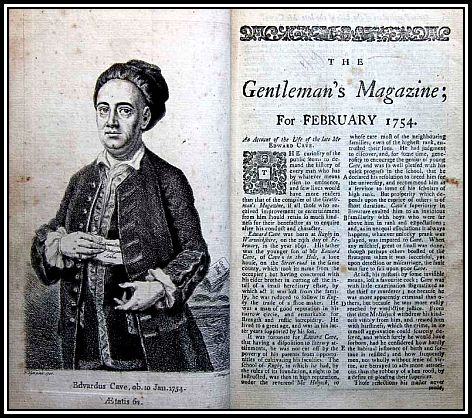 -oOo-
Also in 1738, Doctor Johnson published anonymously the poem London, which was a well-received political satire.  It would not be before fifteen years had passed that the author of this piece was learned.  The poem was based on Juvenal's (i.e. Decimus Iunius Iuvenalis, a Roman poet of the late 1st and early 2nd Century B.C.) Satires (i.e. a collection of sixteen satirical poems in five books).  Johnson's poem describes how the central character escapes London for Wales, which he had found corrupt and filled with crime and poverty.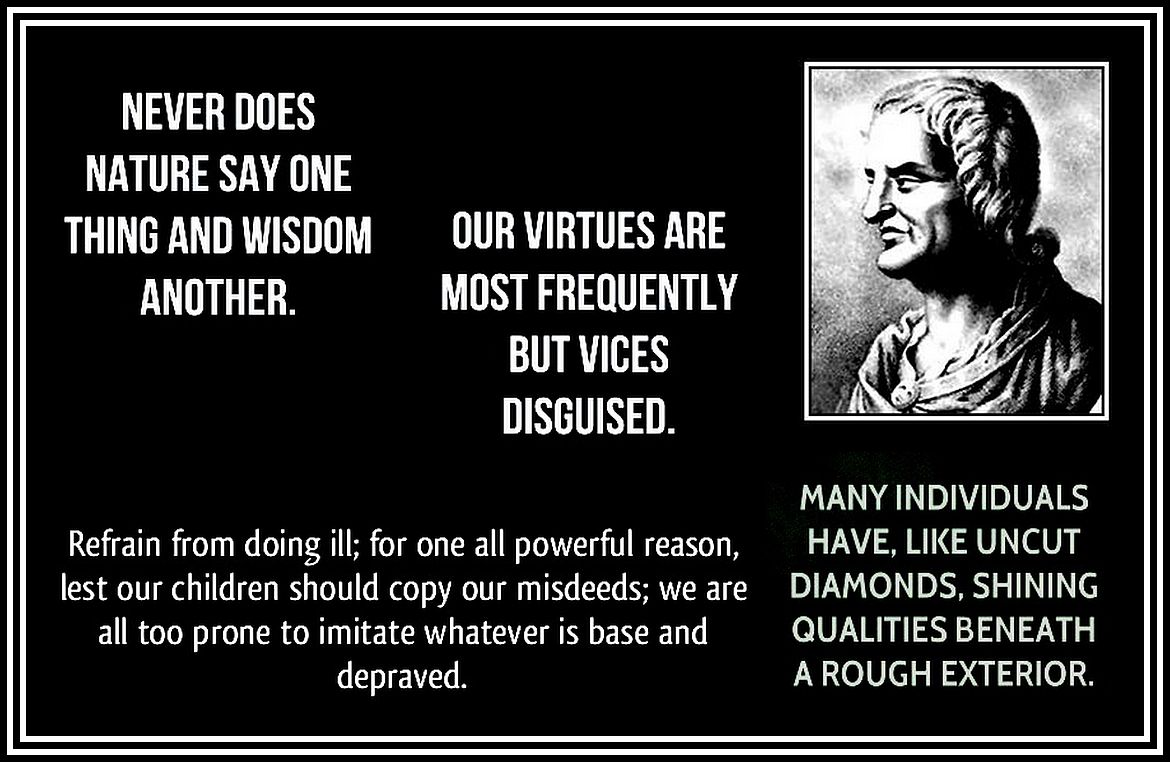 Several Quotes of Juvenal
-oOo-  
At this time, several people attempted to help Doctor Johnson be awarded a University Degree in the hope that it would help him secure a teaching post.  Unfortunately for him, their petitions failed.
-oOo-
During these years, Doctor Johnson was forced to live on his wife's money, a situation that caused him to feel extreme guilt and caused him to eventually stop living with his wife.
In 1743, during his period away from his wife, Doctor Johnson spent much time with a poverty-stricken friend, Richard Savage (c 1697-1743).  Mr. Savage was a poet, but was self-destructive.  In 1727, Mr. Savage had been convicted of murder during a brawl, but was saved from hanging only through an appeal by Queen Caroline, wife of King George II.   Following his pardon, Mr. Savage renewed his writing and achieved some success.
It is unclear how Mr. Savage and Doctor Johnson became friends, but together, they often led a night life during the time Doctor Johnson had stopped living with his wife.  Together, they slept in taverns or night cellars and often walked the streets when they were without money.
A Midnight Modern Conversation by William Hogarth (1697-1764) from 1732
I have to admit that when I read of Doctor Johnson's and Mr. Savage's friendship, I was surprised.  I found it difficult to imagine him spending nights walking the streets and going without money.  I think this episode clearly reveals a side of him that demonstrates his loyalty and empathy towards someone less fortunate than himself.
In 1739, Mr. Savage left London for Swansea where he was to live on a small allowance granted to him by Queen Caroline.  Unfortunately, he appeared unable to change his way of living and died in 1743 from liver failure in a debtor's prison in Bristol.
In 1744, Doctor Johnson recalled his time with Mr. Savage in a publication entitled,  Life of Mr Richard Savage, but again did not allow his name to appear.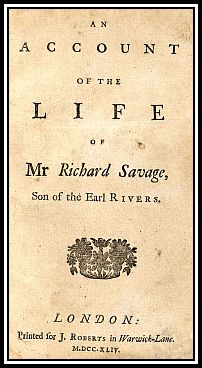 Although the work was immediately successful, it did not bring the financial success hoped for by Doctor Johnson and the publisher.  It also failed to extend Doctor Johnson's reputation.  However, it did form an important beginning for him as a Biographer and the work was later included in his Lives of the Most Eminent English Poets.  Over the years, the work has garlanded many accolades: the biographer and critic, Walter Jackson Bate (1918-1999) wrote that it was one of the innovative works in the history of biography.
-oOo-
Doctor Johnson's Miscellaneous Observations on the Tragedy of Macbeth was published in 1745
-oOo-
May I recommend that the reader continues to listen to music by Handel while reading about Dr. Johnson's Dictionary.  This piece, Suite in G Major (HWV 350) from The Water Music, is performed by The Academy of St. Martin-in-the-Fields and is under the direction of Sir Neville Marriner.
-oOo-
THE DICTIONARY
It was in 1746 that Doctor Johnson was finally given an opportunity to demonstrate his ability when a group of publishers approached him with the idea of creating an authoritative Dictionary of the English language, and for this, he was offered one thousand five hundred Guineas.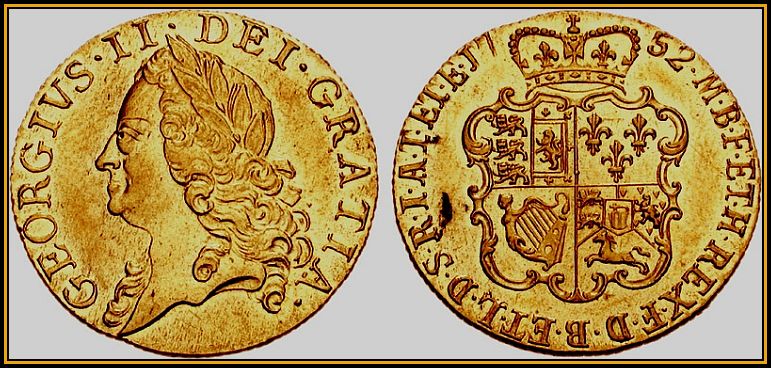 The Head & Tail of a Guinea minted during the Reign of King George II
-oOo-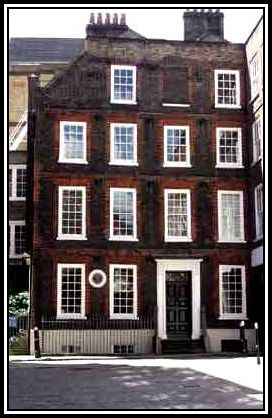 The Johnson House at 70 Gough Square
Prior to starting work on The Dictionary, Doctor Johnson had lived in a total of seventeen different places in London.  Perhaps realising the need for some domestic stability and a place where notes and papers could be maintained safely while he worked on such a massive project, Mr. and Mrs. Johnson took up residence in a house on Gough Square.
-oOo-
The oldest known Dictionaries were Cuneiform tablets from the Akkadian Empire and dating from ~ 2,300 B.C.  The word Cuneiform means wedge-shaped and the script or marks were written or made on clay tablets (i.e. Tuppu(m) in the Akkadian Language) with a blunt reed for a Stylus  The tablets displayed bilingual Sumerian–Akkadian word lists and were discovered in Ebla, which today is in modern Syria.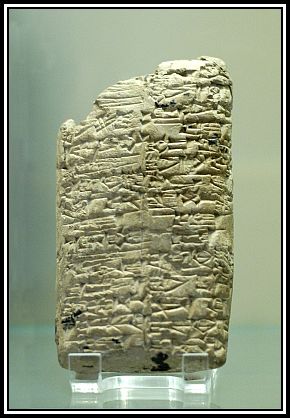 An Example of a Cuneiform tablet from c 2270 showing a List of the Victories of Rimush, King of Akkad over Abalgamash, King of Marhashi and over Elamite cities.   This photograph was taken by Jastrow
-oOo-
The earliest Dictionaries in English were Glossaries of French, Italian or Latin words with their definitions in English.  The first purely English Alphabetical Dictionary was A Table Alphabeticall, written by Robert Cawdrey in 1604.
-oOo-
Doctor Johnson said that he would complete The Dictionary in three years, which was an amazingly short period of time for such a task especially especially since he was to be the sole contributor.  It has to be confessed that the length of time proposed by Doctor Johnson seemed unrealistic since  The French Language Dictionary commissioned by L'Academie Francaise working with forty scholar-contributors had required forty years to complete.  In actuality, Doctor Johnson took a total of nine years to achieve his goal, which is still an amazingly short period of time considering that he was the only contributor and the final product was published in 1755.
The Dictionary proved to be a huge book in size: its pages were ~ 18 inches in length and the book was ~ 20 inches wide when opened.   It contained 42,773 entries and sold for £4 10 s (the equivalent of ~ £350 today).  An important innovation of The Dictionary was the use of literary quotations to illustrate meanings and ~ 114,000 were used.  Shakespeare (~ 1564-1616), Milton (1608-1674) and Dryden (1631-1700) were the authors most cited.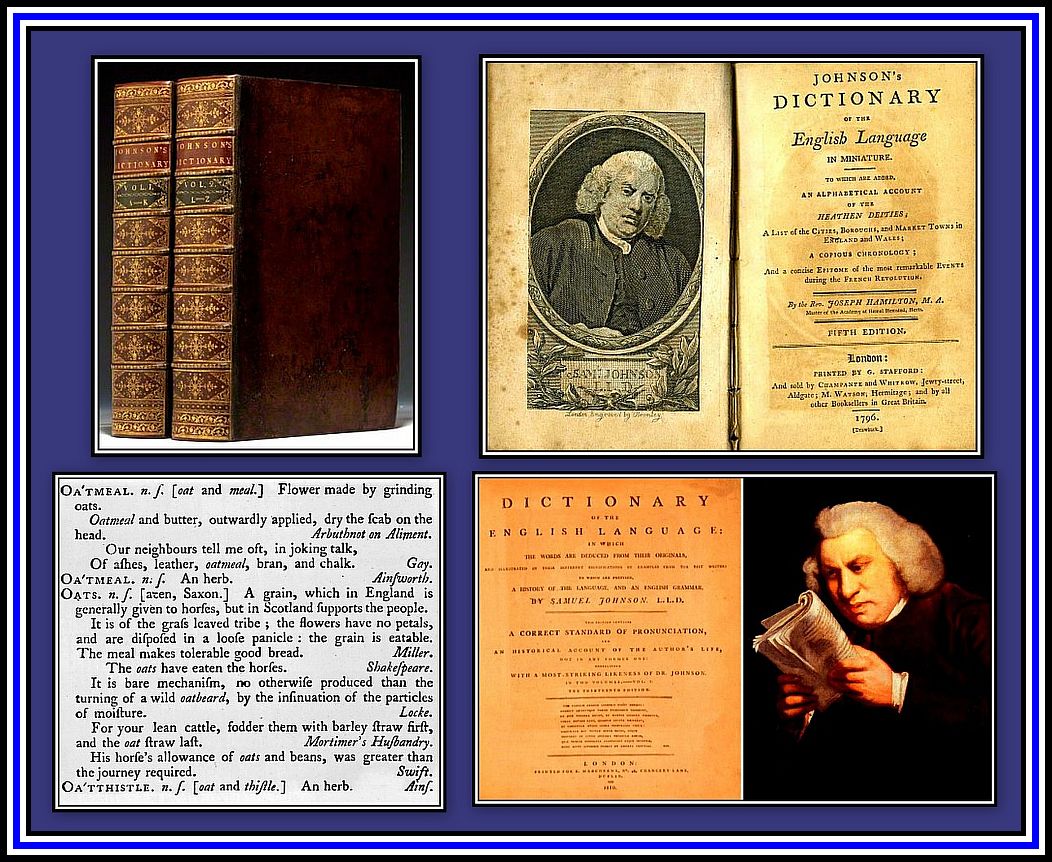 -oOo- 
In addition, The Dictionary offered insights into life in the 18th Century and providing a faithful record of the language used by the populace of England.   Over the years, The Dictionary has been praised as one of the greatest single achievements of scholarship, and as a work of literature, its impact on modern English has been far-reaching.
-oOo-
Although there had been a number of attempts to produce a  Dictionary of the English language, it was not until the publication of Doctor Johnson's A Dictionary of the English Language that a reliable one appeared.  At this time, Dictionaries were arranged in alphabetical order and not by topic.   As a result, Doctor Johnson's tome might well be considered as the first Modern Dictionary.
-oOo-
Doctor Johnson's Dictionary remained the standard until 1884 when the Oxford University Press published the first section of the Oxford English Dictionary (OED).  It was not until 1928 that all of the twelve volumes comprising the OED were published.  The OED remains today the most comprehensive English language Dictionary and undergoes revisions and updates every three months.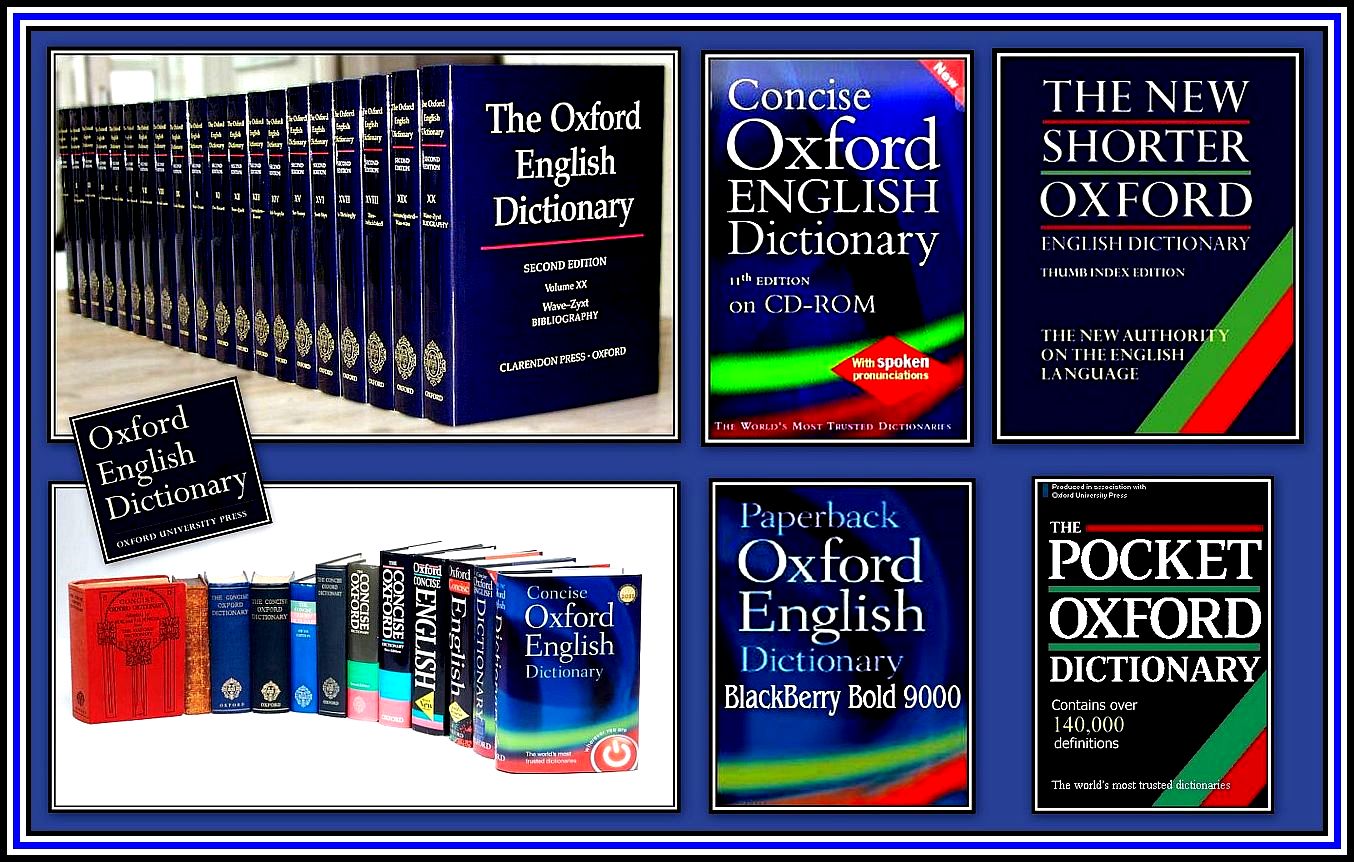 -oOo-
Noah Webster (1758–1843) published his first dictionary, A Compendious Dictionary of the English Language in 1806.  In 1807, he began compiling an expanded and fully comprehensive Dictionary, An American Dictionary of the English Language.  This work took him twenty-seven years to complete and eventually contained over seventy thousand words.
Mr. Webster often found English Spelling Rules to be overly complex and what child of school age, or adult for that matter, would disagree?  Certainly not me who has been criticised often for poor spelling!  As a result, Mr. Webster began to replace English spelling of certain words for what was to become known as American Spelling e.g. color for colour; wagon for wagon, center for centre etc.  Mr. Webster's Dictionary was completed and published in 1828.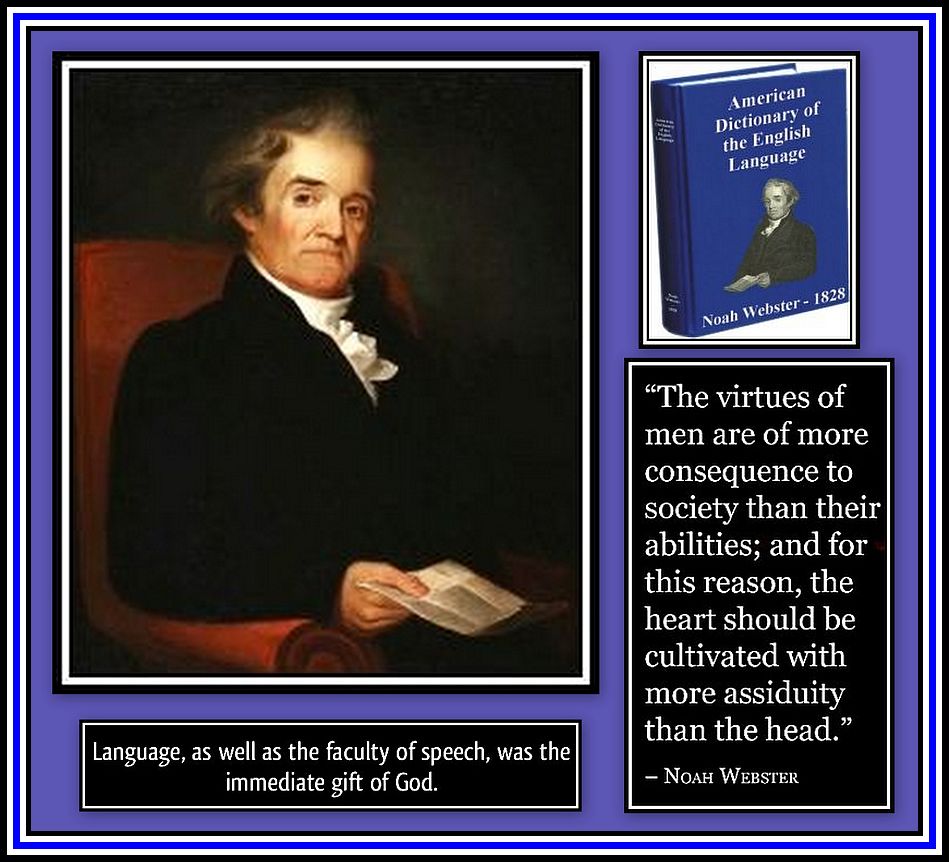 -oOo-
In the early 18th Century, English spelling was not standardised.  Differences became noticeable after the publishing of the influential Dictionaries of Doctor Johnson (1755) and Mr. Noah Webster (1828).
Today, British English spelling, in most cases, follows Doctor Johnson's A Dictionary of the English Language (1755), while many American English spellings follow Mr. Webster's An American Dictionary of the English Language (1828).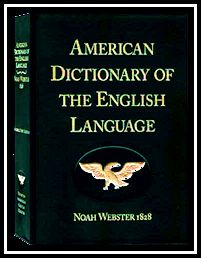 -oOo-
Following the publication in 1755 of the Dictionary Johnson, as it became known, Doctor Johnson found his fame secure.  Despite the accolades that were generated upon publication of the Tome, he still suffered some financial difficulty.  It was not until 1762 that his position was to change and he was able to enjoy a more comfortable lifestyle.
-oOo-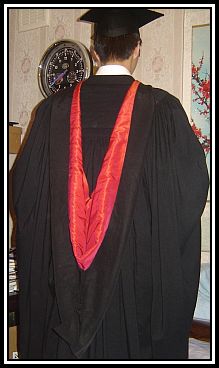 Master of Arts Gown, Oxford University
When The Dictionary was in the press, Doctor Johnson was awarded the one accolade that he had long hoped for, a Degree.  In 1755, Oxford University agreed to award him the Degree of Master of Arts.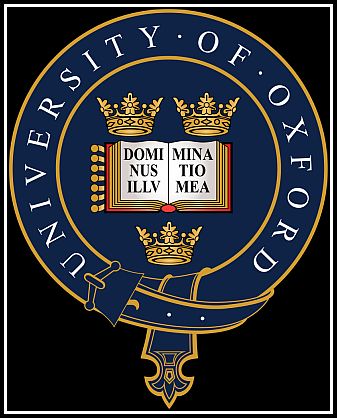 -oOo-
To Read About
LIFE AFTER THE DICTIONARY
OR
to RETURN to the series HOME PAGE