THE LIFE & TIMES OF SAMUEL PEPYS
AND
SAINT OLAVE'S CHURCH

-oOo-
Today, Samuel Pepys is best remembered for his Diaries that he kept between 1660 and 1669 where he recorded the events of his life, both small and large.  He appears to have been quite frank about his own behaviour and wrote of his relationship with his wife, his tendency towards jealousy and of his pursuit of other women.  However, it is his entries regarding the Restoration of the Monarchy together with his also observations on The Great Plague of London (1665-1666), The Great Fire of London (1666), the Royal Navy & The Admiralty and The Second Anglo-Dutch War (1665-1667) that have proven to be of the most interest to historians and general readers.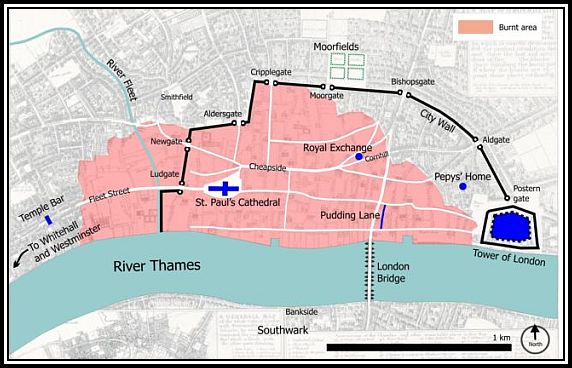 Area affected by The Great Fire of London
(This map appears on the My Learning website)
The Diaries were written in one of the forms of shorthand used at the time (Tachygraphy devised by Thomas Shelton) with some entries that required a certain secrecy being written in a code employing words rooted in other European languages.
The Reverend John Smith was engaged to transcribe the Diaries into English and did so from 1819 to 1822.  Unfortunately for the Reverend, he was not aware that a key to the shorthand was stored in Pepys' Library just a few shelves from the Diaries.  This transcription is also kept in the Pepys Library and was the basis for the first published edition of the Diaries, edited by Lord Braybrooke, in 1825.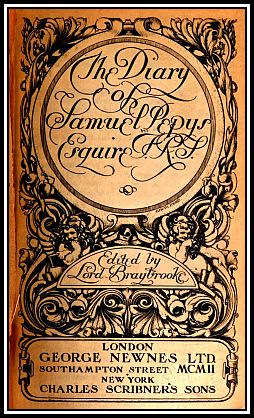 Unfortunately, Samuel Pepys had to give up writing due to poor eyesight and made his final entry into his Diary on 31st May, 1669.  For the remainder of his life, he gave dictation to a clerk and so was able to save his sight.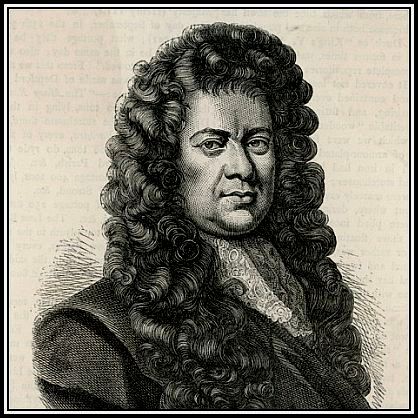 But more of The Life & Times of Samuel Pepys a little later ………. after some personal reflections.
–oOo-
AND SO TO BED ….
The first time I came across the name of Samuel Pepys (1633-1703) it was not while reading a history book or while attending a scholarly lecture at college or school.  During my early childhood, I had no idea who Samuel Pepys was and was totally unaware of his diaries or of the events taking place during his life time.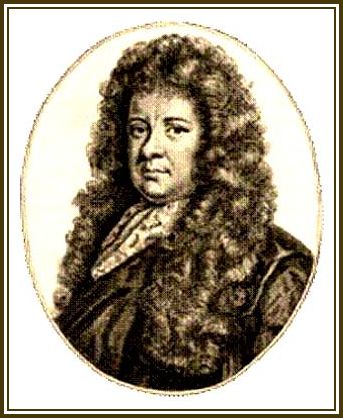 Engraving of Samuel Pepys
The first time I heard mention of Samuel Pepys was in fact when I was about 7 or 8 years old.  The name was mentioned while I was walking through the West End of London with my parents.  This most likely happened on a Thursday evening since that was when my parents closed their Pie 'n' Mash Shop and we went out as a family.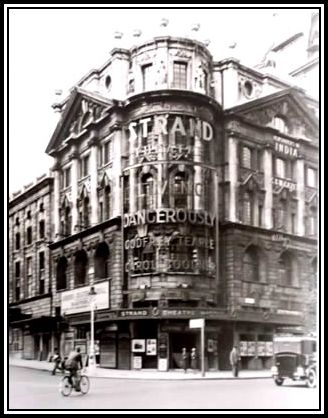 The Strand Theatre in 1913 following its renaming
We had walked down the Strand and moved into Aldwych when I saw a huge hoarding above the entrance to the Stand Theatre displaying the name of its current production: And so to Bed.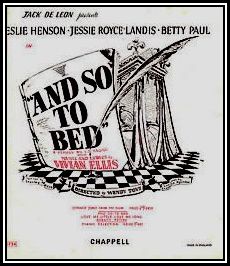 The name of the production immediately intrigued me.  I had never encountered such a title before.  I asked my parents what it meant and why would a theatre production be so called.  I was told that it was a musical about the life and times of Samuel Pepys.  I learned that Mr. Pepys enjoyed concluding the daily entry to his diary with this expression.  This led to other questions and so began my life-long fascination with his life and times and with his diaries and his wife, Elisabeth (1640-1669).
As I had become very much taken with the expression, I found myself adding And So To Bed following my nightly wish that my parents enjoy a good night.  Apparently I continued this habit for a good while thereafter much to the amusement of those that heard me!
-oOo-
And So to Bed (1926) is a play by J.B. Fagen (1873-1933) and was based on the life of Samuel Pepys.  In 1951, the play was adapted into a musical by Vivian Ellis (1904-1996) who included a variety of musical styles into his score, among which were a Madrigal, Jig and Sarabande.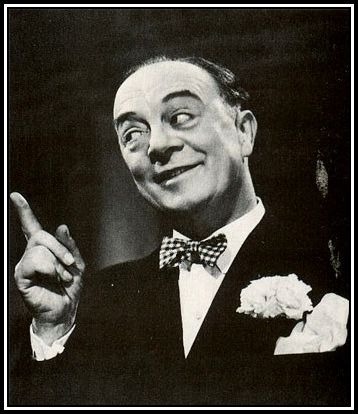 Leslie Henson
The rubber-faced comic actor, Leslie Henson (1891-1957) played Samuel Pepys and was considered to be a somewhat unconventional choice.  Despite any misgivings, Mr. Henson's performance was well received.  Other members of the cast included Denis Quilly, Jesse Royce-Landis, Keith Michell and Betty Paul.  Mantovani (1905-1980) was the musical director and later became renown for his cascading strings.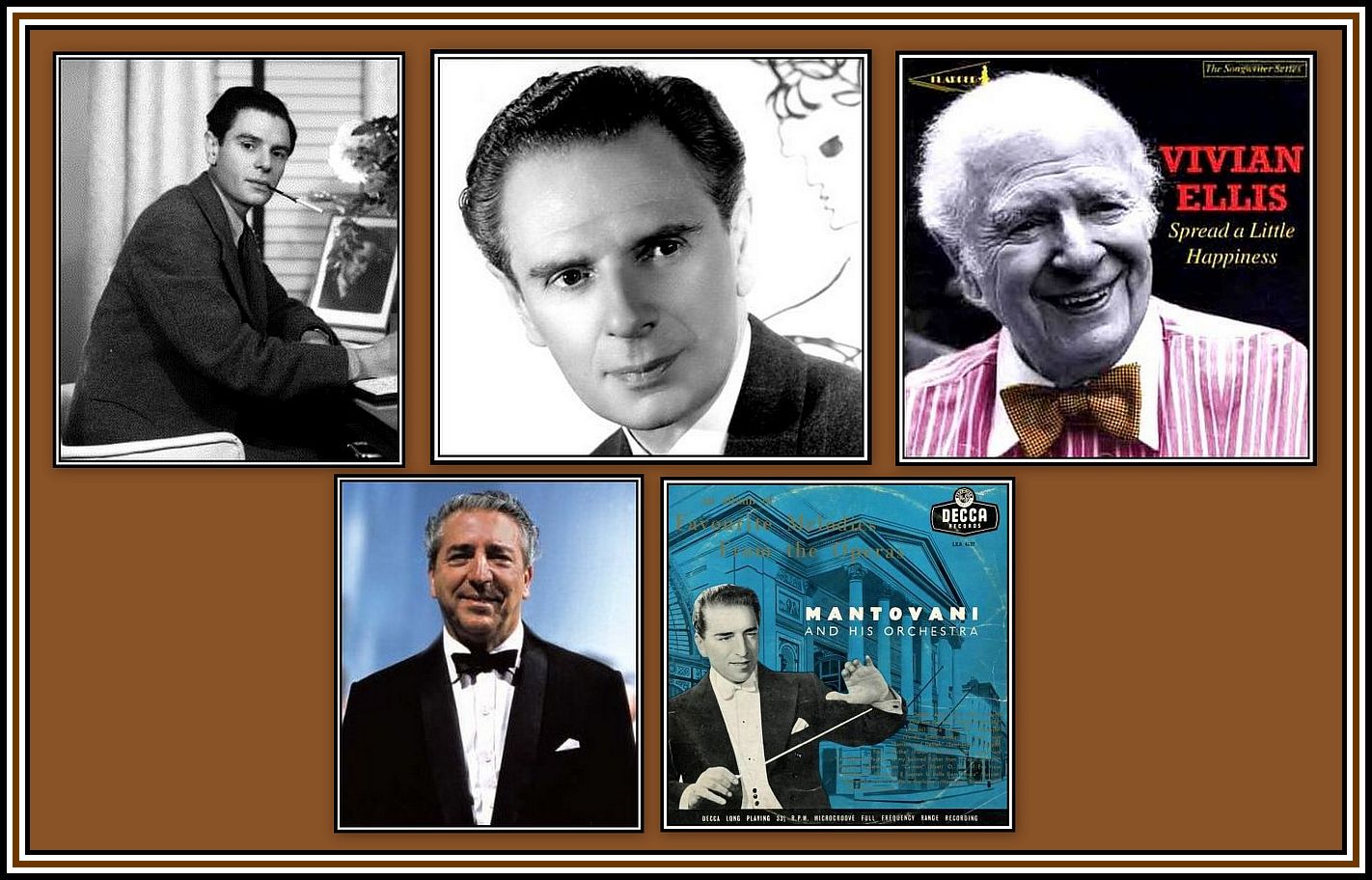 Top: Vivian Ellis through the years; Bottom: Mantovani
Seemingly And So To Bed had transferred to the Strand Theatre at some time during 1951 and enjoyed a total run of 323 performances on the London stage.
Music from And So To Bed
-oOo-
Vivian Ellis had a long and illustrious career, but is perhaps best remembered as the composer of Coronation Scott, which was used by the BBC for their radio productions of the Paul Temple Mysteries (1938-1968 and periodically from 2006-2013).  Paul Temple was a crime novelist-cum-detective and was created by Francis Durbridge (1912-1998) and a great favourite of my mother both on the radio and when they moved to television.  The programmes were immensely popular when originally aired and still have a following today.
I am grateful to BBC Radio 4 Extra for having repeated some of the later productions in recent years.  Although perhaps not quite in the same league as Inspector Morse or even Inspector Lewis, they are nonetheless, By Timothy, still entertaining.
Coronation Scott with an introduction by Vivian Ellis
By Timothy is an expression of surprise often used by Paul Temple in the series
to continue reading about
THE LIFE & TIMES OF SAMUEL PEPYS
——oooOOOooo——
ACKNOWLEDGEMENTS
I would like to thank those that allowed their photographs to appear here.
——oooOOOooo——