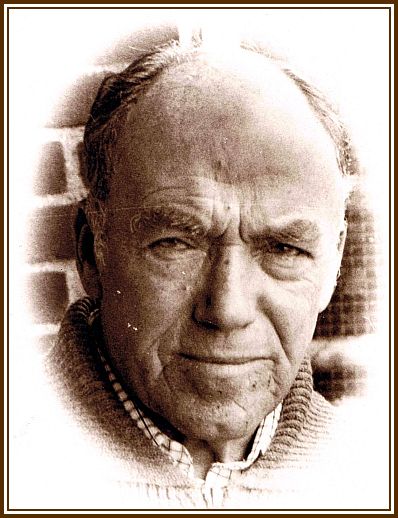 My Father, Charles Henry Jenkins (1908-1989)
Jack-of-all-Trades, Master-of-None ……. an enigma
-oOo-
TALE TWO:
THE SECOND WORLD WAR
AND
THE LIBERATION OF BERGEN-BELSEN
-oOo-
THIS TALE IS DEDICATED
TO THOSE WHO SUFFERED THROUGH
AND
TO THOSE WHO LOST THEIR LIVES
DURING THE SECOND WORLD WAR.
IT IS OUR DUTY TO ENSURE THAT SUCH EVENTS STOP HAPPENING.
My father spent some time in the Army during the Second World War.  Although I do not think that he was in anyway an exceptional soldier, I am sure that he did his duty and followed orders just like his many companions.
During the journey of the Allied Troops across Europe following their landing on the Normandy Coast, a number of soldiers came across a number of Concentration Camps that had been set up by The Third Reich where The Nazi Party was busying itself fulfilling The Final Solution before they could be liberated.
-oOo-
As fate would have it, my father, an ordinary soldier with no particular skills vital to The Allies other than helping to make up their numbers and perform the tasks asked of him, found himself to be part of the group that opened the gates of the Concentration Camp at Bergen Belem and discovered the horrors within.
What follows a brief Introduction to This Series are pieces written to help account for how the Second World War broke out and how an era of terror swept across Europe, which brought about the death of millions of people.
-oOo-
Although one cannot stress enough just how unbelievable and horrific the Second World War was, it is the systematic mass murder undertaken by The Nazis that resulted in the deaths of six million Jews and five million non-Jews (The Holocaust) that fills one still with disbelief.  Included in the five million non-Jewish victims were Homosexuals, Priests, Romani (Gypsies), those with mental or physical disabilities, Communists, Trade Unionists, Jehovah's Witnesses, Anarchists, Poles and other Slavs and members of the Resistance.
When considering The Holocaust, what makes it particularly difficult to understand is how The Nazis developed such hatred against these groups and chose to persecute them and sanction their Genocide especially since their only crime seems to have been that they were said to be different.
—oooOooo—
oOo-
-oOo-
-oOo-
-oOo-
-oOo-
-oOo-
-oOo-