TALES OF MY FATHER
HOME PAGE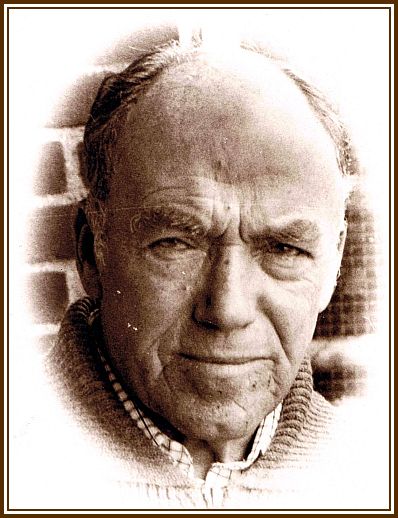 My Father ……. Jack-of-all-Trades, Master-of-None ……. an enigma
-oOo-
What can I say about my father?  Indeed, what can I say about him besides his being mostly an unknown quantity to both my mother and me!  Perhaps he is best summed up as an enigma!
Certainly I would like to say that he was the best husband and father, but in all honesty, I can not.  I would also like to say that he was the most thoughtful and caring of fathers, but again, I cannot in all good conscious say this either.
So what was my father like, the reader may ask?  There lies the rub for this is not an easy question to answer I am sorry to say.   To be honest, I am not certain that I can actually answer this question sincerely.  However, after much thought, I can perhaps talk about him with more honesty if I consider what he was not!  
Like many people, only a mass of contradictions seems best to describe my father.  Perhaps he was not exactly the best husband and father, however, there were a few occasions when he came close to being awarded these accolades.  Perhaps he was not the most reliable and dependable man alive, yet again, there were times when he surprised us.  In keeping with his contradictory nature and behaviour, he could be amusing, irritating, hilarious, unkind, thoughtless, charming, careless, demanding, easy-going, difficult-to-get-along-with, as well as sulky bordering on childish and intolerant.  Despite this mass of contradictions, one thing about him I can be certain of was his ability to always be entertaining ……. very entertaining!  Few people that I have met in my life have been able to make me laugh until my sides ached as he could with ease, both from the telling and retelling of his stories, as well as from his behaviour.
-oOo-
Despite my overall inability to describe my father's virtues, one thing that I can say about him was that he was almost universally loved by dogs and babies!
I feel that I also need to add that although I am hoping to be brutally honest in my writings about my father, the reader should in no way assume that I did not love me father and that I hold anormosity against him.  I miss him and, where necessary, have forgiven him for his faults, failings, indiscretions and inabilities.
-oOo-
I hope that this series of tales amuses you as much as they did me, both then and now.
-oOo-