A SERIES OF WALKS ALONG THE EMBANKMENT
THESE PAGES ARE PRODUCED IN CONJUNCTION
WITH DAVE HILL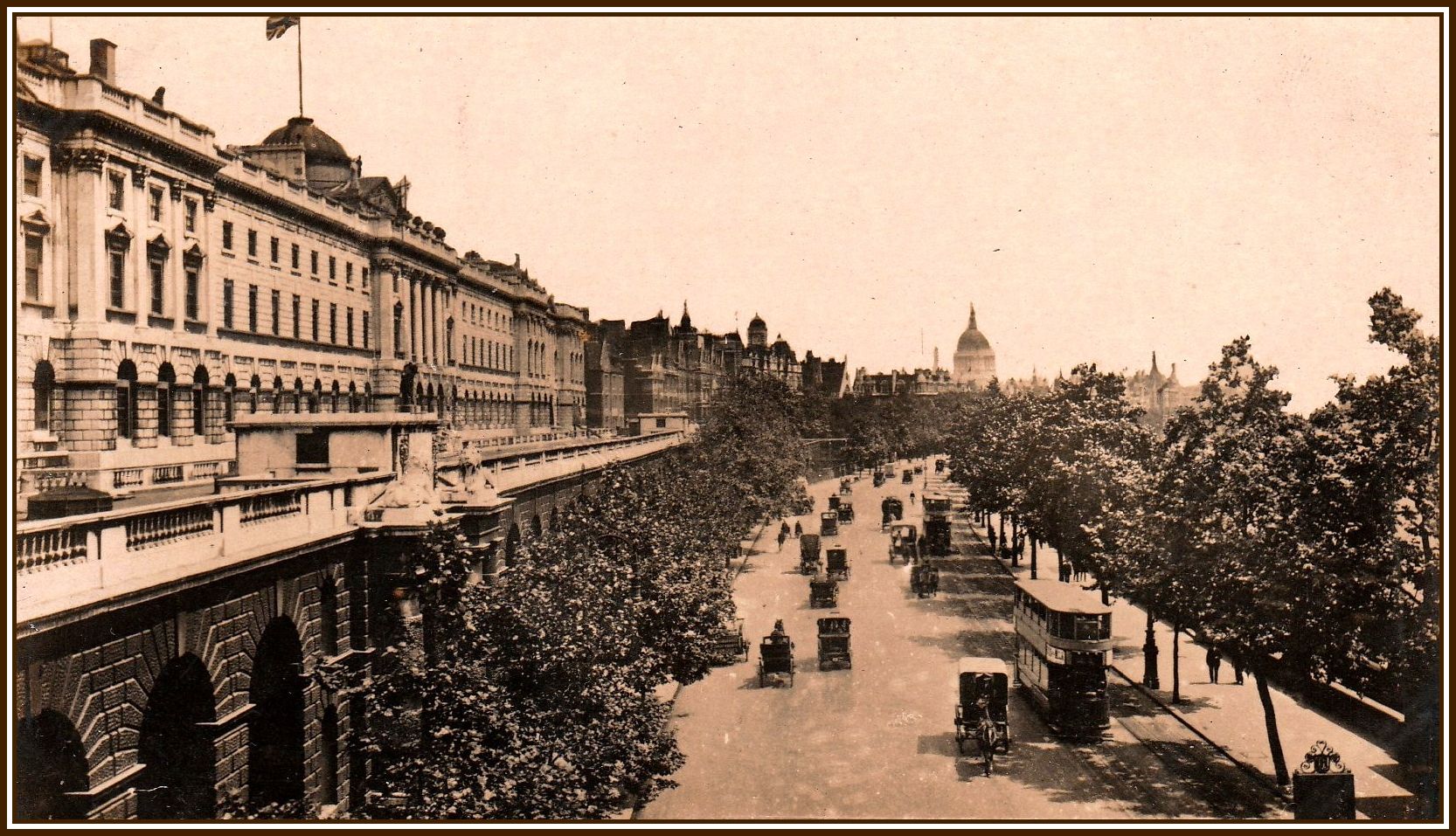 -oOo-
HOME PAGE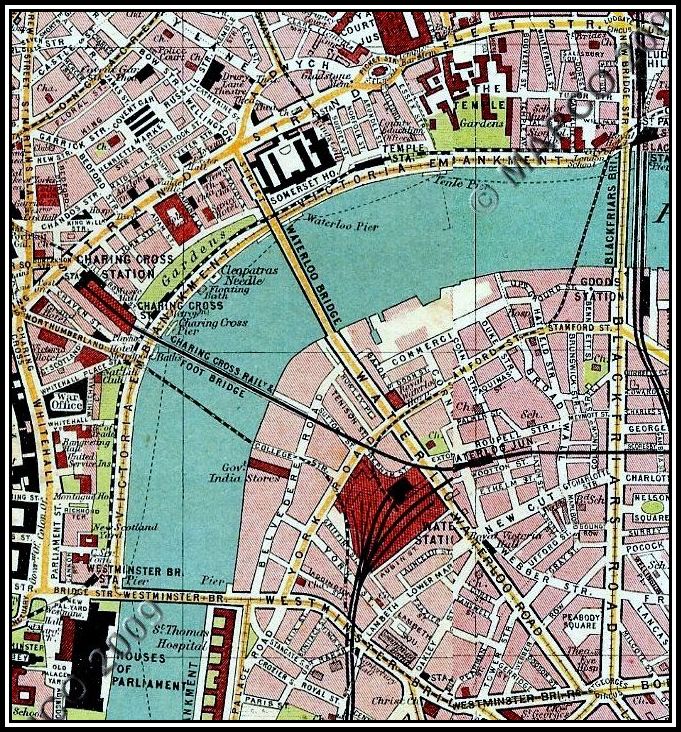 Map showing The Victoria Embankment, 1908
A series of walks along the Thames Embankment are taken and the buildings and bridges are re-looked at ………… perhaps for the first time.   Memories of past walks are soon recalled.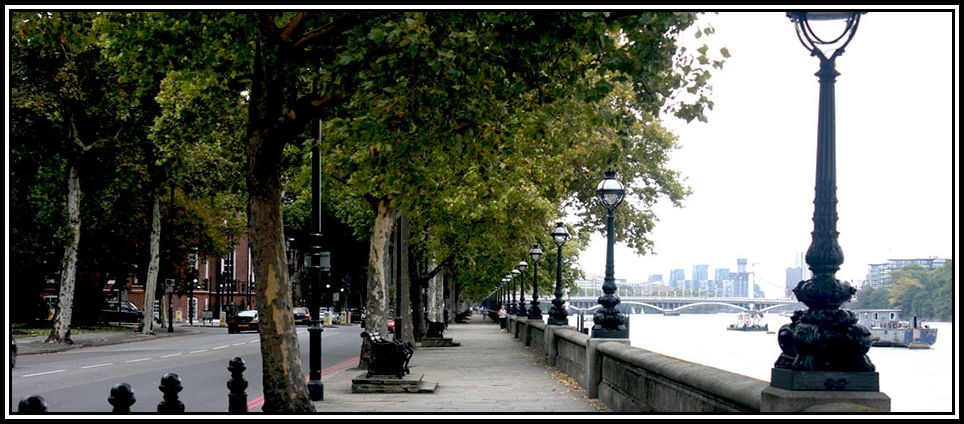 My father loved walking along The Embankment and found great joy in looking at the river and its activities.   He loved the trams that once lumbered along The Embankment and over Westminster and Blackfriars Bridges and through The Kingsway Tunnel.   He never seemed to tire of looking at the buildings that lined the banks.  It was as if he saw each for the first time whenever he walked there.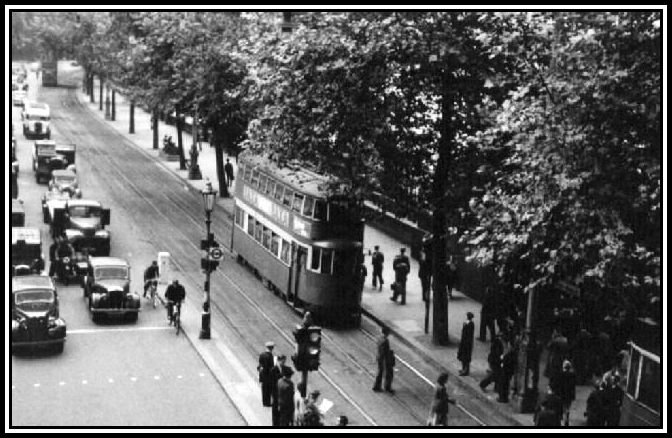 My parents also loved to sit in deck chairs in Embankment Gardens on warm Sunday Afternoons and listen to the Brass Band playing while, in my father's case, he drank endless cups-of-tea.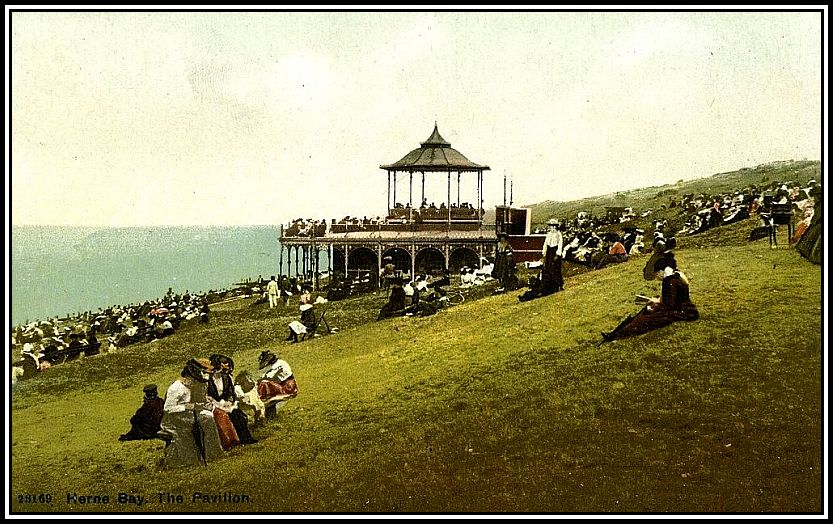 Listening to the Band playing in The Pavilion of King's Hall at Herne Bay on a Sunday Afternoon
-oOo-
Theme of the television programme, Coronation Street, written by Eric Spear (1908-1966)
-oOo-
Click here to hear and see The Horsham Borough Band play Sussex by the Sea
-oOo-
Sadly as a child, I was not especially enamored of the sites that lined the River Thames, except for Whitehall Court.  At the time, I confused the name of this building and always thought it was The Ministry of Defence or The War Office!   It took a great number of years before my mistake was pointed out to me and I learned the building's true identity!
I will return to Whitehall Court and The Ministry of Defence (seen to the left in the photograph) in
-oOo-
Unfortunately, I did not appreciate the views from the bridges either and obviously did not pay proper attention to what my father thought of special interest.   My only excuse was that I was very young.  I found the stroll to be tolerable, as long as I was being carried,  but once I grew heavier, I was required to walk, and this did not please me too well.