THE GRANADA THEATRE CIRCUIT

The Granada Dover
The first new Granada Theatre built especially for Sidney Bernstein and the Circuit
——oooOOOooo——
PART FOUR: THE GIANTS THAT MADE GRANADA GREAT
—oOo—
CEIL AUBREY MASEY
Ceil Aubrey Masey was the architect for both the Phoenix Theatre (1930) along with Giles Gilbert Scott and Bertie Crewe and a number of Granada Theatres including the Granada Tooting. Mr. Masey had trained with Bertie Crewe who was the architect for a number of London theatres and who in turn had trained with Frank Matcham, perhaps the most famous of all British theatre architects and designers. Masey enjoyed an accomplished career, having produced, the New Wimbledon Theatre in 1919, which is now a Grade II listed building and the Rex Theatre, Hayes in 1936, now unfortunately demolished.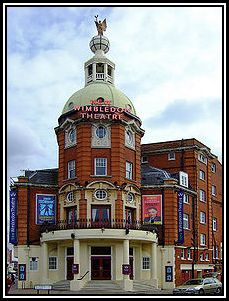 New Wimbledon Theatre
The exterior of the Granada Theatre Tooting shares some similarity to the Phoenix Theatre in that both have Corinthian-style pillars over the entrance. However those of the Phoenix are more decorative and much smaller.

The Phoenix Theatre – Exterior
The Granada Theatre is a huge imposing Moderne Italianate tower of a building that dominates its space on Mitcham Road, Tooting in the Borough of Wandsworth. Its exterior appearance is somewhat austere and perhaps unremarkable looking except for its imposing size. Perhaps a passerby could be easily forgiven for not expecting the remarkable treasures to be found inside.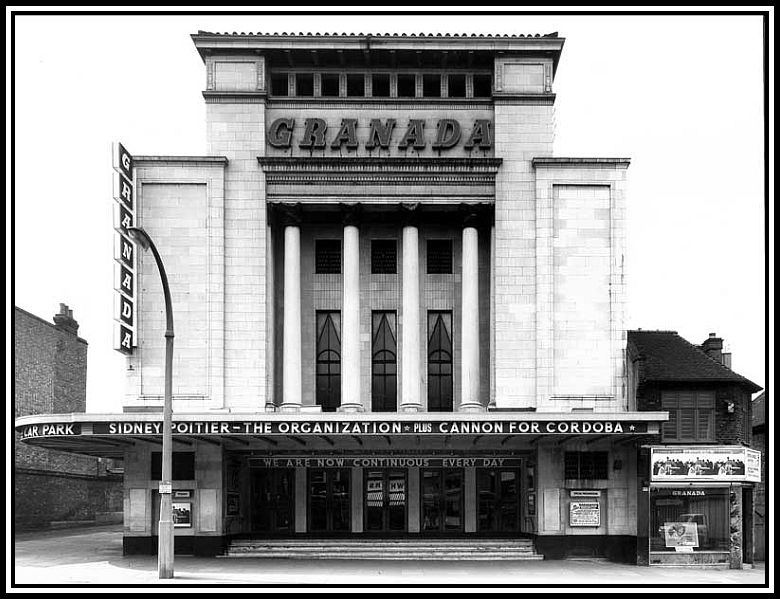 The Granada Theatre Tooting – Exterior
It is my personal opinion that those theatres worked on by Cecil Audrey Masey and Theodore Komisarjevsky are among the most spectacular built in Britain ……. or elsewhere for that matter.
——oooOOOooo——