THE GRANADA THEATRE CIRCUIT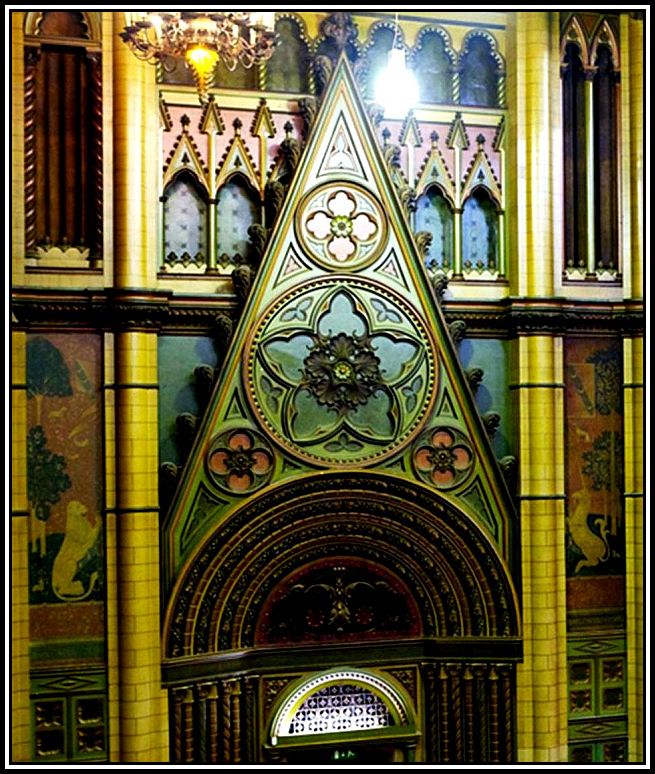 Detail of the right wall of the auditorium of the Granada Theatre Woolwich
-oOo-
THE GRANADA CIRCUIT – PART TWO: INTRODUCTION
The Granada Theatre Circuit was never a huge cinema circuit.  It never consisted of more than sixty theatres, but what it lacked in number, it more than made up for it in other areas.  The cinema circuits of Associated British Cinemas and J. Arthur Rank with its combined Gaumonts and Odeons, were greater in number, and oftentimes remarkable in design, but were not, to me, as spectacular in design and as special as the Granada Theatres. 
To say the least, many of the Granada Theatres were spectacular and some were breathtaking, but above all, each one was unique.
The Granada Theatre Circuit was founded by Sidney and Cecil Bernstein in 1930.  Sidney Bernstein was the major force in the organisation and hired architects and interior designers of remarkable talents that resulted in the building of a series of Theatres that became renown for their architectural style, which was unlike any others in Britain.  Each theatre had a unique yet distinctive quality that was due mainly to the talents and imagination of their interior designer, Theodore Komisarjevsky.  Each building had an exotic quality – like a cathedral or a palace – and promised the patrons, for the price of a ticket, something remarkable once they entered the theatre.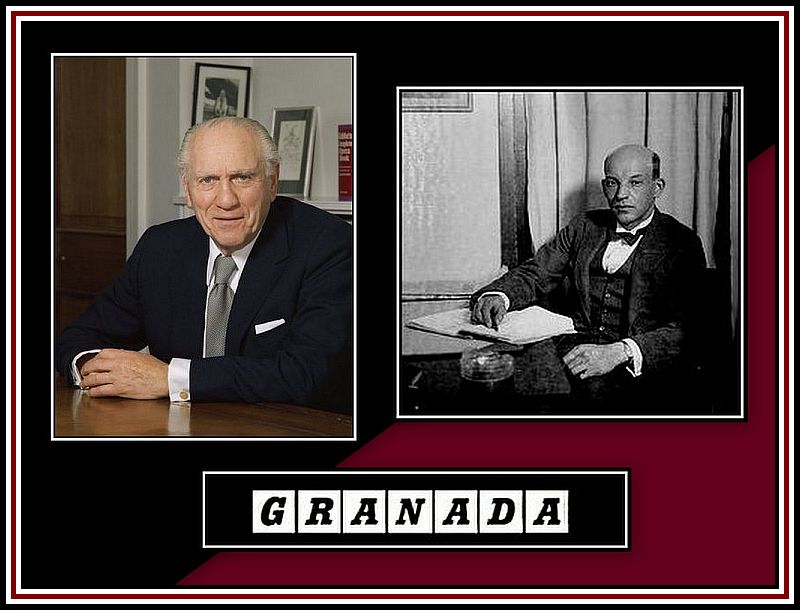 Left: Sydney Bernstein; Right: Theodore Komisarievsky; & Bottom: Granada logo
Granada Theatres and were not found in every neighbourhood.  They were rare, and like other rare things, they were, architecturally speaking that is, gems!
——oooOOOooo——
Click here to go to PART THREE: THE RISE & THE GLORY DAYS
——oooOOOooo——
Click here to return to PART ONE: DEPRIVED
——oooOOOooo——
Click here to return to THE GRANADA THEATRE CIRCUIT Home Page
——oooOOOooo——
Click here to return to the TABLE OF CONTENTS
——oooOOOooo——