IF YOU HAVE BEEN DIRECTED HERE FROM
LONDON TALES (http://cspj-londontales.blogspot.com)
FEAR NOT!!!!!
LONDON TALES will be closing down soon – however all stories appearing there may be found here along with some new ones.
So please enter the site and enjoy!!!
——oooOOOooo——
ISN'T THIS WHERE
CHARLES HADDON SPURGEON
ONCE PREACHED?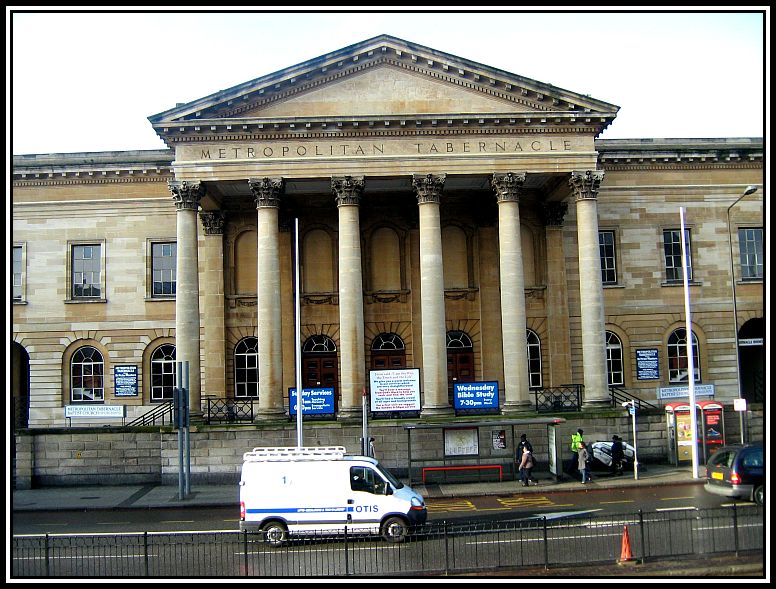 ——oooOOOooo——
PART TWO – WHO WAS CHARLES HADDON SPURGEON?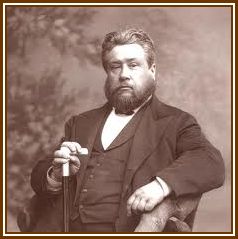 Where I now live, one of the television companies, WRAZ, broadcasts each Sunday morning a church service from a Baptist church nearby, Hayes Barton Baptist Church. This is now the only full-length Sunday service that is available on television nowadays, which goes to show just how less religious the United States is today and, as bad, how the television companies are loathed to worry about minority audiences and provide something for everyone. When I first moved here, there were a number of services on television on Sunday mornings, but slowly, over the years, the need to have good ratings has seen the services dwindle down to one. This service is of importance to shut-ins, as people who are ill or else lacking a car or help in getting to the church rely on television for their weekly religious fellowship.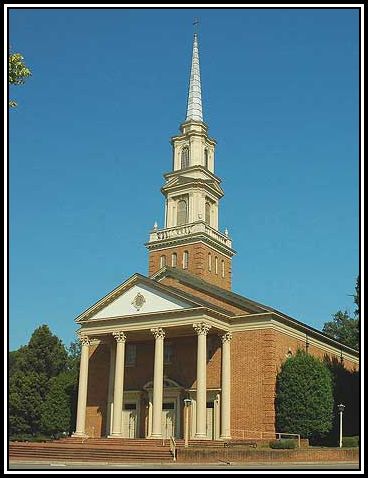 Hayes Barton Baptist Church

The Ministers at Hayes Barton Baptist Church
From Left to Right: Pastor David H. Hailey;
Minister with Students David With; Associate Pastor Kristin Muse;
Former Associate Pastor Tom Bodkin;
and Minster of Music Dan Ridley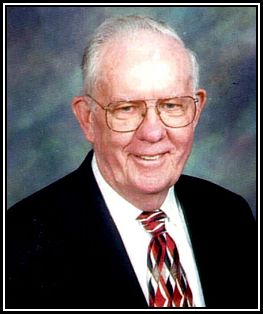 Dr. Malcolm Tolbert who was the interim pasteur when we first arrived in the area
I remember the minister when he first came to the area sometime in the 1990s. He had dark hair then and two young children. His children are now grown and married and his hair is a little grayer than it once was. My mother enjoyed his sermons when she was alive, as he has a personable style and always makes them interesting. He is obviously fond of the works of Charles Haddon Spurgeon and often quotes from them. I am always impressed, as he refers to Dr. Spurgeon as English and not by the generic British! I notice that here in the United States most people tend to refer to people like me as British until we do something disagreeable. Then we become English! And this is generally said with a sneer. But this minister always refers to Dr. Spurgeon as being English, and for this, I am truly grateful.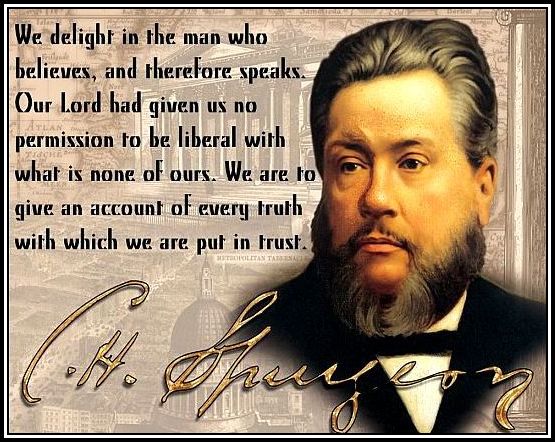 But allow me to back up for a moment. I can hear you asking ….. Charles Who? Did you mean to say Sturgeon, like the fish? No, Spurgeon, as in Charles Haddon Spurgeon!  It is unfortunate to think that not many years ago this name would have caused people to sit up, as almost everyone would have known of him.  Times change and sadly, having written, the moving finger obviously moves on: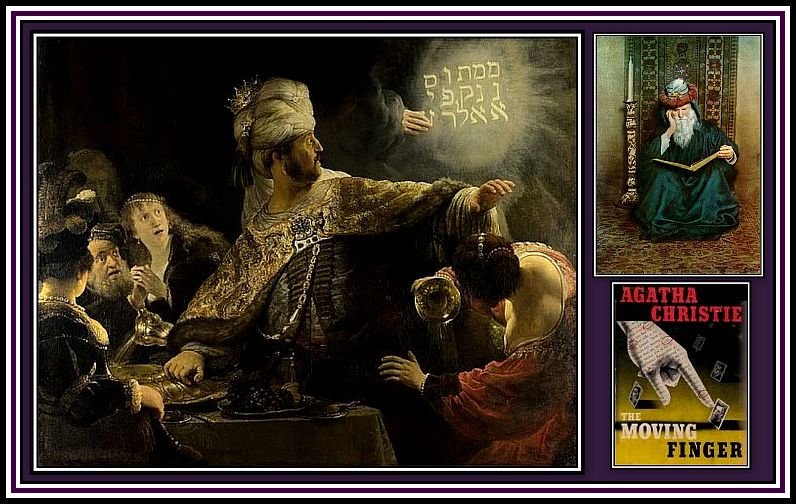 The Moving Finger …… Book of Daniel 5:1-12
Left: Belshazzar's Feast by Rembrandt; Top Right: a depiction of Omar Khayyam; and Bottom Right: cover of the book,
The Moving Finger, by Agatha Christie.
Belshazzar's Feast has been interpreted musically by Handel and William Walton
The Moving Finger writes; and, having writ,
Moves on: nor all thy Piety nor Wit,
Shall lure it back to cancel half a Line,
Nor all thy Tears wash out a Word of it.
The Rubaiyat of Omar Khayyam, translated by Edward FitzGerald
So who was Charles Haddon Spurgeon?  The Reverend Spurgeon was an English Orator whose sermons were apparently spellbinding and who was the Pasteur of a huge flock of parishioners in London.  People came from far and wide to hear him preach.  Today, people still read and re-read his sermons and pamphlets. He was, shall we say, The Billy Graham of His Day.  Yet I feel certain that even the great Billy Graham would be honoured to be mentioned in the same breath as the Reverend Spurgeon.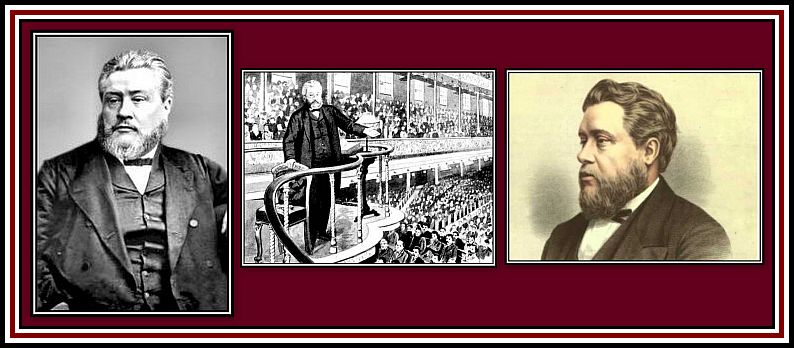 Charles Haddon Spurgeon – 19th June, 1834 – 31st January, 1892
Let me tell the reader from the get-go that my account of Dr. Spurgeon is not going to be an academic treatise despite my wishing that it could be!  However, I will say that Dr. Spurgeon was what is known as a Particular Baptist. Although Christianity and its study together with the study of other religions certainly interest me, I fear that my scholarly limitations do not allow me to discuss the meaning of what exactly a Particular Baptist is in any depth and how its definition fits into further definitions such as Baptist and Christian amongst others. I will, however mention something about Baptist origins. For this I will touch briefly on the four main views to account for its origins, as proposed by the Baptist historian Bruce Gourley:
From: Bruce Gorley, A Very Brief Introduction to Baptist History, Then and Now, The Baptist Observer
Like most definitions, attempting to decide on one generally leads the interested to other terms that will also require defining, which in turn leads to additional terms ….. etc etc etc. This can be somewhat daunting and rather like looking down a microscope where something living is magnified many times and to such an extent that life suddenly disappears leaving the reader baffled, bemused and often lost besides having a headache and oftentimes with an inability to remember what he or she was defining in the first place!
And so having said this let me say that Dr. Spurgeon was a Baptist and a renowned preacher.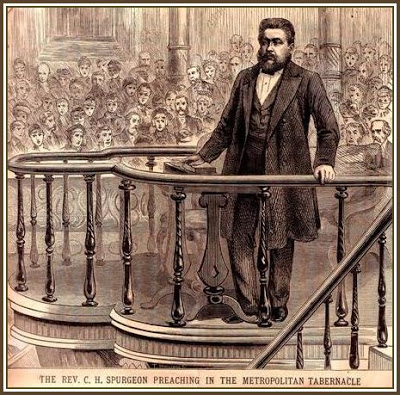 Charles Haddon Spurgeon is renowned for having given spellbinding sermons. His sermons were powerful and caused his audiences to meditate on what they heard. He apparently engaged his audience directly and used only the briefest of notes to remind him of the major points of his text. His sermons were translated into many languages, which lead to him becoming known throughout the Christian world. It is a great testament to his ability as a preacher that he is still referenced today and I can attest that his words have remained powerful and thought provoking. In addition, he wrote prolifically and his written works included numerous commentaries, books on prayer and other devotional pieces.
Dr. Spurgeon stated that:
G-d opened his heart to the salvation message
on a cold and snowy day in Colchester when he was 16-years of age in 1850. The text that affected him so was Isaiah 45:22, which states:
Look unto me, and be ye saved, all the ends of the earth, for I am G-d, and there is none else.
His ability to preach well together with his conviction was quickly recognised and while still only 20-years of age he was made Pastor of the New Park Street Chapel in Southwark, London. This chapel had the largest congregation of all Baptist chapels in London at the time. Within a few months of taking up the Pastorate, word spread of his remarkable ability to preach. After just one year in the New Street Pulpit, his sermons, which were diligently noted by stenographers, began to be published, a process which was to continue over the next 38 years.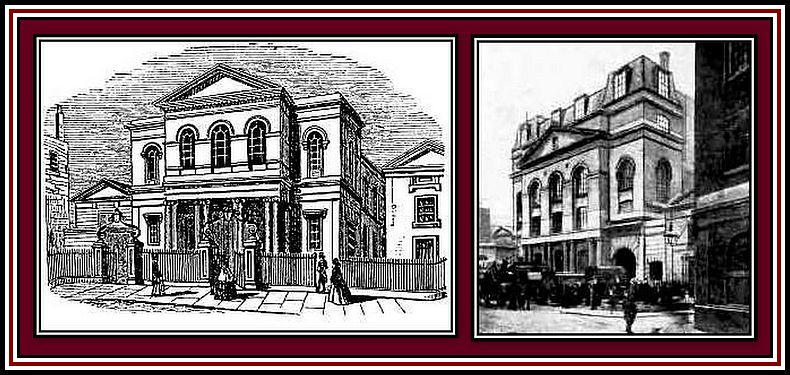 New Park Street Chapel
Left: in 1854 at the time when Dr. Spurgeon became the Pastor; and Right: in 1889 following its expansion
The New Park Street Chapel was soon filled to capacity each week and then overflowing with those wishing to hear his sermons. To accommodate the huge numbers of parishioners, services were moved to the Exeter Hall in The Strand and then to Surrey Music Hall in Kennington, where some 10,000 people heard him preach each week. Tragedy struck during his first sermon at Surrey Music Hall on 19th October, 1856 when apparently a crowd member yelled Fire!  Panic occurred and a stampede led to the death of several people. This event proved humbling as well as devastating to Dr. Spurgeon and was to evoke periods of melancholy throughout his life.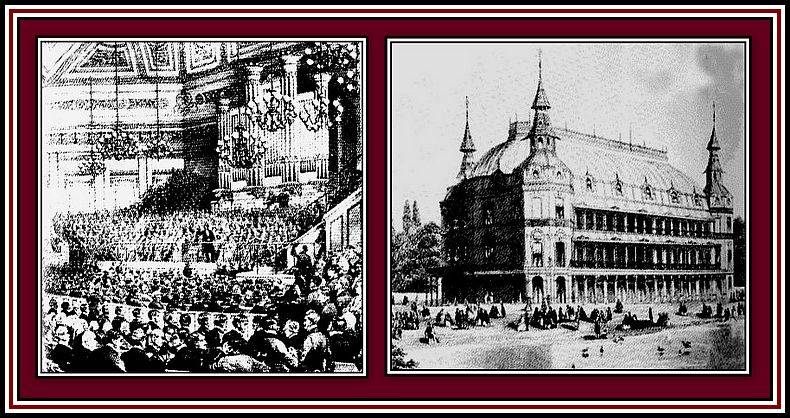 Left: Exeter Hall; Right: Surrey Music Hall
As is the case with such people as Dr. Spurgeon, he was not without critics during his lifetime. Apparently the first attack in the press appeared in the publication, Earthen Vessel, in January 1855.  Dr. Spurgeon did not preach in a revolutionary style or in substance, but was plain-spoken with a direct appeal to the people and quoted from The Bible in the hope of provoking his audience to consider the teachings of Jesus. Criticism continued throughout his life.
With the increasing weekly additions to those wishing to hear Dr. Spurgeon preach, proposals for a new chapel eventually came to fruition with the founding of the Metropolitan Tabernacle at the Elephant & Castle in the Borough of Southwark. The Tabernacle opened on 18th March, 1861 and originally seated 5,000 with room for 1,000 standing and was the largest church of its time. Unlike many ministers, he did not ask for those wishing to pledge themselves to G-d to come forward to the altar at the end of his sermons. Instead, he asked those who were moved to seek an interest in Christ by his preaching to meet him at the vestry on Monday morning. Dr. Spurgeon was to preach at the Tabernacle several times a week until his death in 1892.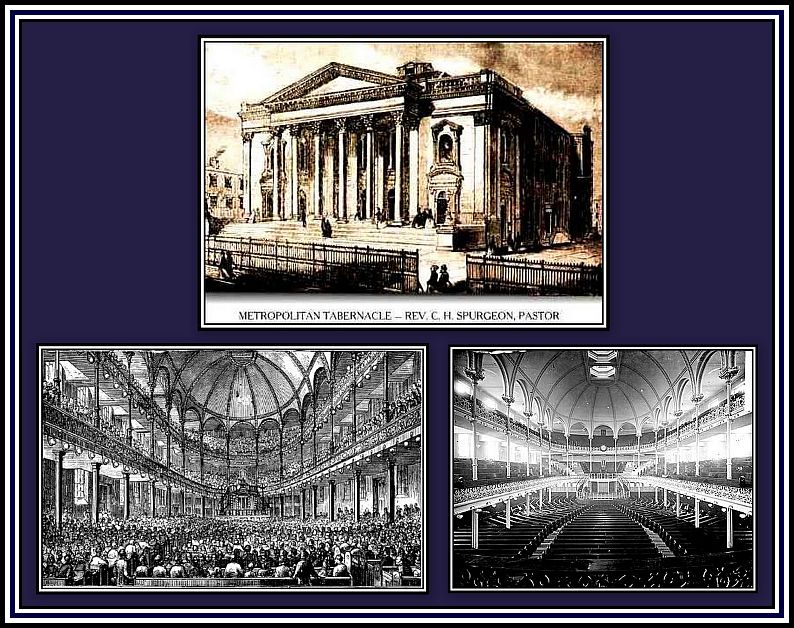 It is said that Dr. Spurgeon preached to some 10,000,000 during his lifetime and delivered almost 3,600 sermons and published 49 volumes of written works. On 7th October, 1857, he preached to his largest crowd, a gathering of 23,654 at the Crystal Palace.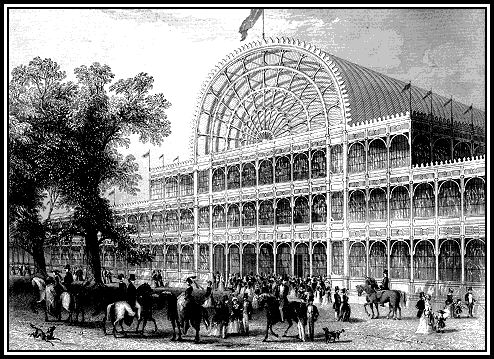 The Crystal Palace, 1851
In addition to preaching and writing, Dr. Spurgeon founded a Pastor's College in 1857, which was renamed in his honour in 1923 when it was moved to its present site in South Norwood Hill. He also founded an orphanage in Stockwell, London, which was open to boys in 1867 and then to girls in 1879 and which continued there until it was bombed during the Second World War after which it was moved to the coast. The orphanage was closed in 1979 with the founding of Spurgeons, a charity set up to provide support that will enable these children to enjoy their childhood and fulfill their true potential, based in England with projects around the country and in other countries.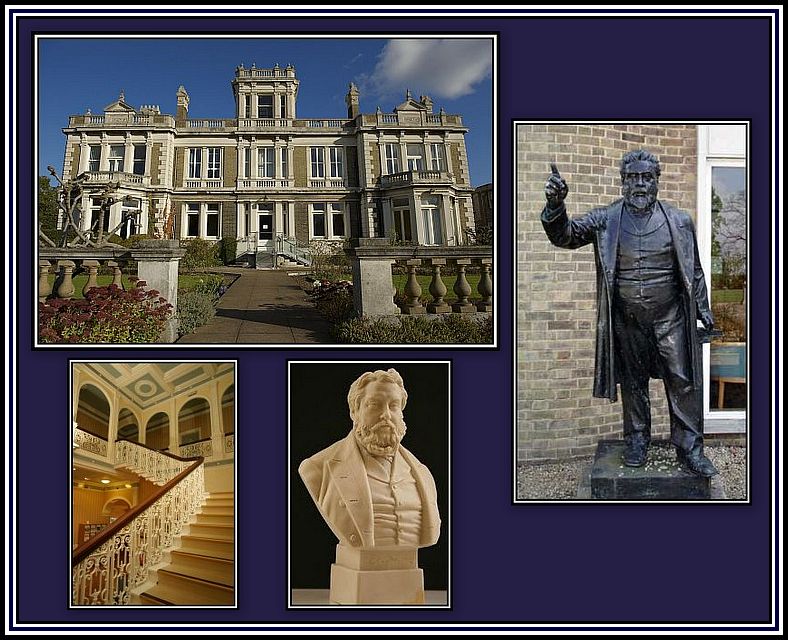 Spurgeon's College, South Norwood Hill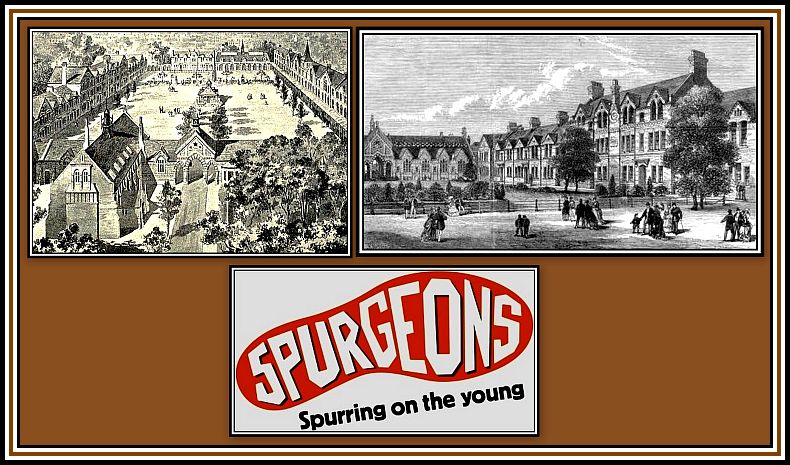 Spurgeon's Orphanage, which moved to the South Coast during the Second World War
and closed in 1979 with the founding of Spurgeon's charitable organisation
In 1887, Dr. Spurgeon became the centre of a controversy amongst Baptists as a result of his published article, Down-grade. As a result, the Metropolitan Tabernacle was disaffected from the Baptist Union. From what I can gather, the controversy arose from tensions resulting from the interpretation of Scripture. Dr. Spurgeon held to the principle that The Bible alone contains all knowledge necessary for Salvation and Holiness, the Sola scriptura (i.e. by scripture alone). This was the subject of much debate at the same time throughout Protestant fellowships and would serve to divide them. Dr. Spurgeon believed that his success as a preacher came from his belief in Sola scriptura and alleged that the Baptist Union was being weakened by its downgrading by tolerating an incremental creeping into its belief by concepts that he considered alien to belief (e.g. The Theory of Evolution, The Graf-Wellhausen Hypothesis etc). Unfortunately controversy spread amongst members of the college that he had founded and brought division amongst the students.
Dr. Spurgeon married on 8th January, 1856 to Susannah Thompson in London and had twin sons, Charles and Thomas, born on 20th September, 1856. Susannah Spurgeon suffered from ill-health for much of her married life and was invalided by the time she was 33-years of age. Despite this, she was to out-live her husband.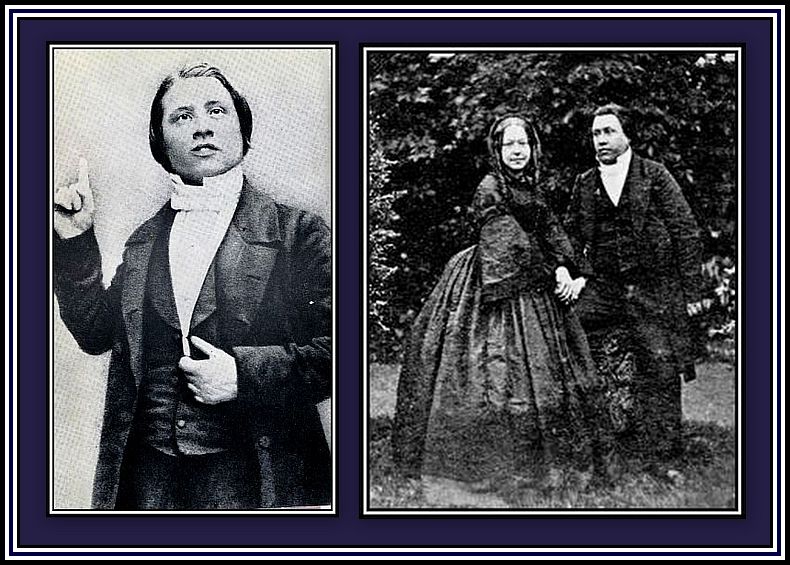 Left: when beginning his life as a preacher; Right: soon after marriage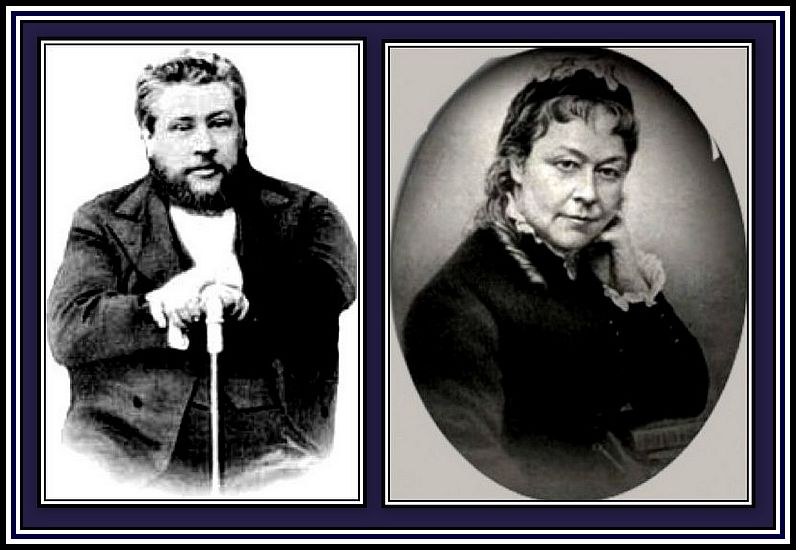 Charles and Susannah Spurgeon
Dr. Spurgeon also suffered ill health in his later years with Rheumatism, Gout and Bright's disease and often went to Menton in the South of France to recuperate. It was during such a visit that he died on 31 January, 1892. He was buried at West Norwood Cemetery where his tomb is still often visited by admirers.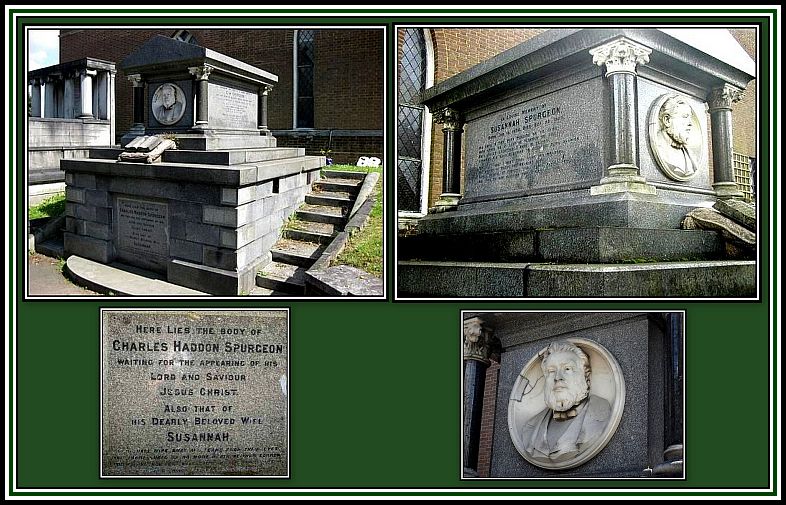 The Grave of Susannah and Charles Haddon Spurgeon
Dr. Spurgeon's son, Thomas became a Pastor and preached in Australia and New Zealand. He returned to England and eventually became Pastor at the Metropolitan Tabernacle from 1893 and 1908. Thomas Spurgeon was the Pastor of the Tabernacle in 1898 when it was destroyed by fire with only the portico and basement being saved.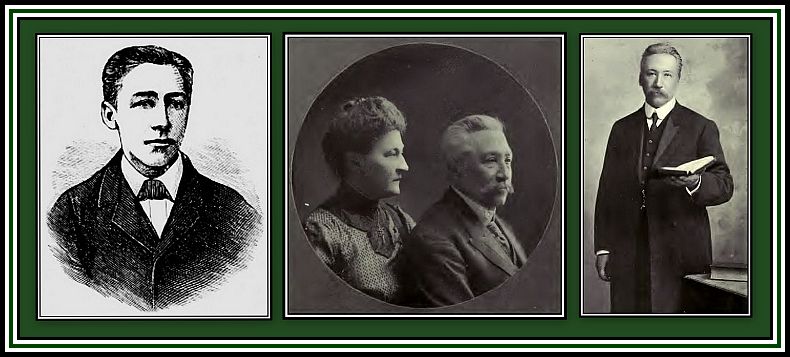 Left: Thomas Spurgeon, as a young man;
Right: at 50-years of age; and Centre: with his wife Lila Rutherford Spurgeon
The Tabernacle was rebuilt along similar lines as before, but was severely damaged once more in May 1941 during the longest air raid of the Second World War. Again the portico and basement was saved. In 1957, The Tabernacle was rebuilt a second time on the original perimeter walls, but on this occasion to a different design.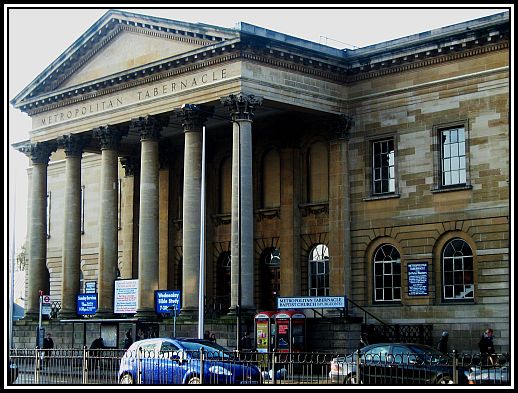 The Rebuilt Metropolitan Tabernacle (1957) with original Portico
Unfortunately the Second World War brought much damage to the area of the Elephant causing a reduction of the population living there. This led to a marked decrease in the congregation attending By 1970, the numbers attending services each Sunday were at their lowest point, but since then, due to the efforts of the Pastor and his staff, the numbers have begun to increase again.
However despite the woes of the Tabernacle, the name of Charles Haddon Spurgeon and his sermons continue to inspire people throughout the world and as long as the Pastor on television here continues to preach, he will not be forgotten in this area, I am glad to say.
I have read that Dr. Spurgeon enjoyed the hymns of Issac Watts who incidentally is buried in the Non-Conformist cemetery, Bunhill Fields, along with John Bunyan, William Blake and Daniel Defoe, which is very close to where I once went to school. Here are some hymns that I am sure were well-known to him:
——oooOOOooo——
Click here to go to PART THREE – A VISIT TO THE TABANACLE
——oooOOOooo——
Click here to return to PART ONE – THE ELEPHANT
——oooOOOooo——
Click here to return to
ISN'T THIS WHERE CHARLES HADDON STURGEON ONCE PREACHED? Home Page
——oooOOOooo——
Click here to return to the TABLE OF CONTENTS
——oooOOOooo——