THE WANAMAKER ORGAN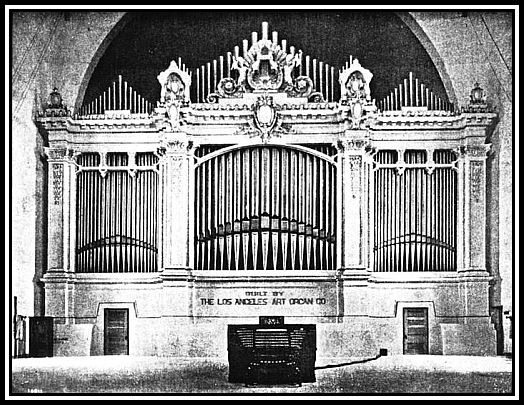 The Grand Concert Organ in Festival Hall of the St. Louis World's Fair, 1904
—ooOoo—
PART EIGHT:  APPENDIX – THE BUSINESS OF LIFE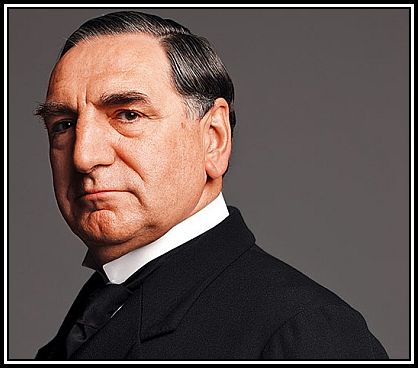 The Business of Life is the Making of Memories …….. Mr. Carson, Downton Abbey, 2013
During the Wanamaker Organ Festival at Macy's of 2014, I had the opportunity to speak to a number of fellow visitors.  These people had traveled both far and wide to attend the events.  Some, like myself, were here for the first time while others had been many times.  Whether one traveled from the other side of the world or from Philadelphia or if it was one's first visit or if one had attended multiple times, we all shared one thing in common ……. an excitement for we knew that we were going to hear a grand and glorious instrument being played.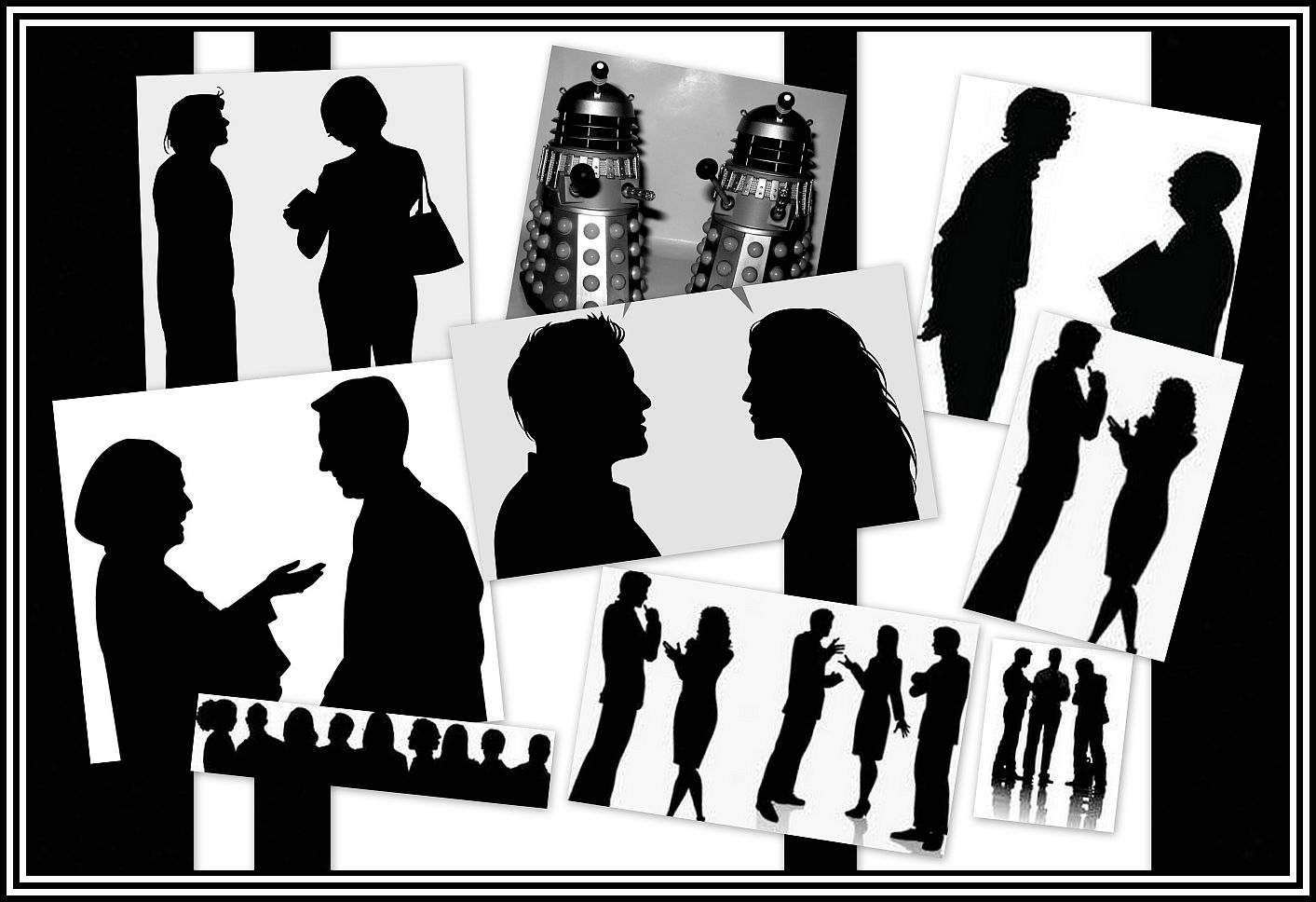 One thing that was apparent from my conversations with  those visitors who had attended the Concert a number of times, each had gathered special memories of past events that they obviously teasured.
-oOo-
One person told me an amusing incident that apparently happened in the Store during the tenure of Keith Chapman.  Seemingly a problem developed as a result of a misbehaving visitor that required Security being called.  This led to a chase down.  Seeing this, Keith Chapman leaped into action and accompanied the chase by playing a Keystone Cops ditty!  I must confess that had I been present, I would have collapsed to the floor in uncontrollable laughter!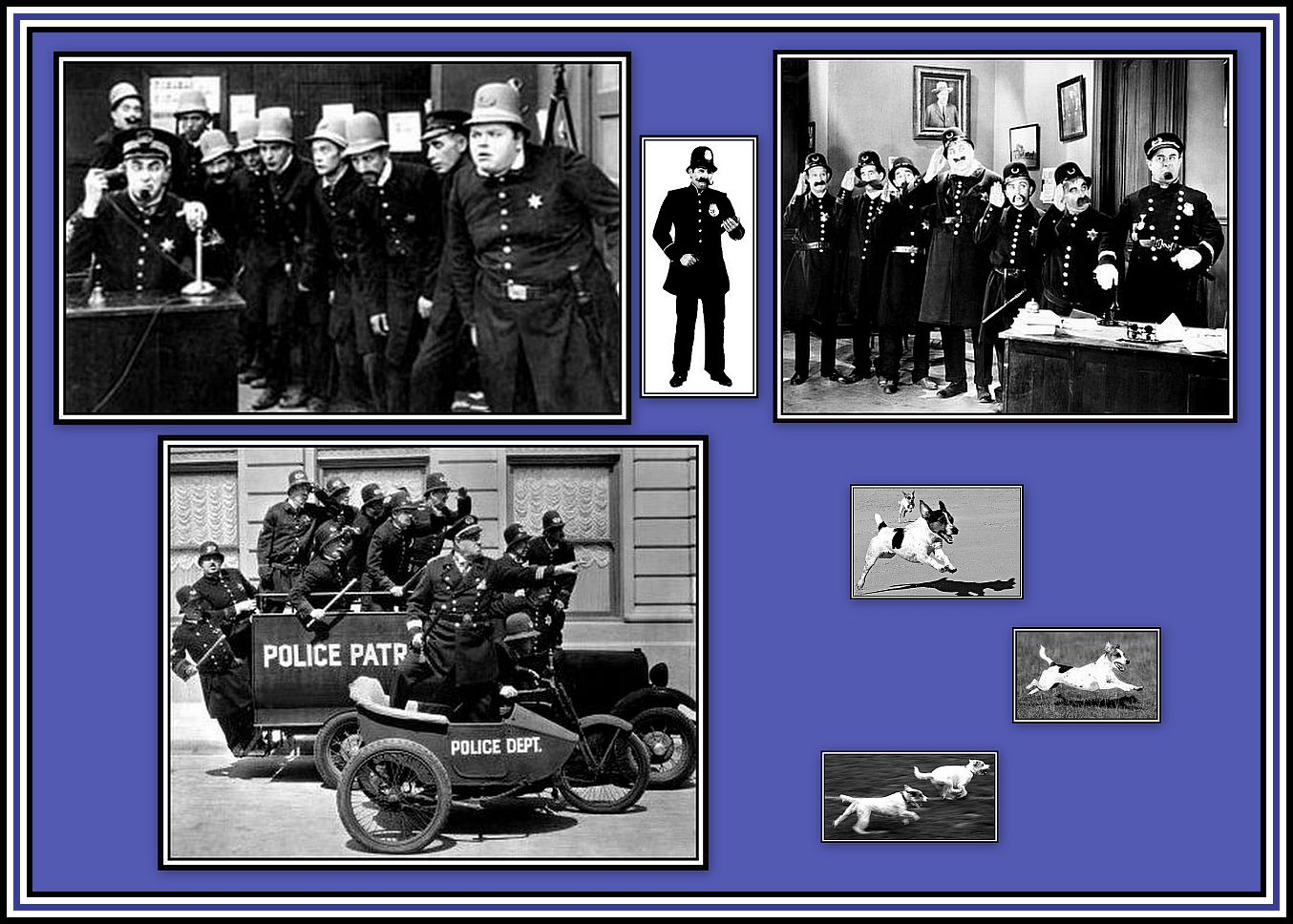 Keystone Cops giving chase!
-oOo-
NEIGHBOURS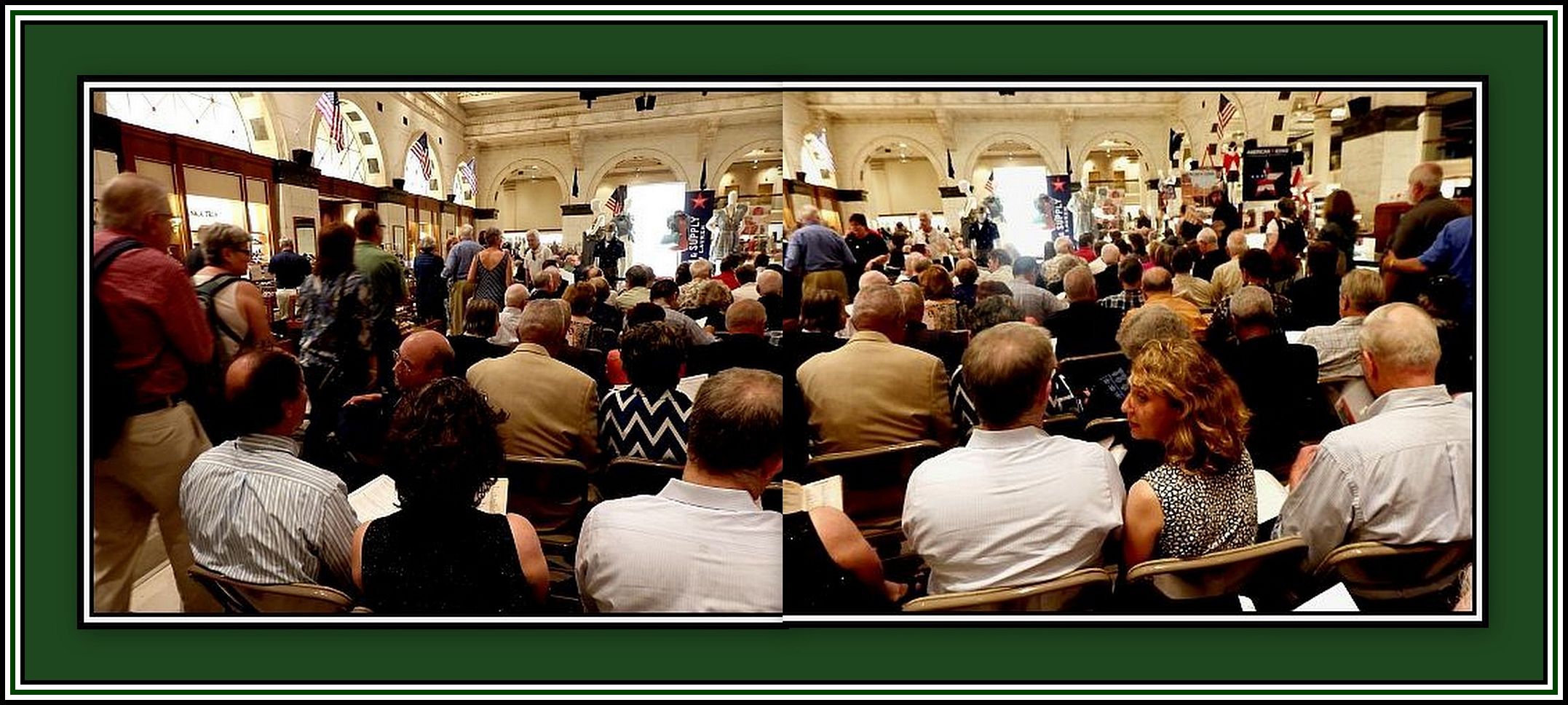 After finding my seat in the Grand Court and reading myself for the Grand Evening Concert, I turned my attention to my neighbours.  Here I was seated with strangers on either side of me, and indeed with a whole atrium of strangers around me, but we had something in common: we had come from various places to hear the Wanamaker Organ played.
To my left was a man who was evidently on his own and passing his time while waiting for the concert to begin by reading some of the pamphlets distributed by The Friends of the Wanamaker Organ.  I tried to start a conversation with him by saying something general about the Grand Court, but he obviously did not wish to talk, as I only received a slight grunt in reply.  I thought it best to leave him to his own devices and try talking to him later once he had run out of pamphlets.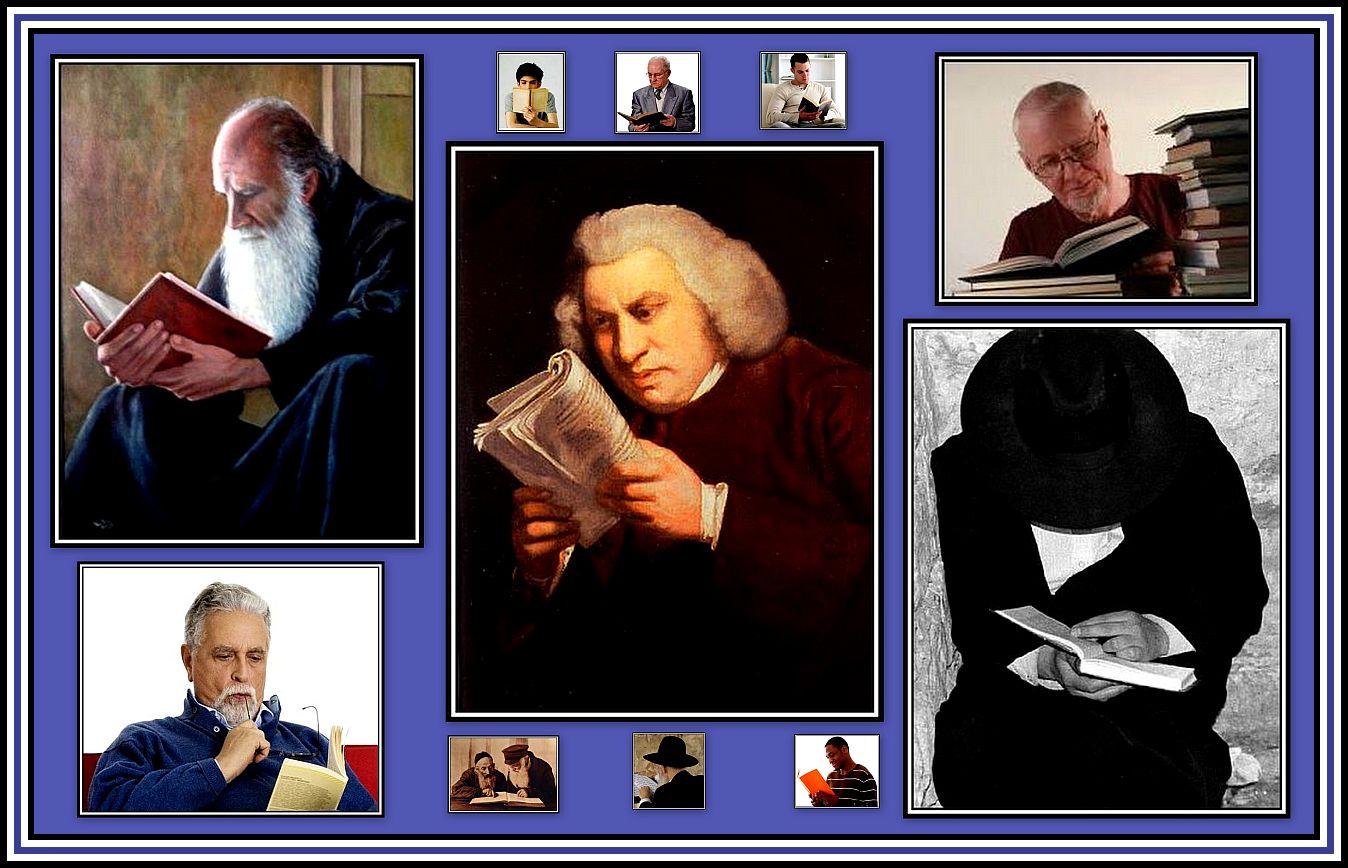 To my right was a lady who was passing her time looking around the Grand Court.  I again made a simple and non-threatening comment about the atrium to which she happily replied.  After a few minutes chat, I discovered that she had come to Philadelphia from San Diego, California, to visit her daughter and family.  She said that she had been seated next to a man on the aeroplane who was flying to Philadelphia especially to tune the piano at the Store.
Apparently he had told her about the Wanamaker Organ Day during the flight, which she said sounded fascinating.  She added that the concept of a large pipe organ in a department store was something unique and definitely something worth seeing and hearing.  After telling her daughter about the organ being in a department store in the centre of Philadelphia, her daughter agreed that this was something of interest.  After listening to Crossover, the radio programme presented on WRTI-FM earlier that day, they decided that they had to attend the Grand Evening Concert and telephoned immediately for tickets.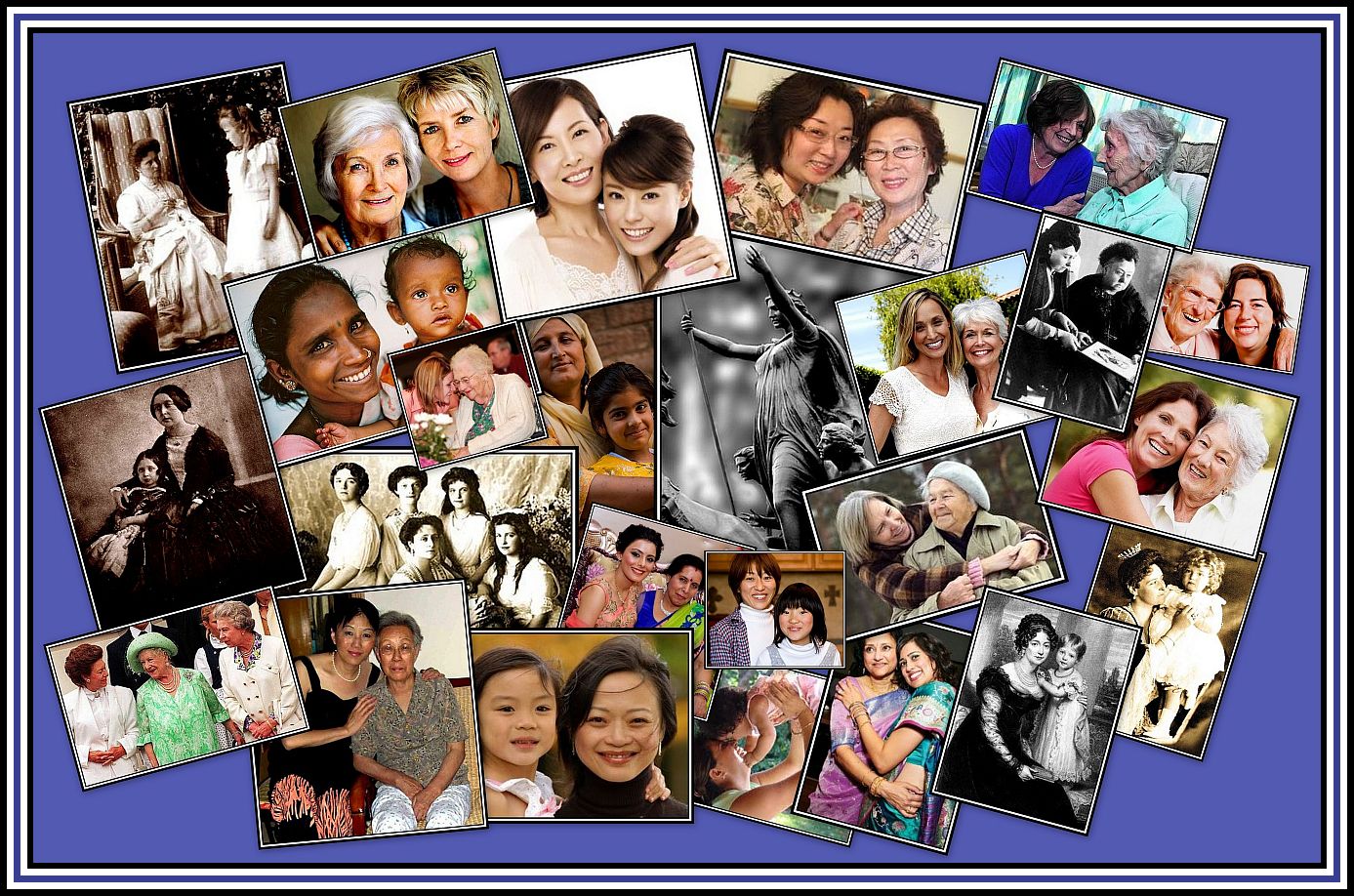 Mothers & Daughters
When she had finished talking, I mentioned that I had seen her travel companion earlier in the day draped over the grand piano on the stage before the Organ Casing complete with a tuning fork in hand and busy going about his business.  After that, her daughter who was seated to the lady's right, turned to her mother and started talking.  I was quickly introduced to her daughter and after the exchange of pleasantries, the two ladies passed into deep conversation and I remained looking about the atrium once more.
-oOo-
It was time to return to the gentleman to my left.  He seemed to have exhausted his stock of pamphlets now and was quickly skipping through them obviously looking for anything that he might have missed earlier.  I opened the conversation again and this time I got more than a polite grunt in reply.
The story behind his reason for being at the concert was very interesting and something that I understood well, as will soon become apparent.
It seemed that he had attended the Wanamaker Organ Day every year since they began.  He got into the habit of coming to the Store with his parents as a child, as they were very fond of listening to The Organ.  He said that he still attends the Organ Day and that he also comes to the Store once or twice a week during his lunchtimes and always sits for a few minutes at the feet of The Eagle.
I was intrigued by his trips to the Store and his habit of seating himself at the feet of The Eagle and so encouraged him to talk more with the hope of learning more why he made these trips or rather pilgrimages.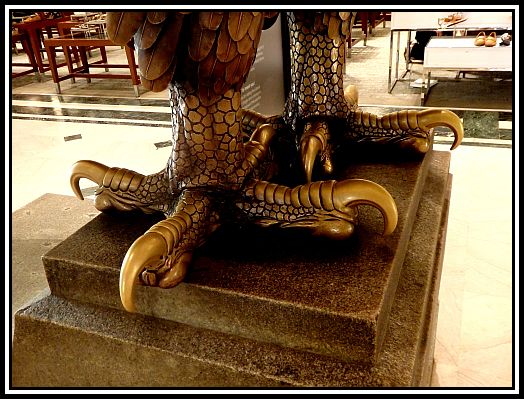 -oOo-
After a bit, the man said that as a child his mother often brought him to the Store when it was still Wanamaker's.  He said that he was born in Philadelphia, but he and his parents moved to the suburbs in the early 1950s.  His father continued to work downtown and traveled into the city each day.  Every Thursday evening, he and his mother would come to the Store and meet his father later when they would have dinner and then go either to the cinema or to the theatre.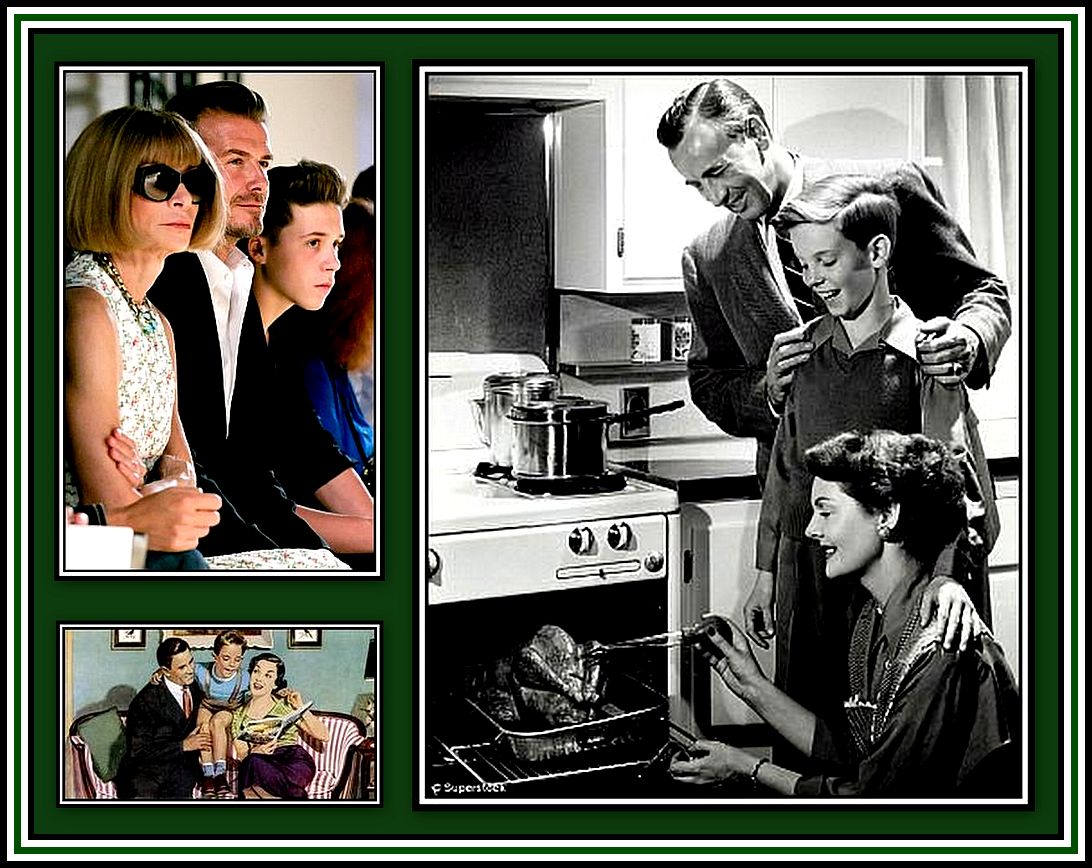 -oOo-
His memory caused me to reflect on my own parents.  When I was a child, they had a Pie 'n' Mash Shop in Whitechapel in the East End of London, which closed on a Thursday evening.  I used to love Thursdays, and still do, as we would either go to the cinema or to the theatre in the evening.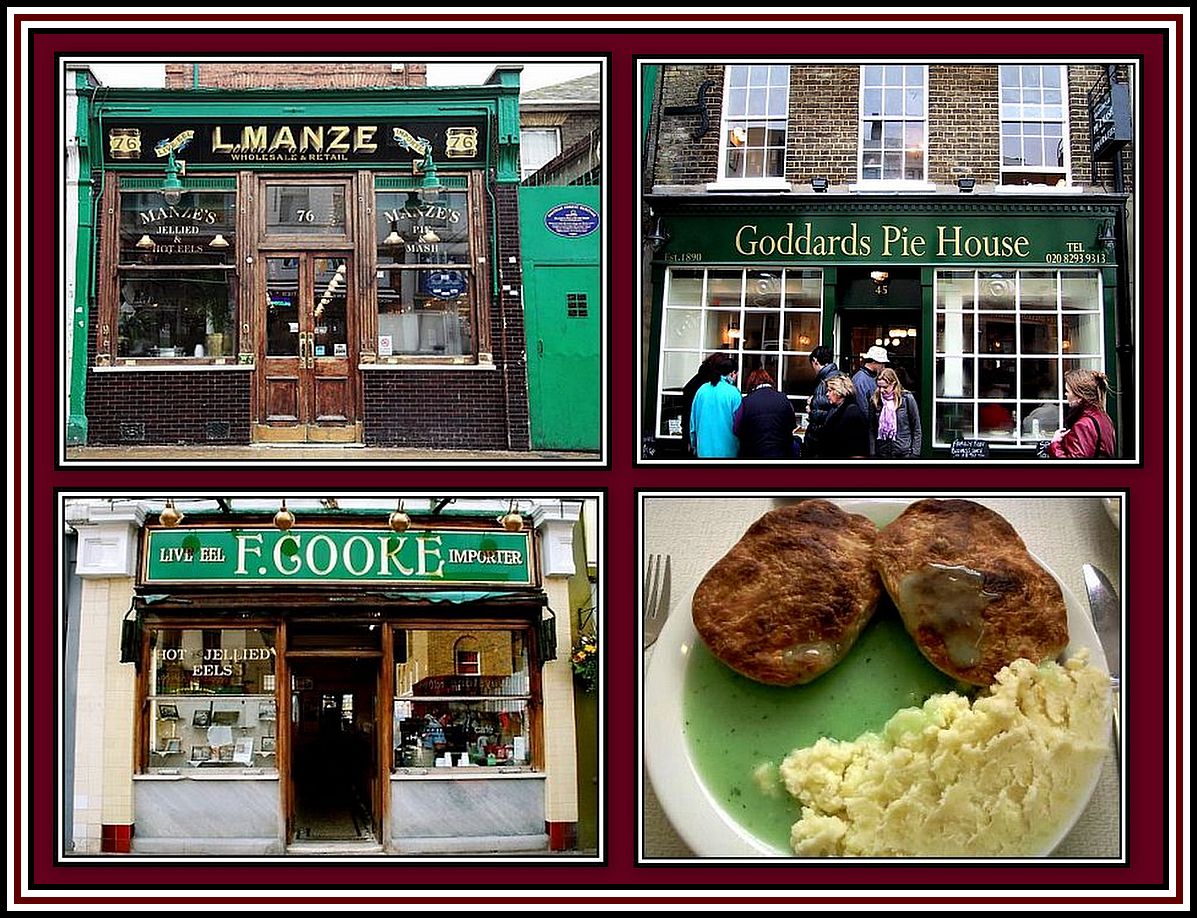 London Pie Shops
Note the photograph of the Pies 'n' Mash: as a child, I hated the green parsley-flavoured liquor; also, this feast was NEVER eaten with a knife and fork – knives were considered too dangerous to be given to certain clientele – pies 'n' mash were always eaten then with a spoon and fork!
-oOo-
The man continued with his story: after school his mother used to bring him to Wanamaker's on the train from their home.  She deposited him at The Eagle where he would wait for her to return after doing a little shopping.  He said that although he always brought a book to read, he spent most of his time exploring The Eagle itself.  He said that he was never bored sitting there, and over the years, got to know the statue and some of the sales staff very well.  While sitting at the feet of The Eagle, people came and went and sat along side him.  Some often spoke to him since this was a time when it was quite safe to leave a young child alone at such a public place and have no fears from people that spoke to him or her.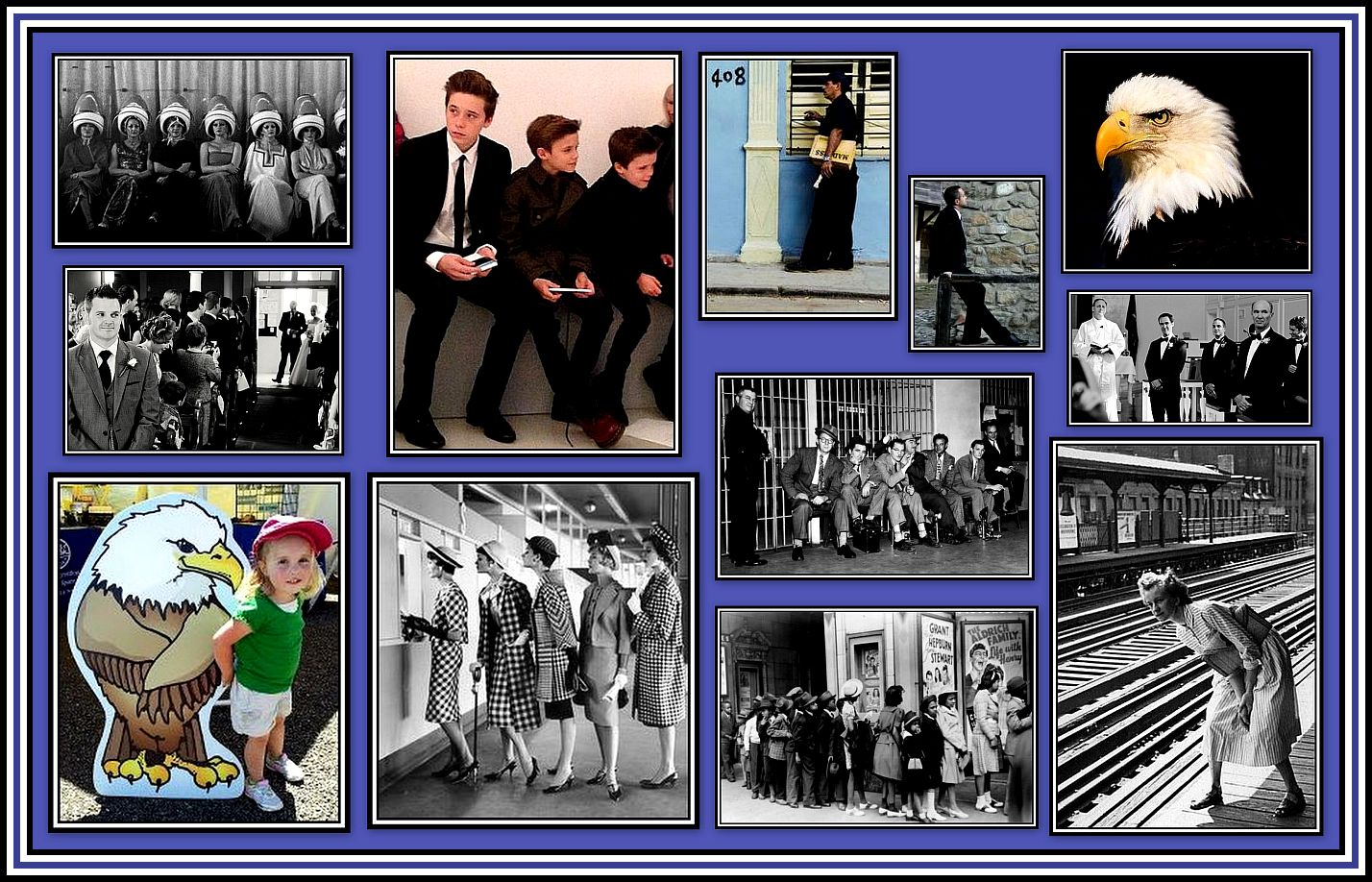 Waiting
Apparently his mother never left him alone for long and would return periodically to see if he was doing fine.  He said that he especially enjoyed coming to the store during the Christmas Season since he always liked to see the decorations and going to the Toy Department.  Alas, at the time of talking to him, I was not aware of the Wanamaker Rocket Express that took children around the department in an overhead Monorail, as I would have liked to have known what that experience was like.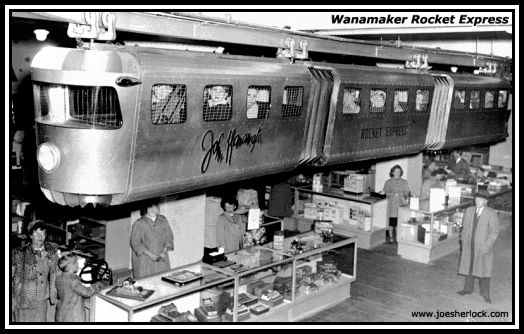 The man said as he grew older, he still came to the Store with his mother and continued to eat dinner and go to the cinema or theatre.  They did this until in the mid-1970s when his parents decided that it was too dangerous to be downtown after dark.  Once his father retired, they came to the Store during the week and enjoy the musical interlude at lunchtime while seated at the feet of The Eagle.  Following this, they had lunch and then went to a matinee at the theatre or to the cinema, when there was something decent to see, he quickly added.
The man remained silent obviously lost in his thoughts.  After a bit, I asked if his parents were still alive.  He shook his head.  I sensed that he was still very upset at their passing.
I told him that my own parents were dead and quickly added that one never quite gets over the death of one's parents.  He nodded in agreement and added that he enjoyed coming to the Store still.  He said that he liked to come once or twice a week during his lunchtime.  He said that he liked to sit at the feet of The Eagle just as he had in the past.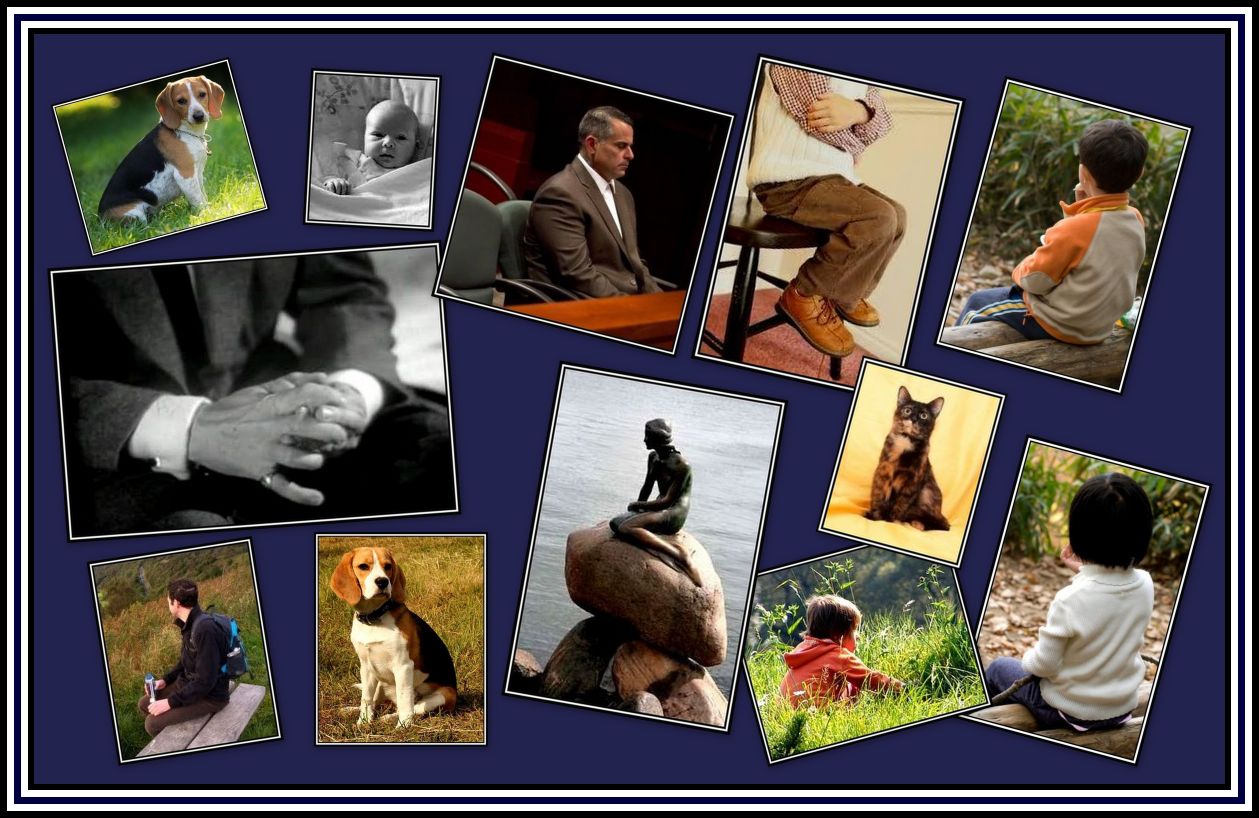 Sitting Quietly – Waiting, Thinking and Often Remembering
The man didn't have to say more, as I understood what he was thinking.  I felt sorry for him, but despite his loss and his sadness, he had his memories, and, as someone was once to have said, the business of life is the making of memories.
And so here we were, like so many others seated in the Grand Court, waiting to hear the Organ played and perhaps recalling our memories.
-oOo-
While sitting there, in the Grand Court, my mind wandered back to my own parents and I began to think of one of their trips to North America.  I remember, I was thinking of moving to New York and was going over with the purpose of confirming or rejecting a position at one of the hospitals there.  I thought that it might be nice if my parents came over and spent some time visiting the East Coast of the U.S. since they had not been there before.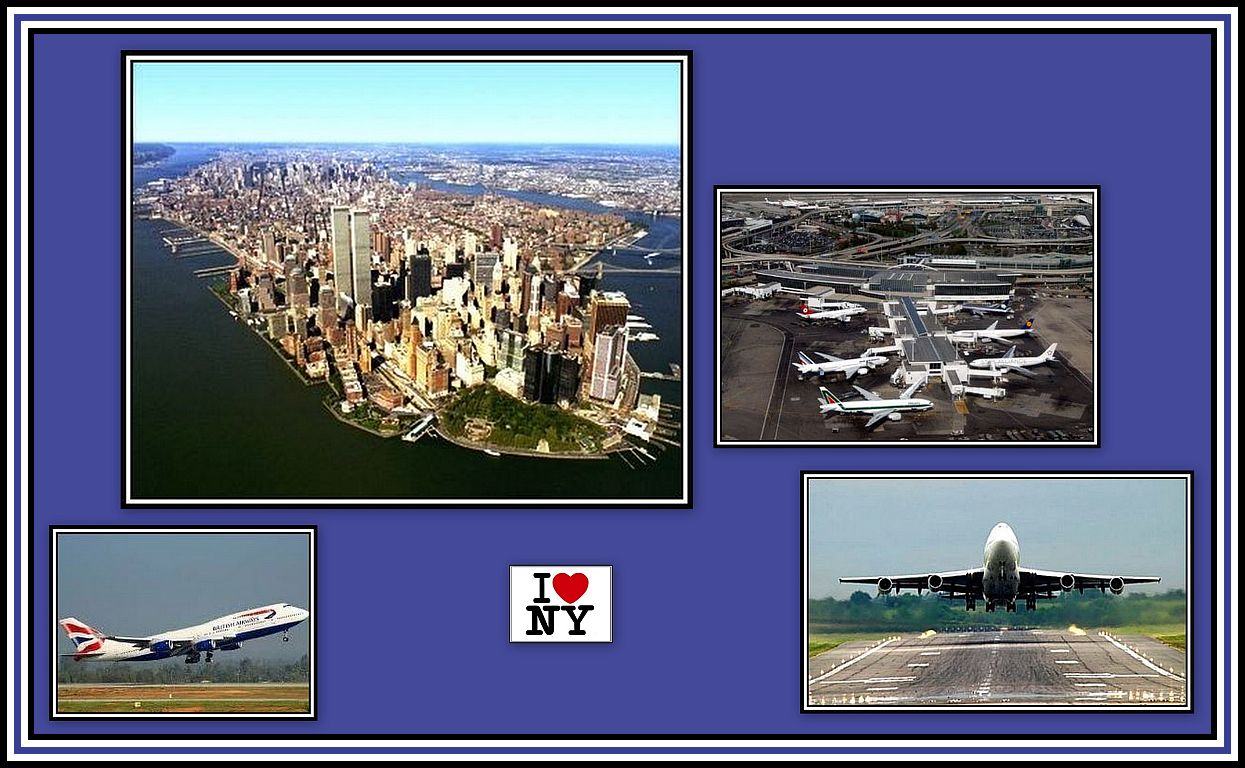 I remember that for some unknown reason I had booked rooms at the Statler Hilton, which today is the Hotel Pennslyvania.  but suspect that I did so since the railway station where we were to get the train to Washington was just across the road.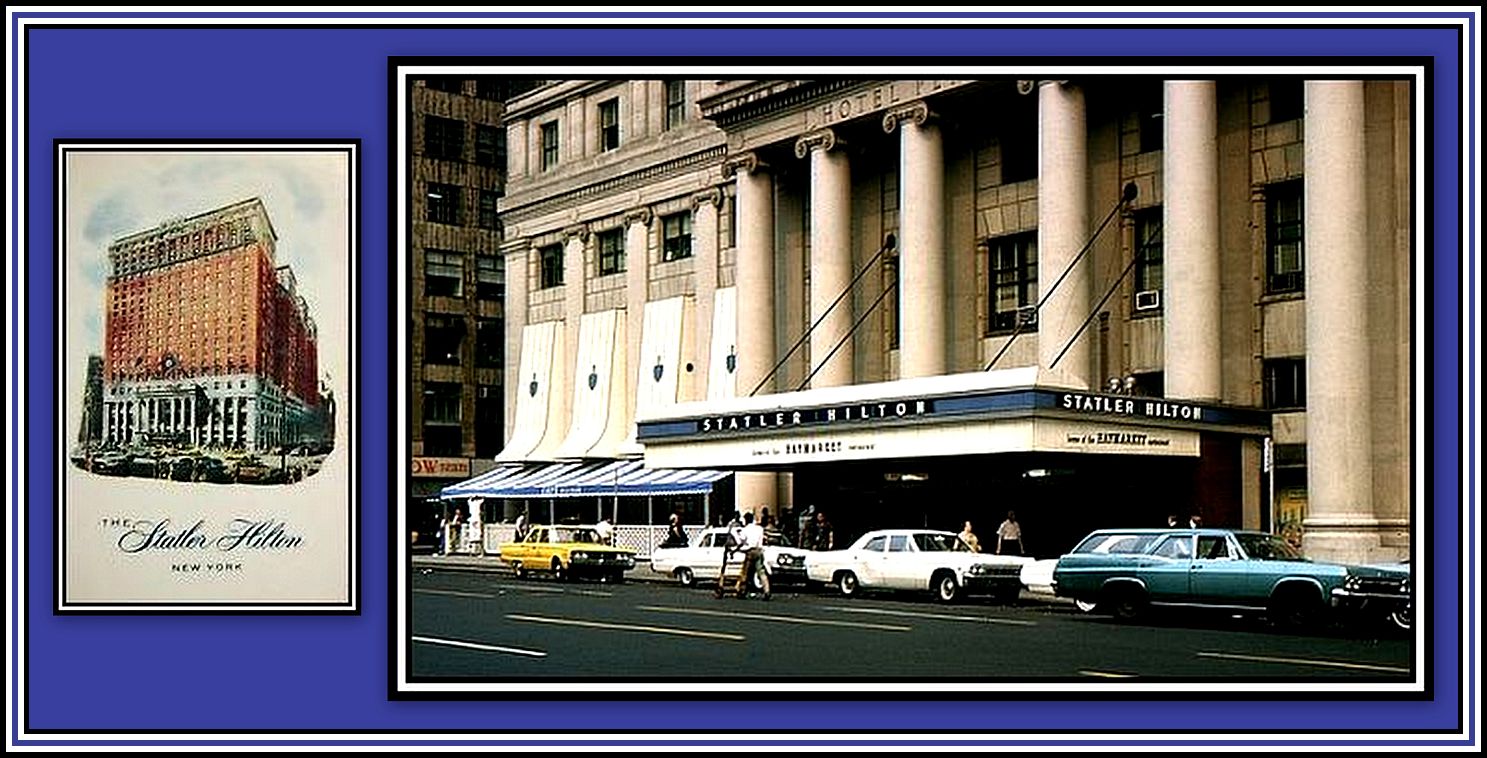 The Statler Hilton (named as such from 1954 until the early 1980s)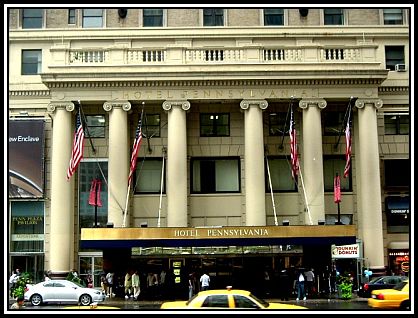 The Hotel Pennsylvania Today
It is interesting to note that the hotel still has the original telephone number assigned to it when it was built in 1919, Pennslyvania 6-5000 , (at first PEN-5000, then PE-6-5000 and now 212-736-5000), and which inspired the song written in the 1940s and made popular by both the Glenn Miller Orchestra and The Andrew Sisters.
Click here to hear Glenn Miller & His Orchestra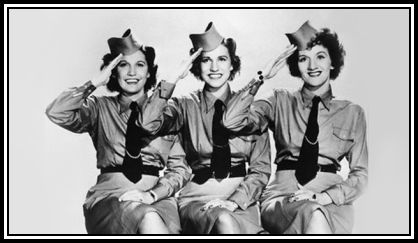 Click here to hear The Andrew Sisters
-oOo-
I still have to laugh when I think how decidedly unimpressed my mother was by New York City.  My father, on the hand, loved the buildings and the bustle in the streets.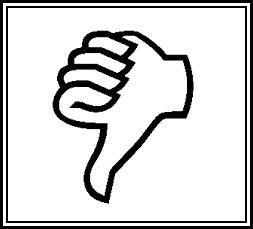 After we booked into the hotel and started to discover the joys of the city by foot, my mother was filled with complaints about the area.  She said that the streets were dirty and lurking with illnesses!  I have to admit that the streets were dirty, however it was her other comment that proved to be strangely, and unfortunately, prophetic!
New York City in the late 1970s was not especially well run and suffered from many problems.  It was not only dirty, with some streets being filthy, but also quite dangerous in some areas.  I attempted to change my mother's mind about the City, but nothing I could do caused her to budge in her opinion until she saw it from the water.  Thank G-d for The Circle Line for it helped to save the day for New York City!!!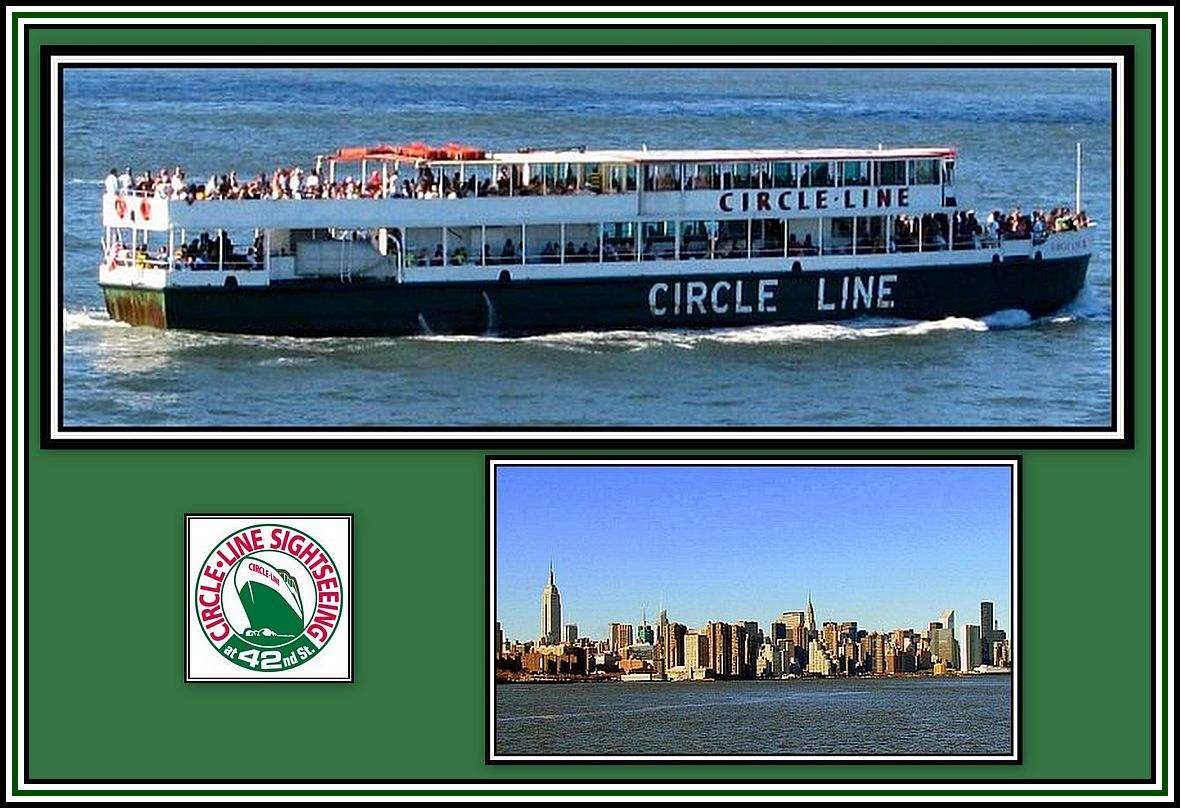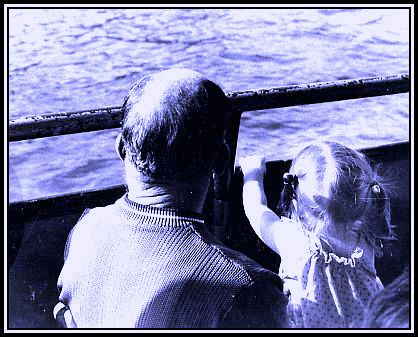 My Father with a young friend during their trip on The Circle Line
Anyway, my mother never changed her opinion of the area around the hotel, The Garment District, despite our coming from the equivalent area in the East End of London, Whitechapel, which was once a garment-making centre.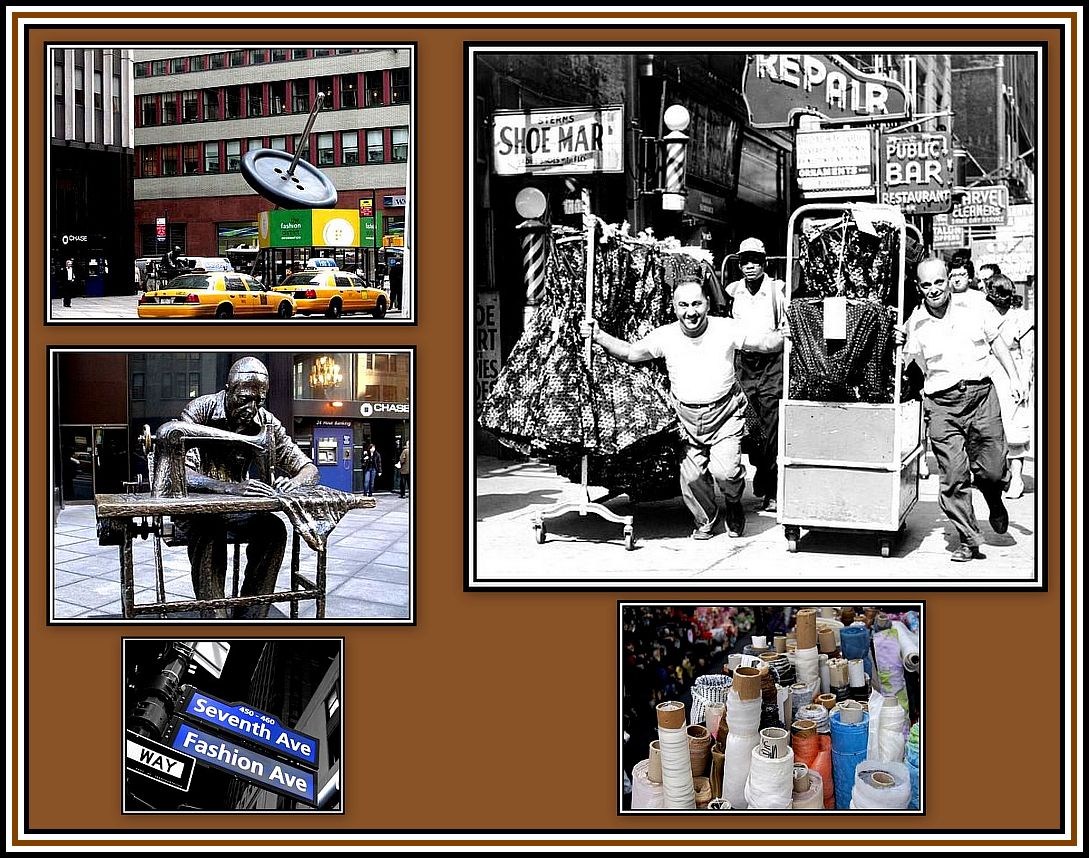 -oOo-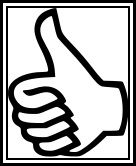 Almost, but not entirely ………
Despite an uneasy truce being called between my mother and New York City, it is unfortunate to say that the City was not done with her just yet.  On the very day that she began to think that perhaps the City was not as terrible as she had first thought, thanks to her trip around Manhattan by boat, tragedy struck the City!
Legionnaire's Disease broke out.  As bad as this was, worse was yet to come: It not only broke out in Manhattan, it broke out in The Garment District.  The final nail in the coffin was that It not only broke out in The Garment District, but did so in the street directly to the south of the hotel!  In order to fully appreciate the seriousness of this finding, one needs to learn a little more about my mother and her childhood.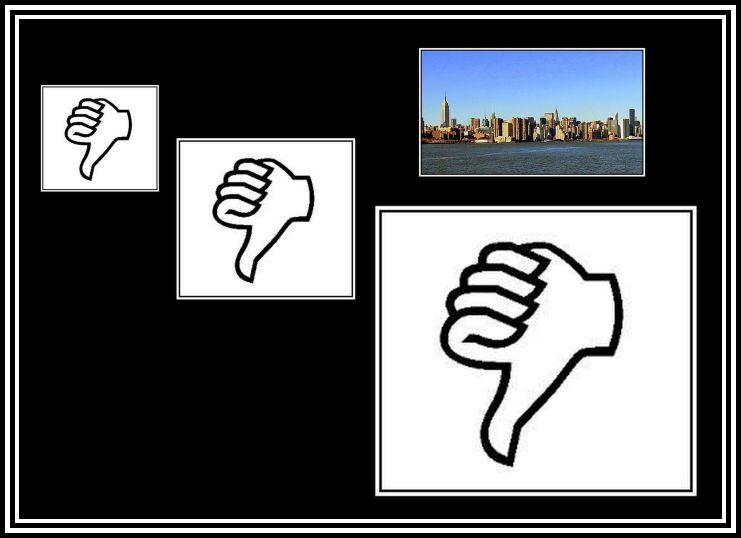 -oOo-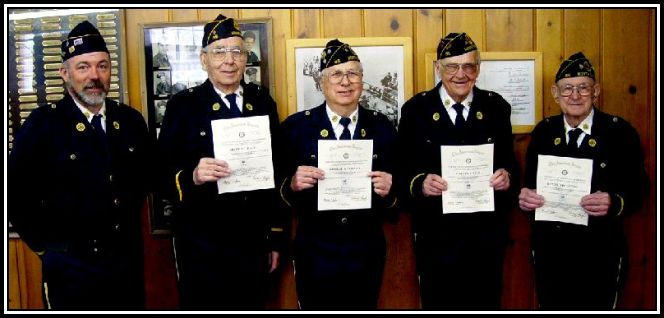 Members of the American Legion
Legionnaire's Disease was named for the illness that broke out at an American Legion Convention in Philadelphia in 1976.   The outbreak presented as a Pneumonia and caused great concern, since initially, no Etiology (causation) was identified.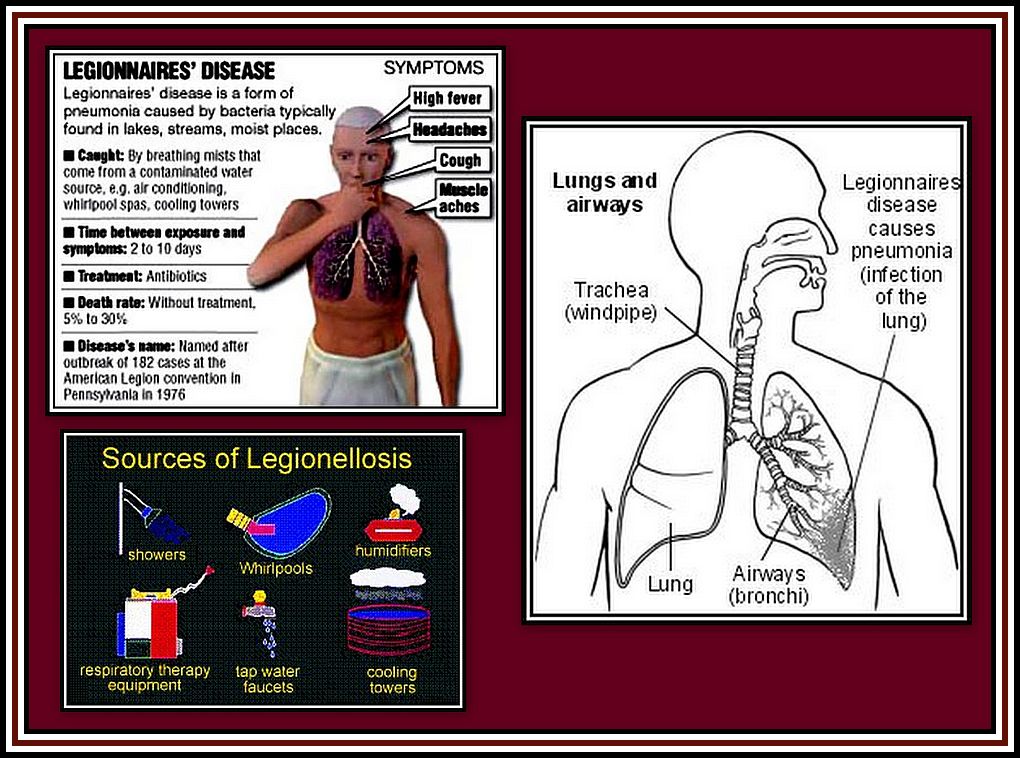 Eventually, the cause and the culprit were identified!  The infection was the result of Legionella pneumophila. a Rod-shaped Bacterium .  growing in standing water.  Once identified, the Bacterium was shown to be Gram Negative by Gram Stain Testing, but was visible by Silver Stain.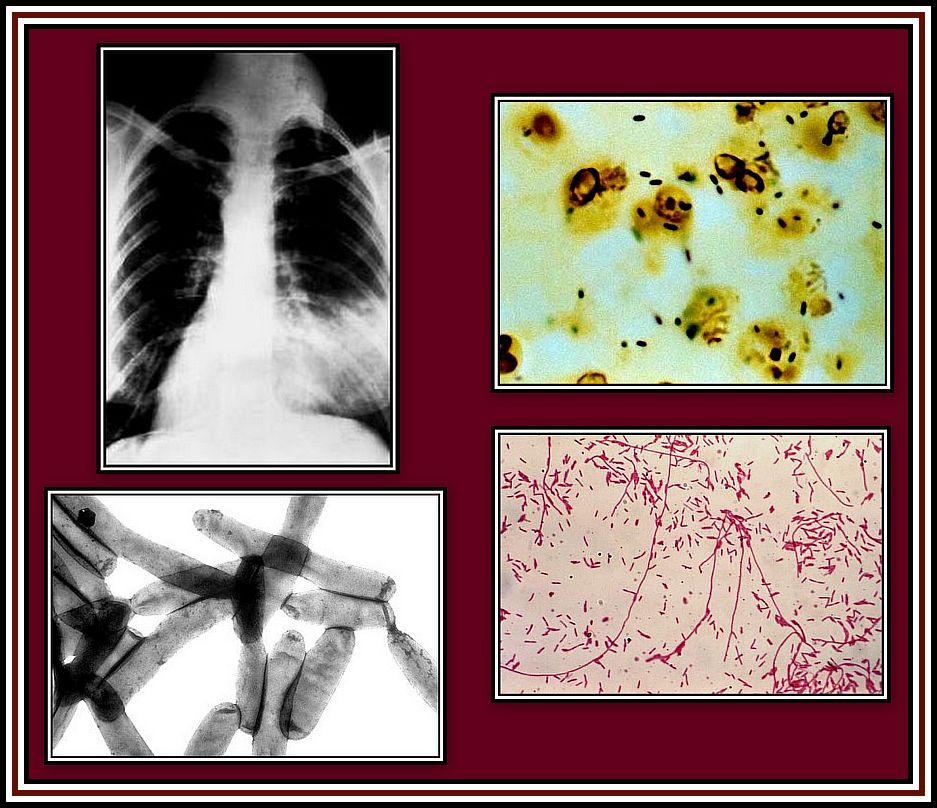 Top Left: Chest X-Ray film showing Pneumonia (inflammation) of the lower region of the left lung of a patient with Legionnaire's Disease;  Bottom Left: showing the Rod-like Bacteria of Legionella pneumophila; Top Right: Silver Stain of a sputum specimen showing the presence of Legionella pneumophila; Bottom Right: showing the Gram Stain (negative) of a sputum specimen from a patient with Legionella pneumophilia infection
Once the cause of Legionnaire's Disease was found, its treatment soon followed.   Initially treatment was with Erythromycin, a Macrolide Antibiotic.  Today, it is treated generally with either Doxycycline, Tigecycline, Azithromycin or a respiratory Quinolone.
Note that the Disease had nothing to do with the French Foreign Legion.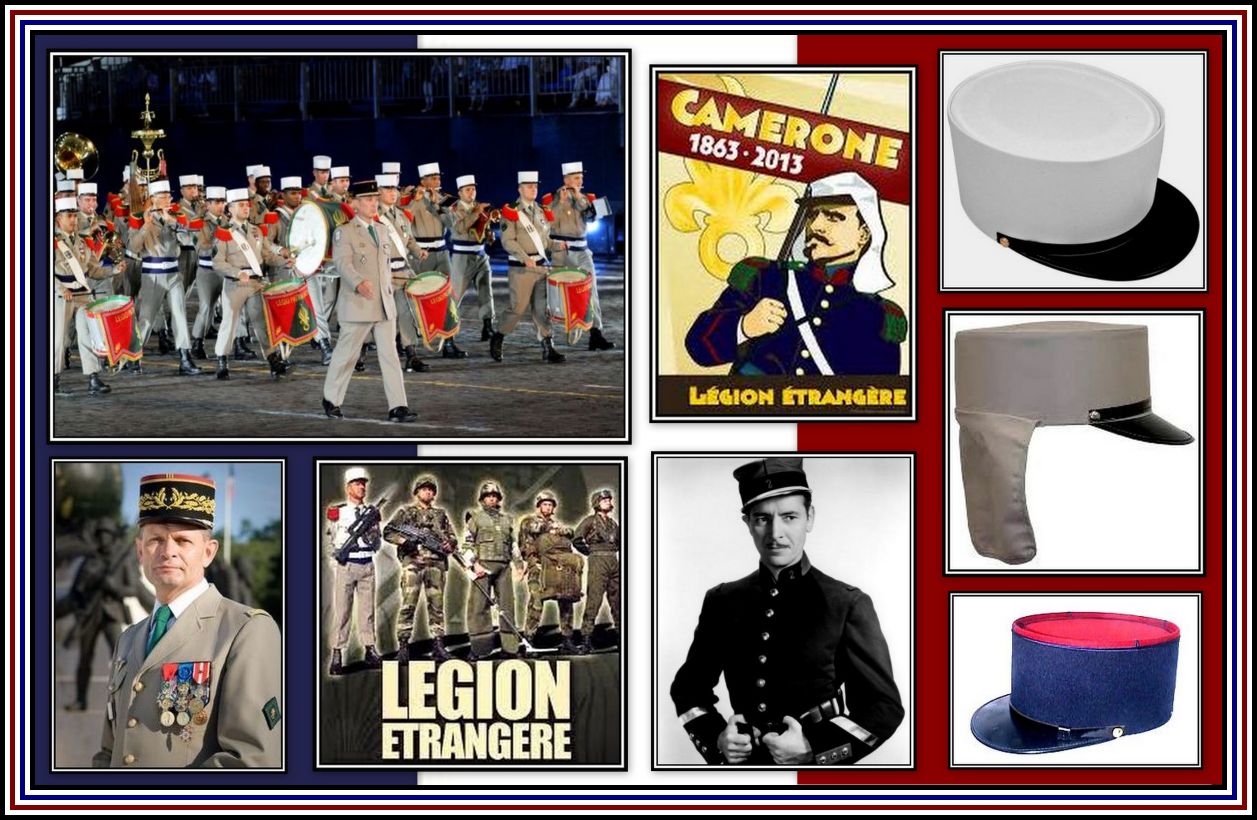 Click here to find out how to join La Légion étrangère, should this be your wish!
And click here to hear Frank Sinatra sing about the French Foreign Legion
-oOo-
My mother and her elder brother were physically abused as children at the hand of their stepfather.  They were beaten on many occasions and found themselves in hospital often for prolonged stays.  She and her elder brother were also given little to eat and both suffered from malnutrition, which was eventually noticed and gave cause for their removal from their mother and stepfather and were placed in a convalescent home for eighteen months.  Following this, they were returned home and the beatings resumed.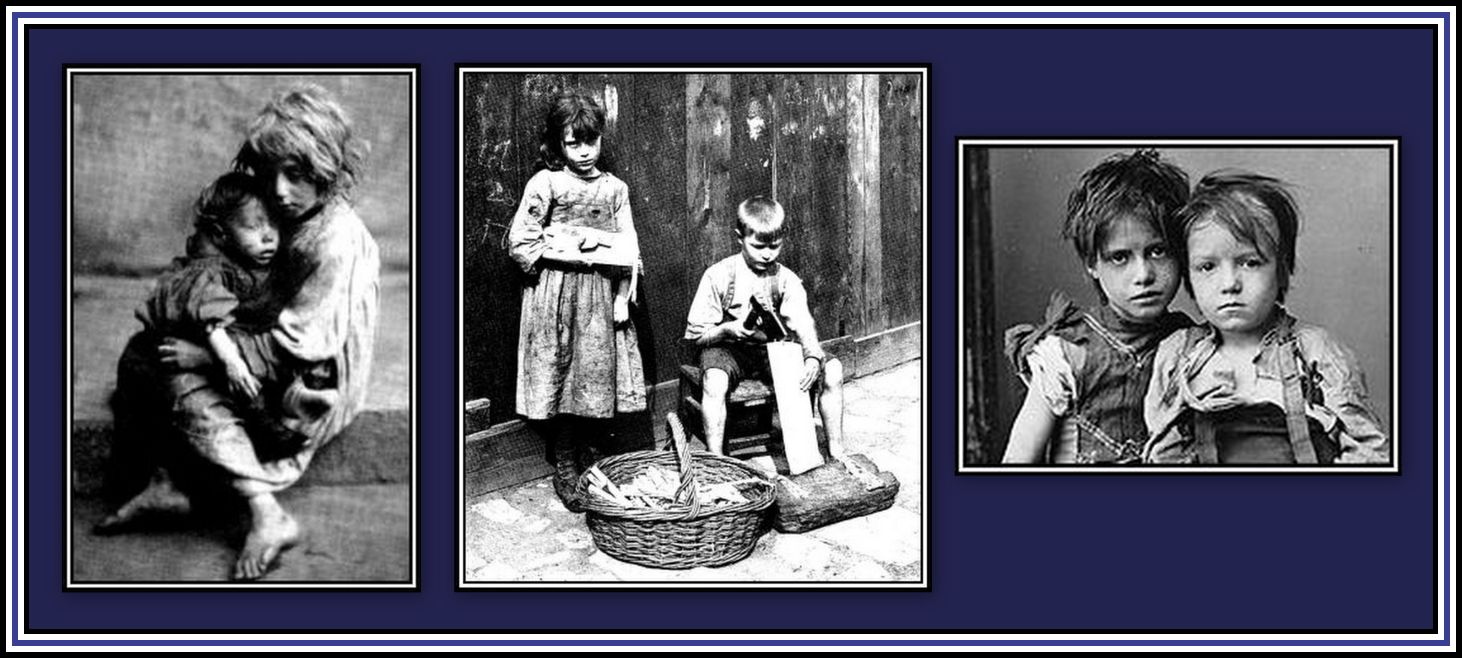 As a result of these heinous experiences, my mother had a fear, and a horror, of hospitals and physicians, which was present to some extent all of her life.  For some unknown reason, my mother believed that she easily became ill.  She was convinced that she suffered with more colds than the average person and took great pains to avoid actually ever getting ill and so avoid the need to visit the doctor.  Despite her constant attention to wellness, she was no hypochondriac ……. far from it.  My mother's idea of the treatment of minor ailments was ……. go to school and work it off, as I do!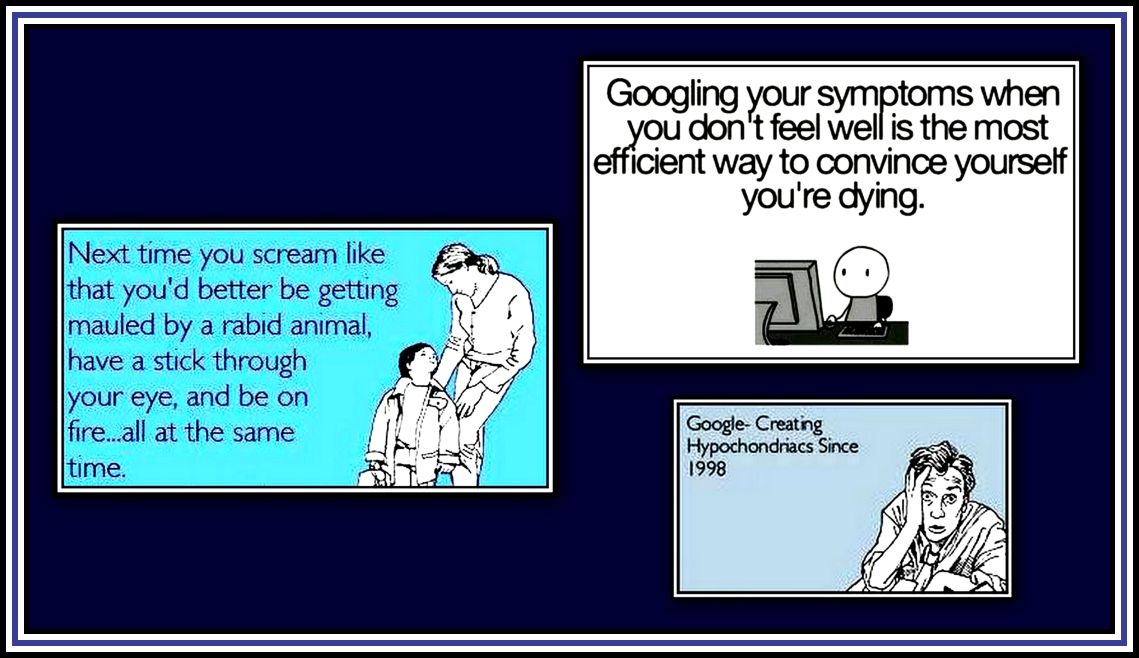 Despite her belief that she was easily made ill, I can only remember her actually being ill twice in her lifetime.  The first being when she developed Gall Bladder problems for which, despite being forced to go into hospital by her doctor, whom she actually liked, and despite being hospitalised for six weeks, was never cleared for the surgical removal of her Gall Bladder  (Cholecystectomy).  Her surgeon said that my mother was too nervous to be operated on, and so, much to her delight, discharged her!  My mother, upon leaving hospital, and after giving thanks, totally changed her eating habits and never again suffered with such problems, much to her credit!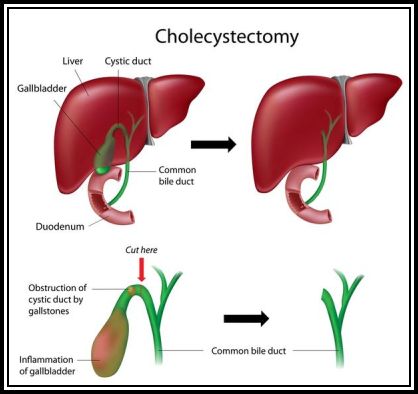 Cholecystectomy
The last time that I remember my mother being ill was when she contracted, as I did, Asian 'Flu' in 1957.  After that, I can not recall her ever suffering with a cold or any debilitating illness.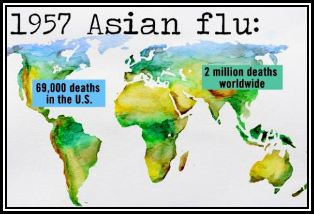 And so, even as a child, I never took seriously her claim that she caught everything and was easily made ill.  These were myths that sadly she believed ……. up to a point and when it suited her argument!
My total lack of sensitivity came to the foreground when at one time she insisted that she could not go somewhere since some deadly disease had broken out!  I remember during the early 1950s, Small Pox had been found to have affected two people in Brighton.  My mother had always enjoyed going to Brighton, but once it was announced that this deadly disease had been found there, she refused to go again.  And she did not until 1966 when I graduated from the University of Sussex.  Naturally, nothing happened to her and she lived to talk of the trip.  She always got annoyed with me when I would tease her over her fear of dreaded ailments!  Naturally I knew that it was cruel to tease her, but her response was always so delightful in its predictability that I could not help myself!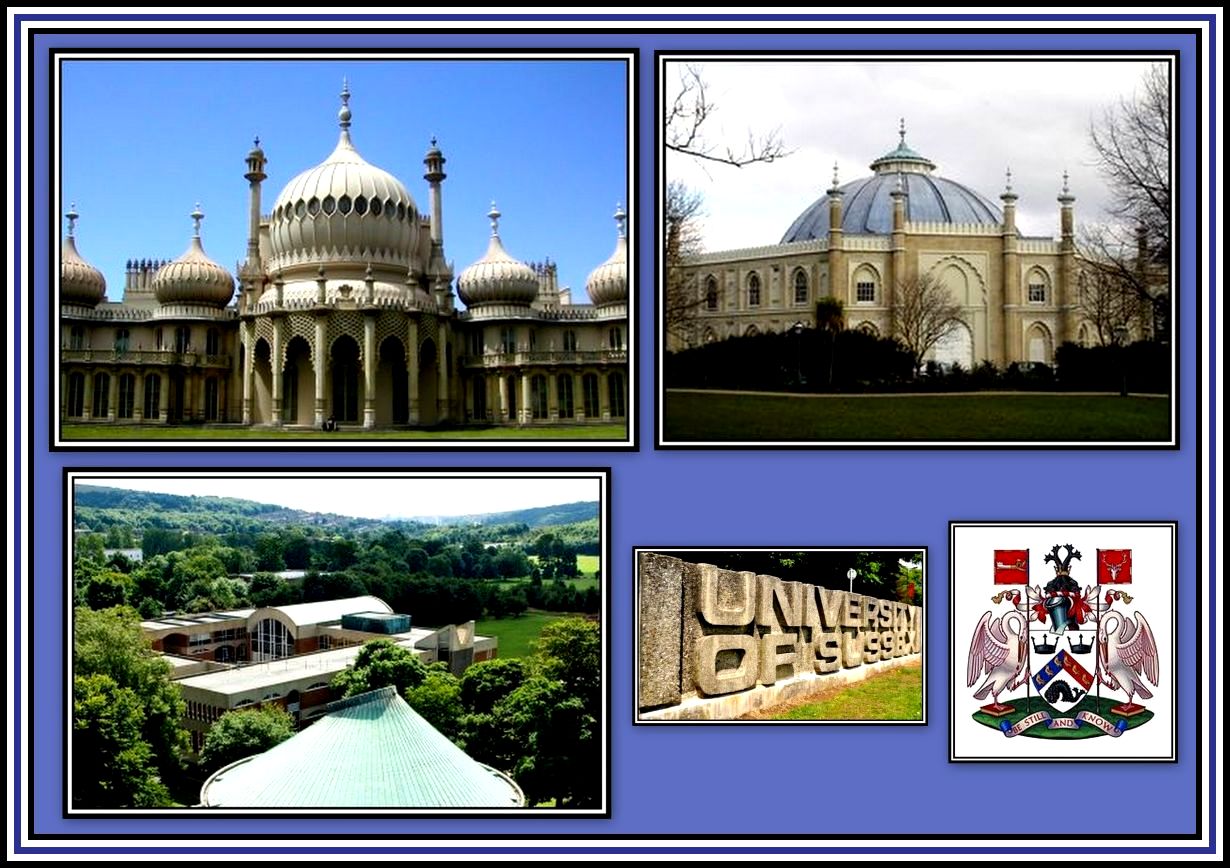 The Royal Pavilion Brighton  (Top Left)  and  The Dome  (Top Right)  where  Graduation  took  place; Bottom: The University of Sussex
The Dome is the site where ABBA won the Eurovision Song Contest in 1974 with their song, Waterloo
Click here to hear organ of The Dome (installed in 1935) being played
-oOo-
News of the dreaded Legionnaire's Disease striking and stalking New York City was soon being given urgent attention on the Evening News and newspapers.  While in New York, my parents had taken to watching the 11 p.m. Nightly News on Channel 4, WNBC, the New York affiliate of the National Broadcasting Company, NBC.   My mother had not started watching this channel since she thought that it offered the best analysis of the news, oh no, she chose it because she liked the look of the male newscaster, Mr. Chuck Scarborough!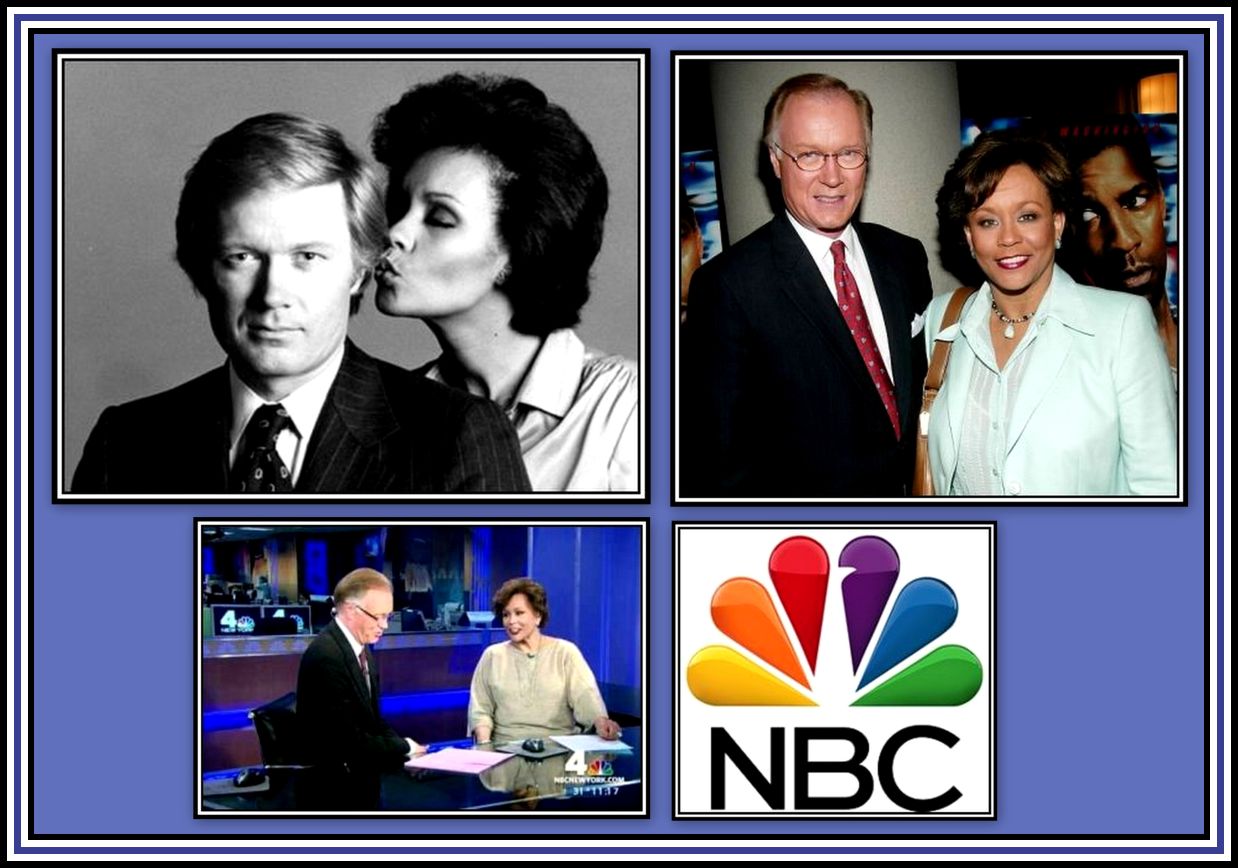 Chuck  Scarborough  &  Sue  Simmons,  Nightly  News Anchors at WNBC Channel 4 in New York City; Top Left: in the late 1970s; Top Right: in 2012, just before Ms Simmons was let go!
Like most women, my mother was susceptible to the charms of certain actors and television personalities.  Throughout her life, both James Cagney and George Raft remained her favourites, as she enjoyed both their acting and their dancing.  For some unknown reason Jack Lord was another special favourite and she would not be budged whenever Hawaii-5-O was shown on television.  Incidentally, she would also not be moved when Perry Mason was on television!  And now, Chuck Scarborough joined that lofty group!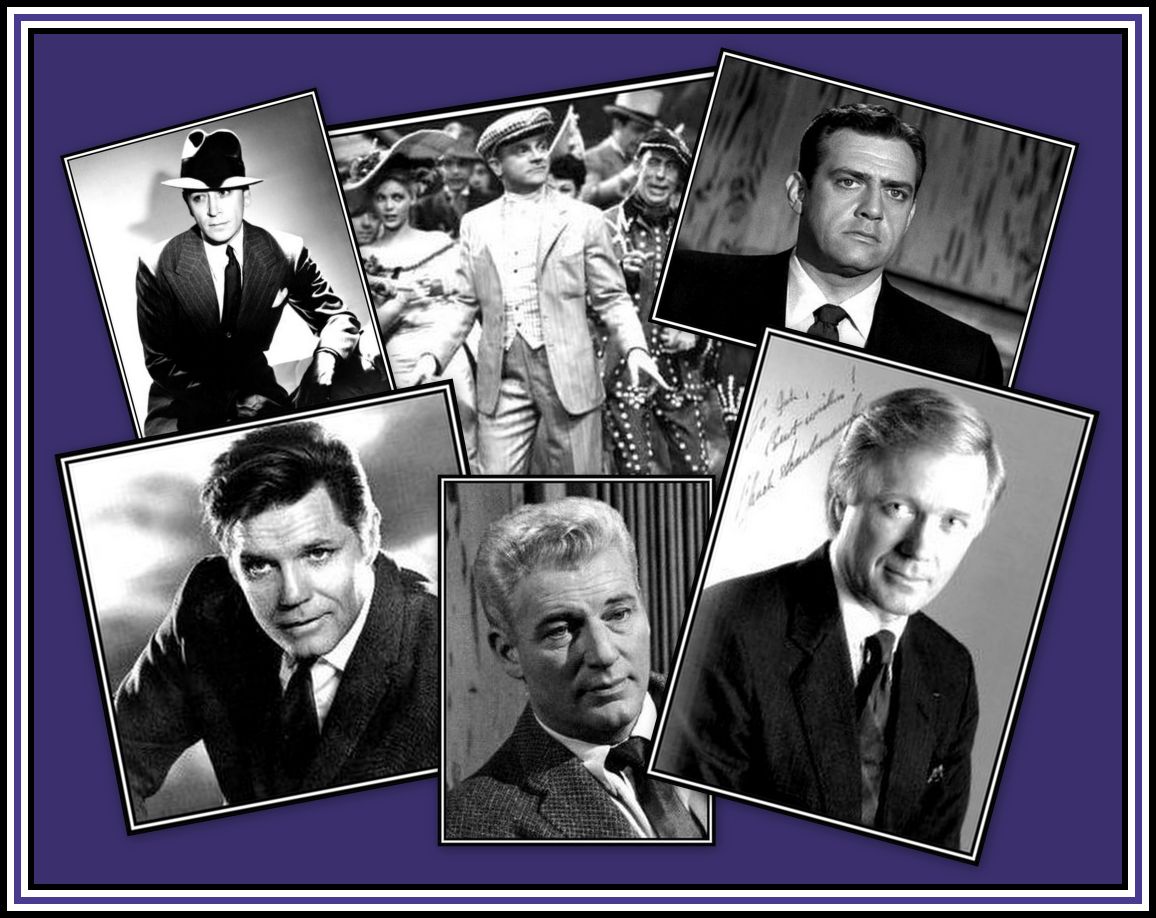 From Top Left clockwise: George Raft, James Cagney, Raymond Burr, Chuck Scarborough, William Hopper & Jack Lord
Click here and here to see examples of James Cagney's dancing ability and click here to see George Raft and Carole Lombard dance in the 1934 film, Bolero
Rather than tell my mother that Legionnaire's Disease was in the area, I decided that the best way around the problem was to avoid her learning about it.  At first I was successful: I kept all front pages of the newspapers out of her sight and kept my parent busy all day so that they fell asleep before the Nightly News came on television or else made sure that the television was tuned to WPIX, Channel 11, which at that time was showing, The Twilight Zone, each weekday night at 11 P.M.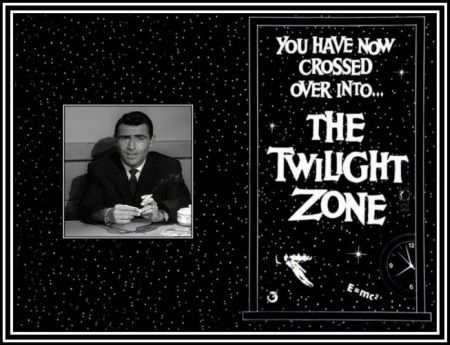 The Twilight Zone (1959-1964) with Rod Serling (Right), its creator 
Click here to watch a full episode from 1962
However, despite my efforts to keep her away from The News and Chuck, it eventually proved too difficult.  Once Chuck opened his mouth to update viewers about the battle against Legionnaire's Disease in the area, and before I had a chance to change the television channel, my mother had picked up on the word Disease!  And panic set in!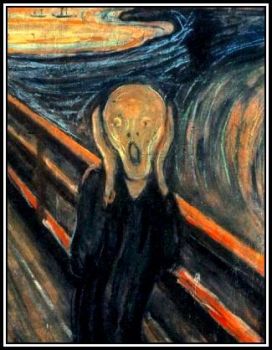 My mother demanded to know what disease was in this dirty city!  She also asked if I had brought her here to kill her since I was well aware that she caught illnesses easily!  My father passed into his version of The Twilight Zone at this point, since he was no match for my mother when it came to such subjects.  He remained motionless and lost totally in his own thoughts and left me to combat my poor mother's irrational fear on my own.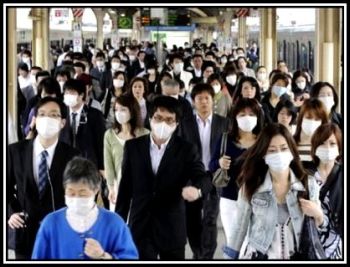 My mother demanded an answer to a third and perhaps the worst question: where in this filthy City was the illness?  When I said that it was in the area where we were staying, she immediately demanded that my father get the cases and begin packing!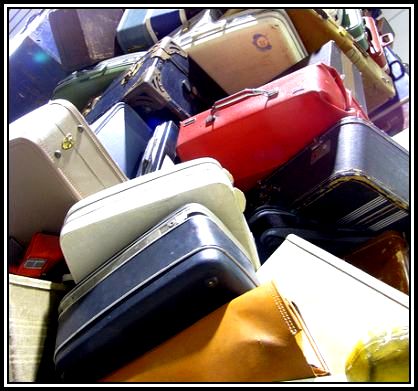 I have to admit that (as I did at the time) I am currently convulsed with laughter.  Naturally my mother was not exactly pleased that I was finding the situation amusing.
Between choking bouts of laughter, I told her that the City's medical authorities did not want anyone, and this meant her, leaving the area in case they transmitted the disease to others.  This remark caused her to ask once more if I had brought her to these dirty streets only to kill her?  Again, I could not help but convulse with laughter.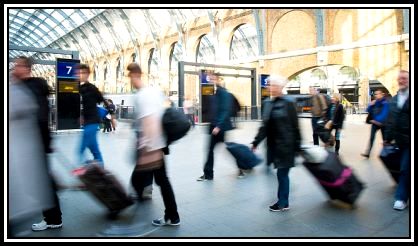 My father now stirred from his Twilight Zone and told me that I should not be laughing since it was upsetting my mother.  It was indeed a rare day for my father to speak when a difference of opinion was being aired between my mother and me, since we were known to quickly put our dispute to one side and begin a battle with him.  We both obviously enjoyed our apparent disagreements, which never really amounted to anything serious, and both enjoyed turning the tables on him, since he had often been the cause of much misery and gloom.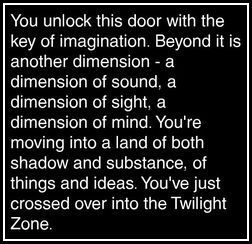 Click here to hear the introductory music of The Twilight Zone
My father's return to us from his thoughts brought me to my senses and I was now able to control my laughter.  Now, with controlled speech, I told my mother that she would be safe and that nothing was going to happen to her.  Whenever she was presented with facts in a clear and concise manner, my mother could generally be convinced of the folly of something that she had found upsetting..  I will say this for my mother that despite a lack of formal education, she was not a fool and could follow an argument to its conclusion and appreciate truth when she heard it.
-oOo-
After my explanation, my mother had no further fear of being struck down and we were able to resume our trip about the City without incident.  However, she did continue to follow The News about the Disease with much interest.
Now, it was as if the clouds had lifted and the sun had come out to shine on us again.  Now, my mother relaxed and allowed herself to discover much about New York City that she was to like.  What both my parents enjoyed besides a trip on The Circle Line was visiting St. Patrick's Cathedral.
St. Patrick's Cathedral, New York City
My parents were greatly taken by the large West Bronze Doors.  On one of these huge doors was the figure of Lily of the Mohawks, Saint Kateri Tekawitha (1656-1680).  They both listened intently as I related her story to them and then studied the door for a while.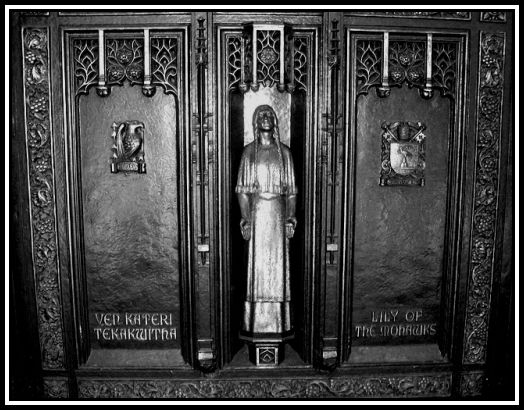 Lily of the Mohawks
Lily of the Mohawks was an Algonquin–Mohawk woman who became a Roman Catholic and when baptised took the name of Catherine in honour of Saint Catherine of Siena.  After leaving her tribe, who now shunned her, she went to live for the remainder of her life at the Jesuit Mission village of Kahnawake, south of Montreal in New France, which is now Canada.  Following a number of miracles being associated with her, she became Venerated by the Roman Catholic Church.
Later in 1980, she became Beatified by Pope John Paul II and, on the 21st October, 2012, she was Canonised by Pope Benedict XVI at Saint Peter's Basilica making her one of the twelve Northern Americans that have been elevated to sainthood.  Her Feast Day is the 14th July and she is patroness of the environment and ecology, as is St. Francis of Assisi.
-oOo-
My mother and father liked Westminster Abbey, Westminster Cathedral and St. Paul's Cathedral in London.  They also liked Notre Dame de Paris.  Although my mother loved the churches of Rome, St. Peter's Basilica always remained a special favourite of hers.  There were several reasons for this, one of which proved to highly amusing, as I hope the reader will discover in a moment or two.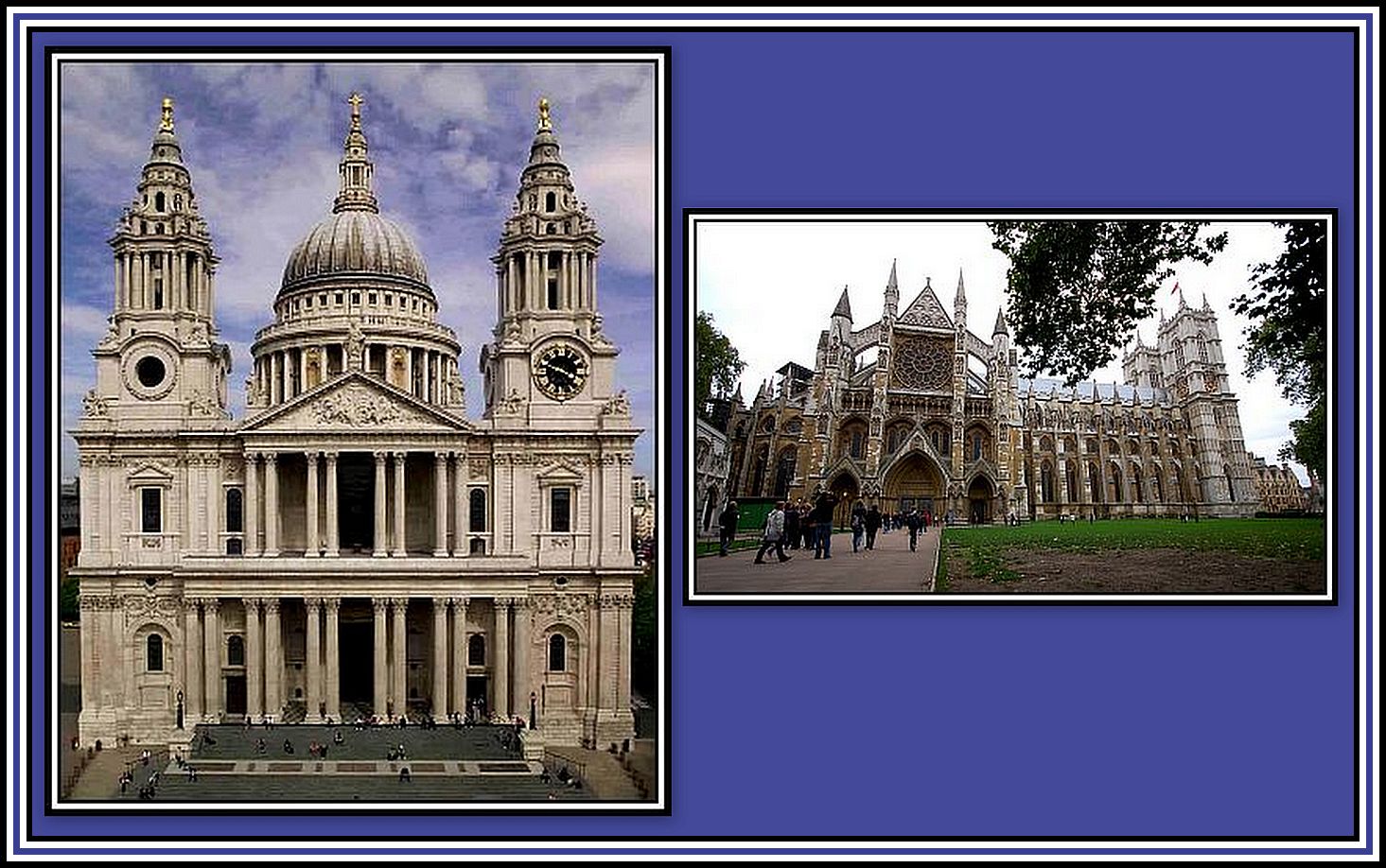 Left: St. Paul's Cathedral; Right: Westminster Abbey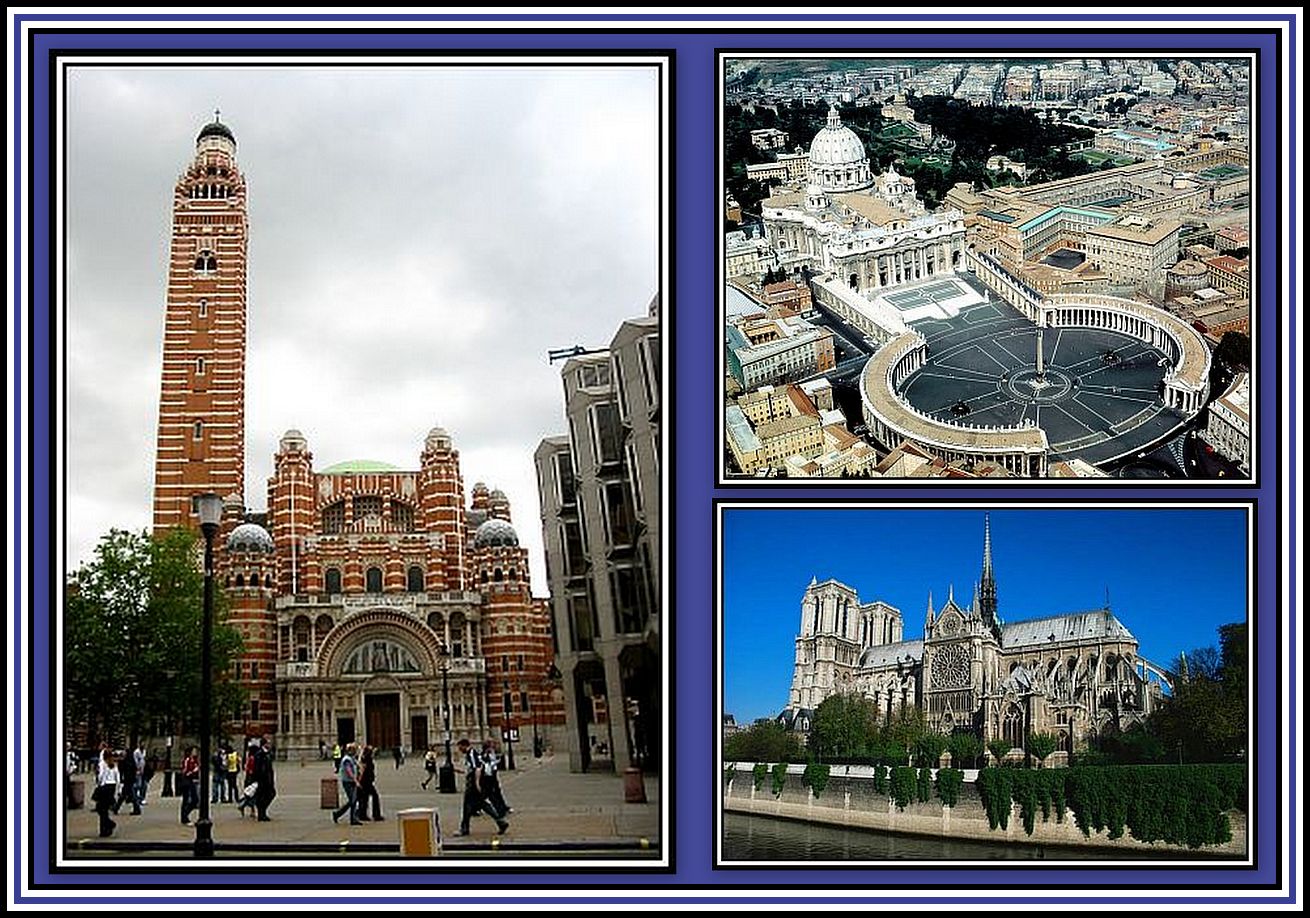 Left: Westminster Cathedral; Top Right: St. Paul's Basilica; Bottom Right: Notre Dame de Paris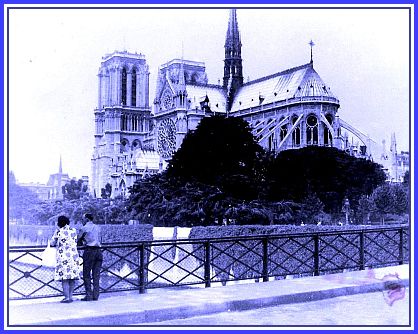 My Parents on the Ile St. Louis across from Notre Dame de Paris
-oOo-
My mother found great comfort from sitting in a church and also in discovering its treasures.  However, what she enjoyed most was hearing a church organ being played.
During her trip to Rome, she visited The Pantheon.  My mother became completely captivated by the building since, as she walked in, the organist began to play Ave Maria (Bach/Gounod), a special favourite of hers.  My mother was enchanted by the music and also by the building.  I remember that she sat down and literally drank in the beauty of the scene.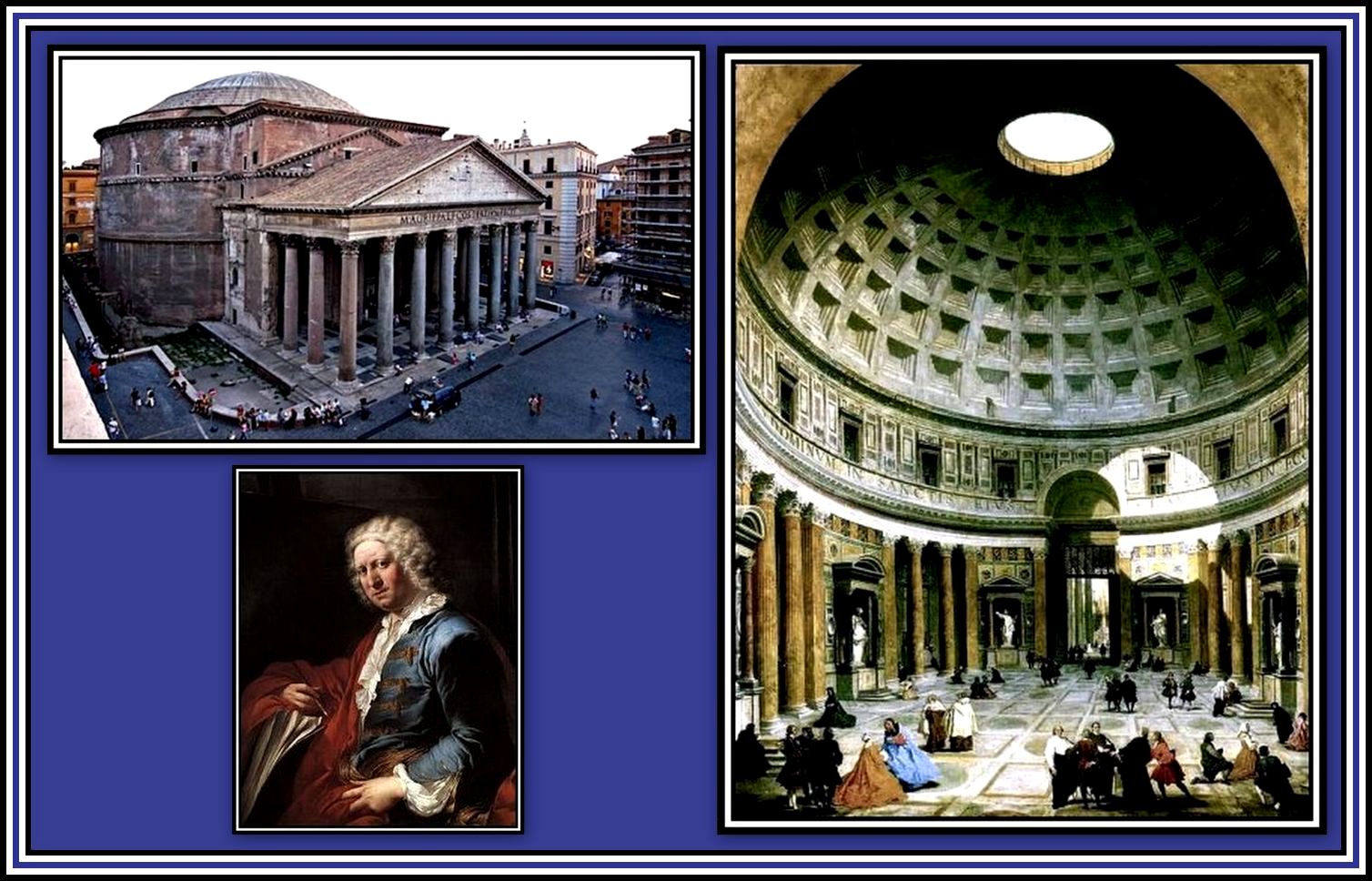 Top Left: The Pantheon; Right:  the interior, painted by Giovanni Paolo Panini (1691-1765); Bottom Left: Giovanni Paolo Panini painted by Louis Gabriel Blanchet
While discovering the building, she noticed that each time a new Tour Group arrived, the organist would again burst forth with his rendition of the famous piece.  My mother was enchanted each time she heard the piece played and sat down and listened.  I think that she must have heard the piece played at least three times before she was willing to be dragged from the building.
You may ask why my father and myself were willing to tolerate her behaviour: we did, since she offered no malice in her request to remain and hear the piece played several times and we could see that it was going to give her a great deal of pleasure.  It was therefore a simple request to grant; one that would not ruin our day.  Besides, my father was fine, as long as he could nip outside for a smoke!
-oOo-
But let me return to her visit to St. Peter's Basilica: although my mother enjoyed visiting The Vatican (The Holy See) and sat gazing at the ceiling and The Last Judgement behind the alter of The Sistine Chapel for an inordinate amount of time, it was impossible for me to move her out of St. Peter's Basilica once she stepped inside.  As a result, she spent practically a whole day within its confines.  She was happy for my father and me to leave her there.  In fact, I think she was glad when we left her there for I fear that we were in her way!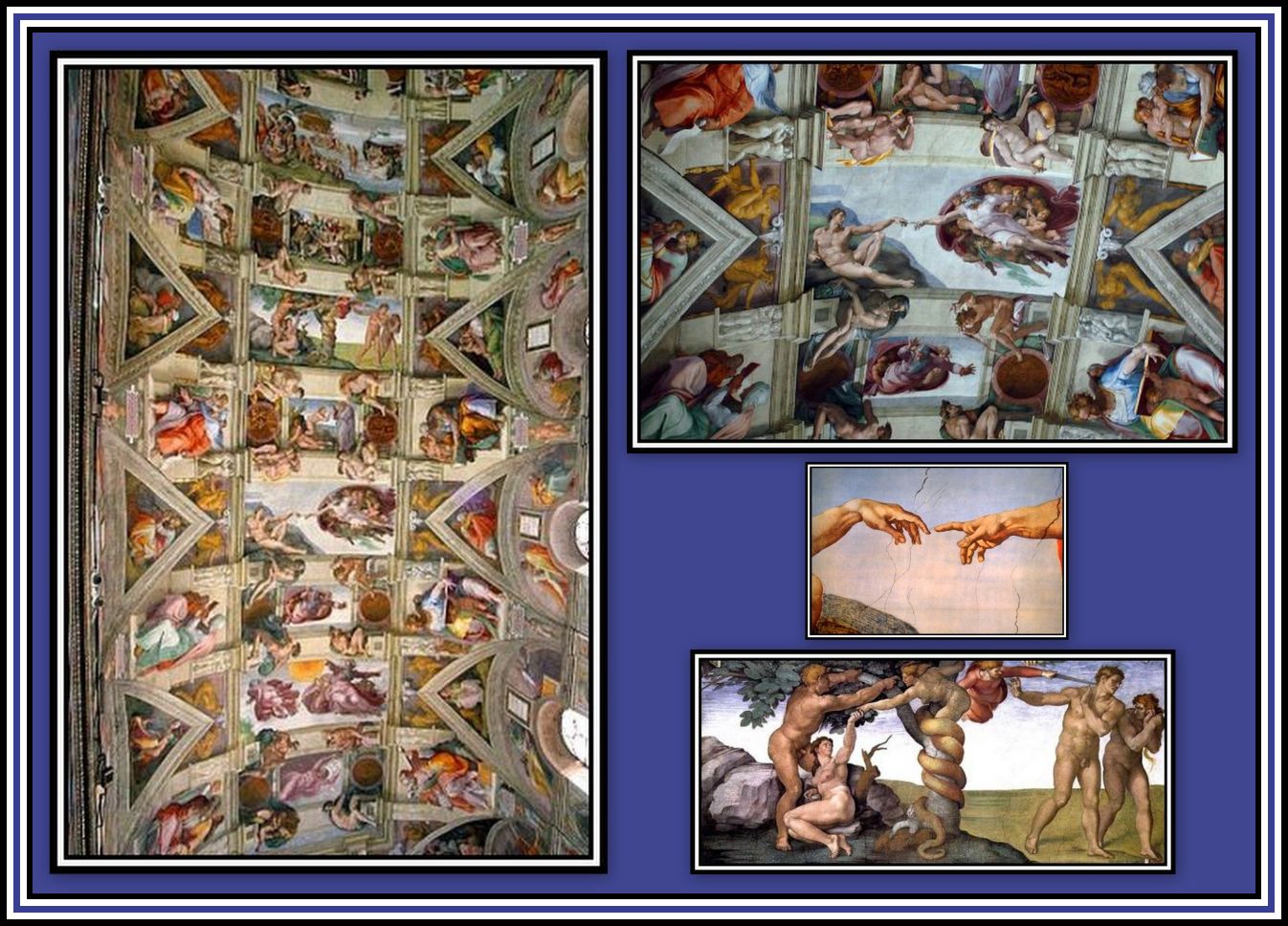 The Ceiling of The Sistine Chapel
Organ Voluntary: Little Praeludium in E minor by Nicolaus Bruhns (1665-1697) and played by Michael Papadopoulos on the Organ of Neresheim Abbey, Germany ">The Organ was built by Johann Nepomuk Holzhay (1794-1797), restored by Kuhn Organ Builders (1979) and consists of 106 ranks, 74 voices/registers and 3 manuals.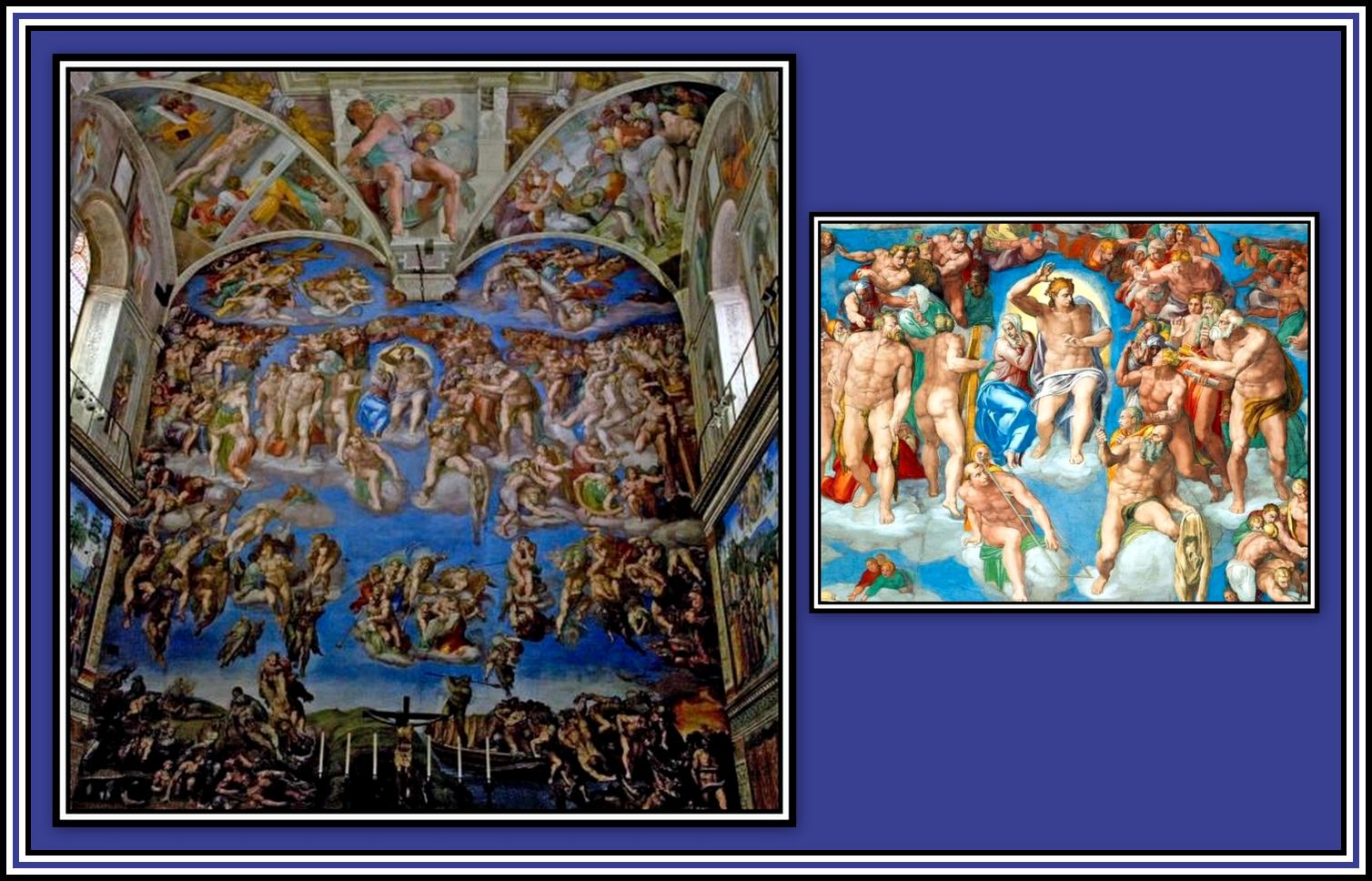 The Last Judgment
I remember that my mother decided that she was going to spend her last day in Rome at the Basilica.  I must admit that I was startled by this, but once my mother had made up her mind to do something, it was easier to let her have her way.  And so off we set, my parents and me, back to St. Peter's Square.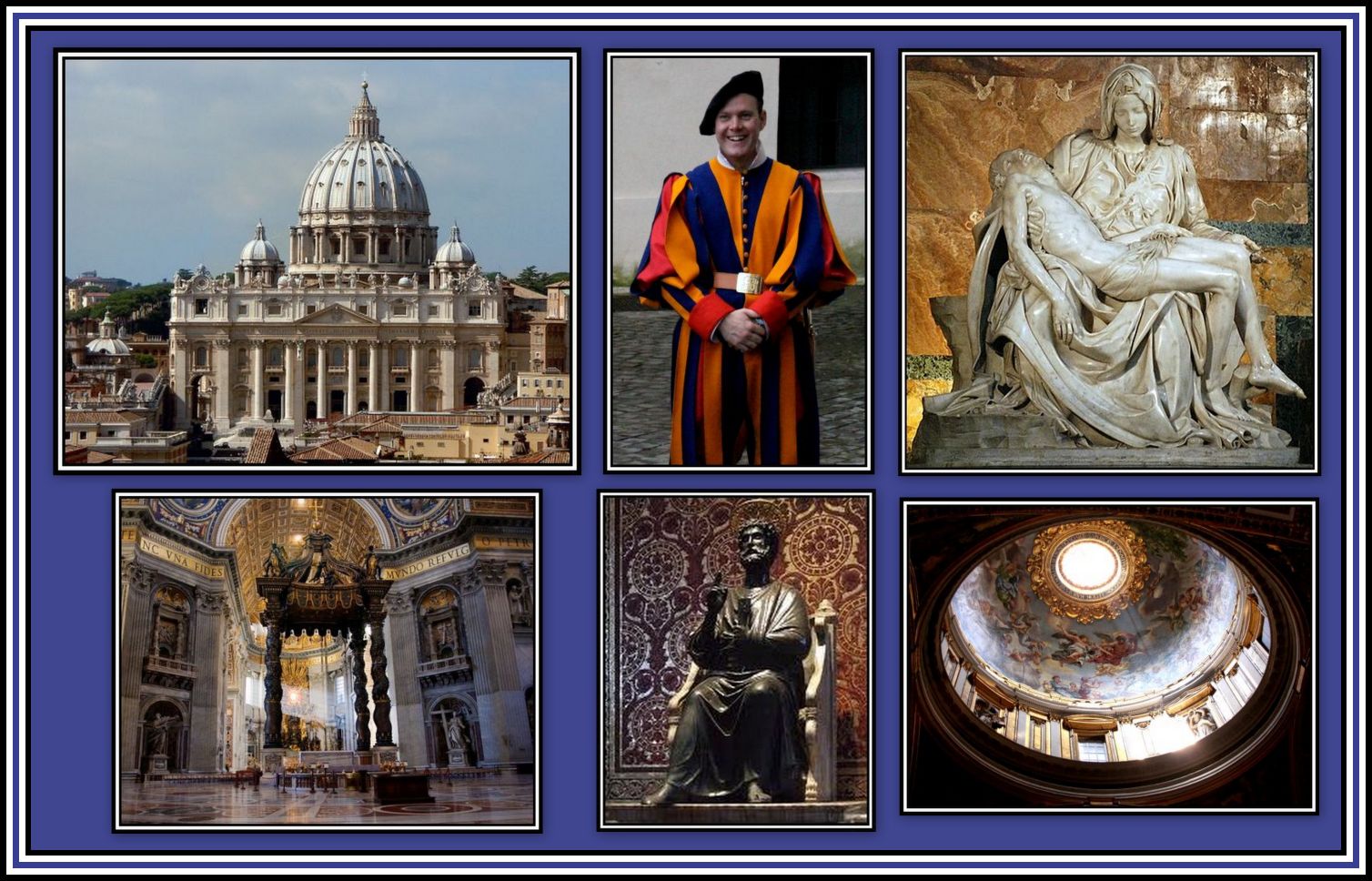 St. Peter's Basilica
The area before the Basilica was crowded with people, mostly middle-aged Italian women, who had just got out of a number of buses and were gathering together in groups before going inside.  Some had gathered on the steps before the Basilica and were excitedly waiting to have a Group Photograph taken.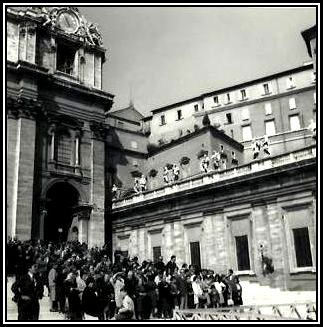 Group Photograph
As we came close to the steps of the Basilica, my mother noticed a man in purple robes coming out of the building.  Suddenly, the middle-aged women who were posing for a group photograph, gave out a loud and piercing scream in unison and headed as fast as they could towards the man.  My mother had also taken off at top speed in his direction.  Since I was unsure what was going to happen, I followed her, who by now had somehow outpaced the younger women and had reached the man.  The poor man suddenly found himself in the middle of a melee of women who began grabbing his hands and kissing them.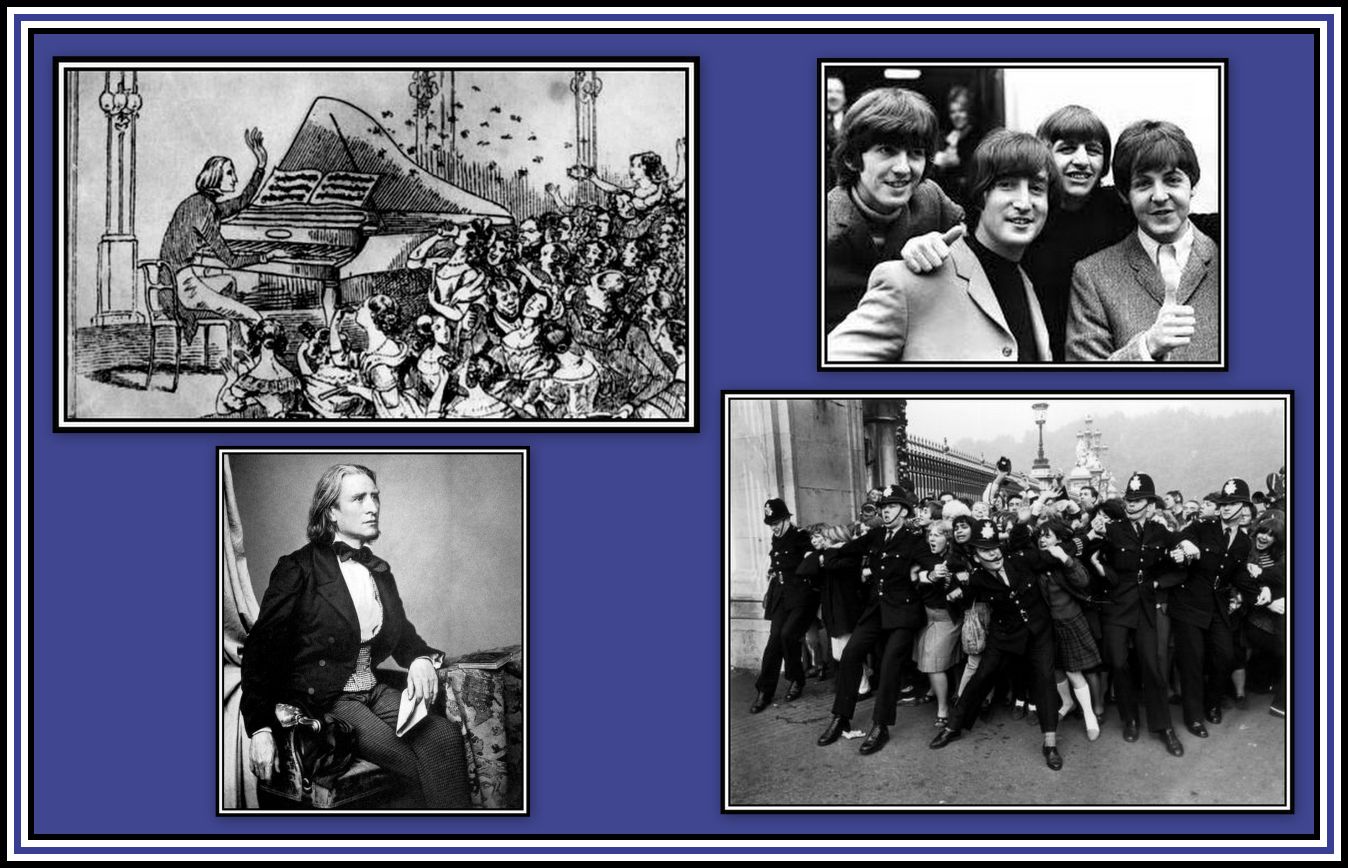 Not exactly Lisztomania  or Beatlemania, but near enough!
My mother, obviously totally caught up in the moment, grabbed a free hand once it became available and shook it and then kissed it.  Evidently the man, who I later learned was to be elevated to Cardinal and came from the same region of Italy as the ladies, was charmed by my mother, since he next proceeded to Bless her, much to her delight!  I hasten to add that my mother was not Roman Catholic, but this did not deter her in the slightest!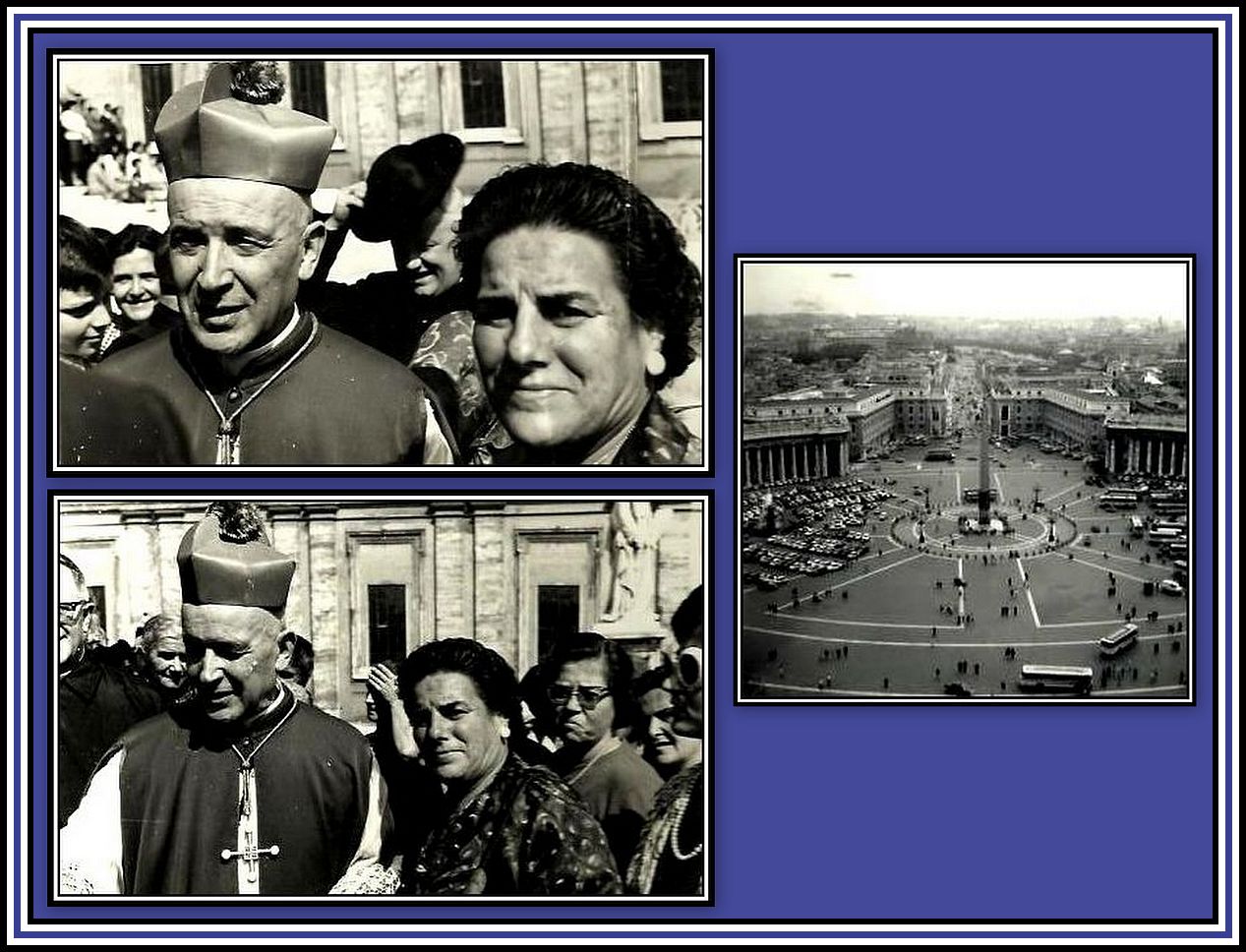 My Mother & The Cardinal and (Right) The View from The Top of St. Peter's Bascilica
The encounter became the highlight of my mother's trip to Rome (or anywhere, for that matter)!  My father was apparently oblivious to the happenings close by and was standing at a distance seemingly lost once more in The Twilight Zone.  I am still unsure what I found the more amusing ……. him, standing there lost in thought, or my mother amid those other ladies, all happily surrounding The Cardinal.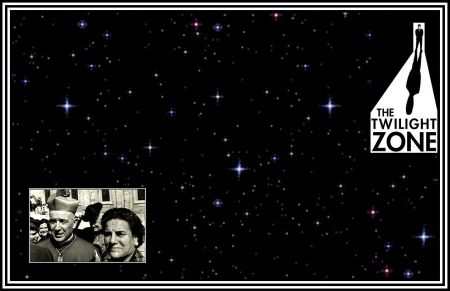 -oOo-
After my parents' discovery of St. Patrick's Cathedral, we walked across 5th Avenue to Rockefeller Center.  However, it was not the buildings that they admired the most, but the walkway or Promenade leading from  Fifth Avenue to the central Plaza area that serves as an ice rink in winter and a cafe in summer.  They loved the Promenade with its plants and gently cascading water and, above all, its places to sit.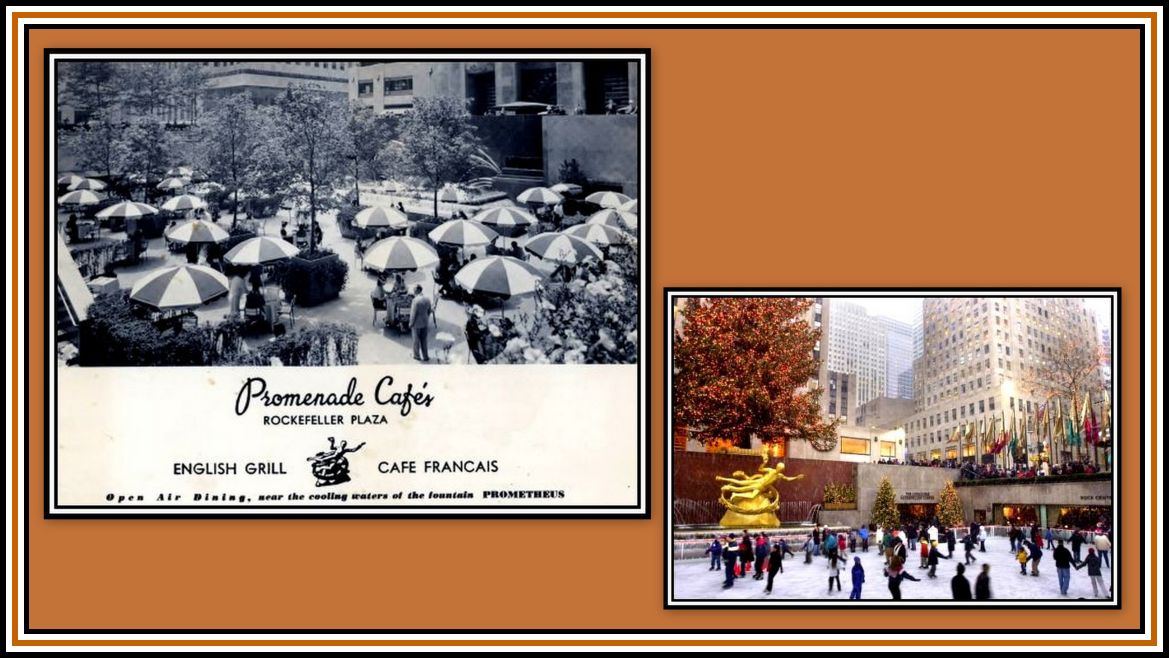 The Promenade Cafe and Ice Rink
My parents always enjoyed sitting in a park or a garden and watching the world go by.  After exploring the Promenade, I had hoped to move them on toward the buildings, but before I could, they had found an empty bench area and sat down.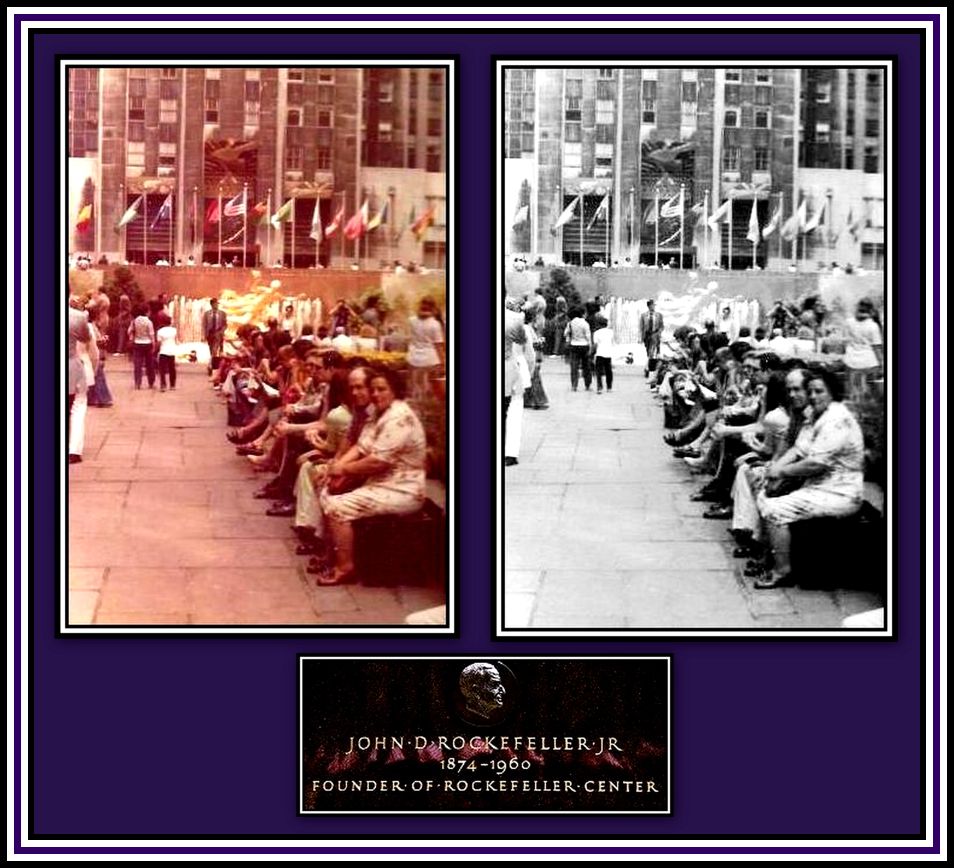 Seated on a bench on the Rockefeller Center Promenade – although colours fade, memories do not
It was lunchtime and the Promenade was busy with office workers enjoying their lunch time.  I could see that I was not going to be able to move them for a while as they were well now well and truly installed where they were.  I said that I would go and find some lunch and bring it back to them while they enjoyed some peaceful time sitting in the Promenade garden.
I had to go over to Sixth Avenue and West 43rd Street before I found somewhere suitable  for lunch and when I returned I found my parents deep in conversation with several people.  Everyone was having an enjoyable time and I hated to interrupt with lunch.  Eventually the people had to return to work and I sat down in their place.  We went on to enjoy a peaceful lunch that day and, thanks to my parents, I began to appreciate the hitherto unknown joys of the Promenade walkway leading to Rockefeller Plaza.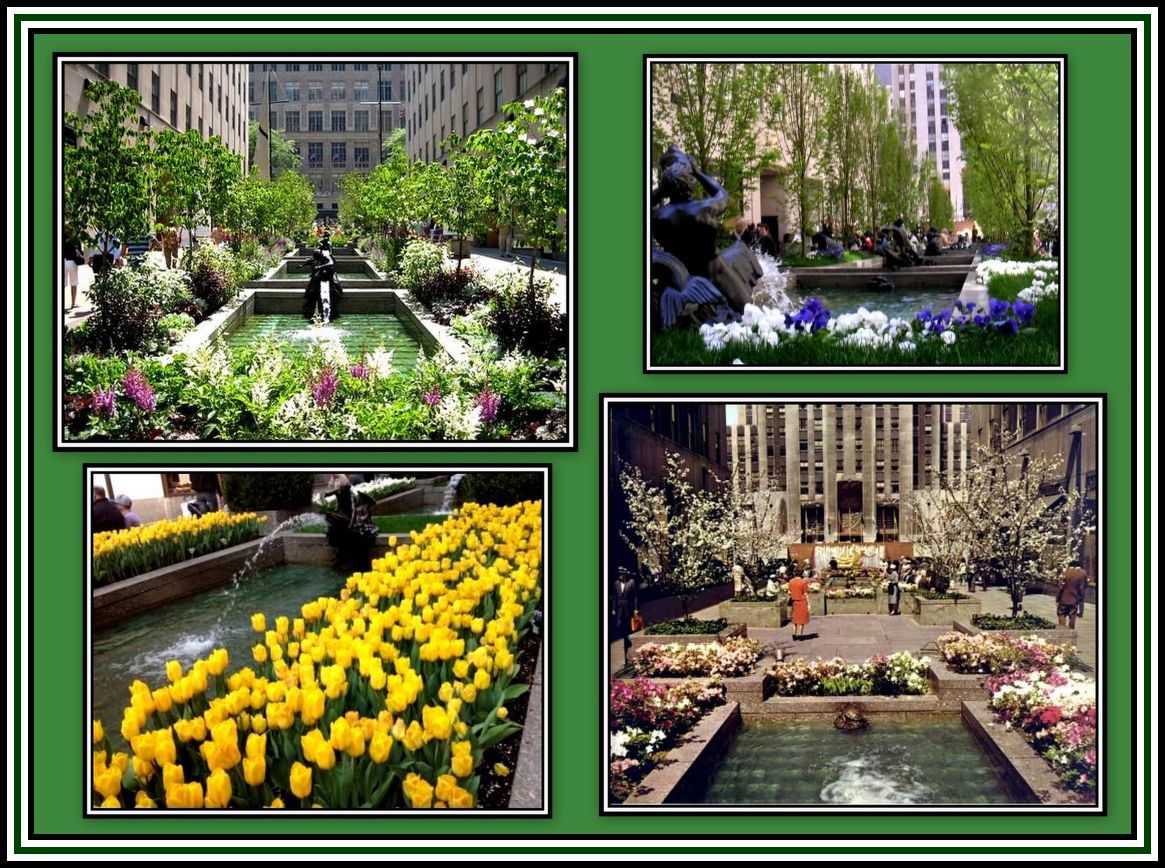 -oOo-
I lived in New York City for a number of years and worked at several of its finest hospitals.  During this time there were days when I had occasion to walk along either Fifth or Sixth Avenue in the vicinity of Rockefeller Center.  Each time I did, I found myself walking passed where my parents had sat and enjoyed the late summer sunshine at lunchtime.  Whenever I saw an area of seating free, I used to sit down for a few minutes and think of that day and remember the joy of their first visit to New York City and then resume whatever it was that I was doing.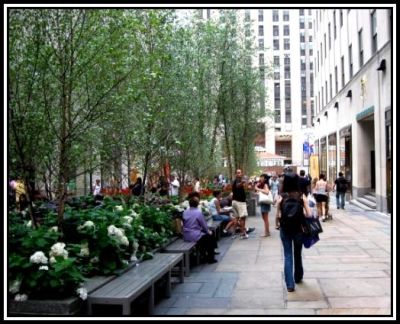 -oOo-
Both my parents have long since passed away, however whenever I go to New York City, and this is not often now, I always take time to visit Rockefellar Center and walk along the Promenade between the Plaza and Fifth Avenue.  After exploring the area and noting the changes that have occurred since my last visit, I try to sit either where my parents sat at or as close to it as possible.  I find it easy while sitting there to remember back and think of the good and less good times that we shared.  It is strange perhaps that this is where I feel closest to them.  Imagine that!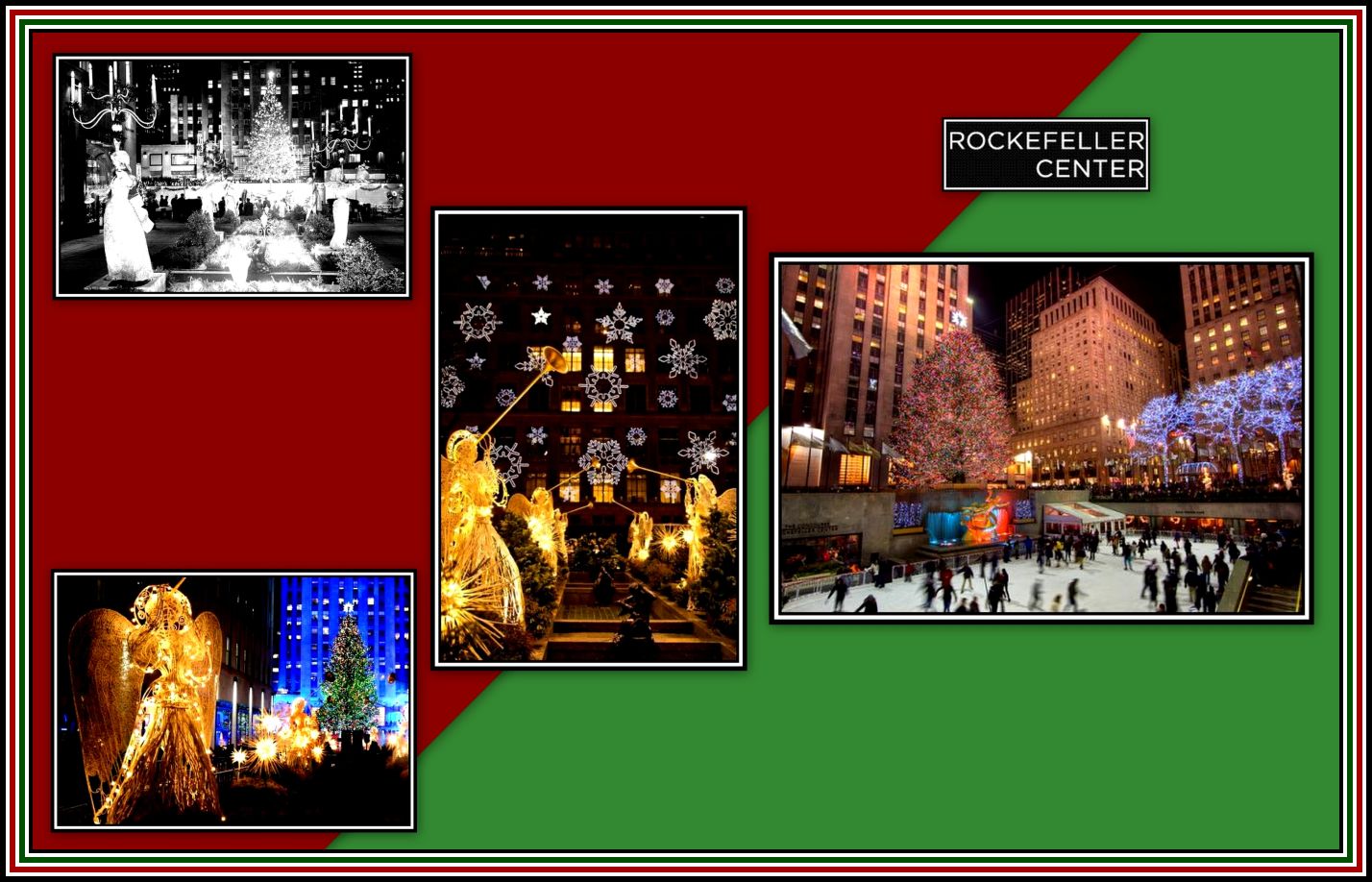 Click here to see the Christmas Tree Lighting – The Angels may be seen for a few seconds at 0.25
——oooOOOooo——
Click here to return to THE WANAMAKER ORGAN – PART EIGHT:
THE GRAND EVENING CONCERT
——oooOOOooo——
Click here to return to THE WANAMAKER ORGAN – PART SEVEN:
THE GRAND CHORAL CONCERT
——oooOOOooo——
Click here toreturn to THE WANAMAKER ORGAN – PART SEVEN – APPENDIX
——oooOOOooo——
Click here to return to THE WANAMAKER ORGAN – PART SIX:
THE FRIENDS WURLITZER ORGAN & ZORRO
——oooOOOooo——
Click here to return to THE WANAMAKER ORGAN – PART SIX – APPENDIX
——oooOOOooo——
Click here to return to THE WANAMAKER ORGAN – PART FIVE: THE GRAND OPENING CONCERT – 2014
——oooOOOooo——
Click here to return to THE WANAMAKER ORGAN – PART FOUR: A VISIT BEHIND THE SCENES
——oooOOOooo——
Click here to return to THE WANAMAKER ORGAN – PART THREE:
CONCERT DAYS
——oooOOOooo——
Click here to return to THE WANAMAKER ORGAN – PART TWO:
I'M OFF TO PHILADELPHIA IN THE MORNING
——oooOOOooo——
Click here to return to THE WANAMAKER ORGAN – PART ONE:
HISTORICAL BACKGROUND
——oooOOOooo——
Click here to go to THE WANAMAKER ORGAN – HOME PAGE
——oooOOOooo——
Click here to return to the TABLE OF CONTENTS
——oooOOOooo——