THE THEATRE ORGAN
PART TWO:
BUILDERS OF THE THEATRE ORGANS CONTINUED
THIS PAGE IS WRITTEN IN CONJUNCTION WITH
GLEN TWAMLEY (FRIENDS OF BEER WURLITZER)
-oOo-
The Video was produced by Mr. Paul Bland especially for this website and gives
an amazingly full account of The Four Phases of the Wurlitzer Organ in a short space of time.
I am extremely grateful to Mr. Bland for his time, effort and kindness in producing this excellent Video.
-oOo-
PAGE SEVEN

:
THE FIRST WURLITZER THEATRE ORGAN
EXPORTED TO THE U.K.
-oOo-
FROM WALSALL TO BEER, DEVON
-oOo-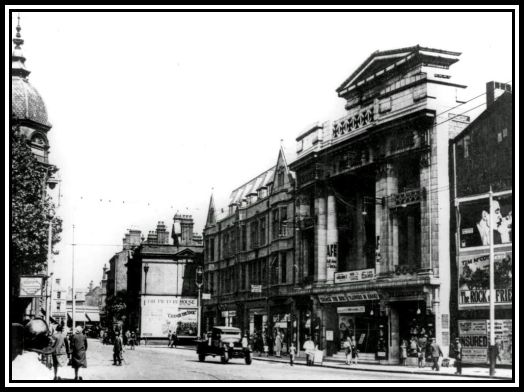 The Picture House on Bridge Street, Walsall 
Wurlitzer Theatre Organs were installed in U.K. cinemas from 1925 until the outbreak of the Second World War in 1939.  The first Wurlitzer Theatre Organ destined for the U.K. was built in the North Tonowanda factory in 1924 and shipped on 1st December and installed at the Picture House, Walsall in 1925.
Note the Gaumont Kiosk in The Chocolate Shop to the right of the Cinema entrance 
and the Commissionaire standing out front
The Wurlitzer Organ, a 2-keyboard, 6-rank instrument, was introduced to the public by the organist Jack Courtnay (brother of the organist, Alex Taylor).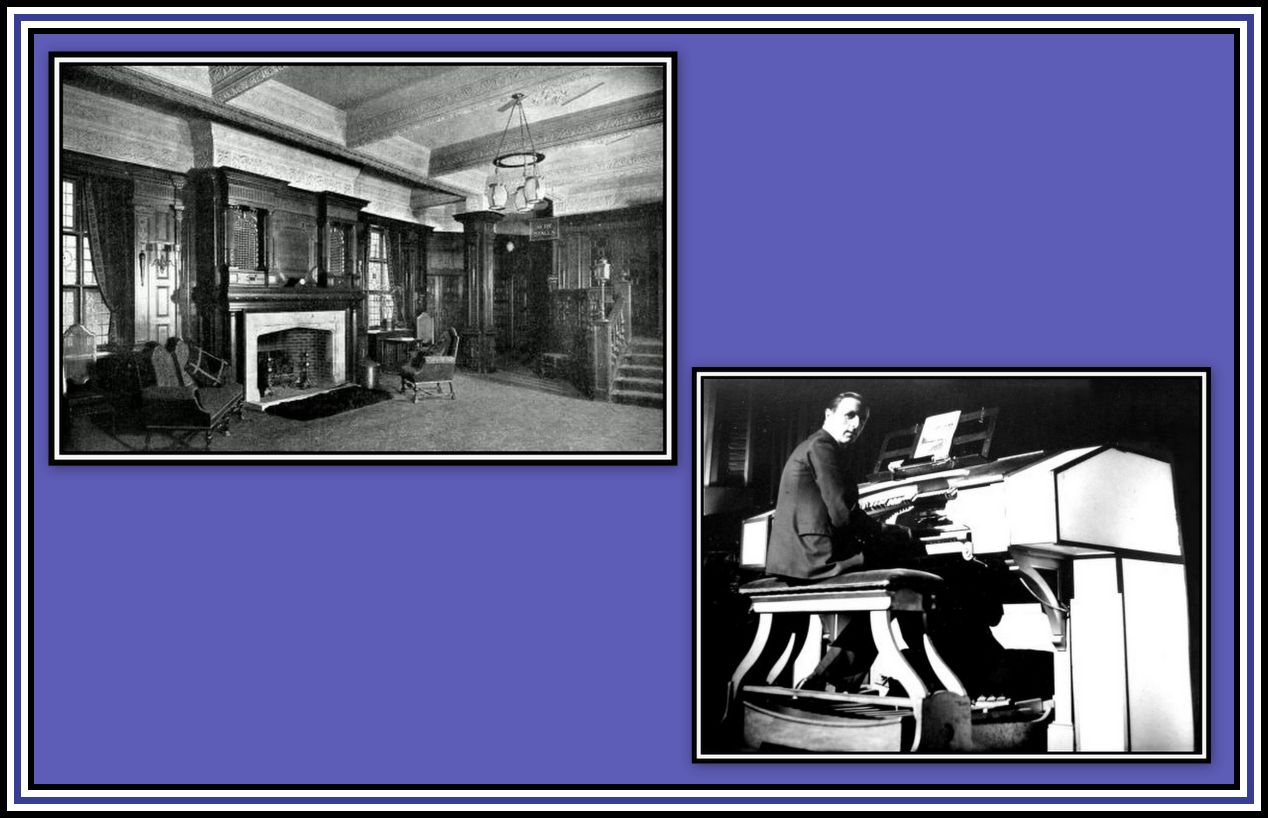 Left:  The  delightful  Foyer  of  the cinema  with its  fireplace;
Right:  the  last  resident organist, Wilfred Gregory,  seated at the Organ
-oOo-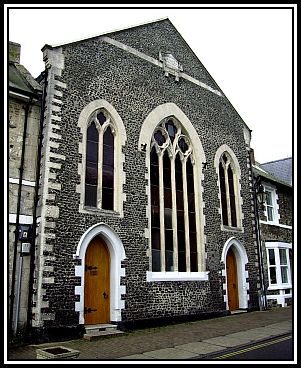 Congregational Church, Beer, Devon
In 1955 the Organ was removed from the cinema and sold.  It was installed in Dormstone House in Sedgely, Staffs., but was later resold and reinstalled in the Congregational Church  in Beer, Devon.  The percussions & toy counter division was removed when it was installed in the Church since they were considered unnecessary for church purposes.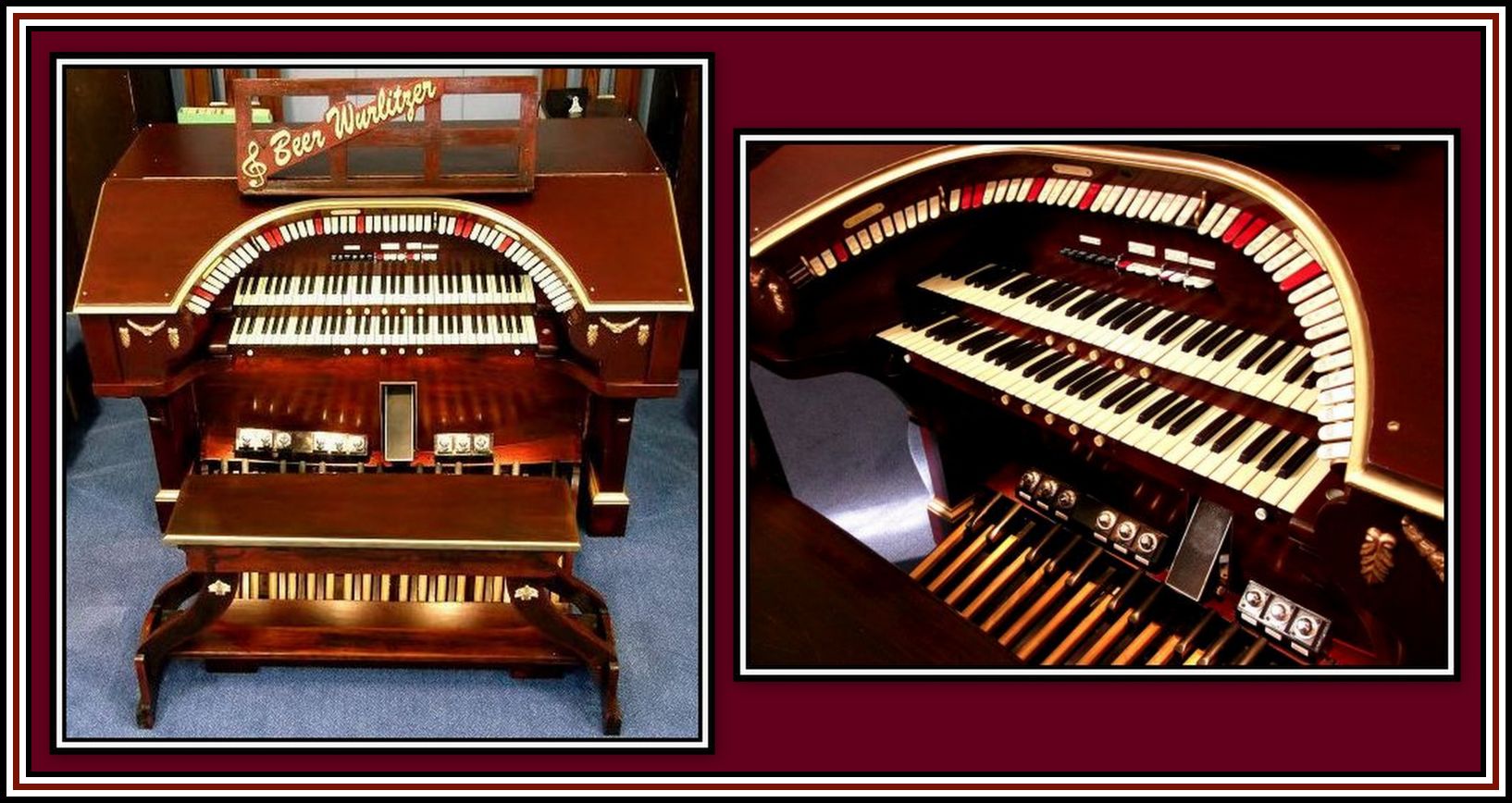 The Console of the Beer Wurlitzer Organ, formerly of The Picture House, Walsall
Click here to see additional photographs of the Beer Wurlitzer Organ and of The Picture House
(from the Bedford Lemere Collection, taken in 1926)
I would like to thank the Friends of Beer Wurlitzer for granting permission for the photographs of The Picture House Walsall and of the Beer Wurlitzer Organ to appear here.
-oOo-
The following musical interludes are from a concert given by
Nicholas Martin playing the Beer Wurlitzer Organ in October 2013
Thanks are given once more to Friends of Beer Wurlitzer for allowing these musical interludes to appear here.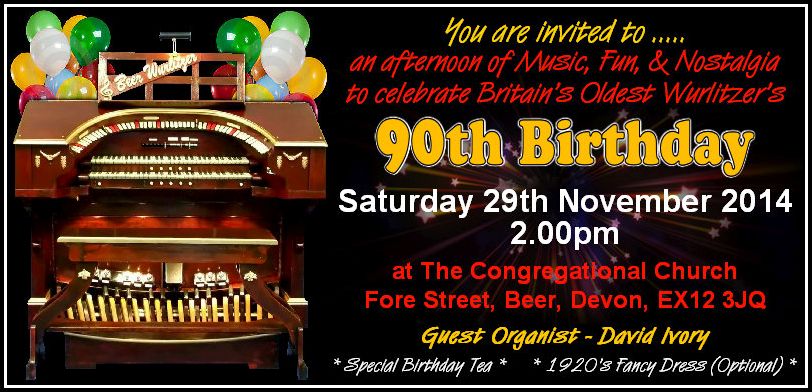 -oOo-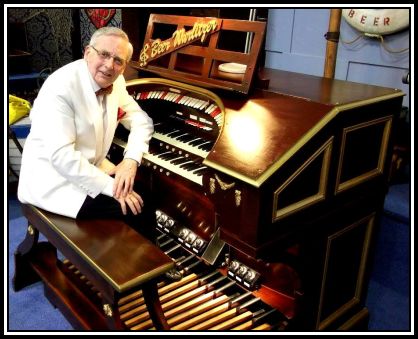 Len Rawle seated at the Beer Wurlitzer in October 2014
-oOo-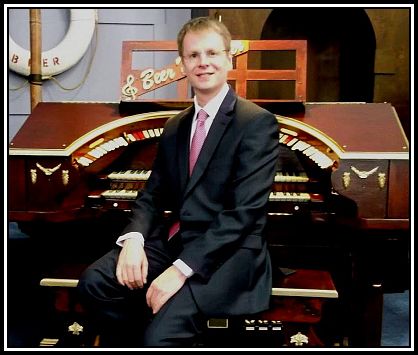 Simon Gledhill seated at the Beer Wurlizer in August 2015
——oooOOOooo——