THE GRANADA THEATRE CIRCUIT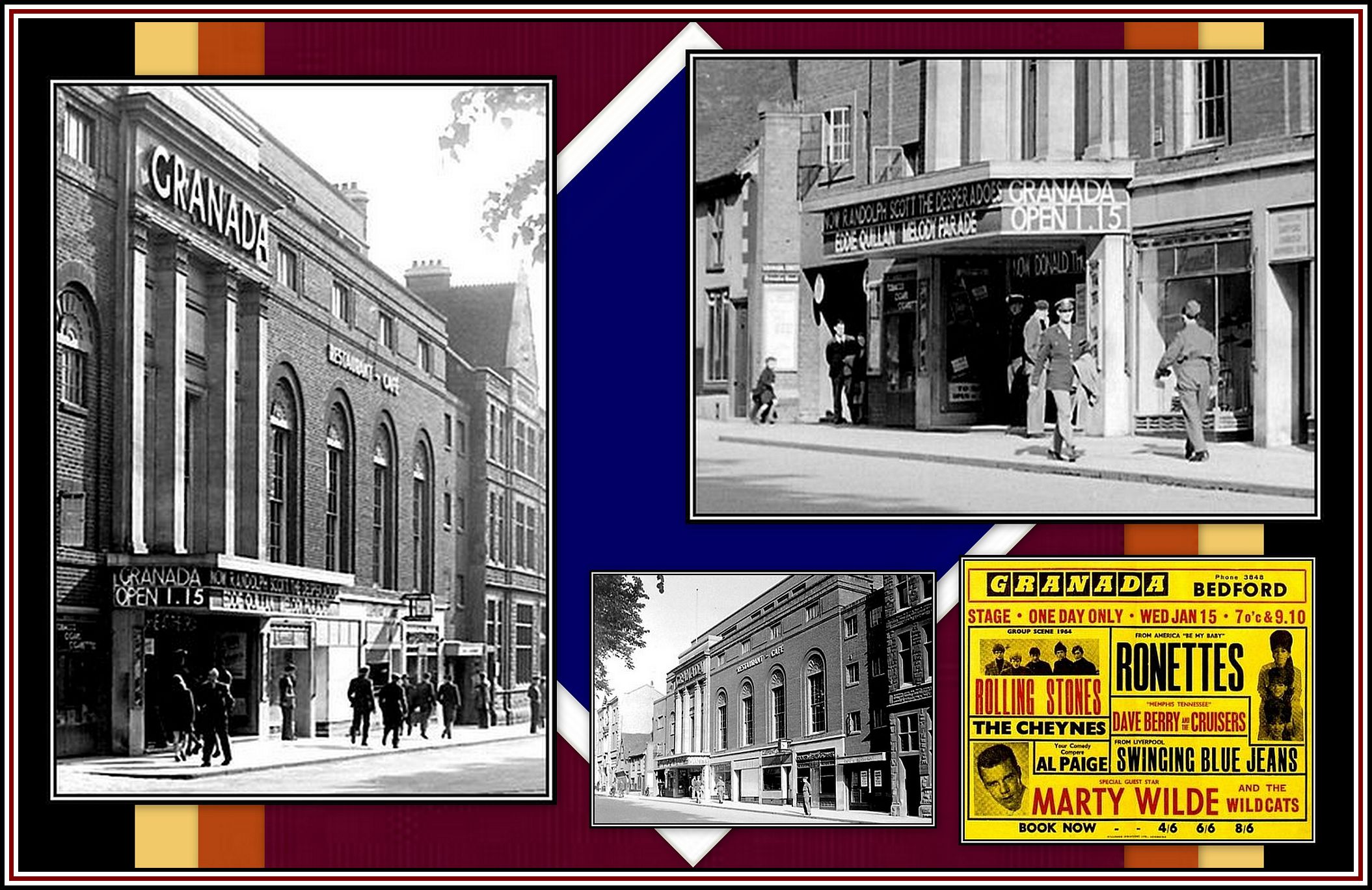 The Granada Theatre Bedford during the days of the Second World War
Top Right: Both American and British Servicemen are seen walking past the theatre, and if you look carefully, a Granada Sergeant is on duty and standing at the entrance.
Bottom Right: poster from a 1960s Stage Show
—ooOoo—
PART TEN:

STARTING ANOTHER CIRCUIT
THE EMPIRE-GRANADA THEATRE EDMONTON
-oOo-
At this time, the Bernsteins undertook the rebuilding the Empire Edmonton, which is where Marie Lloyd gave her final performance in 1922. The Empire Theatre was leased to the Bernsteins by the Denman (London) Group, which was owned by Gaumont-British and functioned as a Music Hall.  In 1933, it was closed and rebuilt under the direction of Cecil Massey and Theodore Komisarjevsky and reopened as a cinema.  Mr. Komisarjevsky decorated the auditorium and foyer in a totally different decorative manner compared to the one used at Granada Theatre Tooting in a modern and futuristic style known as De Stijl.  The original Christie Organ was replaced by a Wurlitzer Organ at the time of rebuilding and was the first Wurlitzer Organ to be assembled in Britain.  Other organs prior to this had been shipped in an assembled state.  On reopening of the theatre on 28th August, 1933, Don Baker played the organ. The original Christie Organ from the Empire Theatre Edmonton was sold and installed at the Adelphi Cinema in Slough, which in 1953 was to become a Granada Theatre.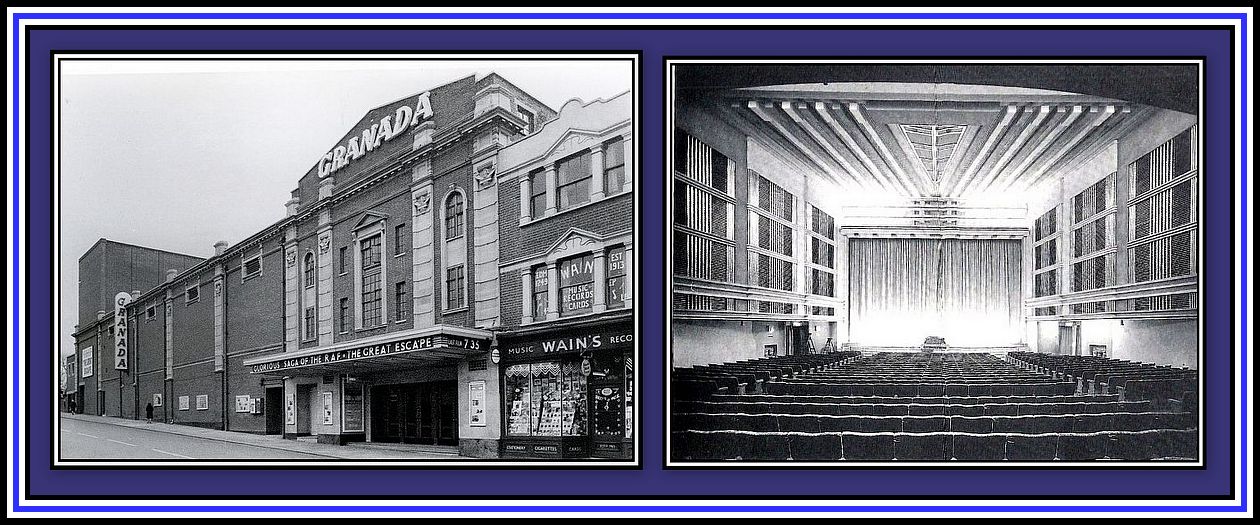 The Empire-Granada Theatre Edmonton
Left: exterior view; Right: the auditorium
Granada Theatres did not take over the Empire Theatre fully until 1950.  It was at this time that the name of the theatre was changed to Granada.  The theatre closed in 1968 and was converted into a Granada Social Club, however this was not successful and the establishment closed in 1969 and was demolished in 1970.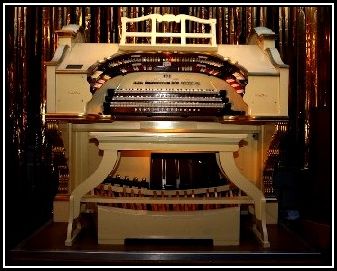 The Empire-Granada Edmonton Wurlitzer Organ is now at the Organ Museum at St. Albans, Herts.
This photograph appears with the permission of The Cinema Organ Society.
 Wurlitzer Sound Sample produced at the Museum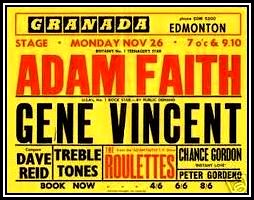 —ooOoo—
PART TEN:

STARTING ANOTHER CIRCUIT
 —oooOOOooo—