THE GRANADA THEATRE CIRCUIT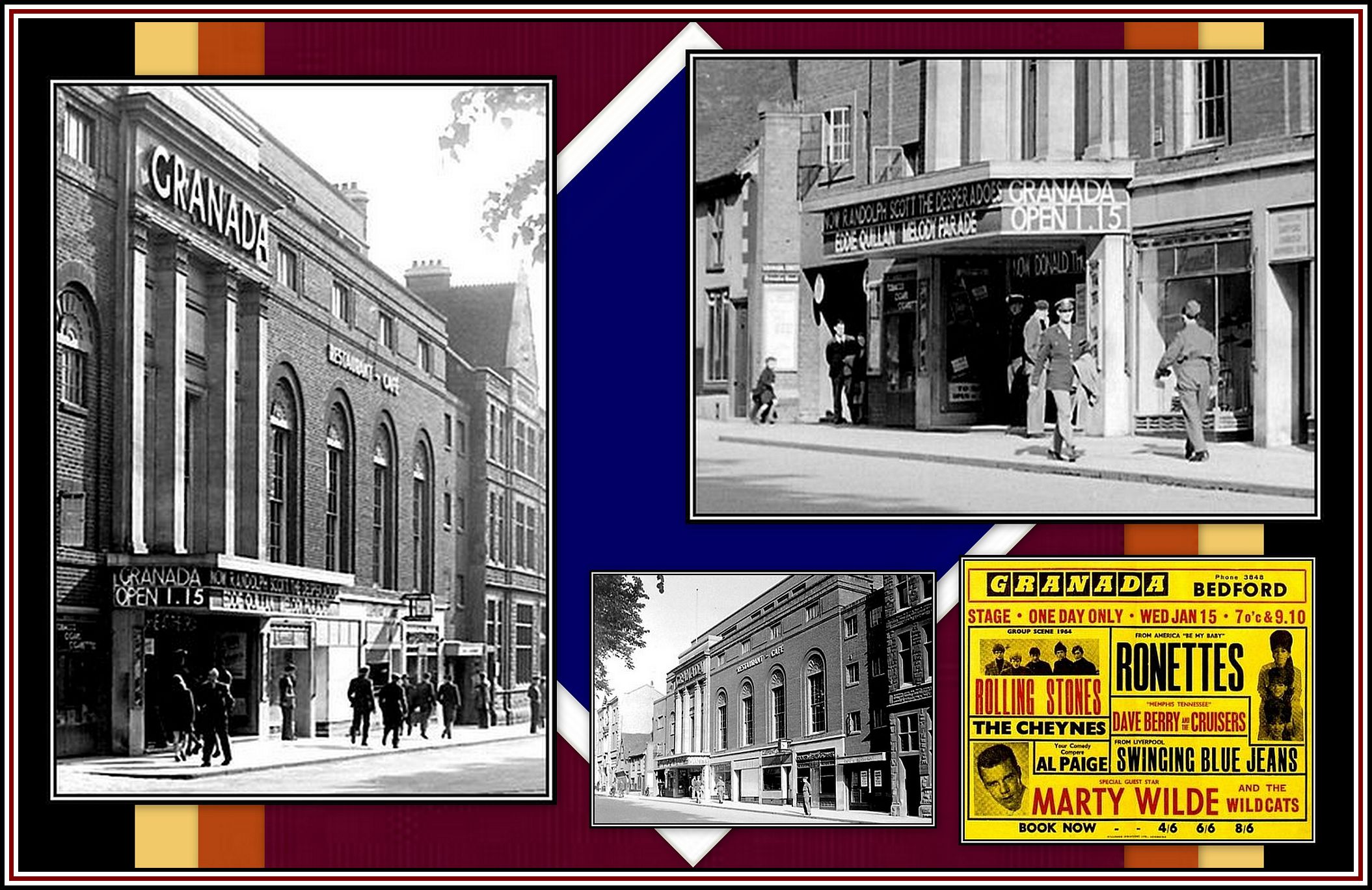 The Granada Theatre Bedford during the days of the Second World War
Top Right: Both American and British Servicemen are seen walking past the theatre, and if you look carefully, a Granada Sergeant is on duty and standing at the entrance.
Bottom Right: poster from a 1960s Stage Show
—ooOoo—
PART TEN:

STARTING ANOTHER CIRCUIT
THE GRANADA THEATRE EAST HAM
-oOo-
I was sorry to learn that a proposed Granada Theatre for the East End of London, either in Bow or Mile End, was dropped from the plan in 1938 – a sad loss for the East End. Despite this loss, a Granada Theatre did open in East London, at East Ham in November 1936.
This establishment was not part of the original group of theatres planned, but was one to be built for the Denman (London) Circuit.   Sidney Bernstein was interested in the site and it was agreed that Granada would operate the theatre.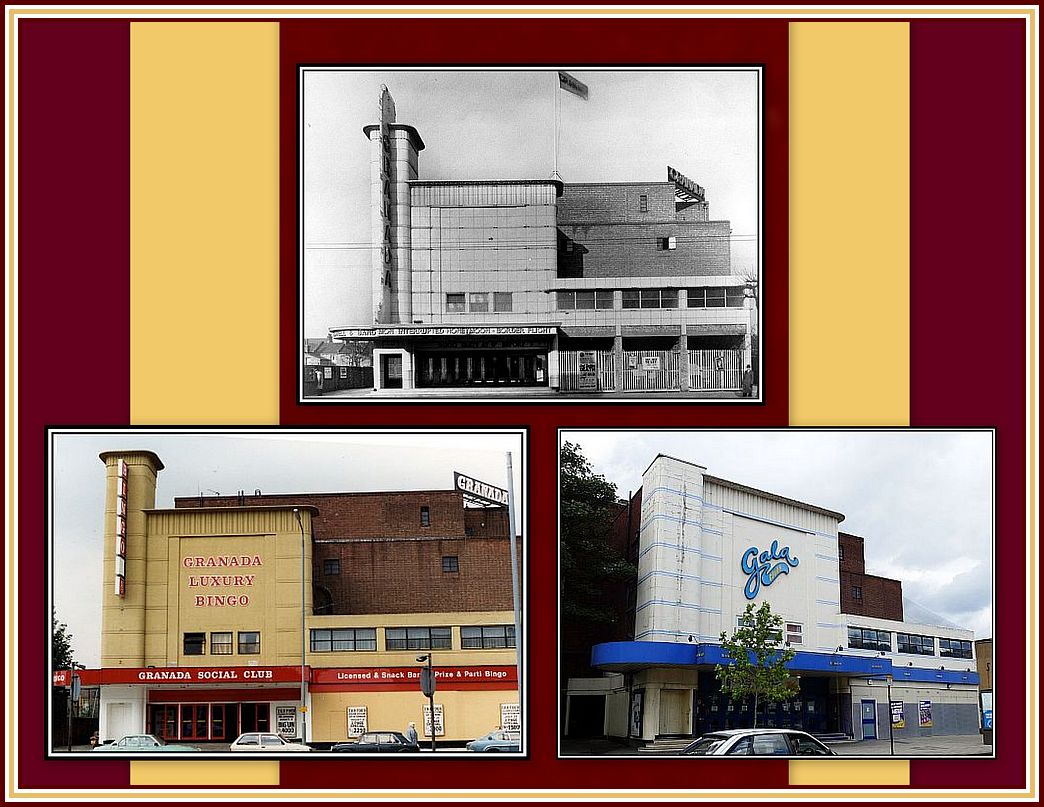 The Granada Theatre East Ham
Top: as a Granada Theatre;  Bottom Left: as a Granada Social Club
Bottom Right: as a Gala Bingo Club
In 1933 when original plans were drawn up, Mr. Bernstein was unhappy with them and he brought Cecil Audrey Massey and Theodore Komisarjevsky on board and a theatre more to his taste was built.   Apparently the original interior designer, W. Sydney Trent, who had favoured a modern design was at odds with the design of Mr. Komisarjevsky, but seemingly Mr. Bernstein soothed his ruffled feathers.  However, neither was credited in the opening programme as being responsible for the theatre's interior design.  The final look resembled a Standard Granada, but with some variation.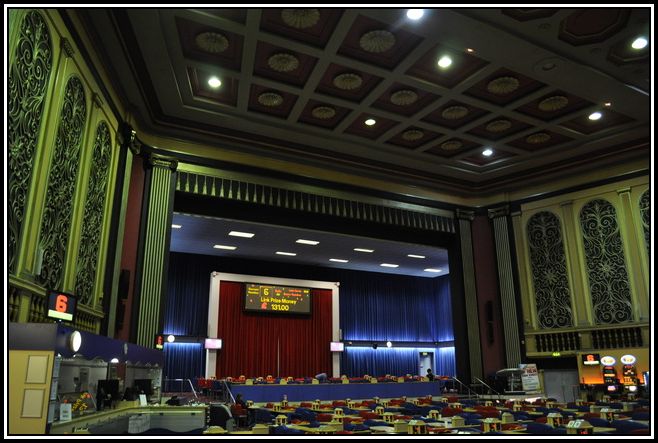 The auditorium of the erstwhile Granada Theatre East Ham (reproduced from Cinema Treasures)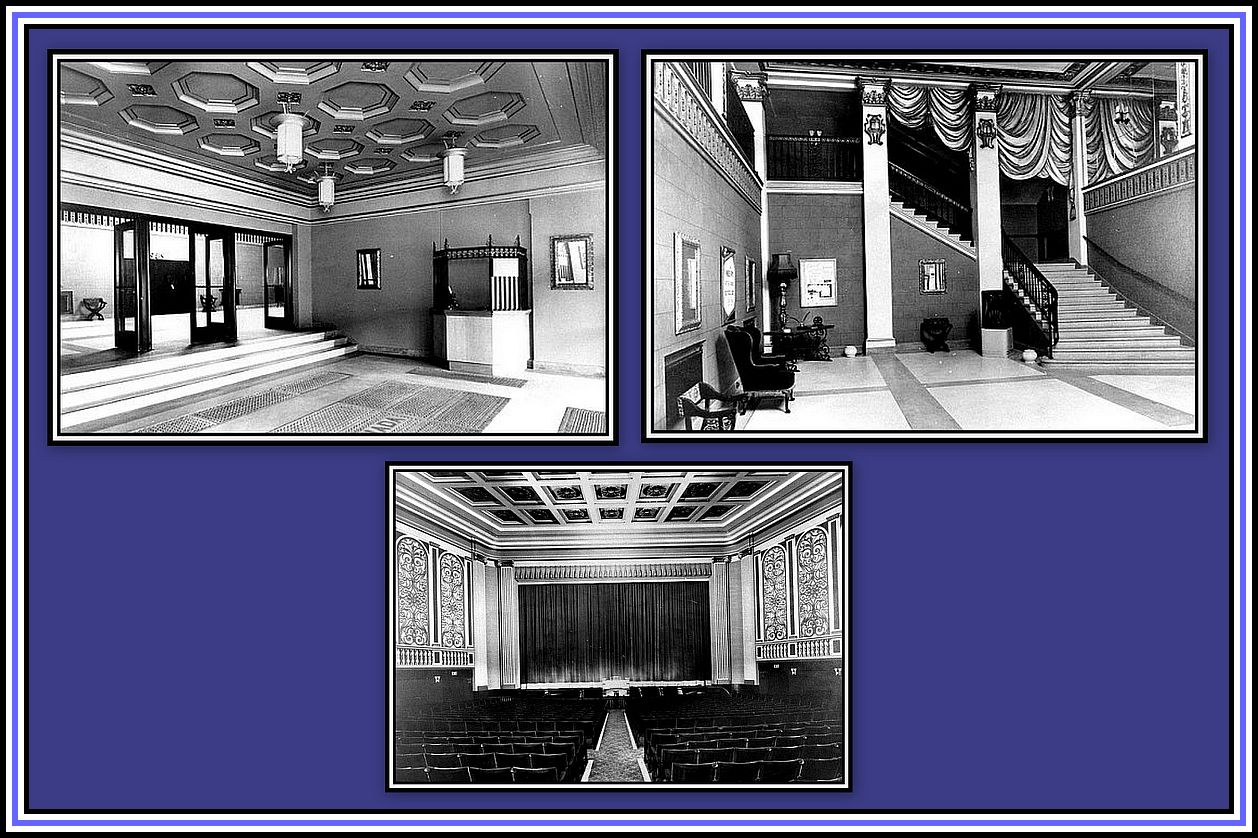 I discovered these photographs of the entrance hall, foyer and auditorium on the Internet
The theatre was the fourth largest of the Granadas built up till that time after the Granada Theatres at Walthamstow, Tooting and Clapham Common with roughly 2,400 seats.
Seemingly no cafe-cum-restaurant was built at the theatre since it was built outside a major shopping area (licensed and snack bars were opened during the building's Granada Social Club years).  To the right of the entrance was a two storey extension comprising of three shops, which I presume were for rent.
The theatre was opened with much pomp and ceremony with the comedian Sydney Howard arriving in a golden coach pulled with four horses and a trumpet fanfare preceded the opening ceremony.  The opening presentation included Sydney Howard in Fame and The Singing Kid with Al Jolson together with a variety performance including acrobats, an American Dance Company, comedians and Bobbie Howell & His Band.  A Wurlitzer Organ had been installed at the theatre, which presumably was played at the opening.  At some unknown time, the organ was removed and is now installed in a private home in Cannock. Staffordshire.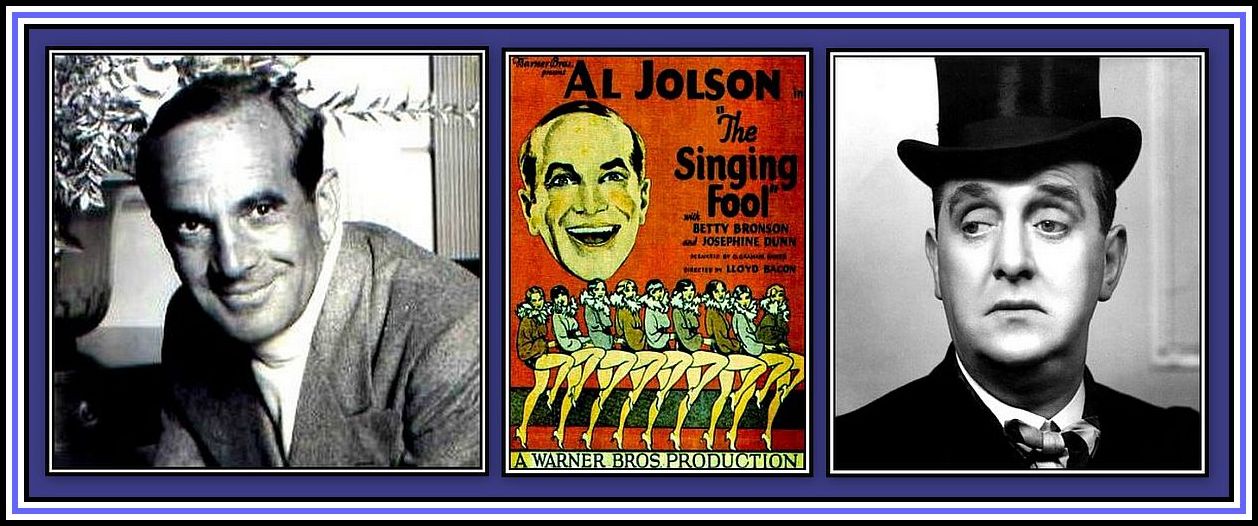 Left: Al Jolson; Middle: film poster; Right: Sydney Howard
The building suffered damage from bombing in July 1944 and was closed for three months.  The theatre apparently had difficulty finding sufficient films to screen and relied on variety programmes to provide weekly entertainment.  Pantomimes were a feature here for a time, as were Rock 'n' Roll Stage Shows and Wrestling.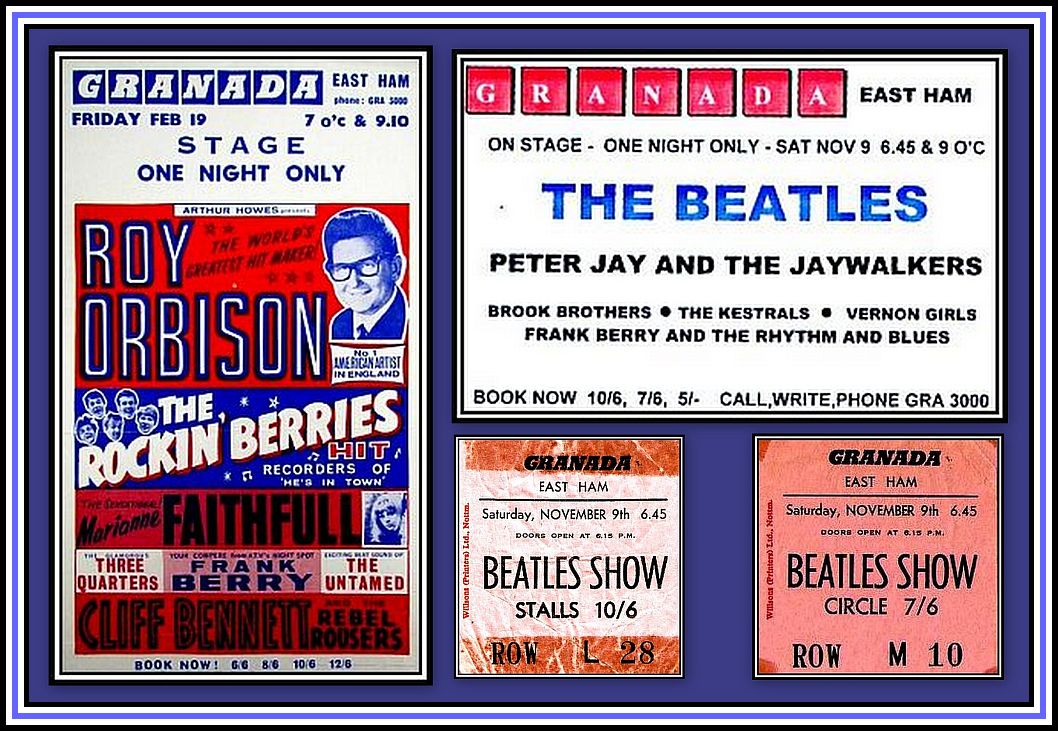 Granada Limited acquired the theatre fully in March 1965, however by 1974 with falling ticket sales, the theatre was opened on a limited basis each week.   In November 1974, it closed as a cinema, but re-opened in January 1976 as a Granada Social Club.  In May 1991, it became a Gala Bingo Club and continued as such until 2014 when it was closed.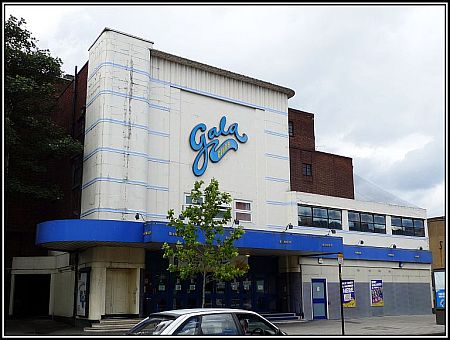 —ooOoo—
In November 2014, I visited the former Granada Theatre East Ham.  It had recently been purchased by a company who were in the midst of refurbishing the building and planned to re-open it in the near future as a Function Venue.  I am grateful to one of the owners that I met for giving me a tour of the building.
—ooOoo—
PART TEN:

STARTING ANOTHER CIRCUIT
 —oooOOOooo—