THE WANAMAKER ORGAN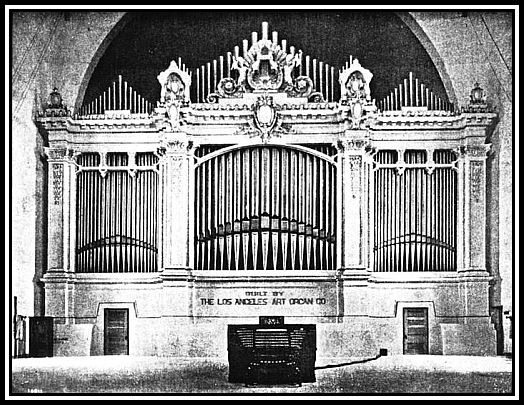 The Grand Concert Organ in Festival Hall of the St. Louis World's Fair, 1904
—ooOoo—
PART SIX:  APPENDIX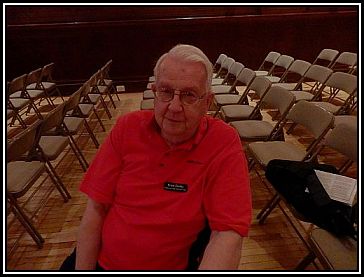 Mr. Brantford A. Duddley
-oOo-
As I said in Part Six of this series, once I returned home, I was amused and slightly ashamed when I learned that the identity of this gentleman was none other than Mr. Brantley A. Duddy who had been left the Organ by Mr. Lowell Ayars and who worked tirelessly to arrange for it to be brought to the Department Store.
-oOo-
Unfortunately I have a habit of not appreciating who someone is when I first meet them.  I once smiled politely and offered no glimmer of recognition when I was taken to meet a Nobel Prize Laureate when I began working at the Albert Einstein College of Medicine.  I was told that it was honour that she had agreed to meet me!  I am afraid that I am guilty of being a snob here since she was not the first Laureate I had met and shaken hands with!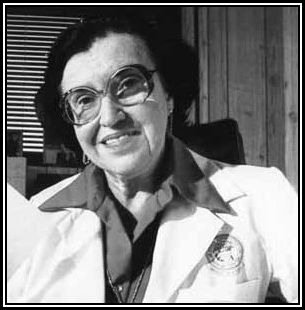 Professor Rosalyn Sussman Yalow (1921-2011)
-oOo-
I never really liked school.  Actually it was the teachers that, in general, I disliked.  However, what brought about a change in my attitude toward learning and studying began when I first showed some flicker of interest in the study of Chemistry,   My mother had gone to my school one evening to what used to be called Parents Night and had apparently spent much time talking to my Chemistry Teacher.  Although my mother lacked formal education, she was interested in Scientific Subjects and she and my Chemistry Teacher evidently hit it off and chatted away happily.   Apparently, my teacher had mentioned that my writing was so small that she was not always able to read it.  This was true.  I was bored in her lessons and used my time to see how small I could make my writing.  In fact, it was a scientific exercise!  An exercise that was not appreciated!  My mother returned home and immediately demanded to see my Chemistry Book.  Not knowing what was up, I found the book and gave it to her.  She was horrified at what she described as an insult to this delightful lady!  My mother ranted for a bit and then I was instructed to write properly in future and make more of an effort in the subject!
My mother was never one to cross.  It was often better to cave into her demands when they did not require too much of an effort.  I could write larger without going against some important belief; I could make an little more effort in the subject, as this again would not clash with any important belief; and so I did, but let my mother know that I was making the supreme effort just to make her happy!
My teacher was not a natural teacher – far from it.  She was a victim of her times.  She had gone to University as a young woman, but when her father had died, she found herself forced to leave and find a position to support her mother and sister.  And what was there for a woman to do in the 1930s?  Teaching, of course!  Delightful as my teacher was, as I said, she was far from being a natural born teacher and would have preferred a position as an Industrial Chemist.  But alas, in those days, such positions were not readily open to women.  However, she used to read Chemistry in Britain or whatever was the equivalent magazine at the time and pour over Industrial Processes and then teach us about them.  Naturally such subjects sent the class to sleep.  However, for some unknown reason, I found something of interest in this and soon was  able to draw the most elaborate Industrial Plants, thanks to her!
One day, my teacher came to class to say that Francis Crick was giving a lecture at Imperial College London and that she had arranged for the class to attend.  This was met with groans and moans by the class and most began thinking up excuses to escape attending.  Sadly, I did not appreciate at the time what an opportunity it was to hear Dr. Crick talk about The Structure of DNA.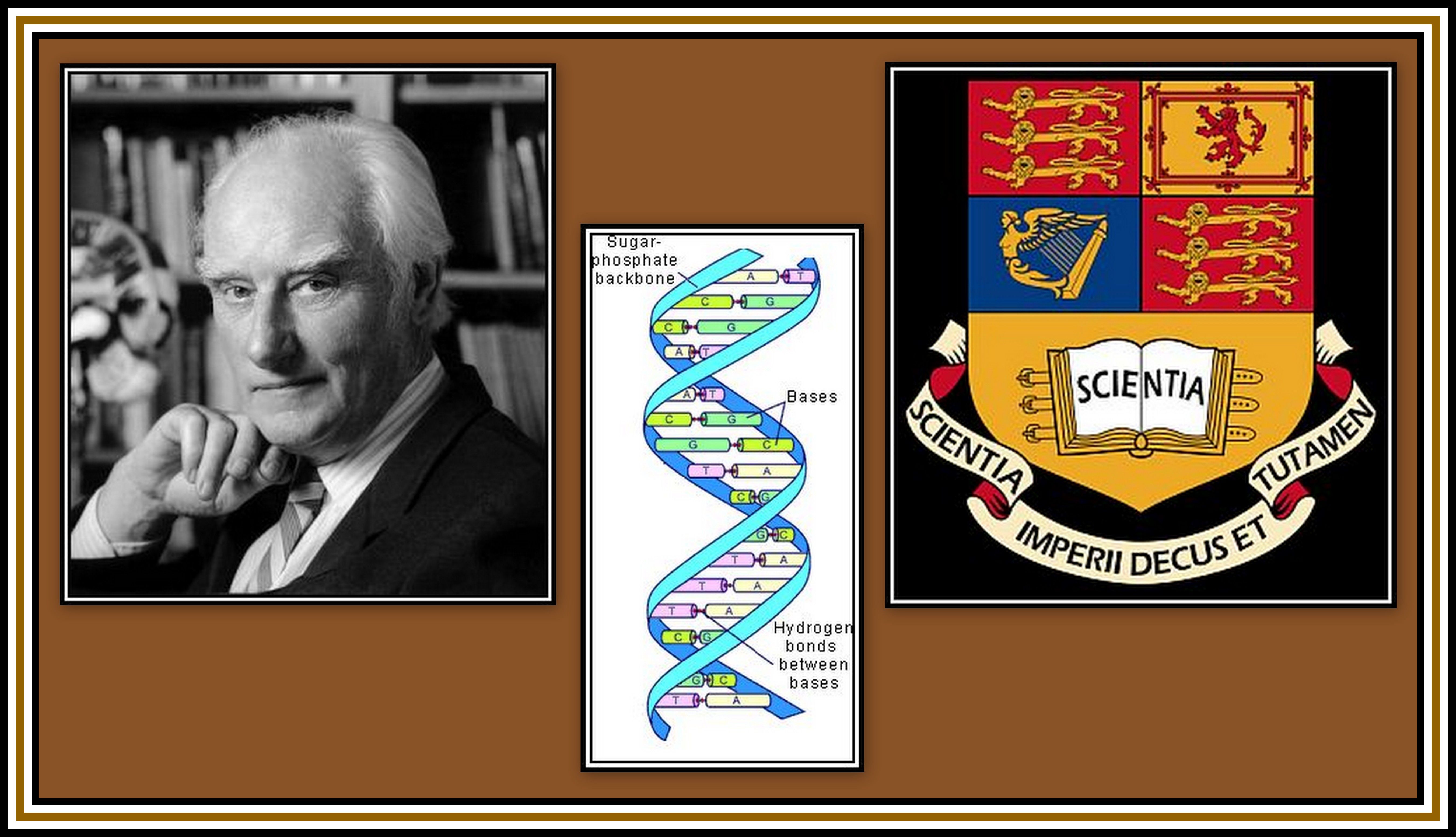 Professor Francis Crick (1916-2004) & The Crest of Imperial College London
I learned that my teacher had apparently known Francis, as she referred to him, during her University days and, indeed she did, for when he saw her, he greeted her as a long lost friend, which she actually was.  She kindly introduced me to him and he shook my hand vigorously.  He asked if I intended to study Chemistry, and before waiting for an answer, he told me that it was a good subject as a foundation, but that I would be wise to use my knowledge and apply it to a Biological question.  I thanked him, but did not fully appreciate what he meant.  Of course, later I understood and apparently did as he had suggested.
Prior to working at Einstein, I had worked in Paris where I had met two Nobel Prize Winners quite by chance!  I used to cross the path of one each morning while we were on our respective ways to work.  I remember that as we greeted each other, he would raise his hat to me!  I also recall introducing myself to him when we were both at a Kiosk buying something and, after chatting for a while and learning that I was involved in Research, he invited me to his laboratory to look around.  I went and following this, he always greeted me by my Christian name!  Later I got to say hello and a few other words to the other French Laureate.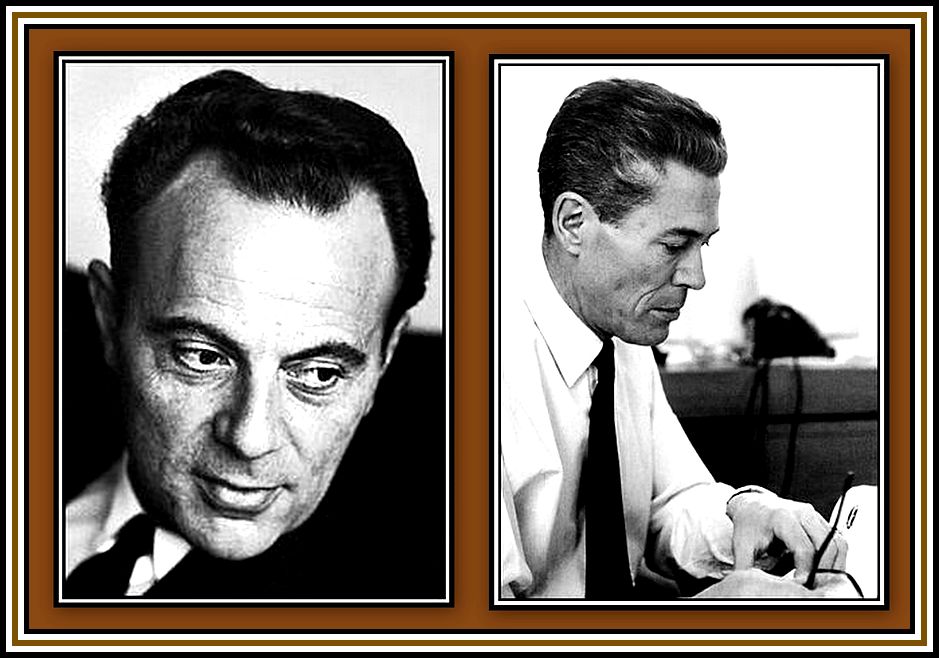 Left; Professor Francois Jacob (1920-2013); Right: Professor Jacques Monod (1910-1976)
-oOo-
But back to my time at Einstein: amusingly, later on the same day as my meeting with the Nobel Prize Laureate, I was to find myself being presented to someone else who was to impress me far more.
I had become friends with a number of technicians working in the Routine Haematology Laboratory.  Thanks to shared interests with a couple of the technicians, namely photography and  vintage Rock 'n' Roll,  I was invited to join them on a visit to the Mail Room of the Hospital and be introduced to Barbara.  The identity of Barbara was made known to me as we walked down the stairs to the basement.   I have to confess that i was overjoyed to learn that Barbara was a member of the original Chiffons singing group!  Now that was impressive!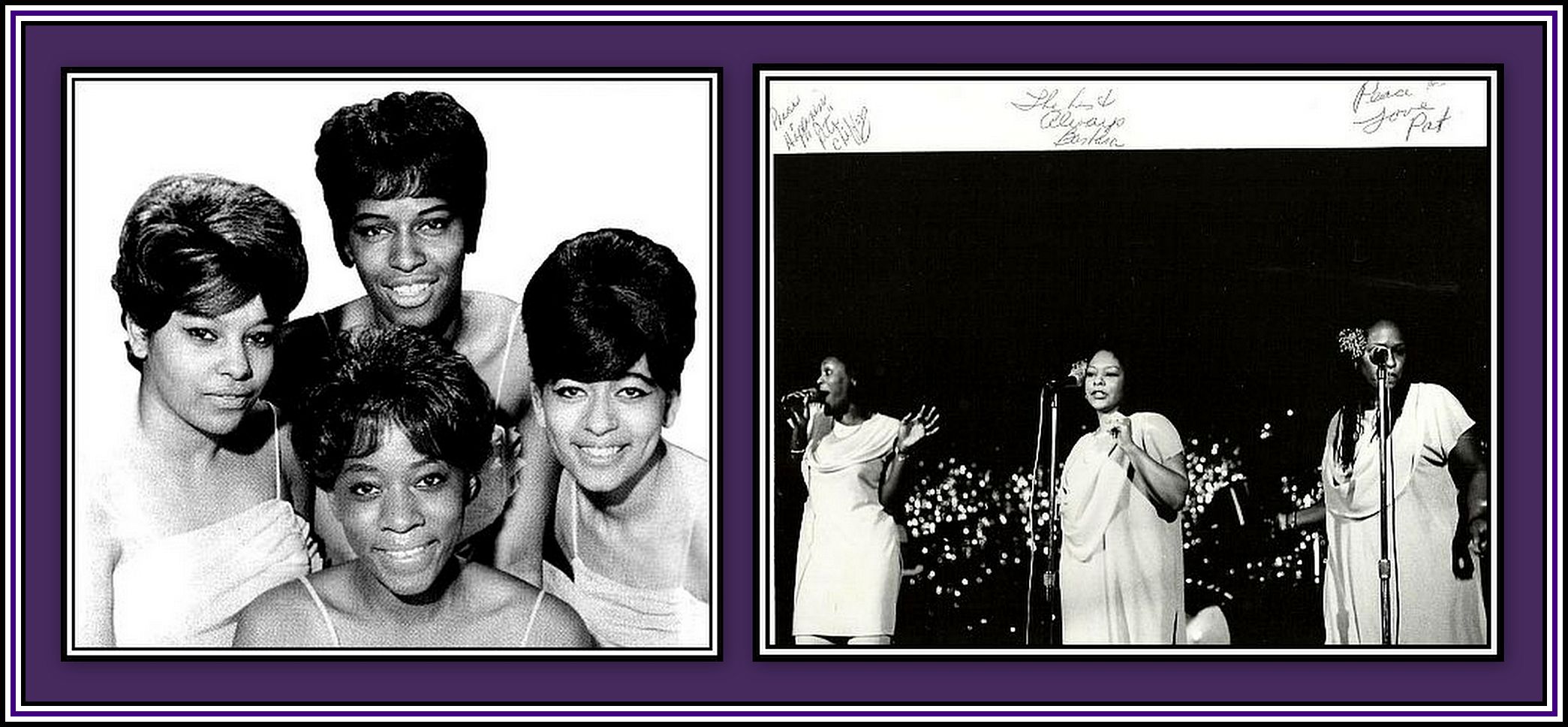 The Chiffons in1963 (Left) & 1980 (Right)
For those readers not fortunate enough to be familiar with the volume of work of The Chiffons, I recommend that you click on the following links:
The Chiffons – One Fine Day (note especially The Piano!)
The Chiffons – He's So Fine (this tune and the song, My Sweet Lord, were the subjects of a Plagiarism Case brought against George Harrison)
The Chiffons – Sweet Talkin' Guy
Barbara was found seated before a large wooden pigeon-hole cabinet set against a wall.  With a dexterity that evidently came from her good sense of rhythm, she was flinging letters into the holes in 2:4 Time at a Tempo of 60 beats per minute and not missing one.  Barbara was impressing and was an extremely gracious and dignified lady who proved to be both an interesting and pleasant person to talk to.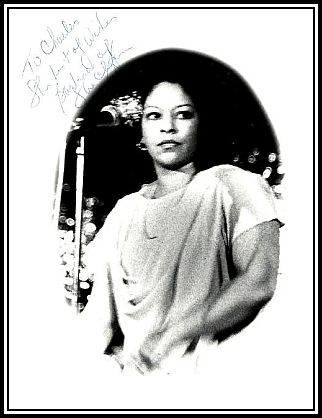 Barbara Lee of The Chiffons (1947-1992)
-oOo-
Perhaps the best example of my lack of appreciation at a first meeting came when I was introduced to someone who was to become my boss and who was to have a profound effect on my life.   As I later learned, this man was not only a remarkable scientist, but versatile in his areas of study.  I met him when a friend of mine who was a member of his Research Group, literally pushed me into his office.  My friend told him that I was looking for a job and then escaped leaving me alone with this fierce looking man who was also huge and dignified and who said little.
After flipping through my Curriculum Vitae that my friend had dropped on his desk before running off, he asked me a few poignant questions that were not easy to give answers to.  I thought he showed disdain to my replies, as each one brought forth a loud sniff!  Anyway, I later learned that somehow I was to be given a position and become part of his Group.
It did not take long for me to appreciate that he was someone special if a little tart in his speech.  What I did not fully appreciate at that time was the high regard  that his peers held him and the high level his contributions to science were universally acclaimed.
I will always be grateful to him since thanks to his allowing me to join his Group, as I never had any difficulties finding positions throughout my career in research.  Future bosses  assumed that if I had been part of his Group, then it stood-to-reason, that I was smart!  I always have to smile at this assumption!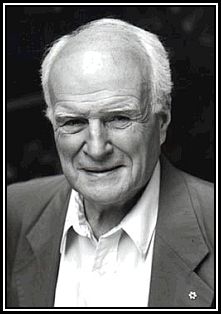 Professor James Fraser Mustard (1927-2011)
-oOo-
What did Abraham Lincoln say ……… You can fool all of the people some of the time, and some of the people all of the time, but you cannot fool all of the people all of time.  I hate to disagree with Mr. Lincoln, but in my case, I feel I did.
——oooOOOooo——
A LETTER FROM A READER REGARDING A FIRST MEETING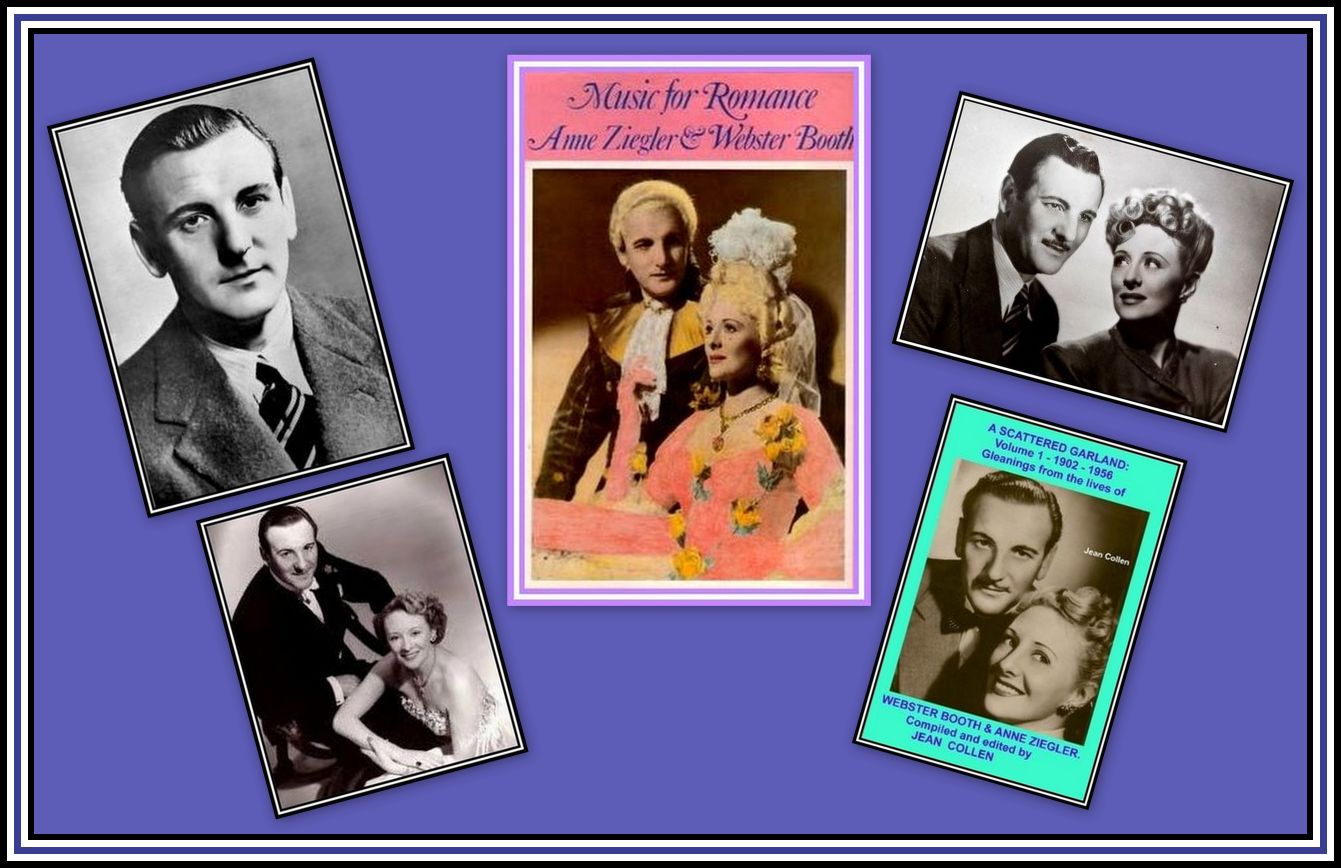 I have been fortunate enough to receive a letter from Jean Collen where she recalls her first meeting with the singers-actors, Webster Booth and Anne Ziegler.  Ms Collen is the Moderator and Founder of the Yahoo Group dedicated to the works of Mr. Booth and Ms Ziegler (please CLICK HERE to go to the Group's Homepage) where she presents her memories of them and illustrates them with tributes, photographs and musical interludes.
I remember the singing of Anne Zielgler & Webster Booth from my childhood and early adulthood and enjoyed it both from gramophone records and BBC Radio programming.  I heard them often when they were featured in radio requests programmes such as Family Favourites and Forces Family Favourites, as well as live performances on Variety Band Box and other such shows.  My father was especially fond of them and would join them in song whenever he heard them although he often had trouble reaching and holding the higher notes!
We'll gather lilacs by Ivor Novello; a particular favourite of my father
Sadly, I regret never having had the opportunity to see them live, but fortunately we have their music.  This song was, and still is, a special favourite of mine from Radio listening as a child:
Hear my song, Violetta, based on a piece from La Traviata
-oOo-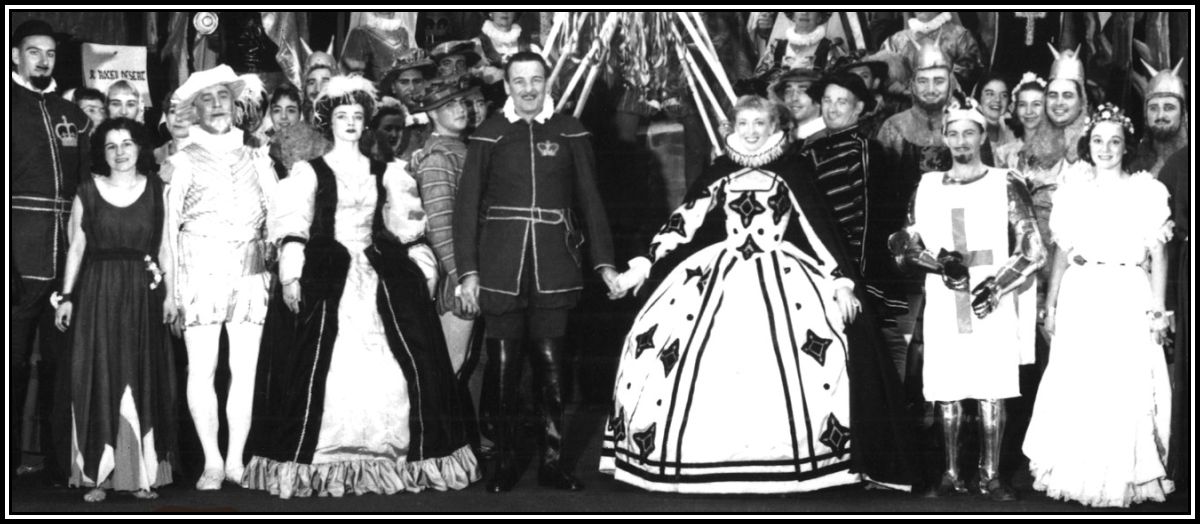 Webster Booth & Anne Ziegler in a production of Merrie England, 1958
In 1960, when I was in my final school year at Jeppe Girls' High School, Mrs Mabel Fenney took the place of our regular music mistress for a term.  She had sung the part of Jill-All-Alone in the 1958 East London (Border) production of Merrie England, where she had met Anne Ziegler and Webster Booth in their roles of Bessie Throckmorton and Sir Walter Raleigh.  She came up to Johannesburg to have lessons with them as she prepared for several advanced diploma singing examinations.  By the time she arrived at Jeppe she had already won the University of South Africa overseas teaching bursary and was due to leave for Berlin to study at the Hochschule there.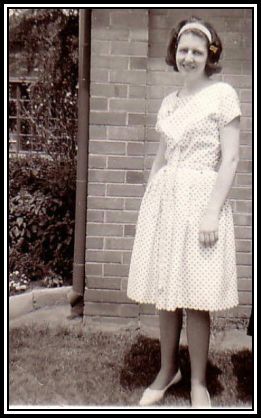 Jean Collen in 1963
Mabel often regaled the music students with tales of her studies with Anne and Webster and gave a memorable recital in the school hall one afternoon.  I was there with my musical school friend, Margaret Masterton.  We were impressed by her performance and I hoped that I might have a good enough voice to study singing with Anne and Webster too.  They had obviously done a good job with Mrs Fenney!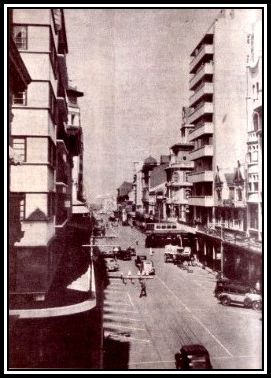 Pritchard Street in 1936
After I had written my final exams I went for an interview with Anne at their studio on the eighth floor of Polliack's Building in Pritchard Street.  Webster was singing at the Port Elizabeth Oratorio Festival so I met Anne by herself.  She was charming, and put me at ease right away. I could hardly believe it when she accepted me as a student. I began my lessons with them in December of 1960.  At the time, Webster was fifty-eight and Anne fifty, while I had recently turned seventeen.
Little did I think then that within a few years I would do my Trinity College, London singing diplomas under their guidance, and accompany for Webster in the studio whenever Anne (who usually accompanied the students) was away. We remained close friends until their deaths – Webster in 1984 and Anne, 19 years later in 2003.
Jean Collen, Johannesburg
-oOo-
Jean has written a number of books on Webster Booth and Anne Ziegler, which may be purchased at her Lulu website:
Sweethearts of Song: A Personal Memoir of Anne Ziegler and Webster Booth by Jean Collen
A Scattered Garland: Gleanings from the Lives of Webster Booth and Anne Ziegler, Volume1 compiled and edited by Jean Collen
A Scattered Garland: Gleanings from the Lives of Webster Booth and Anne Ziegler. Volume 2 compiled and edited by Jean Collen
Do You Remember Anne Ziegler and Webster Booth? by Pamela Davies and Jean Collen
Webster Booth and Anne Ziegler: Excerpts from Gramophone and Discography compiled by Jean Collen
-oOo-
The Lost Cord sung by Webster Booth
Vilja sung by Anne Ziegler
I would like to thank Jean Collen for allowing her letter and photographs to appear here.  Please visit her Yahoo Group dedicated to these wonderful singers where you will be able to enjoy their recordings and lots of information about their celebrated careers.  The Group may also be followed on Facebook and Mr. Booth's solo career may be explored at Ms Collen's Blogspot Site. 
——oooOOOooo——
ACKNOWLEDGEMENTS 
I would like to thank Ms Jean Collen for allowing her letter and photographs to appear here and to all others mentioned in this piece.
——oooOOOooo——
Click here to go to THE WANAMAKER ORGAN – PART SEVEN:
THE GRAND CHORAL CONCERT
——oooOOOooo——
Click here to return to THE WANAMAKER ORGAN – PART SIX:
THE FRIENDS WURLITZER ORGAN
——oooOOOooo——
Click here to return to THE WANAMAKER ORGAN – PART FIVE:
THE GRAND OPENING CONCERT – 2014
——oooOOOooo——
Click here to return to THE WANAMAKER ORGAN – PART FOUR:
A VISIT BEHIND THE SCENES
——oooOOOooo——
Click here to return to THE WANAMAKER ORGAN – PART THREE:
CONCERT DAYS
——oooOOOooo——
Click here to return to THE WANAMAKER ORGAN – PART TWO:
I'M OFF TO PHILADELPHIA IN THE MORNING
——oooOOOooo——
Click here to return to THE WANAMAKER ORGAN – PART ONE:
HISTORICAL BACKGROUND
——oooOOOooo——
Click here to go to THE WANAMAKER ORGAN – HOME PAGE
——oooOOOooo——
Click here to return to the TABLE OF CONTENTS
——oooOOOooo——