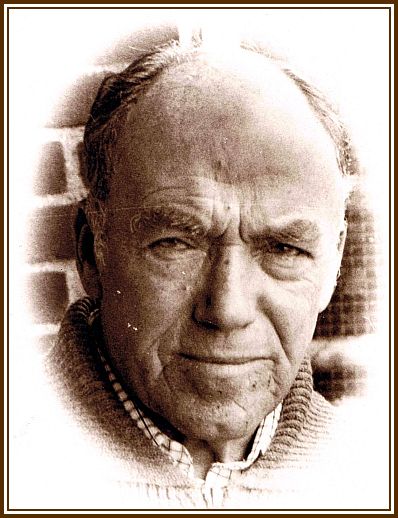 My Father, Charles Henry Jenkins (1908-1989)
Jack-of-all-Trades, Master-of-None ……. an enigma
-oOo-
TALE SIX:  THE PIED PIPER
HOME PAGE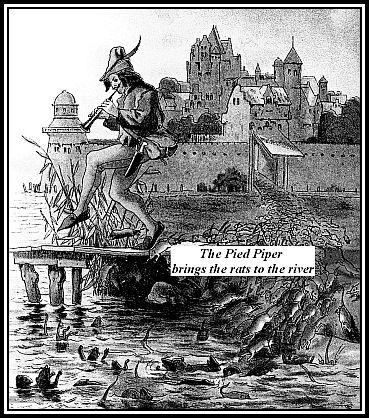 Had my father ever been magically transported to some far off land, one thing would be certain to happen: within a few minutes of his arrival, the dogs of the area would sense his presence and make preparation to seek him out and follow him as he made his way along the street, for my father was a veritable Pied Piper when it came to dogs.

-oOo-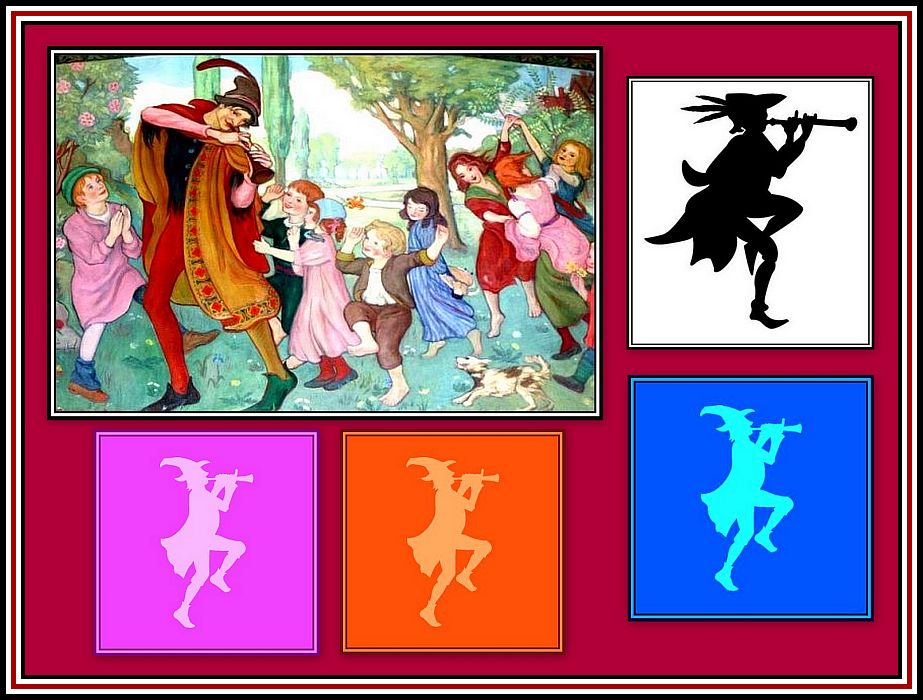 The Pied Piper of Hamelin is the title of a German Tale of Folklore from The Middle Ages.  The legend has been immortalised by Johann Wolfgang von Goethe (1749-1832),  The Brothers Grim (Jacob, 1785-1863 & Wilheim, 1786-1859) and Robert Browning (1812-1889).
Click here to read Robert Browning's Poem, The Pied Piper of Hamelin (published in 1842) 
and click here to hear the poem being read
-oOo-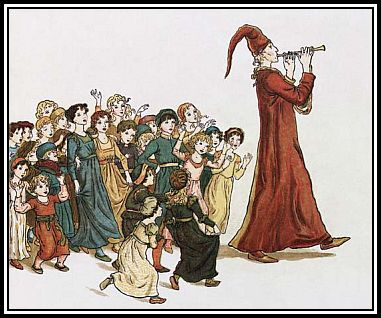 From The Pied Piper by Robert Browning, illustrated by Kate Greenaway (1846-1901) and engraved by Maurice Evans Ltd. was published in 1888
-oOo-
Other presentations of Browning's poem include a radio play with Ingrid Bergman (1915-1982) and Victor Young (1900-1956) produced in the early 1950s and a television production first aired in 1957 with Van Johnson (1916-2008) in the title role.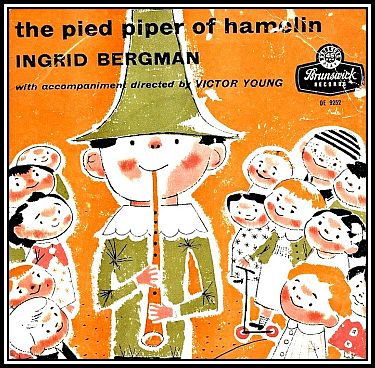 Click here to hear Part One of The Pied Piper of Hamelin with Ingrid Bergman
Click here to hear Part Two of The Pied Piper of Hamelin with Ingrid Bergman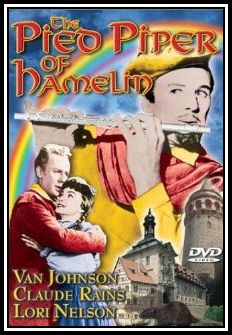 Click here to watch the Television Production of The Pied Piper of Hamelin (1957)