THE THEATRE ORGAN
PAGE NINETEEN:


THE CHRISTIE THEATRE ORGAN

CONTINUED
MANUALS – TWO, THREE & FOUR

 
Hill, Norman & Beard produced Christie Theatre Organs with two-, three- and four manuals, which, as the Company claimed, had Dignity and Simplicity: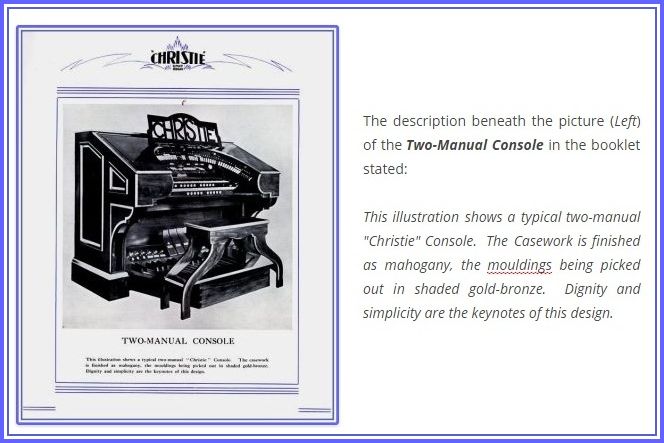 An example of this Theatre Organ, which had 2-manuals, 7-ranks, was installed at the Regent Cinema Poole.  It has recently been refurbished and installed at the Curzon Clevedon in Somerset.  Following its removal from its original installation, the organ was installed in a holiday camp and used to entertain and also to provide music for dancers.
-oOo-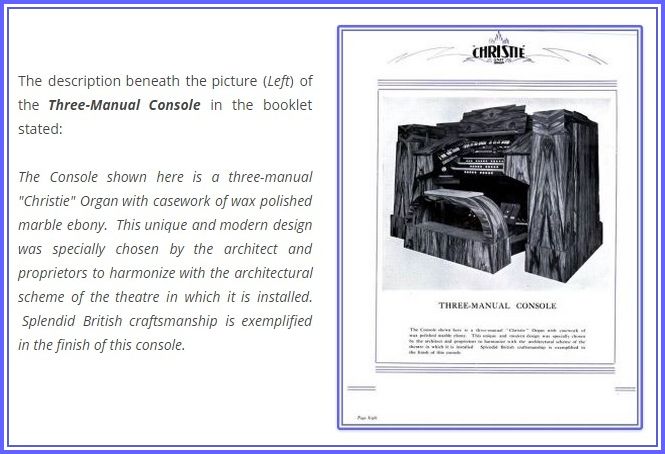 An example of a 3-manual (with 6-Ranks) Christie Theatre Organ is the instrument that was once installed at the Majestic Cinema Reigate, which was built in 1935.  The Organ was removed and sold in 1973 and the cinema closed in 1982 and demolished soon after.  The site is now filled with offices and a modern cinema, The Screen Cinema.
-oOo-
Cick here to hear Dudley Savage play the Christie Theatre Organ installed at the Granada Theatre Walthamstow
-oOo-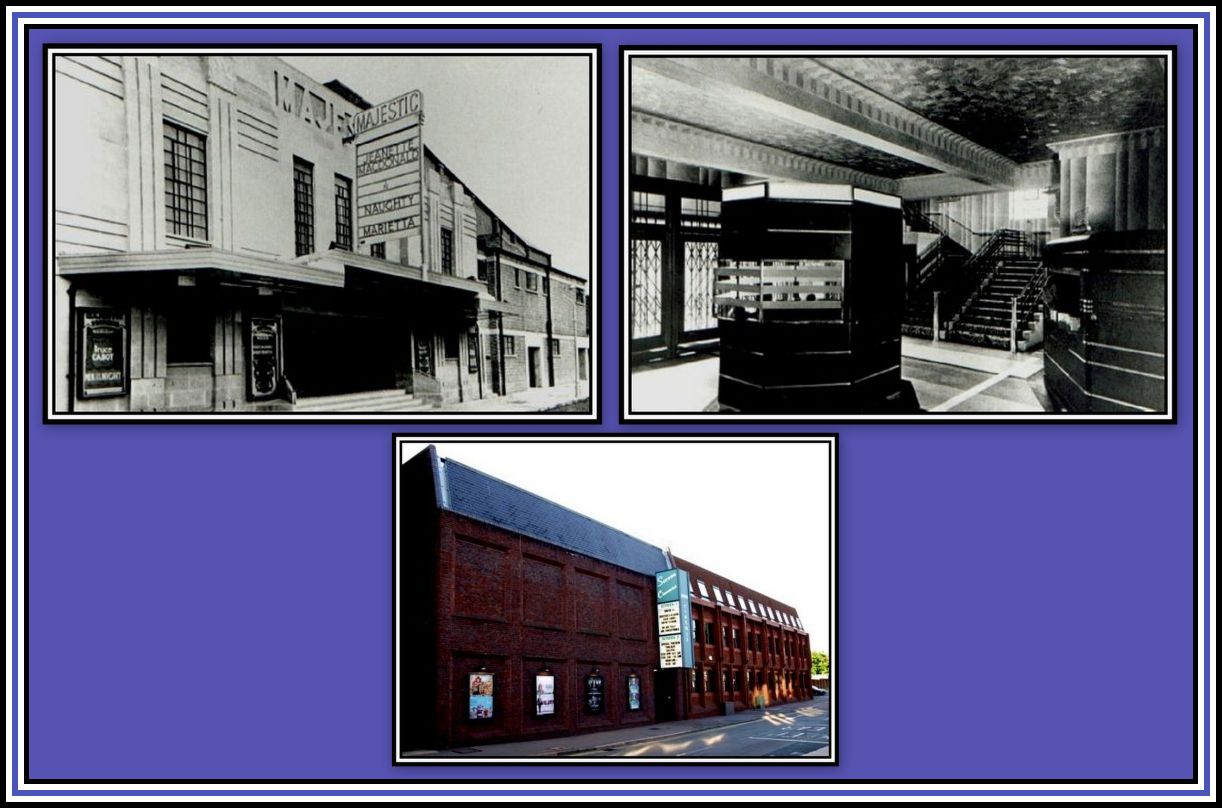 Top Row: The Majestic Cinema Reigate, Exterior (Left) & Foyer (Right)  
Bottom: New Screen Cinemas, which became the Everyman in 2008
-oOo-
An example of a 4-manual (with 14-Ranks) Christie Theatre Organ is the one installed at the Regal Cinema Edmonton, which was opened in 1935 with Sydney Torch at the Organ.  The cinema closed in 1974 and was reopened as a Top Rank Bingo Club, which remained in operation until 1985 when it was closed and demolished soon after.  The Christie Theatre Organ remained in place and well-maintained until 1985 when it was removed and sold. Today, the Organ is in the hands of a private owner in Wales and a supermarket was built on the site of the cinema.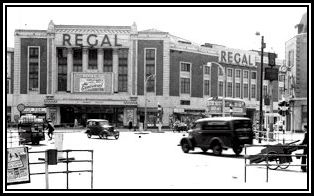 The Regal Edmonton
-oOo-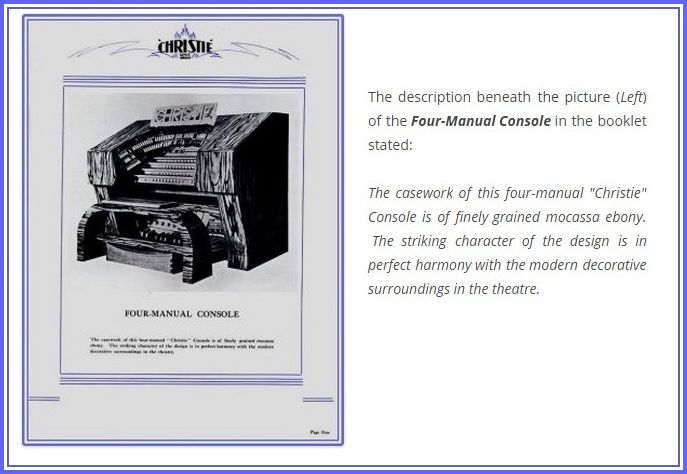 -oOo-
The illustrations  of  the  Christie Consoles are from  'A  Book  of  Golden  Notes'  produced  by  Christie  Organs, which appears in full at the Encyclopaedia of Australian Theatre Organs.  These photographs are reproduced here with the permission of Mr. Ian McIver.
——oooOOOooo——
ACKNOWLEDGEMENTS
I would like to thank Mr. Ian McIver for his help and kindness in the preparation of this piece.
I would also like to thank Mr. Paul Bland for his contributions to this piece.
——oooOOOooo——